This article covers a detailed guide on Cricket Replacement SIM card, including how to fix it, activate it, and more.
So, without any further ado, let's get started –
Cricket Replacement

SIM Card

Guide
Cricket Wireless is a wireless service supplier that is based in the United States. It is owned by AT&T and renders service to more than 10 million U.S. natives. The company is well-known for offering amazing and affordable deals.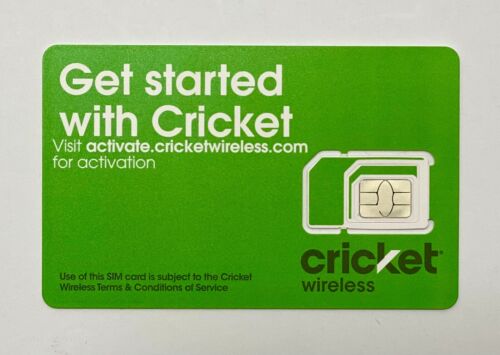 Cricket Wireless offers budget-friendly prepaid plans, high-quality services, a well-grounded countrywide AT&T network, no yearly contracts, and an immense variety of great mobile phones. 
What do you need to do if your phone with a Cricket SIM Card gets stolen or lost?
You don't need to worry if your phone with a Cricket SIM Card gets lost or stolen, you can easily get another SIM card. If you lost your phone, make sure to simply add your mobile phone to an industry-wide database that occludes the use of your device. By doing this, no one else will be able to use your service and phone as well or activate it on another network for their own use.
Besides, you can add your device to the block list for more than 30 days from the day you used it last time, and it will be on the list for 18 months. Alternatively, you can contact Cricket customer support to get this done. You can easily restore the service if you luckily get your phone back.
Once your Cricket service gets suspended, you won't be able to get a refund for unutilized monthly minutes, texts, and data, and you can't use the service that you have bought. To use Cricket service, you can purchase a new SIM card, a new device, or a temporary adaptable replacement phone.
Another way to deal with this is to report the incident to Cricket Wireless. You need to call 1-800-(274-2538). The customer service executive will guide you with the issue.
What to do if the Cricket SIM Card is not working or is Damaged?
If your Cricket SIM Card is not working or is damaged, you will need to go for a Cricket replacement SIM card.
There is no other substitute for it. If you are receiving an "error message," not being able to attend or place a call, send or receive a message or use the mobile data, then you need to replace it as these are the signs that your SIM card has stopped working.
Follow the steps mentioned below if your SIM isn't working –
Firstly switch off your phone.

Take out the SIM card.

Ensure it's a Cricket SIM card.

Now, analyze the issue of your SIM card, if there is any, including water damage too.

Wipe out the SIM card with a soft and clean cloth.

Reinsert the SIM card and restart your phone.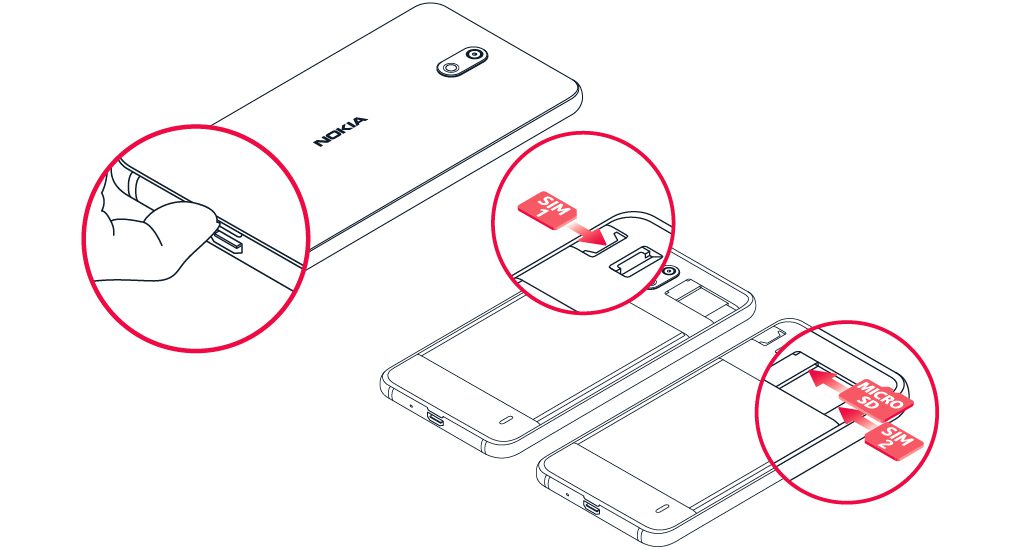 If this doesn't help you, ensure you contact Cricket's customer service and tell them all your problems to get a solution.
Where can I get a Cricket Replacement SIM Card?
You can buy Cricket replacement SIM cards at many different places and stores. The easiest way to buy a Cricket SIM card is on Cricket's online store at cricketwireless.com.
Alternatively, you can visit any of your nearby Cricket Wireless stores or visit Walmart, BestBuy, Target, Amazon, and eBay stores to buy a replacement SIM card.
How do I order a New or Replacement SIM Card if I need to?
To order a new SIM card, you can purchase it online on Cricket's website.
To replace a Cricket SIM card, you can visit a store, as it can't be replaced online. You can check out the nearest Cricket store at cricketwireless.com/stores.
Can I use my Cricket 4G LTE SIM or 5G SIM Card in more than one Cricket-certified Device?
You can only use a Cricket SIM Card in one device at a time, whether your device is Cricket verified or adaptable to Cricket's network and services.
How do I secure my Cricket SIM Card?
There are so many ways by which you can keep your Cricket SIM Card completely safe and secure. Ensure you hold the SIM card with great care, take it off with the proper equipment, and do it when your phone is turned off if you want to remove and insert it.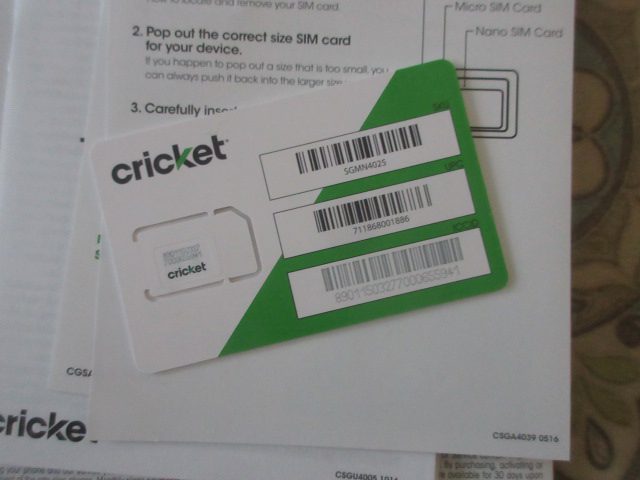 Another way to safeguard your SIM card is by keeping an eye on your phone and SIM card. If you lose your phone, there is a high chance that your information will get easily leaked or stolen.
SIM card interchanging is a big scam in which cybercriminals get access to your device and take out all your personal information. To save yourself, you can secure your Cricket account with a PIN and security answer as it can save your personal information from getting stolen to much extent. 
The second important point that you must strongly follow is never to share your personal information with anyone. Keep in mind that Cricket Wireless will never send you a message or email asking you to verify your personal data. Don't respond if you receive any kind of message like this.
What do I do if I forget my Cricket SIM Card PIN?
If you forget your Cricket SIM Card PIN, you can unlock your SIM card by filling in your eight-digit PUK code. You can get access to it by contacting your carrier's customer care.
Don't try to guess your pin, as you will have only three attempts to unlock it. If you don't succeed in three attempts, your sim can get blocked permanently. 
If you put in the wrong code more than 10 times, you will never be able to get it back, and you will have to get a new SIM card from Cricket.
FAQs About Cricket Replacement SIM Card
Can I get a new SIM card with the same Cricket number?
Yes, you can easily get a new SIM card with the same Cricket number as long as you have a Cricket Wireless plan.
Can I exchange SIM cards for Cricket?
Yes, you can exchange SIM cards if your SIM cards are of the same size. 
How do I get a replacement SIM card?
Your SIM card will be replaced if you lose or break it accidentally. Visit any of the mobile shops to exchange it. You can order a new SIM card on your service provider's site in the case of a loss. 
Can I get a SIM Card online?
Yes, you can easily get it while sitting at home rather than going to the store. You can order it online, and the whole process from purchasing a SIM card, verification, and receiving the SIM card will take place online.

Subscribe to Email Updates :