Cricket Wireless Compatible Phones – Cricket is one of the largest mobile broadband providers in the United States, serving nearly the entire country, including areas where major internet providers may not serve.
Cricket is your best bet if you want a dependable wireless service provider. Their phones and monthly plans are reasonably priced, and their customer service departments have lightning-fast response times, ensuring their millions of customers are always cared for.
This article covers a detailed guide about Cricket Wireless compatible phones in 2023, allowing you to transition to the carrier easily.
So let us begin without further ado –
Can I Use Any Phone With Cricket Wireless?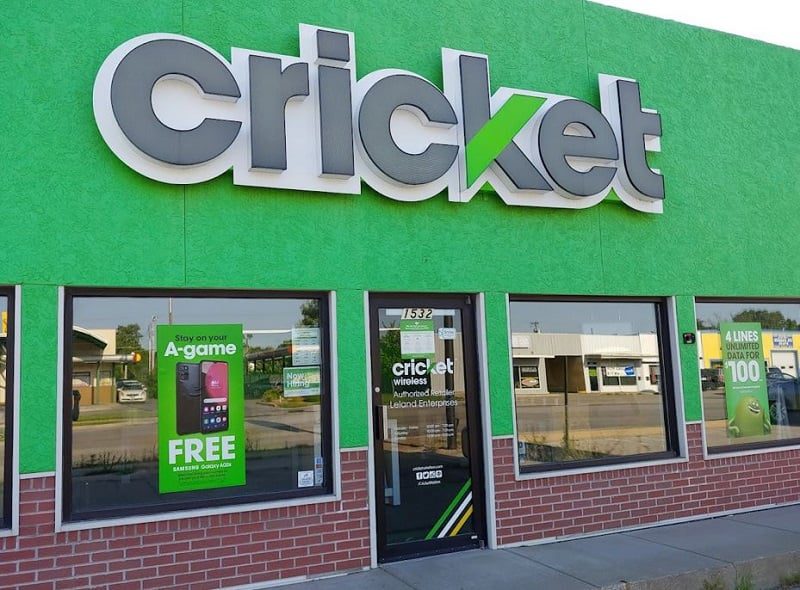 There is a limited number of Cricket Wireless compatible phones. Cricket Wireless only supports specific phone models; it must be unlocked before using your phone with them.
If your phone is locked, your wireless service provider should be able to help you unlock it. Once unlocked, follow the steps below to ensure cricket compatibility.
How Do I Know If My Phone Is Compatible With Cricket?
The steps to check if your phone is compatible with Cricket Wireless are mentioned below –
Go to cricketwireless.com in your web browser.
Open the main menu and select the "Shop" icon to access the BYOP option.
The option to "Check your device's compatibility" will appear. Click on it.
Enter your device's IMEI number and click "Check" to see if it is supported.
The system will then tell you if your device is one of Cricket Wireless Compatible Phones.
However, If your phone is not compatible with Cricket Wireless, you may still recieve a "Cricket Wireless free government phone" and free phone service through the "Cricket Wireless ACP program."
Best Cricket Wireless Compatible Phones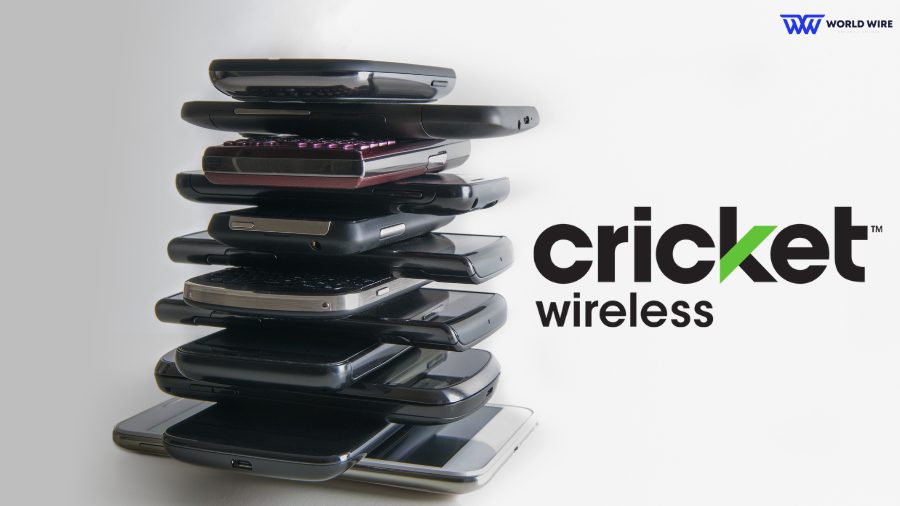 Here is the list of Cricket Wireless compatible phones –
Apple iPhone 12
Because of its extensive support for various network technologies, the Apple iPhone 12 is an excellent smartphone that Cricket Wireless makes simple to get for a low price.
The 6.1-inch Retina XDR display makes it easy to navigate menus and apps by tapping and swiping, and you won't have to worry about charging your phone often thanks to its long-lasting battery life.
Its other features include the following –
High-resolution 12 MP dual rear cameras
12 MP front-facing Selfie camera
Facial recognition adds a layer of security to keep your personal information safe
Samsung Galaxy A51 5G
This phone meets the criteria for being one of the best Cricket Wireless-compatible phones. To begin with, it has a good appearance and a lovely design complemented by a clever arrangement of cameras at the back.
Its ultra-wide 48-megapixel rear camera and high-resolution 32-megapixel front-facing camera can capture stunning images.
Furthermore, its 4500mAh battery has an incredible lifespan and a 15W fast charging capability. The 128GB of internal storage is the next useful feature, allowing you to easily download and store large media collections.
LG Stylus 6
Cricket Wireless has yet another great device to offer for $9. It also has some amazing hardware and software features.
It has a triple-camera setup in the back and looks amazing. The front-facing camera is also 13 megapixels, ensuring clear selfies. The phone also has a large 6.8-inch HD+ screen, 4GB of RAM, 64GB of internal storage, and a 4000mAh battery.
Samsung Galaxy S10
Samsung Galaxy S10 has a 6.1-inch QHD display and an IP68 water and dust resistance rating. The latter includes a 512GB microSD card, 128GB of internal storage, and 8GB of RAM.
Furthermore, the phone's 12 MP triple rear camera and 10 MP front camera, which can record 4K UHD video, deliver stunning images.
Finally, it features ultrasonic fingerprint sensors, a fast-charging battery that can charge fully in 90 minutes, and Android 9.0 Pie.
Motorola Moto G7
You can get this phone from Cricket Wireless for $39 and enjoy various benefits, like the most recent version of Android, which significantly improves the phone's performance. It also has a powerful 5000 mAh battery, allowing you to use it for days without plugging it in to charge.
Furthermore, the phone features a 6.2-inch display with a resolution of 1570 by 720, a 12-megapixel back camera, an 8-megapixel front camera, 32 GB of storage, and 3 GB of RAM.
Samsung Galaxy S20 FE
This contemporary Samsung model is now available from Cricket Wireless. It has A 4500mAh battery that charges quickly and high-quality cameras that allow you to take pictures that look like they were taken by a pro, day or night, without needing a filter. In complete darkness, these cameras can capture clear, well-lit images.
The device's back design incorporates three cameras: a 12MP ultra-wide, a 12MP wide angle, and an 8MP telephoto.
A 32-megapixel front-facing camera, 6GB of RAM, 128GB of storage, and a 6.5-inch AMOLED screen are all included.
Comparison Table for Cricket Wireless compatible phones
Here is a table of devices to choose from.
| | | | | | | |
| --- | --- | --- | --- | --- | --- | --- |
| Feature | Apple iPhone 12 | Samsung Galaxy A51 5G | LG Stylus 6 | Samsung Galaxy S10 | Motorola Moto G7 | Samsung Galaxy S20 FE |
| Display | 6.1-inch Super Retina XDR display (2532 x 1170 pixels) | 6.5-inch Super AMOLED display (2400 x 1080 pixels) | 6.8-inch FullVision display (2460 x 1080 pixels) | 6.1-inch Dynamic AMOLED display (3040 x 1440 pixels) | 6.2-inch IPS LCD display (2270 x 1080 pixels) | 6.5-inch Dynamic AMOLED 2X display (2400 x 1080 pixels) |
| Processor | Apple A14 Bionic chip | Samsung Exynos 980 (4G) / Snapdragon 750G (5G) | Qualcomm Snapdragon 690 | Samsung Exynos 9820 | Qualcomm Snapdragon 660 | Samsung Exynos 990 |
| RAM | 4GB | 6GB/8GB | 4GB | 8GB | 4GB | 6GB |
| Storage | 64GB/128GB/256GB | 128GB/256GB | 128GB | 128GB/512GB | 64GB/128GB | 128GB/256GB |
| Camera | 12MP wide camera, 12MP ultrawide camera | 48MP wide camera, 12MP ultrawide camera, 5MP macro camera, 5MP depth sensor | 48MP wide camera, 5MP ultrawide camera, 2MP depth sensor | 12MP wide camera, 12MP ultrawide camera, 10MP telephoto camera, 10MP front-facing camera | 12MP wide camera, 5MP depth sensor | 12MP wide camera, 12MP ultrawide camera, 8MP telephoto camera, 32MP front-facing camera |
| Battery | 2815mAh | 4500mAh | 4000mAh | 3400mAh | 3000mAh | 4500mAh |
| 5G | Yes | Yes (select models) | No | No | No | Yes (select models) |
Carriers That Are Compatible With Cricket Wireless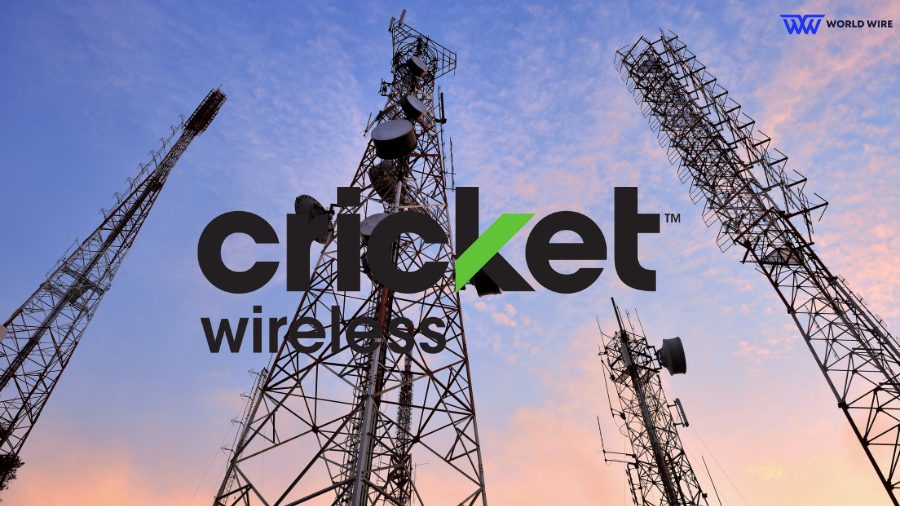 Many phones are compatible with Cricket Wireless. However, Cricket Wireless is a GSM network and its compatible with all GSM network service providers.
A list of Cricket Wireless compatible carriers is mentioned below –
AT&T – Since AT&T owns Cricket, it is safe to assume that the two services are compatible. As a result, AT&T customers can easily switch to Cricket Wireless while keeping their current devices and phone numbers.
T-Mobile – Cricket Wireless is compatible with T-Mobile because both companies use the GSM network. As a result, if you own a T-Mobile phone, you can use Cricket's BYOP program to bring it to Cricket, ensure compatibility, port your phone number, select a plan, activate the phone, and start using Cricket's wireless services.
Boost Mobile – Ensure your Boost mobile phone is unlocked so you can use it with Cricket's service to get the most out of your mobile plan. This is because the MVNO operates on the GSM network.
How can I Activate A Cricket Phone Myself?
There is no need to keep making rounds of the Cricket Wireless stores to activate the service; you can do it independently. You need to purchase a cricket device from their online stores.
However, if you own a phone from the compatible phones list of Cricket Wireless, you don't have to activate it; all you have to do is activate its SIM card services.
Once you have done this, consider the following steps to accomplish the manual activation –
Turn off the phone you intend to activate.
Insert the SIM card into the SIM card slot on your phone.
Turn on your phone.
In your web browser, navigate to cricketwireless.com/activate.
Here you can select your preferred mobile phone model.
You'll then be asked to specify where you purchased your phone.
Please indicate whether you are a new or returning customer when prompted.
As a new customer, you only need to enter your phone and order numbers from your confirmation email.
To access your account as a returning customer, please enter your username and password.
Finally, choose "Activate" from the menu.
Things To Know Before You Sign Up For Cricket Wireless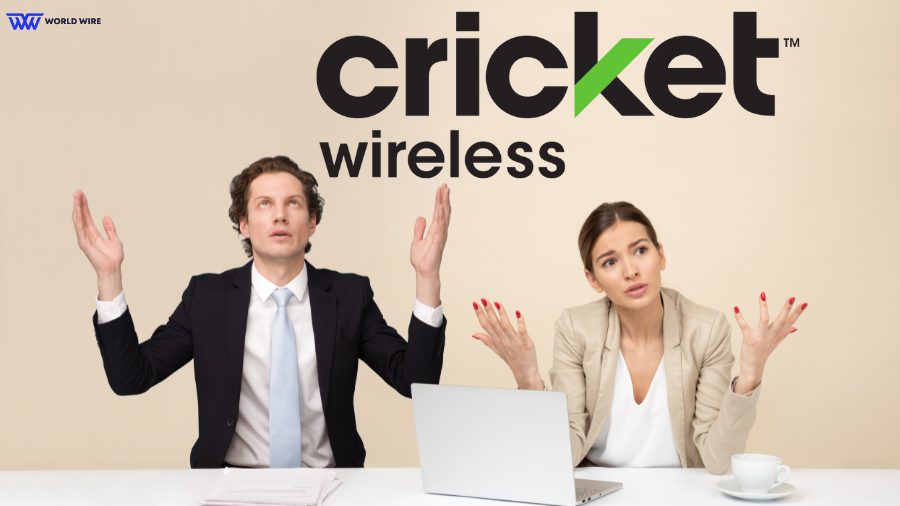 Once you have ensured your phones are compatible, several factors must be considered before switching to Cricket Wireless. These are some examples:
Budget
Cricket Wireless' plans and pricing are more expensive when compared to other available options. There are no long-term commitments, and your credit score will not be checked. There are several plans available, including a $30/month plan with 2 GB of data, a $40/month plan with 10 GB of data, a $55/month plan with unlimited data, and a $60/month plan with unlimited data and a 15 GB hotspot.
Network Coverage
Cricket Wireless provides service in several US states. However, a few states and territories are excluded. Before you sign up, check the Cricket Wireless network coverage map to see if your neighborhood is covered.
Handsets Selected
As previously stated, Cricket Wireless' Bring Your Own Phone (BYOP) program allows you to keep and activate your current phone. If you don't want to bring your old phone, purchase a new one. If they don't have your preferred phone model, the one they have available is the next best thing.
Cricket Wireless provides many smartphone options, as evidenced by the list above. Phones range in price from very cheap to very expensive. If the initial cost of the phone is prohibitively expensive, you can own one by enrolling in one of their progressive leasing payment plans.
Customer Concern
There's no need to be concerned if you have Cricket Wireless. This is because its live chat and phone support are among the industry's best.
Additional Functions
Cricket Wireless provides enticing bonuses that you should be aware of. They recently launched their 5G network, which promises ultra-fast internet connections. They provide mobile hotspot services, the Cricket Protect policy, and domestic and international calling.
FAQ
Do we have access to the same cricket coverage as AT&T?
Since Cricket Wireless is based on the AT&T network, coverage is identical with either company. As a result, Cricket offers the same coverage as AT&T but at a lower cost.
Can I immediately use my unlocked Cricket phone?
While some Cricket phones are already unlocked, this is not the case for all of them. Some of their phones will arrive at your door locked, requiring you to enter a code before using them.
Do Cricket Wireless flip phones exist?
Yes, Cricket Wireless offers flip phones available. Some of them are modern flip phones that are easy to use and reliable in terms of performance.
Can you track your phone when using Cricket?
If your phone is stolen, Cricket Wireless can add the information about it to a database shared by other carriers to prevent it from being used. Nobody can use your phone after that, not even to call or text you.
Can I use a Cricket SIM card on another phone?
If the two are of similar size, the Cricket SIM card should fit into the unlocked phone's SIM card slot. A compatible unlocked phone with Cricket Wireless is required for the SIM card to function.
How can I read Cricket Wireless customer service?
You can contact Cricket Wireless customer care at "1-800-2742538" or by directly dialing 611 from your Cricket phone.

Subscribe to Email Updates :