Donald Trump pleads not guilty to 2020 election charges during an arraignment in a federal court in Washington. 
Here you have all the details of the news –
Donald Trump pleads not guilty to 2020 election charges
Former US President Donald Trump pleaded not guilty on Thursday, August 3, 2023, to charges he orchestrated a plot to try to overturn his 2020 election loss. The charges were brought by Special Counsel Jack Smith, who has overseen the federal investigation into Trump's efforts to overturn the election. 
Trump appeared for his arraignment in a federal court in Washington, not far from where his supporters stormed the Capitol in an attempt to keep him in power. A grand jury indicted Trump on four felony counts, including conspiracy to defraud the nation, brought by special counsel Jack Smith.
Check Out – How could the new charges against Trump affect his legal situation?
"When you look at what's happening, this is a persecution of a political opponent," Trump said from an airport tarmac in Virginia after leaving the court. "This was never supposed to happen in America."
Trump entered his plea on Thursday afternoon at the Barrett Prettyman United States Courthouse in Washington, DC.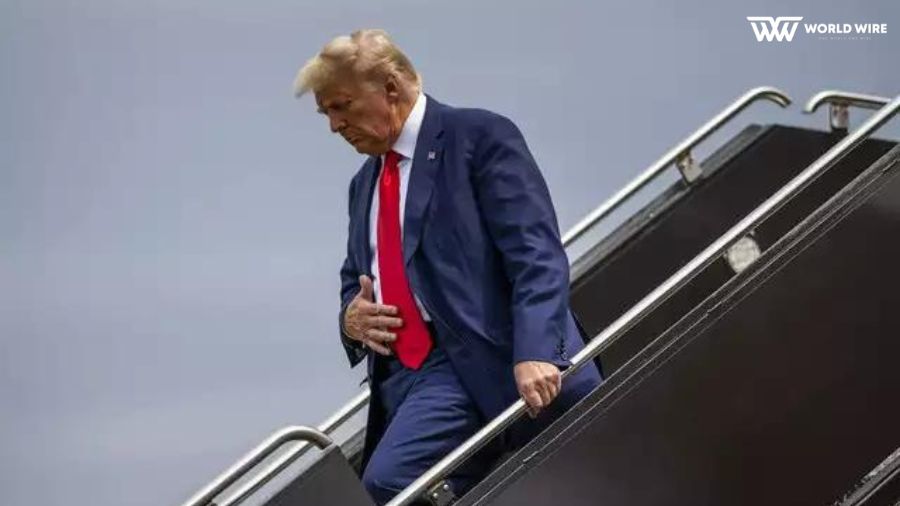 The judge scheduled the next hearing on August 28 related to this case.
The case is the third criminal indictment filed against the former president since March. Trump also faces state charges concerning an alleged hush payoff to an adult film star in New York and federal charges related to allegations of mishandling classified government documents at his Florida estate.
Trump, the current frontrunner in the race for the Republican Party's 2024 presidential nomination, has denied all wrongdoing and blamed the indictments as attempts to derail his campaign.
Also, See – Trump Attorney Shares Positive Update as Trump Faces Another Indictment
However, As per the reports, the latest indictment may be his biggest hurdle yet. Experts have said the 2020 election interference case is the most impactful of the three criminal prosecutions – with one expert calling it "perhaps the most important legal case in the country's history."
Debbie Hines, a legal analyst and former prosecutor in Baltimore, Maryland, told Al Jazeera News on Thursday that the case will be "a test of the US legal system as well as the United States' democracy."
"Everything is on the line," she said, stressing that every defendant accused of crimes in the US faces the same legal process that Trump will go through. "He is presumed innocent in a court of law until he is convicted of anything, and he has a right to be tried before a jury.
Also, Read: Joe Biden to ask Congress to fund Taiwan arms via Ukraine Budget
"But what this case shows is that the rule of law stands in this country and that no one is above the law, not even a former president of the United States," Hines continued.
After many allegations, it is early to say if Trump will win the presidential race.

Subscribe to Email Updates :