Former President Donald Trump has made a surprising admission during his testimony in the $250 million civil fraud lawsuit.
Here is what you need to learn about the news.
Donald Trump's Colossal Admission During Trial
According to some legal analysts, the United States former President Donald Trump made an 'astonishing admission' in his Monday testimony as the trials for his civil fraud case in New York ongoes.
New York Attorney Letitia James brought charges against the former President for allegedly overvaluing his business worth to show billions of dollars in profit to get benefits of bank loans and reduced tax bills.
Trump's two sons, Donald Trump Jr. and Eric Trump and his business, the Trump Organisation, are co-defendants.
Last month, New York Judge Arthur Engaron, who is presiding over Trump's civil fraud lawsuit, held Trump, his sons, and their businesses liable for committing fraud and moved forward with some accusations such as falsifying business records, insurance fraud, and conspiracy claims to be decided in the later trials.
As the trials for the civil fraud case are going on, Trump took the witness stand on Monday in New York and claimed that he is being unfairly treated in his lawsuit.
In his testimony, the former president reportedly agreed to state financial conditions to get Deutsche Bank to lend him money.
Meanwhile, many legal analysts on the social media platforms have argued that Trump had confessed that he willfully tried making the Deutsche Bank lend him money and had thus admitted to committing fraud.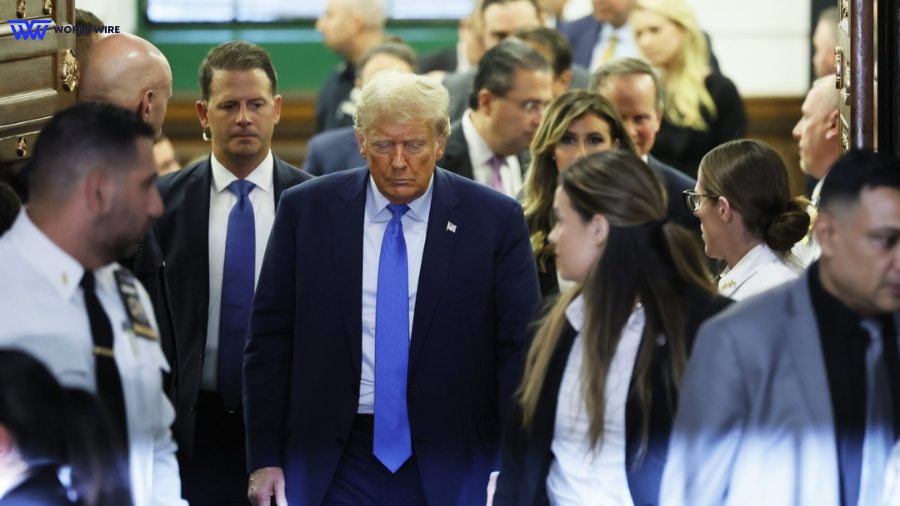 The claims come after a prosecutor for James's office asked Trump about a financial statement to Deutsche Bank. Several legal personalities have responded to Trump's alleged admission of committing fraud and his testimony.
Attorney and writer Amee Vanderpool posted on X, "Trump just admitted his intent to induce lending. Add this to the inaccurate numbers used, and you have proven the basic legal elements of fraud."
Another attorney and former federal prosecutor, Joyce Vance, has labelled Trump's remarks "an astonishing admission" that could be used against him in the case.
Yet another lawyer, Katie Phang, commented on X, "In order to induce lending, a CRITICAL admission by Trump as he admits that the INTENT in making these financial representations was to convince lenders to loan money."
"Not only is this an astonishing admission, it will damage efforts to argue on appeal that the judge was wrong to grant judgment ahead of trial on the fraud claims. That is pretty much Trump's last gasp at saving his NY business", added Katie Phang.
Trump, the leading Presidential candidate for the 2024 GOP nomination, faces 91 felony charges in his four criminal lawsuits, including Hush Money payment, mishandling of classified documents, and the federal and State 2020 election conspiracy.
He has pleaded not guilty to all the charges. If found guilty in his civil fraud case, Trump could lose some of his business properties and could be banned from conducting business practices in New York.
Signup For Our Newsletter