Former President Donald Trump reportedly plays tactics to defend himself in New York Fraud trials.
Here are the details of the news.
Donald Trump's Controversial Tactics in NY Fraud Trial
As Donald Trump's trials for alleged fraud and financial crimes are going on in New York, his legal team has been using several tactics to protect the former President.
The New York Attorney General Letitia James brought about the case against Trump for using false financial statements from 2011 to 2021 to show his business profit, helping him earn money through broker deals. James' investigation revealed that Trump owes around $250 million in fraud.
New York Judge Arthur Engoron has earlier ruled that Trump and his sons Eric and Don Jr. committed fraud by manipulating the value of the Trump Organization's financial assets and real estate for years.
Also, read "New York AG seeks to penalize Trump for 'frivolous' legal tactics"
Trump may push the cases through next summer while publicly criticizing the trials as much as possible to gain enough support to maintain his reelection lead and win the 2024 election.
Besides Trump's strategy to delay the trials, the former President is up on new legal and political strategy.
On the third trial day in New York recently, the former President criticized Letitia James and the New York judge, saying the judge "should be disbarred" and that "some people" have said that he (Judge) "could be charged criminally for what he is doing." He said the Judge was interfering in his election and "it is a disgrace."
Also, read "John Kelly confirms several disturbing stories about Donald Trump."
Trump's legal strategy of denouncing the Judge is in contrast with what any defendant is supposed to do while facing indictment charges.
Another aspect that makes Trump's trial in New York more controversial is the handling of the case by the Judge rather than the jury. Trump's legal team reportedly did not request that a jury decides on his case.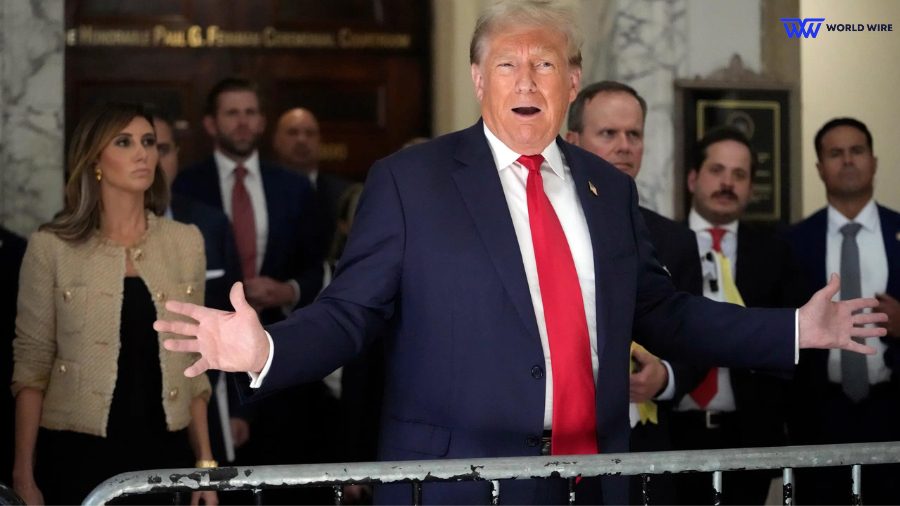 Last week, the Judge ruled to cancel Trump's business certificates in the state, adding that he would appoint independent receivers to supervise the dissolution process.
Also, read "Trump's bid to delay civil fraud trial denied by appeals court"
The Judge has asserted that the logistical inquiries in the case will be resolved in the coming weeks. Ultimately, the Judge has the power to decide on Trump's business career until an appeal court takes up the matter.
Trump's strange strategy of dominating a judge who seeks to influence his business career can be considered a political strategy.
The leading GOP front-runner who faces multiple criminal charges could skip New York trials. However, as some sources have reported, Trump willfully attended the trials this week to save his business.
If you want to see Trump, he will be on IOWA this month, so "Book Ticket for Donald Trump Cedar Rapids, Iowa Rally."
Moreover, the former President will have to mandatorily attend the criminal trials whether he wishes or not amid his 2024 Presidential run.
Signup For Our Newsletter