Donald Trump is charged with 91 crimes in four indictments. The allegations include attempted election tampering at the federal and state levels, hush-money payments to a porn star, and retention of classified material.
Letitia James asks judge to fine Donald Trump over 'frivolous' arguments
He is also facing additional civil lawsuits. The author E Jean Carroll, who claimed he sexually abused her in the 1990s, is also the subject of a second defamation lawsuit against him. Trump was already penalized $5 million and declared a rapist after being found guilty of defamation and sexual assault.
Also, Read – Trump Co-Defendant Jenna Ellis Revels in 'Mugshot Barbie' Moniker
Trump, who denies all wrongdoing, asserts that he is a target of political persecution. That justification appears persuasive to Republican voters, fueling enormous leads in national and important state polls regarding the eventual presidential candidature.
Letitia James, the attorney general of New York, is tired of hearing Trump make the same old pointless claims.
Check Out Other Headlines – Gavin Newsom Signs Assemblyman Flora's Pharmacy Bill
On Tuesday, New York Attorney General Letitia James slammed Donald Trump, his two eldest sons, and their attorneys in a court document, requesting that each of them be fined $10,000 for using the same "frivolous" legal defenses to oppose her $250 million business-fraud lawsuit.
The attorney general's assistant, Andrew Amer, highlighted in a filing on Tuesday that defendants' claims had been repeatedly rejected as being "borderline frivolous even the first time defendants made them."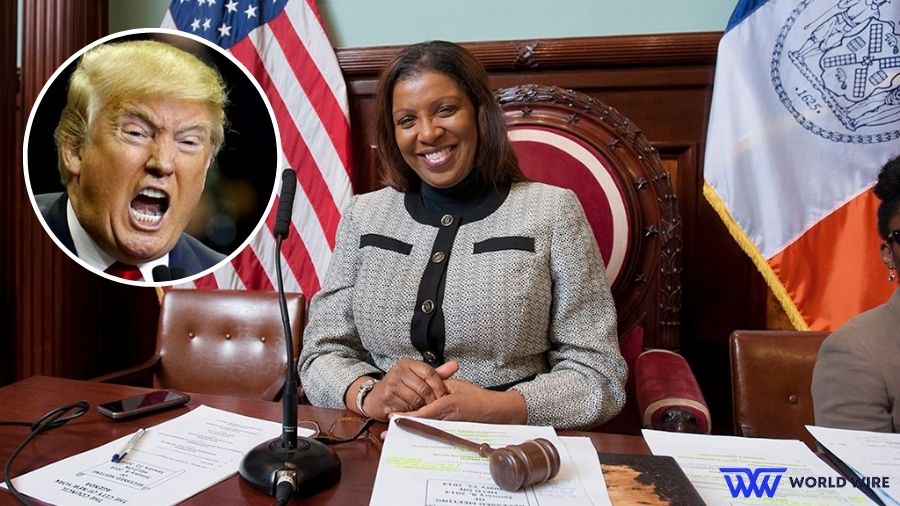 Read Latest News – Trump to Rally California GOP Base Ahead of 2024 Election
Amer added that reading the defendants' brief "was, to quote the baseball sage [Yogi] Berra, deja vu all over again," which was a previous comment made by the judge.
Berra was a catcher and manager for the New York Yankees and known for sayings like "It ain't over till it's over" and "You can observe a lot by watching" that somehow made sense.
READ MORE – Biden Disappointed by Xi's No-Show at Key Economic Summit
James believes she understands how defendants Eric Trump, Donald Trump Jr., and Donald Trump played fast and loose with the truth about the former president's financial situation and New York corporate law.
Prosecutors claim that between 2011 and 2021, Trump exaggerated his net worth by between $812 million and $2.2 billion, according to filings submitted last week to conclude the matter without a trial.
What's More – Will Ramaswamy's Pledge to Vote for Trump Backfire?
On that filing, the judge has yet to make a decision. A trial is scheduled for October. James's assistant also mentioned the judge's power to impose financial penalties for conduct that is regarded frivolous if it is done so because it has no legal merit or is done so to prolong a case in the filing on Tuesday.
Trump's bid to have the case dismissed was rejected in January by Judge Arthur Engoron, who deemed several of Trump's attorneys' repeated arguments "frivolous."
Also, Read – Christie's Campaign Strategy Under Fire from Former Trump Aide
However, after using a Yogi Berra quotation, Engoron said that even though "sophisticated defense counsel should have known better," he would not "impose sanctions, which the court believes are unnecessary, having made its point."
James now feels that penalties should back the argument. In the past, Engoron has penalized Trump. The former president was fined $110,000 in early 2022 for missing court deadlines.
Read Latest News –Watch John Solomon Interviews President Donald Trump
The New York lawsuit does not involve every adult child of Trump. His oldest daughter, Ivanka Trump, was removed from the case in June of this year.

Subscribe to Email Updates :