New York Attorney General Letitia James initially listed Ivanka Trump as a defendant in her lawsuit.
It charges former President Donald Trump, his kids, and the Trump Organization with falsifying financial documents to falsely represent the value of their assets to secure better business terms and boost the former president's wealth.
Ex-attorney Says Ivanka Trump's pleading the Fifth could backfire
Leading candidate for the Republican presidential nomination in 2024, Trump, has denied any wrongdoing and said the trial was politically motivated.
Former federal prosecutor Barbara McQuade has warned that Ivanka Trump might put her family in serious legal trouble if she pleads the Fifth Amendment during her father, Donald Trump's New York civil fraud trial.
A legal expert told Newsweek that although Ivanka ignores a subpoena to give evidence, she might soon need to appear in court.
McQuade stated that a defendant in a civil case would not be shielded by the Fifth Amendment's protection from self-incrimination in an interview with Charles Coleman Jr. on MSNBC on Sunday.
In June, an appeals court declared that the statute of limitations had barred the claims made against her and court dismissed Ivanka from the case.
Ivanka's attorneys argued last week in court submissions that since she is no longer a defendant in the case, she shouldn't be required to provide deposition testimony.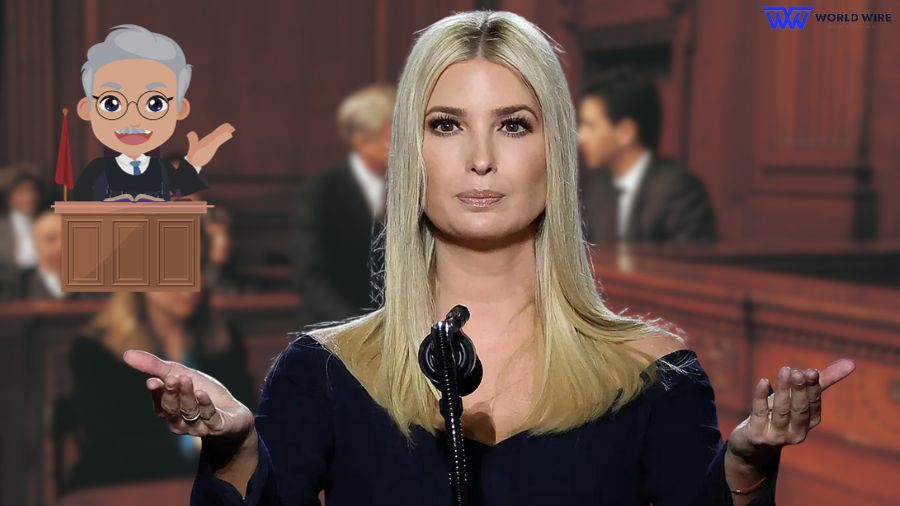 While a witness in a civil action may invoke the Fifth Amendment to shield oneself from a criminal indictment, McQuade noted that the judge in the civil case has the right to infer adversely from the witness's silence to make a decision.
McQuade stated, "Anything they say under oath could be used against them in some subsequent criminal case. "
She added, "If they believe they have exposure, they can invoke it [the Fifth Amendment]. But what's different about a civil case from a criminal case is that in this case, Judge Arthur Engoron could use that invocation to draw an adverse inference against the witness. So, if they refused to answer a question, he can assume the worst about what the answer would have been,"
Ivanka Trump attempts to dodge being served with a subpoena in the New York fraud case, while her husband, Jared Kushner, is the subject of controversy regarding his financial gains from the Trump presidency.
Despite the efforts to prevent it, the New York court will ultimately decide that Ivanka Trump has been served with a subpoena, according to federal attorney Colleen Kerwick, who practises in New York, spoke with Newsweek.
Next, instead of disclosing how Kushner reportedly benefited from the Donald Trump administration through a $2 billion investment from a Saudi Arabian government fund, Ivanka Trump can assert her Fifth Amendment right to silence.
According to Kerwick, "Ivanka is likely to continue to try to move to quash the subpoena or, at the very least, limit the scope of the subpoena. When that fails, she could answer every question by pleading the Fifth Amendment."
He further added that Ivanka Trump may plead the Fifth "because anything she says has the potential to open the door to questioning about her and her husband's business dealings with the Saudis."
Signup For Our Newsletter