Free Government Phone Georgia is provided to help the poor and needy who cannot afford to pay their phone bill. The reason it is free is that many people out there are dying of hunger, in if one of their expenses is looked at by the Government, what better than that? It would be best if you qualified for the free benefits.
Else you will not get a free phone. Here is a detailed guide regarding the eligibility criteria and how to get a free government phone in Georgia.
How To Get Free Government Phone Georgia
Lifeline Phone Service and enTouch
The national initiative that assists low-income individuals in obtaining free phone service includes the Georgia Lifeline programme. You can benefit from Lifeline in Georgia if you live in a low-income home and need to stay in touch with friends, family, and other loved ones in your neighbourhood.
You might receive a free landline or a discounted wireless phone with Georgia's low-cost service. This service is available to a lot of elders. For Georgia seniors who qualify, enTouch offers free phone service. Additionally, the Georgia Lifeline programme will assist with your recurring phone expenses.
ACP (Affordable Connectivity Program)
The Affordable Connectivity Program (ACP), a government benefit program, offers discounts on a monthly broadband Internet access plan. Customers who meet the requirements can get upgraded plans with monthly free data gains.
Each family is only eligible for one monthly service discount and one device discount under the Affordable Connectivity Program.
Steps to Apply For Free Government Phones in Georgia
1. To submit an application or print a mail-in application, visit AffordableConnectivity.gov.
2. When choosing a plan, contact your preferred partner provider to have the discount applied to your bill. Some suppliers might want you to fill out a different application.
To choose a service plan, eligible households must apply for the program and contact a participating provider.
Emergency Broadband Benefit Program
The Emergency Broadband Benefit, or EBB, is a program that offers savings on selected connected devices and a monthly broadband Internet access service.
Easy Wireless offers its customers this benefit service to thank their customers for supporting the US government's relief efforts during COVID-19.
Eligible users will receive UNLIMITED Data, Talk-time, and Texts for a set period.
This is a one-per-household, non-transferable discount program.
By participating in the same government programs as Lifeline, you may be eligible for the EBB, including:
Supplemental Nutrition Assistance Program (SNAP)
Medicaid
Supplemental Security Income (SSI)
Federal Public Housing Assistance (FPHA)
Veterans Pensions or Survivors Pension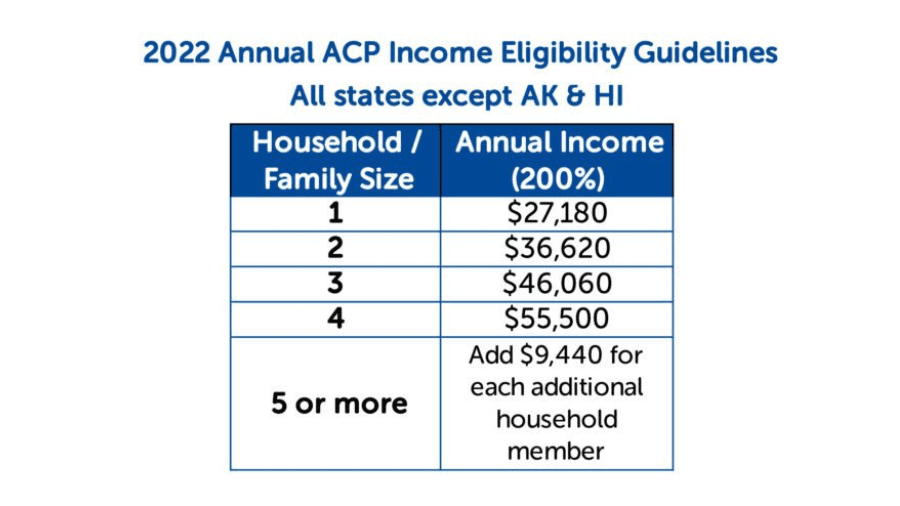 Eligibility for Free Government Phones Georgia
Eligibility for Lifeline: You can qualify for an enTouch phone in Georgia if you have a low income or receive additional government aid. For Georgian elders who are eligible due to income or a government program, enTouch also assists in providing free phones.
Lifeline may be available to you if you receive support from:
SNAP/Food Stamps
Supplemental Security Income (SSI)
Medicaid
Other government programmes
Eligibility for ACP: If a household meets at least one of the following requirements, or if the household income is at or below 200% of the Federal Poverty Guidelines, then the household is eligible for the Affordable Connectivity Program:
a Federal Pell Grant was received during the current award year
satisfies the requirements for participation in the low-income internet programme offered by a participating provider
participates in one of these help initiatives: Free and Reduced-Price School Breakfast Program or the School Lunch Program, including at institutions covered by the Community Eligibility Provision of the United States Department of Agriculture (USDA). SNAP federal housing assistance through Medicaid
a resident of a Qualifying Tribe who participates in one of these aid programmes and resides there:
General Assistance from the Bureau of Indian Affairs Indian Reservations' Tribal TANF Food Distribution Program Native Head Start (income based)
Free Government Phones Georgia Provider
Thanks to government funding, Georgians with low incomes can use wireless services from Life Wireless. Customers that meet the requirements can use free mobile service. A free cell phone may be available to some residents.
SafetyNet Wireless is pleased to provide the Lifeline service Georgia Program for customers that qualify. Any Georgian who meets the requirements for a plan can receive free phone service through the Lifeline Program.
A top-notch customer service team at EASY Wireless is on hand to get you signed up right now. Contact us by phone at (877) 476-3451 or by email at [email protected].
Frequently Asked Questions:
What kind of network coverage would my new service provide?

You will enjoy the largest, quickest, and most trustworthy network currently accessible thanks to 5G EASY Wireless migration to America's most honoured 5G network. You'll have excellent phone service.
What if I wish to use my current phone with an ACP plan?

Our BYOP (Bring Your Phone) service at EASY Wireless allows customers to utilise their phones.
Are my ACP benefits transferable?

Your ACP benefits cannot be transferred to a family member. ACP only allows one account per household.
Are there any extra costs to start the plan?

Our mobile hotspot is available without activation fees, monthly costs, or credit checks.
Signup For Our Newsletter