Hospitals around and across the country and in California have been struggling financially, which has been made worse by the COVID-19 outbreak. Some hospitals have been forced to close, while others are on the verge of doing so. These hospitals, many of which are found in rural parts of the state, cater to lower-class residents and communities of color.
Gavin Newsom Distressed Hospital Loan Program Explained
Governor Gavin Newsom announced on Thursday that California will lend close to $300 million to 17 hospitals around the state, including three in the Bay Area, to keep struggling community hospitals running.
READ LATEST NEWS – Trump arrested at the Fulton County Jail in Georgia: Highlights
Nearly $300 million in zero-interest loans to 17 community hospitals throughout California are being announced by Governor Gavin Newsom. The funding was made possible through the Distressed Hospital Loan Programme, established in collaboration with the legislature. Assembly Bill 122's Distressed Hospital Loan Programme ensures people have access to these essential medical services.
Newsom stated, "Across the country, community hospitals are experiencing financial stress like never before. These hospitals are often the only acute healthcare access point in their area. In partnership with the legislature, we are working to keep the doors open so Californians can access critical care close to home."
ALSO, READ – Fulton DA Willis challenges Meadows' attempt to have charges dismissed.
Newsom first pledged $150 million for the program in May but has increased funding by twofold.
Through the Managed Care Organisation (MCO) Provider fee, Governor Newsom brought an additional $150 million to the program, increasing the financial support available for these critical facilities.
READ OTHER HEADLINES – Trump drops lawyer before turning himself into Georgia authorities
In the upcoming weeks, the departments are supposed to release the loans. The program will finish on December 31, 2031.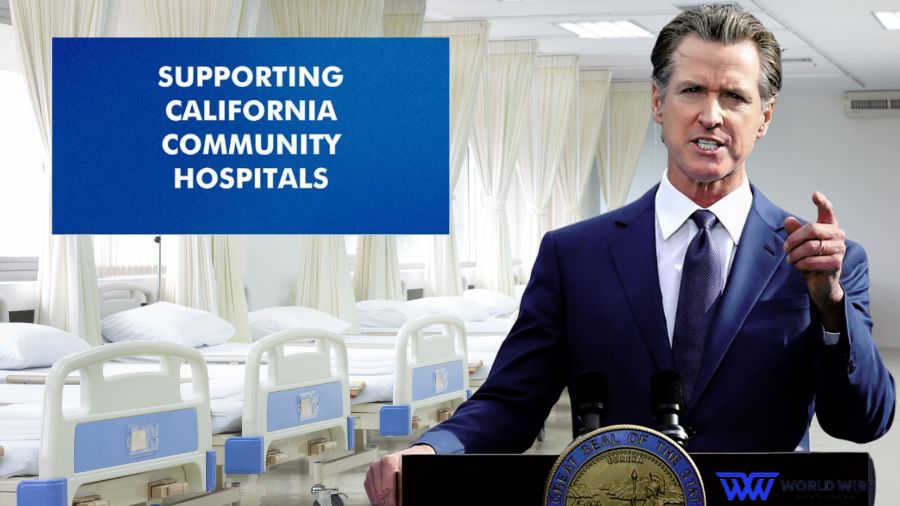 Among the hospitals getting loans are Chinese Hospital in San Francisco, St. Rose Hospital in Hayward, Sonoma Valley Hospital in Sonoma, and Bay Area Community Health (previously Tri-City Health Centre) in Fremont. Local loans for these hospitals range from $3 million to $33 million.
READ MORE – Joe Biden Student Debt Cancellation Update: Democrats Issue Warning
Assemblywoman Esmeralda Soria, D-Merced, stated, "We have more work to do, but I'm proud to have led this effort and am grateful the Legislature and Governor moved quickly to ensure vulnerable communities across California have health care access when they need it most,"
CHECK OUT OTHER HEADLINES – Donald Trump replaces lawyer on team hours before surrender at Georgia jail.
Although the program received 30 applications, the California Health Facilities Financing Authority, a division of the State Treasurer's Office that lends money to specific healthcare providers, and the California Department of Health Care Access and Information, which jointly administer the program, gave priority to hospitals with the worst financial situations, the greatest threat of closing, and well-founded plans to stay open and serve their communities.

Subscribe to Email Updates :