Reports that Trump had reorganized his team surfaced just hours before he was set to turn himself in. Before his surrender on Thursday night, the former president of the United States had changed his top Georgia attorney.
Donald Trump replaces lawyer on team hours before surrender at Georgia jail.
The reorganization of Trump's legal team occurs as the former president prepares to turn himself in at a Fulton County jail on Thursday night after posting his intentions on Truth Social.
Also, Read – Has a Chinese Submarine Crashed in the Taiwan Strait? What We Know
Steven Sadow, an Atlanta-based lawyer whose website describes him as a "special counsel for white collar and high-profile defense," will replace Drew Findling. Before Willis ever filed charges against Donald Trump, Findling made a series of forceful but unsuccessful attempts to invalidate the charges, eventually throwing evidence out.
Read More – Biden to ask Congress for Taiwan arms funding"
However, the odd alliance between Findling and Trump also made headlines. Findling, a self-described liberal, has previously criticized Trump in social media remarks, swiftly attracting media attention. Trump is adding a lawyer who has previously challenged the state's broad RICO law, under which he and his 18 co-defendants have been charged.
Notably, Findling significantly arranged Trump's $200,000 bond with Jennifer Little and Marissa Goldberg. Little is expected to remain on the team.
Check Out Other Headlines – Willis fights back against Meadows' push to remove charges from Fulton
Sadow stated to ABC News, "I have been retained to represent President Trump in the Fulton County, Georgia case. The president should never have been indicted. He is innocent of all the charges brought against him. We look forward to the case being dismissed or, if necessary, an unbiased, open-minded jury finding the president not guilty. Prosecutions intended to advance or serve the ambitions and careers of political opponents of the president have no place in our justice system."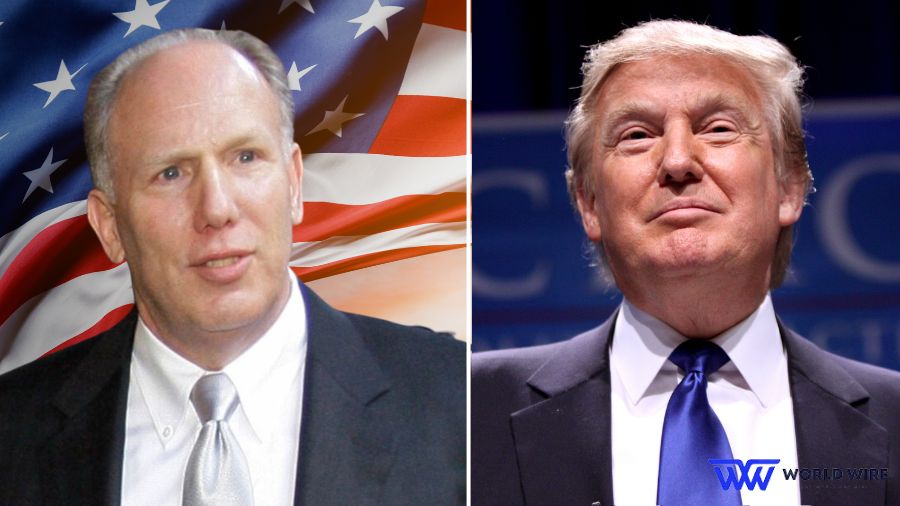 Discover Top Stories – 2024 GOP Presidential Debate Summary: 8 Republicans Face Off In Milwaukee
On Monday, Trump posted about the Fulton County district attorney on his social media platform, "Can you believe it? I'll be going to Atlanta, Georgia, on Thursday to be ARRESTED by a Radical Left District Attorney, Fani Willis, who is overseeing one of the greatest Murder and Violent Crime DISASTERS in American History,"
13 felonies will be filed against Trump in connection with his attempts to rig the 2020 election. Trump and 18 other defendants were indicted last week on 41 counts of attempted election fraud and other crimes, and they were charged with the same offenses along with Trump.
Read Latest News – GOP Lawmaker Says House Building 'Airtight' Case Against Joe Biden
Trump will undergo standard processing procedures on Thursday, including fingerprinting, weighing, and taking his mugshot.
Trump has attempted to avoid having his picture taken, but county jail authorities have warned that he will be treated the same as other criminal detainees.
Also, Read- Nikki Haley Lashes Vivek Ramaswamy Over Call to Cut Israel Aid
According to court documents, Trump is anticipated to be released immediately upon his arrest but must adhere to tight guidelines against the intimidation of witnesses.
Check Out Other Headlines – Tucker Carlson and Donald Trump reunite to try to upstage Fox News.
On other occasions, Trump has reorganized his legal team without hesitation. In June, he fired two top legal counsel defending him in the criminal prosecution for the alleged improper handling of classified documents.

Subscribe to Email Updates :