In this Heinz Field parking guide, we have covered information related to all official and unofficial parking lots, tailgating rules, and more.
So, without any further ado, let's get started –
Heinz Field Parking Guide – Tips, Maps, and Deals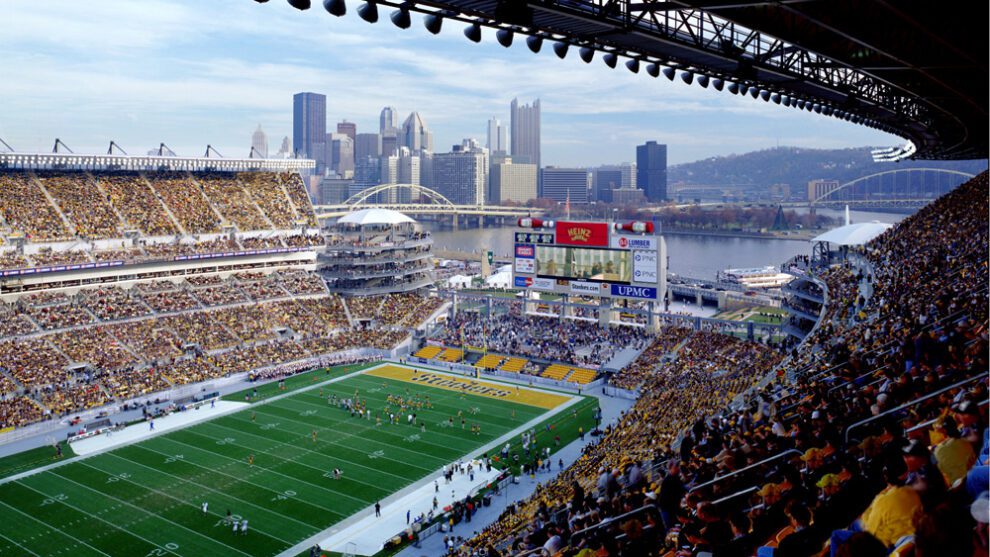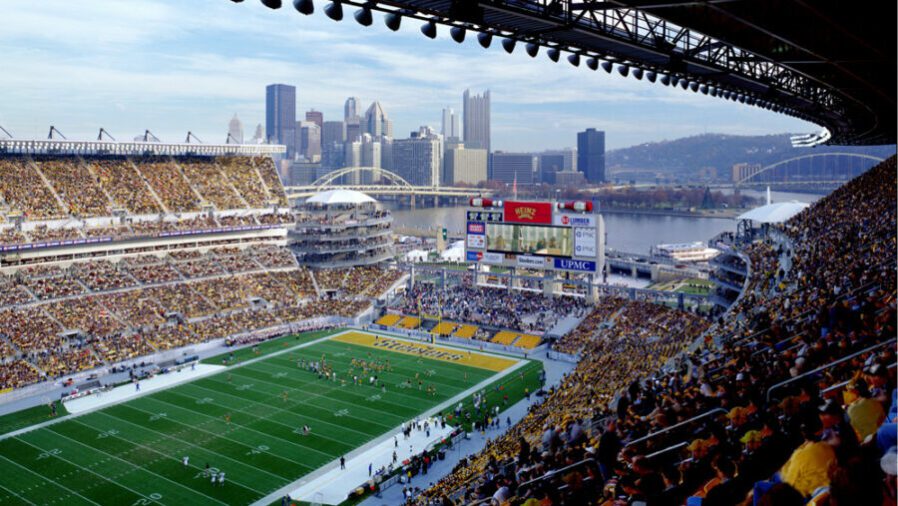 Heinz Field Stadium, located at Pitsburg in Pennsylvania, was renamed Acrisure stadium. It's the official home ground of the Pittsburgh Steelers and the Pittsburgh Panthers, the official football team of the University of Pittsburg.
The stadium can hold 68,400 seats, which might appear less during the big matches or grand concerts. The stadium authority has constructed the parking lot around a vast area, and its north shore view enhances the beauty.
Finding a parking spot during big event days can be a hectic task but not anymore. This Heinz Field parking guide will help you find the right parking space for you very easily.
Also Read – Gillette Stadium Parking Guide
Heinz Field Official Parking Options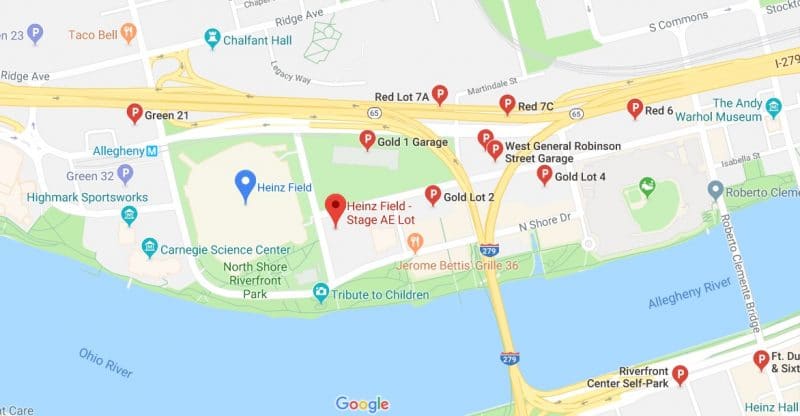 Official Heinz Field Parking Lots Parking Cost
Blue 10 – $50

Red 6 – $41

Green 23 – $55

Red Clark – $46
New Champion Parking Area
The New Champing Parking Area is located at West General Robinson Street. This parking area is recommended for visitors coming from Tony Dorsett Drive.
The charges for the new Champion Parking area depend on the games. Check out the fare chart –
Regular Season Game – $40

Postseason Game – $45
Alco Parking Area
Alco Parking is another parking lot where you can park your vehicle at a very affordable rate. The parking rate starts from $35.
As the parking lot capacity comes under scarcity, it is highly advisable to pre-book it.
Also Read – Madison Square Garden Parking Guide
Parking Options Near Heinz Field
If the official parking spaces are filled, you can opt for the nearby parking options at Heinz Field. Some of the nearby parking lots are –
625 Stanwix St Parking
Address – between Penn Ave and Fort Duquesne Road. 

Price- $24 

Distance- 0.6 Miles
546 Penn Ave Parking
Address – left side of Penn avenue.

Price- $121 ( per day) 

Distance- 0.6 miles 
403 Grant St Parking 
Address- left side of Forbes avenue.

Price- $36

Distance- 1 mile 
Heinz Field Handicap Parking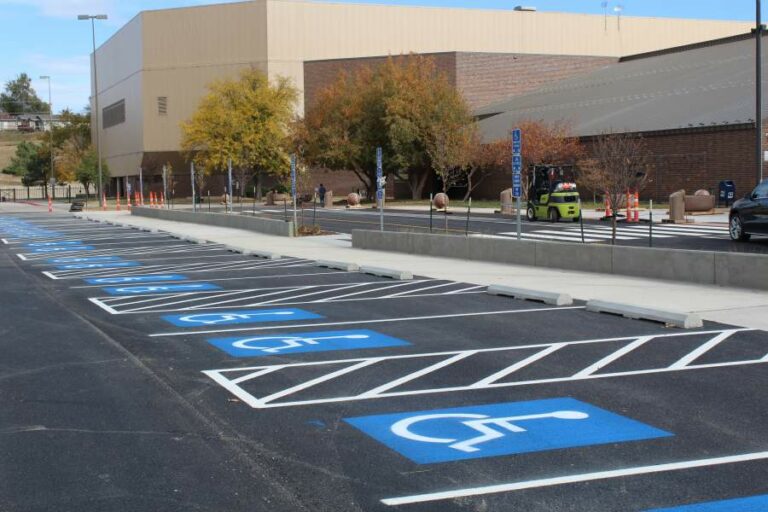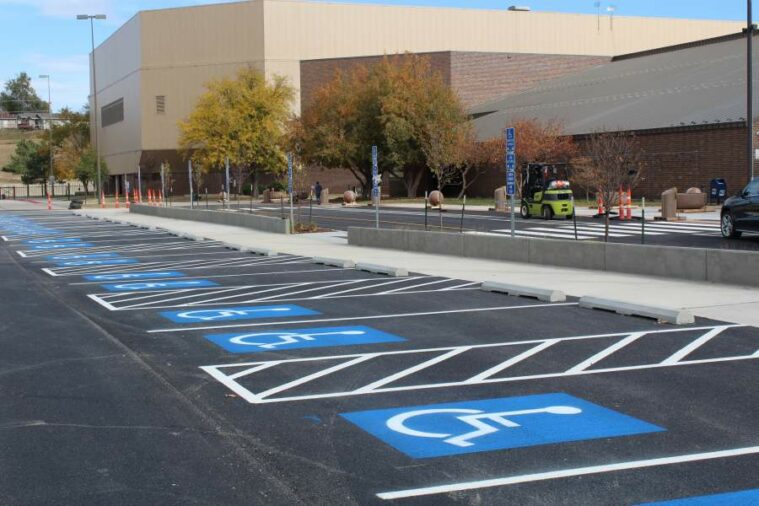 For disabled people, the authority has made a separate parking lot. However, you need to show proper credentials and a handicapped permit to enter this parking lot. The rule serves the lot on a first-come, first-served basis.
Also Read – Parking Guide for Adams County Fairgrounds
Public Transit to Heinz Field
Bus service
You can opt for the Port Authority bus service shuttle service to reach Heinz Field stadium. You can find more information about the Port Authority bus service on their official website.
You can opt for The West Busway to reach Heinz Field. You can catch the bus from Carnegie, Bell, Crafton, and Sheraton. If you are coming from Park and Ride station, this bus stop will be near you. It would be best to catch 33X west Busway – all bus stops.
The bus will drop you at the ballpark. From there, you can walk across the Clemente Bridge, and after crossing the bridge, the Heinz Field stadium will be before you.
Rail Service
Rail service is also available to reach Heinz Field stadium. You can opt for the Free Light Rail service.
Check out the service timing – 
On Weekdays between 5:06 am and 12:44 am

On Saturdays between 5:41 am and 12:48 am

On Sundays, between 5:41 am and 11:18 pm
Also Read – Hard Rock Stadium Parking Guide
Tailgating at Heinz Field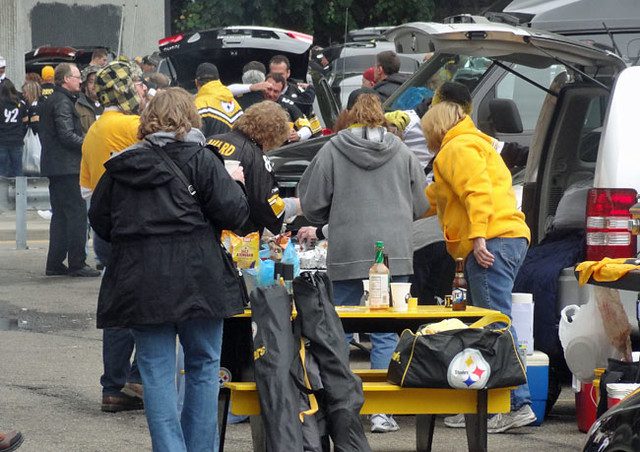 The stadium authority allows tailgating, and all tailgating activities can be started 5 hours before the game. However, keep in mind that tailgating is only allowed on the dedicated Heinz Field parking lots.
The authority has deployed a few rules, though, that need to be followed that are –
Open firing is strictly prohibited.

No one can open tents.

Fans are not allowed to have grills in the garage.

Authority does not allow Public toilets or Port-a-John.

Fans can have alcohol, but selling alcohol in parking spaces is not allowed.

Only paid lots can be used for tailgating.

Aisles are not for tailgating or other activities.
Getting to Heinz Field
There are various ways to reach the Heinz field Parking area. Let us discuss that.
You can take a bus from Macy's to the stadium, which will take almost 1 hour. There are plenty of buses available from Ease Liberty. 

From Allegheny Ave + Reedsdale, FSmit takes 7 minutes to reach Heinz field.

Duquesne Incline at Upper Station is also nearby, and it will take 18 minutes to walk.

You can reach Heinz Field from Monongahela Incline at Lower Station within 18 minutes. 

You can also choose the riverboat shuttles to reach the stadium.
FAQs
How much is the parking at Heinz Field? 
The parking charges start from $ 0.5 to $4 per hour, depending on the matches and location but can cost up to $185 a day.
Where is the best parking for Heinz Field?
There are many parking options available near the Heinz field stadium, and you can choose available parking near the stadium.
Where do you park for Heinz Field in Pittsburgh?
You can park your vehicles in the parking lot of the stadium. However, there are several parking spots near the stadium. You can park there too.
Do you have to pay to park at Heinz Field? 
Yes, you have to pay for parking at the stadium parking area. The charges start from $0.5 per hour but can go up to $185 a day, depending on the time and location.

Subscribe to Email Updates :