This Auburn travel safety guide answers all safety-related questions, including how safe is Auburn for travel, the safest and most dangerous places, and more.
So, without any further ado, let's get started –
How safe is Auburn, Alabama?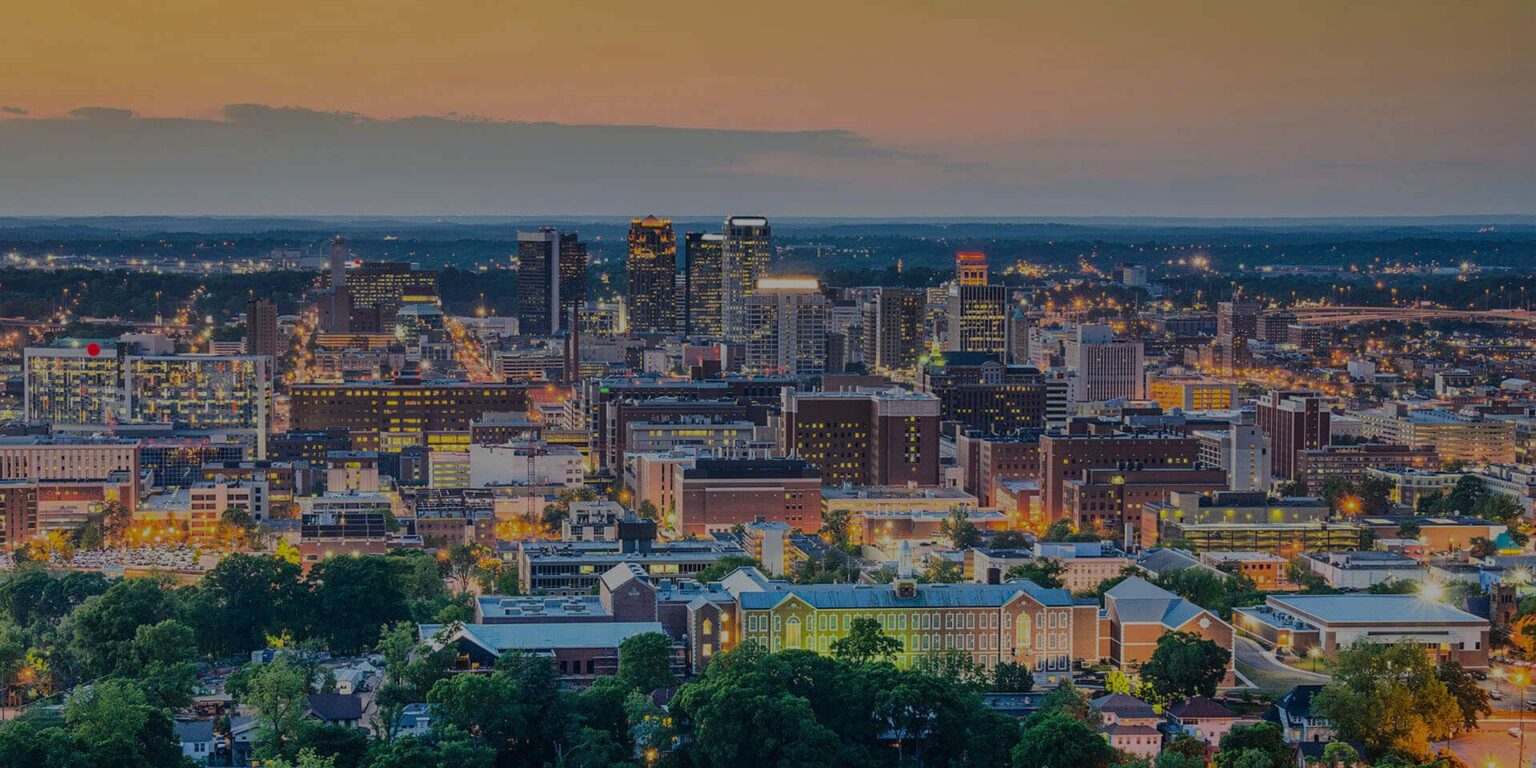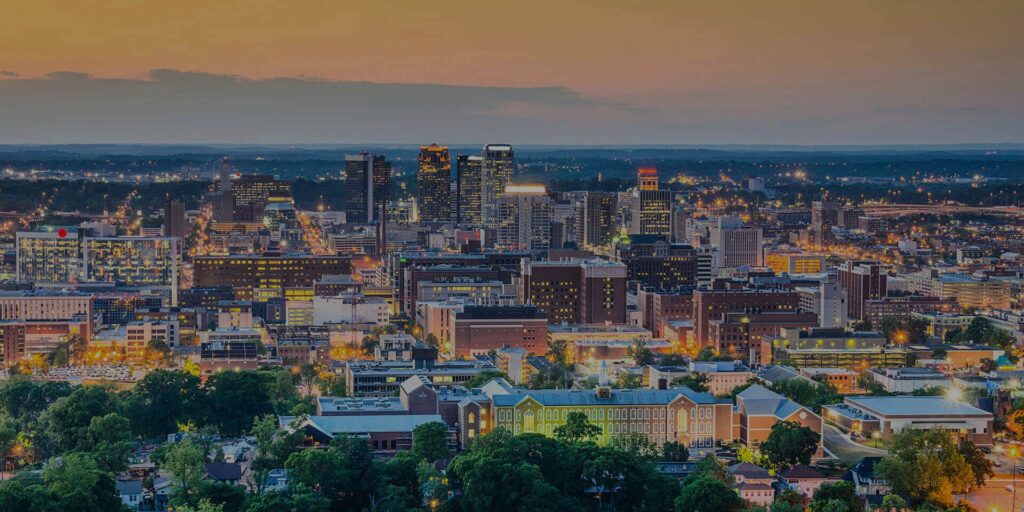 Being the largest city in eastern Alabama, with a population of 76,143, Auburn is known as "The Loveliest Village on The Plains." There are numerous things to cherish in Auburn which involve the natural beauty of the parks, preserves, and golf courses.
Auburn is a historic college town and is the home of Auburn University. It is the fastest-growing metropolitan area in Alabama and the 19th fastest-growing metro area in the US since 1990.
There are various great museums and cultural attractions. This small town has trendy cafes, craft beer, wine trails, and stunning outdoor gems. Whether it is a stopover for lunch on your way up to Lake Tahoe or a weekend trip from the big city, you would love to explore Auburn.
If you are traveling to Auburn, this article would be a lifesaver. This article will teach you about safety in Auburn while traveling to the city.
Warnings & Dangers in Auburn, Alabama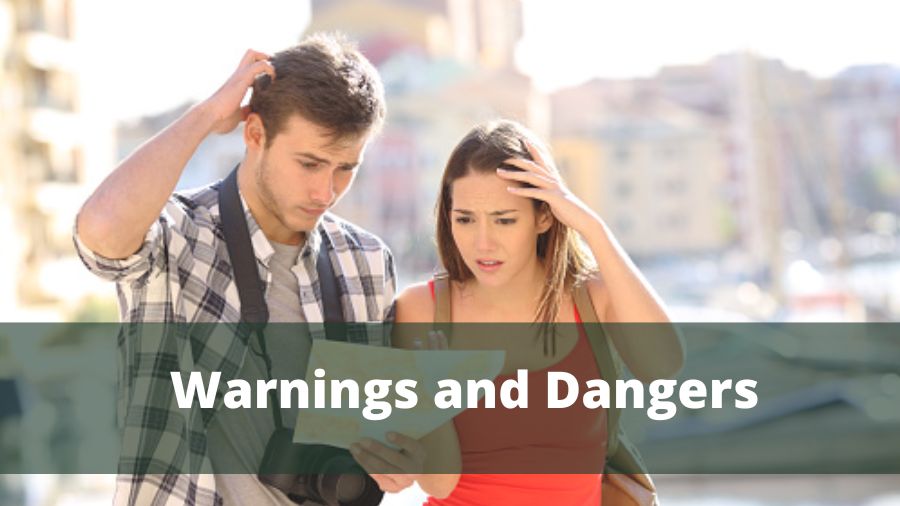 Overall Risk – Low
The city is overall safe with low risk. The city's low crime rate and friendly environment attract several tourists every year.
Transport & Taxis Risk – Low
The risk of transport is low with the low availability of public transportation. The city lacks a traditional bus system but has Tiger Transit. You can also ride in taxis or get rideshares too. However, it is best to have a car to travel around the city.
Pickpocket Risk – Low
The city has extremely low chances of pickpocketing, with only one pickpocketing reported in 2021. But the risk is more on event days. So you should be extra careful with your belongings. You can avoid carrying expensive items while traveling.
Natural Disasters Risk – Medium
The city experiences frequent tornadoes, so the risk of natural disasters is moderate. You must stay updated with news of tornadoes when visiting Auburn in spring-fall. A little research about the weather in the city would help you a lot. Try to know when the weather is risky, what to do when a severe storm is, and where to go if a tornado occurs.
Mugging Risk – Low
The city has a low risk of mugging as the locals are friendly with visitors. Out of 59 reported robberies last year, 51 were inside a residence, not in public places. However, your alertness and smartness would keep you extra safe.
Terrorism Risk – Low
Auburn has a low risk of Terrorism. There is no history of any serious attacks in this area. The tourist places are also extremely safe.
Scams Risk – Low
The city has a low scam risk. There are a few scams regarding fake due bills demanding payment or some campus scams about focusing on housing. But these scams mainly target residents rather than visitors. As a tourist, you have a meager scam risk in Auburn.
Women Travelers Risk – Low
Women travelers have low risk in the city. However, women should be careful about their drinks and avoid meeting someone on the internet in person. If you are following good safety manners, you will be safe.
Tap Water Risk – Low 
The city's water is safe to use and drink and is free of any external contamination, according to the 2020 Water Quality Report. So, the tap water risk is low, and you can avoid carrying bottled water while traveling.
These warnings and dangers would have you understand the city regarding various safety factors.
Safest places to visit in Auburn, Alabama
If you are visiting Auburn, you must visit these places as these are not only the safest places in the city but also hold a lot of fun.
Chewacla State Park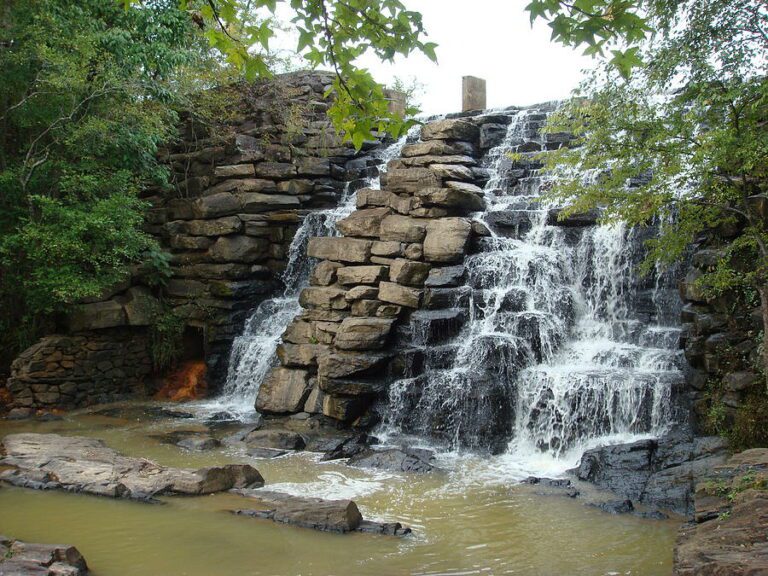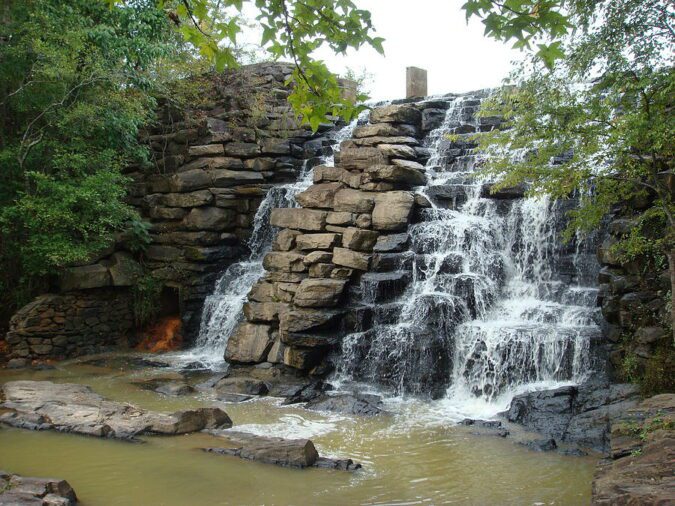 The park covers a massive 696 acres offering plenty of outdoor fun. The main attraction of the park is a 26-acre lake, ideal for swimming, fishing, and canoeing. There are also two creeks for those that want to take their fishing elsewhere.
The Chewacla State Park has several picnic spots, camping areas, and playgrounds. For visitors who love fresh air, nature, and fun activities, this stunning park would be one of the best places to visit in Auburn.
Tuskegee National Forest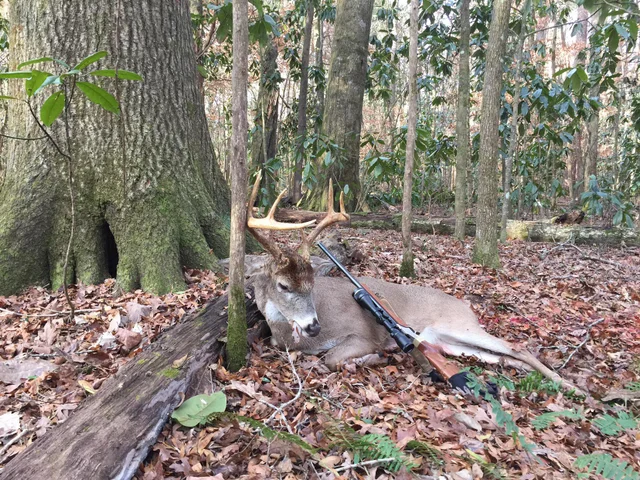 The Tuskegee National Forest can be found outside of Auburn. The forest offers an idyllic getaway for those that wish to get outside and explore some unspoiled nature. Though the forest is the smallest of its kind in the US, you can do many fun activities here.
The main attractions are four hiking trails that wind around the beautiful forest. It has mountain bike trails, a famous shooting range, fish ponds, horse riding trails, a wildlife viewing region, etc. Tuskegee National Forest has a lot to offer, and it is one of the most popular places to visit in Auburn.
Downtown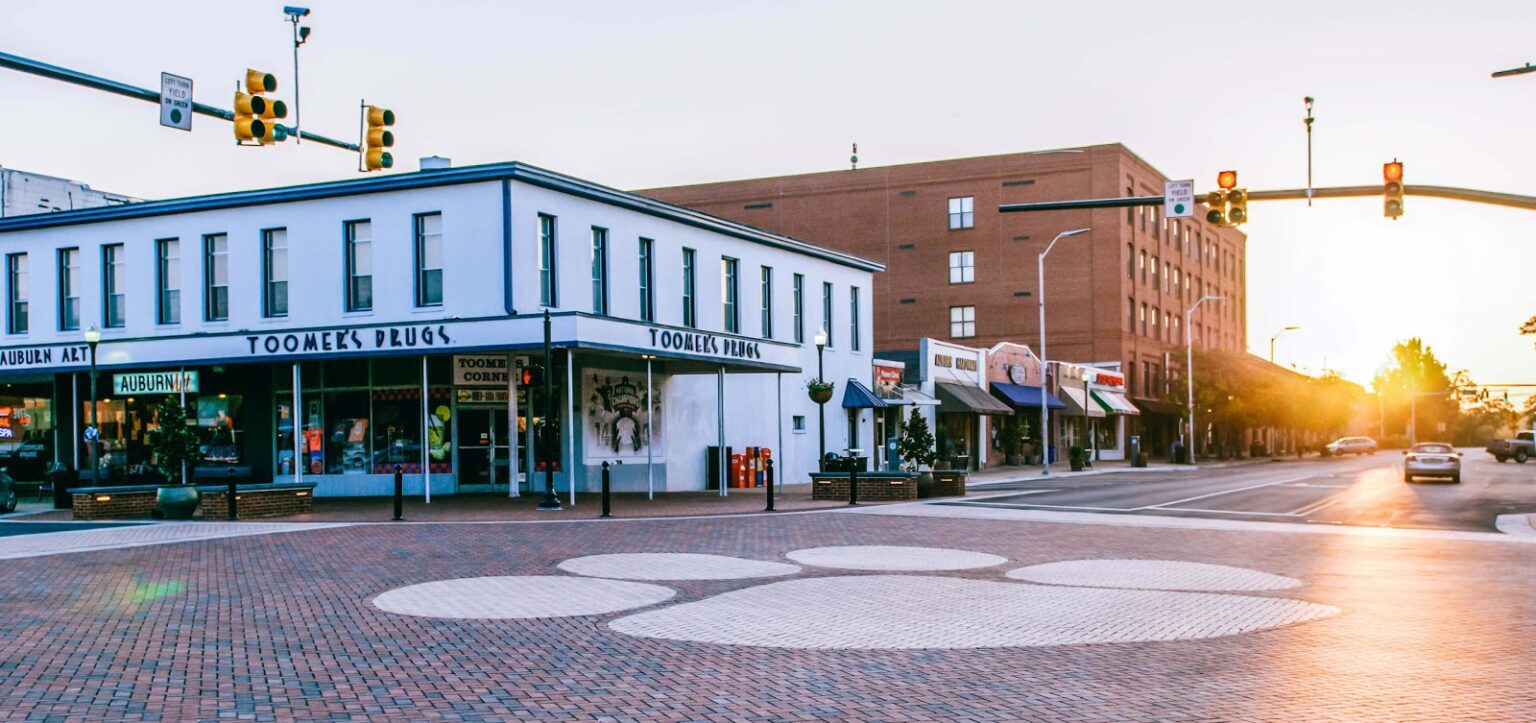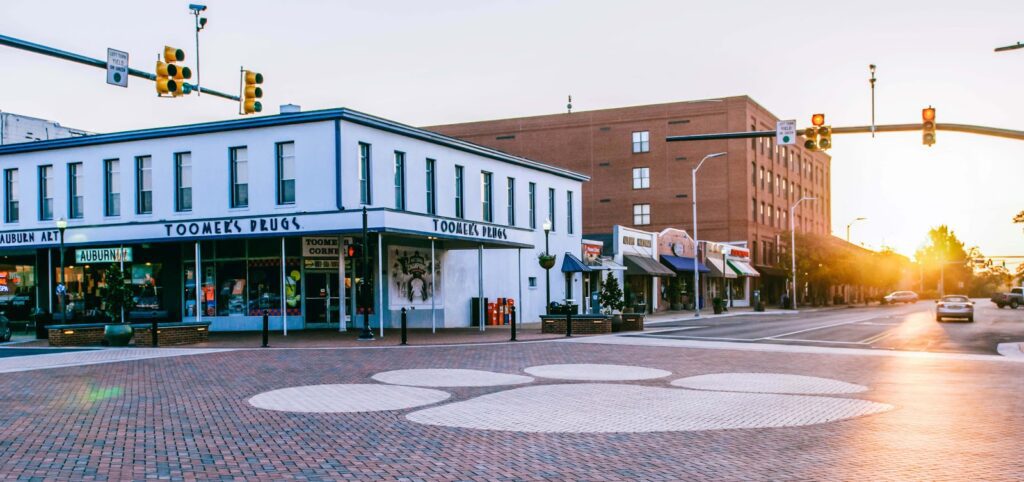 The downtown area can be your best place. This part of the city boasts many top attractions, restaurants, bars, and parks. This is the historical hub of the city. The few places you can visit downtown are Toomer's Corner, Auburn University, and several fantastic restaurants and bars.
Jule Collins Smith Museum of Fine Art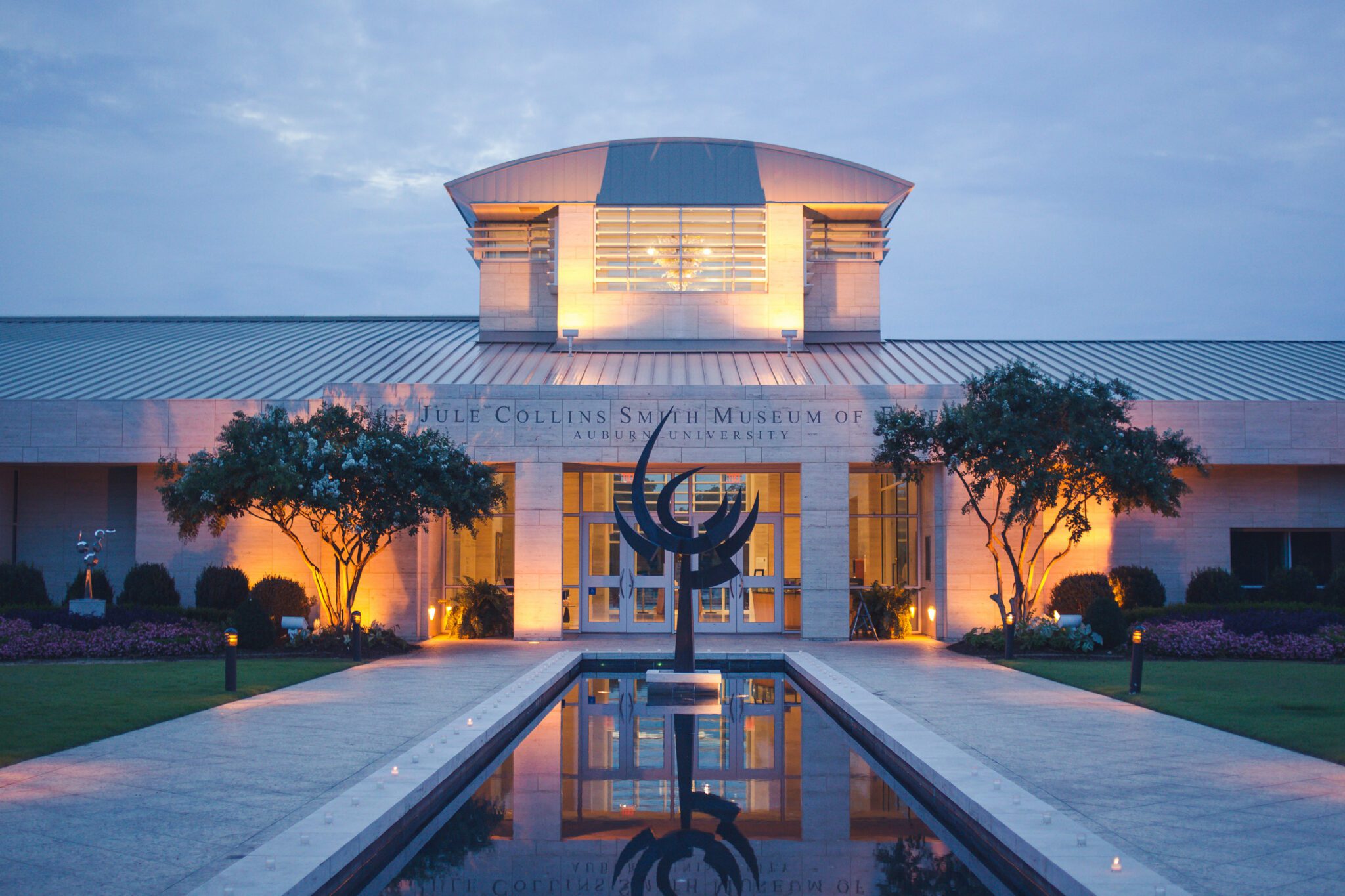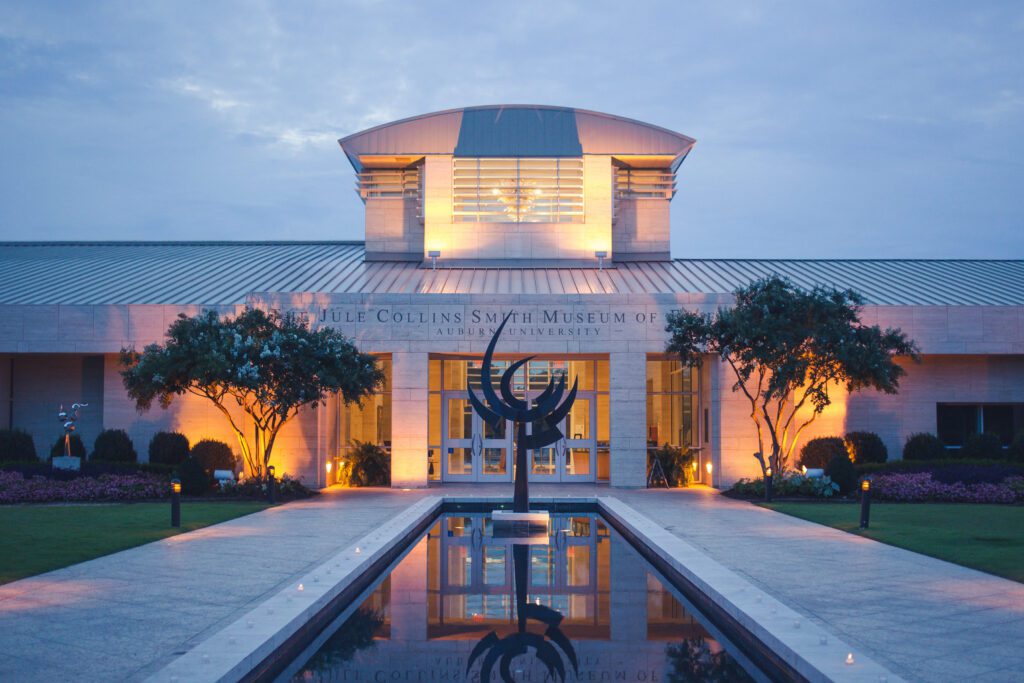 Founded in 1948, the Jule Collins Smith Museum is always the best part of the city to visit and explore. This impressive museum is one of the city's absolute treasures featuring a wide range of valuable art. You can find over 2000 pieces of art here, from traditional to contemporary.
Kiesel Park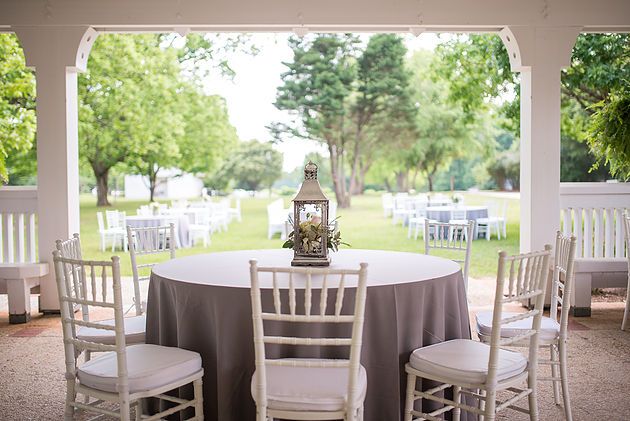 Kiesel Park is one of the city's finest outdoor spaces. This park has great walking trails, creeks, and big open fields. The large dog enclosure allows your furry friend to run freely while you explore the rest of the park. This place is loved for its view of the sunset and is one of the absolute best Auburn attractions. These are some of the safest and best tourist destinations in the city.
Places to avoid in Auburn, Alabama
Though most parts of the city are safe, there are some places that you should avoid visiting. According to crime data, northeast and southwest Auburn have the highest crime rates. Therefore, you can avoid traveling to these regions in the city.
Safety tips for traveling in Auburn, Alabama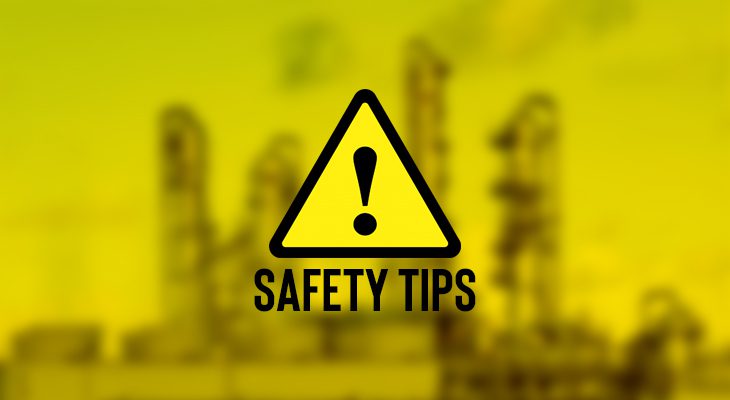 Following the safety tips would not only keep you safe while traveling but also enhance your overall traveling experience.
Below, we have covered the best safety tips to follow in Auburn –
Be watchful of wild animals – 

If you drive in Auburn, watching wild animals on the road would help prevent accidents. Several deers are known to wander around the road. They can quickly move in front of your vehicle, causing an accident. If you see them near the road, slow down your vehicle.

Carey bug spray

 – You may love the place, but you will cry because of mosquitoes. They are plenty and may ruin your trip. So, you are recommended to carry your mosquito repellent.

Check the weather

 – Keep your ear intact towards government warnings regarding tornadoes, as that may cause you more trouble than anything else. Check the weather regularly and avoid traveling in spring-fall.

Download Emergency Management App – 

You can download the Lee County Emergency Management app to be informed of any developing weather. You can always find a public tornado shelter too.

Planning on Sunday – 

Many businesses close down on Sundays in Alabama and have very limited hours. You can plan for outdoor activities on Sunday and do your shopping and binge eating on other days.

Carry extra water

 – The city has a humid environment that can suffocate you in summer. Sweat pours down within minutes of walking. Therefore, you are required to keep a good flow of water coming in to keep yourself safe from getting sick from dehydration.
How safe is Auburn to travel alone?
Auburn is quite safe to travel alone. The city has a low risk for major factors like scams, mugging, robbery, etc. With general safety rules, you are safe in Auburn.
Is Auburn safe for solo females?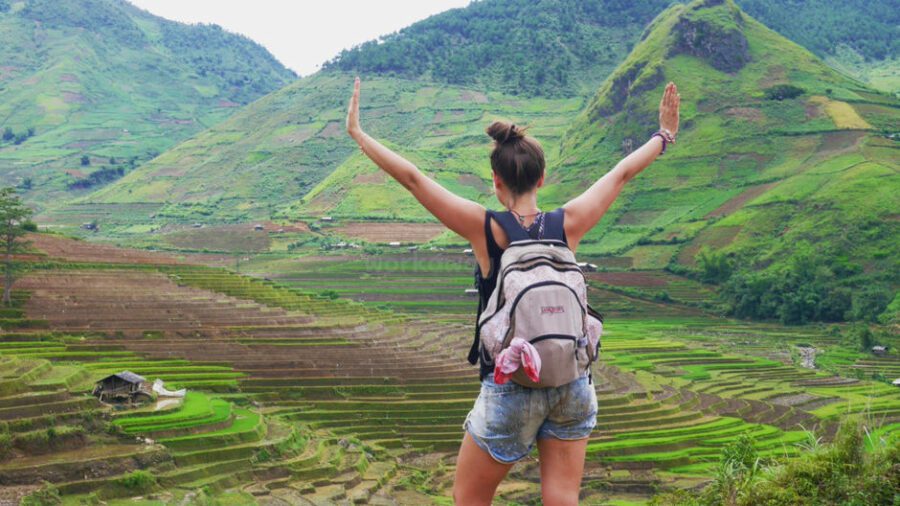 Yes, Auburn is extremely safe for solo female travelers. Women are treated as royalty here, and the crime rate against women is nearly negligible. With few precautions, women are highly safe in the city.
How safe is Auburn, Alabama?
Auburn is ranked as one of the safest cities in Alabama due to its extremely low violent and property crimes. Both are lower than national and state averages.
You have a low chance of becoming a victim in the city.  Overall, the village town is safe to visit, and you can travel the city alone or in a group without fearing getting trapped in something horrible. However, you must follow safety rules and take general precautions, especially keeping an eye on the weather reports.
Safety guides for other cities in Alabama –
Hopefully, our guide on how safe is Auburn for travel has helped you decide whether you should visit the city or not.
FAQs About Travel Auburn
Is the area around Auburn University safe?
The area around Auburn University has moderate risk. In 2019, the University recorded 95 crime incidents involving students on public property in the surrounding Auburn neighborhood. That year, the number of students at the school was 30,460, and the rate was 3.12 incidents per 1,000 students. So, this number tells us the area is moderately risky.
Is it safe in Auburn, Alabama?
The chance of falling victim of either violent or property crime in Auburn is 1 in 51. Compared to Alabama, Auburn has a crime rate higher than 56% of the state's cities and towns of all sizes.
How safe is Alabama State University? 
Alabama State University recorded 40 incidents related to crime and safety in 2019 involving students at or near campus or other properties associated with the school. That works out to 9.55 incidents per 1,000 students, which is a considerable rate.
Is Auburn safe to live in? 
Yes, Auburn is safe to live in. A new study by the Home Security Advisor has found that Auburn has been named one of the safest cities to live in the United States.

Subscribe to Email Updates :