This Ketchikan travel safety guide answers all safety-related questions, including how safe is Ketchikan, the safest and most dangerous places, safety tips, and more.
So without any further ado, let's begin –
How safe is Ketchikan, Alaska?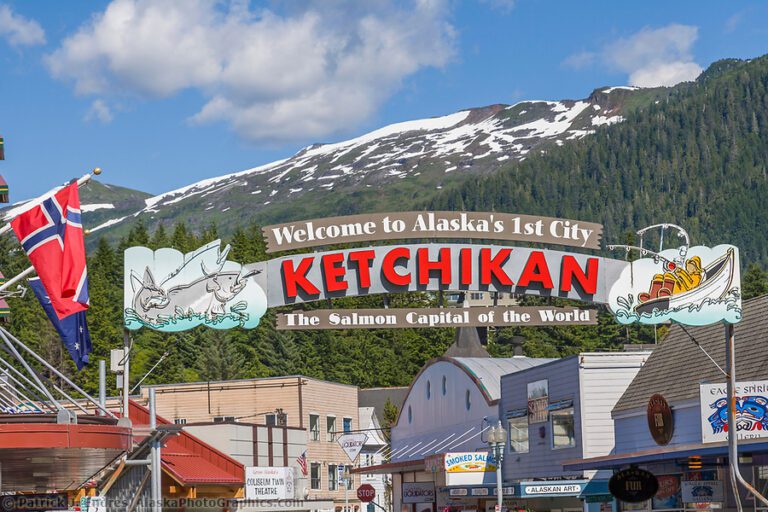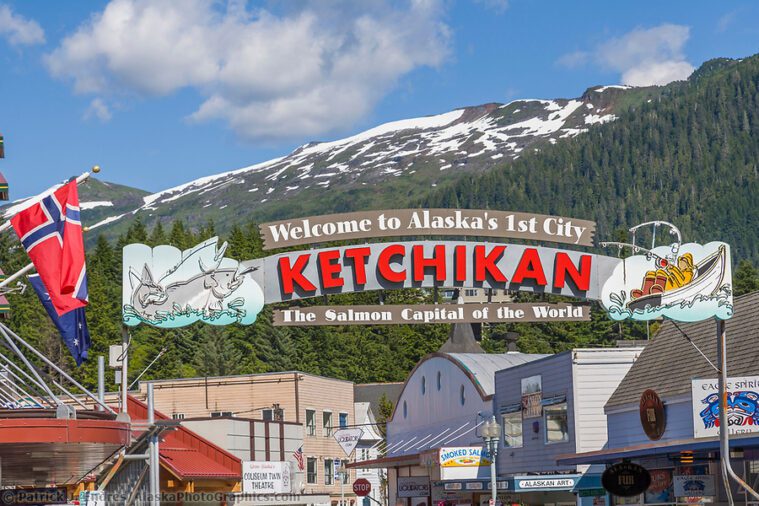 Ketchikan is a beautiful, small town in the southernmost part of Alaska, northwestern USA. With a population of over 8,000 people and a location along the southeastern coastal cruise route, the city of Ketchikan is a famous tourist destination in Alaska.
There are plenty of nice places to stay and eat and the landmarks like a small museum and a gallery to visit. It is full of fun and outdoor things to do.
Ketchikan is known as the "Salmon Capital of the World" due to its world-famous salmon fishing. The city is most popular for three things, feisty salmon, idyllic scenery, and an incredibly rich Alaska Native culture.
There is Alaska's indigenous Tlingit and Haida culture to discover, historical places to see, and some terrific restaurants to dine. It is also known for having the world's largest collection of standing totem poles.
If you consider visiting the city, this article will be a lifesaver as here we have answered all safety-related questions.
Warnings & Dangers in Ketchikan, Alaska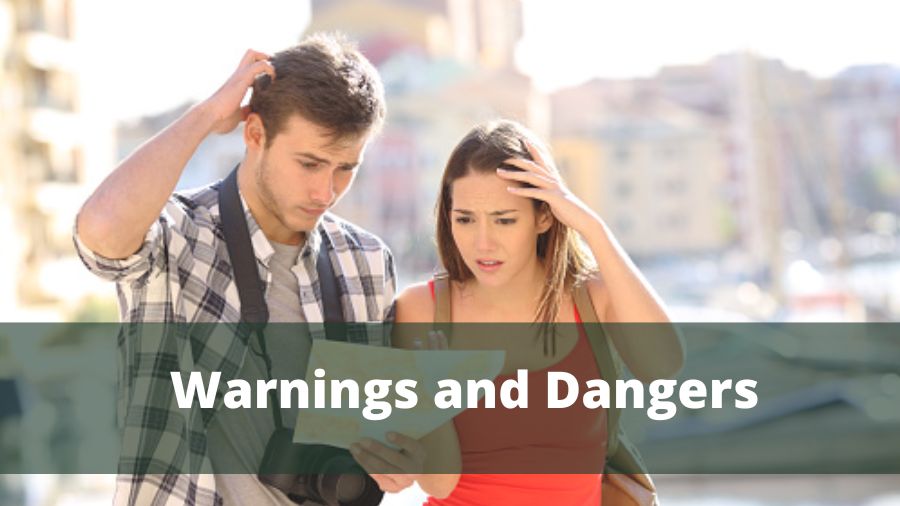 Overall Risk – Low
The overall risk in Ketchikan is low. It is relatively safe as per the crime data, and the visitors are free to explore and enjoy.
Transportation & Taxis Risk – Low
The city has low risk related to transportation. You will need to take the ferry from the airport to the city, as Ketchikan's airport is on a different island. You can find a bus system with $1 fares to various locations, including the cruise ship port. In addition, there are multiple air shuttles to take you through the southern islands of Alaska.
Pickpockets Risk – Low
The city has a low pickpocket risk. But it is a good idea not to take large sums of cash or valuables with you when traveling to tourist spots.
Natural Disasters Risk – Low
Ketchikan has a meager risk of natural disasters, but that does not mean the city does not have the potential to get hit by any disaster. There is little concern about Tsunamis and flooding.
However, these are rare. Check your area's vulnerability to such havoc and stay updated with the weather reports.
Mugging Risk – Low
Ketchikan has a low mugging risk, with only two robberies in 2020. However, being aware of your surroundings and avoiding showing your items in public places is a good way to stay safe from any such crime.
Terrorism Risk – Low
The city has a low risk for terrorism. The city has had no terror attacks in the past.
Scams Risk – Low
Ketchikan has nearly negligible scams related cases. Even though there are some scam-related crimes, scammers do not target visitors. But it would be best to travel with precautions.
Women Travelers Risk – Low
Women travelers have a low risk in Ketchikan. You should still follow good personal safety guidelines. Keep your belongings near you and avoid getting out at night if you are alone.
Tap Water Risk – Medium
Last but not least, Ketchikan has little danger from tap water. The water is contaminated and not healthy to drink. Therefore, it is recommended to carry bottled water.
These warnings and dangers would allow you to know the city better regarding various factors.
Safest places to visit in Ketchikan, Alaska
Misty Fjords National Monument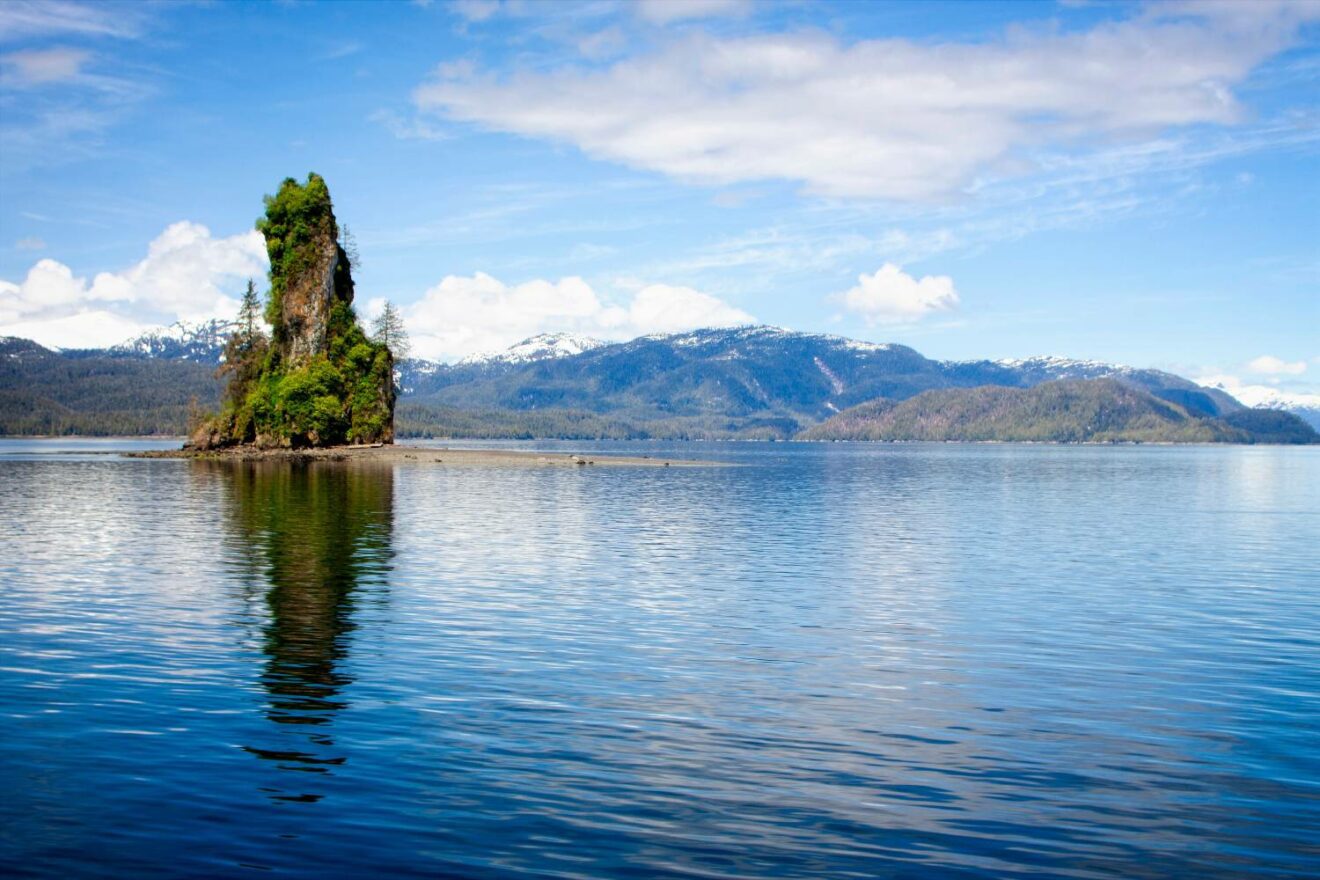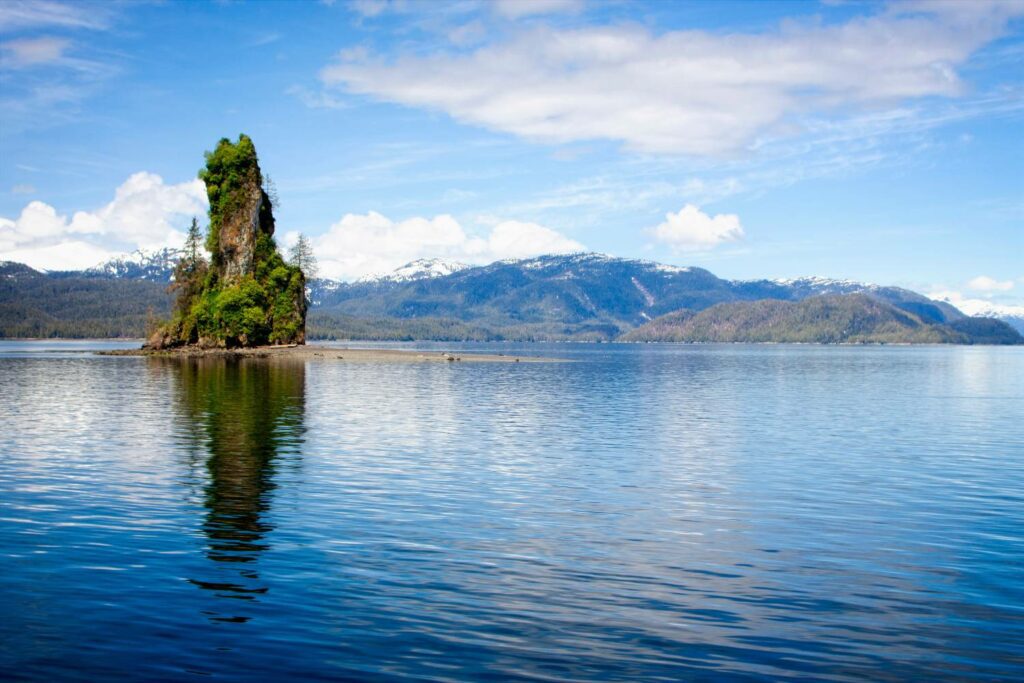 Misty Fjords National Monument is located on the southern tip of Alaska. This place is ideal for you if you have ever wished to sail the Pacific Ocean. The wilderness area covers 866,935 ha, including 38 named peaks, comprising Mount John Jay and Mount Reid. The park covers an area of roughly 500 square miles from Dixon Entrance to Yakutat.
You can take a helicopter or float plane to reach Misty Fjords. These tours generally cost $200-500 per person. Further, if you are traveling with your family, you may need to check for private, exclusive plane flights to have sight of the stunning scenery from above. The area is also home to 13 public-use cabins and four wilderness shelters. There is also a Southeast Alaska Discovery Center that provides information on the Tongass National Forest.
Rainforest Sanctuary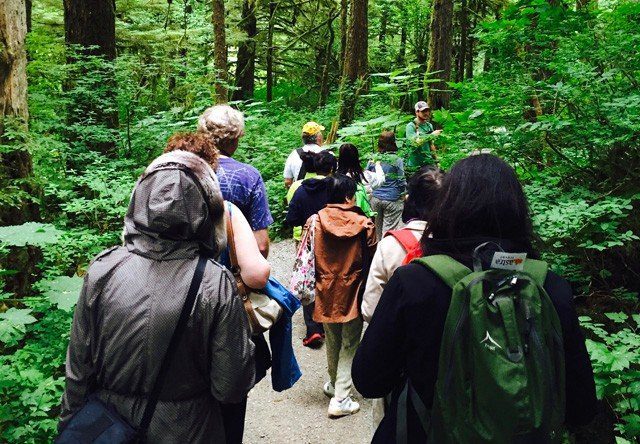 If you are a nature lover, you may like to visit the scenic nature reserve of Rainforest Sanctuary. There is hiking through the mountain forest, a great opportunity to see wildlife, including bald eagles and deer, and a totem pole park. There is also Eagle Center in Herring Cove, which you can consider your next stop. You can book a guided tour to learn about the sanctuary.
Discovery Center in Ketchikan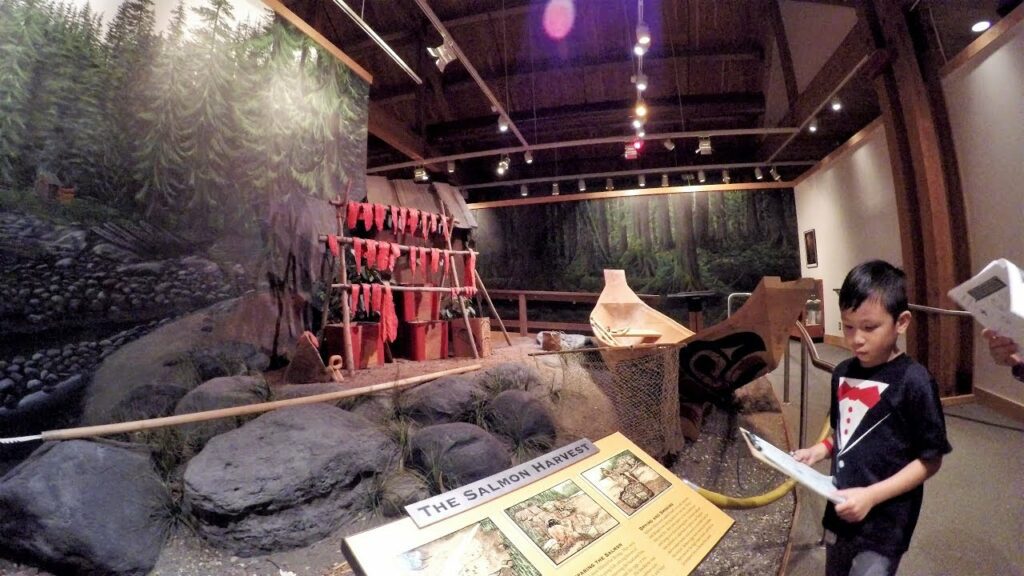 Discovery Center is a great place to visit if you are traveling with kids. It combines the city's history with informative displays on the Tongass National Forest. As a visitor, you can participate in the interactive ranger program, scavenger hunt, and screening of the forest area with musical slides. Discovery Center is an incredible place to learn about local forestry.
Totem Bight State Historical Park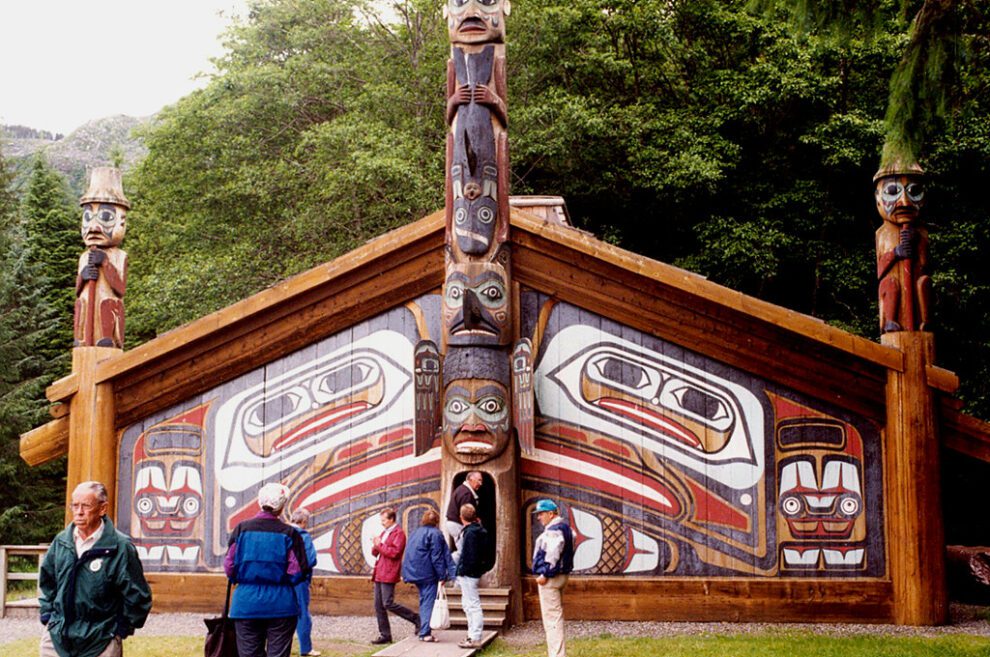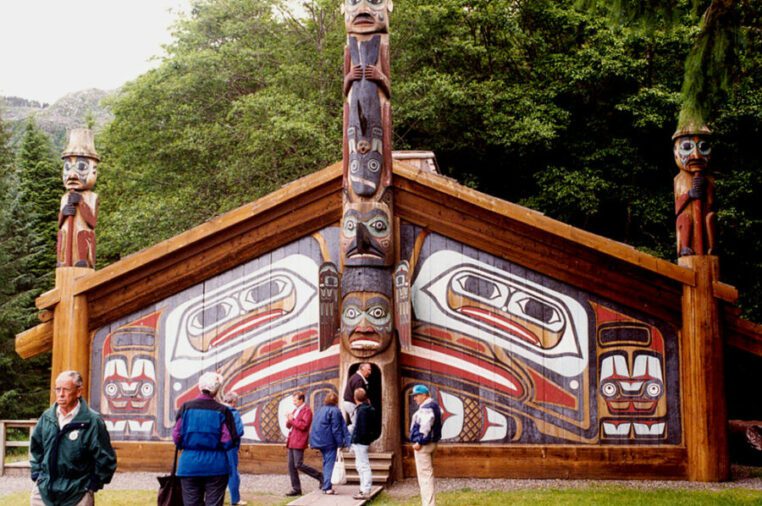 Totem Bight State Historical Park is a 33-acre state park located north of Ketchikan. During the 19th century, this area was popular for its fur trading industry and is currently a state park. This place is worth a visit for anyone interested in the history of Alaska.
It features numerous historic sites and replicas of the original totems and is open to the public. However, it is best to avoid buying totems. Once you have reached the site, you can also explore the nearby Ketchikan Historical Museum.
Tongass National Forest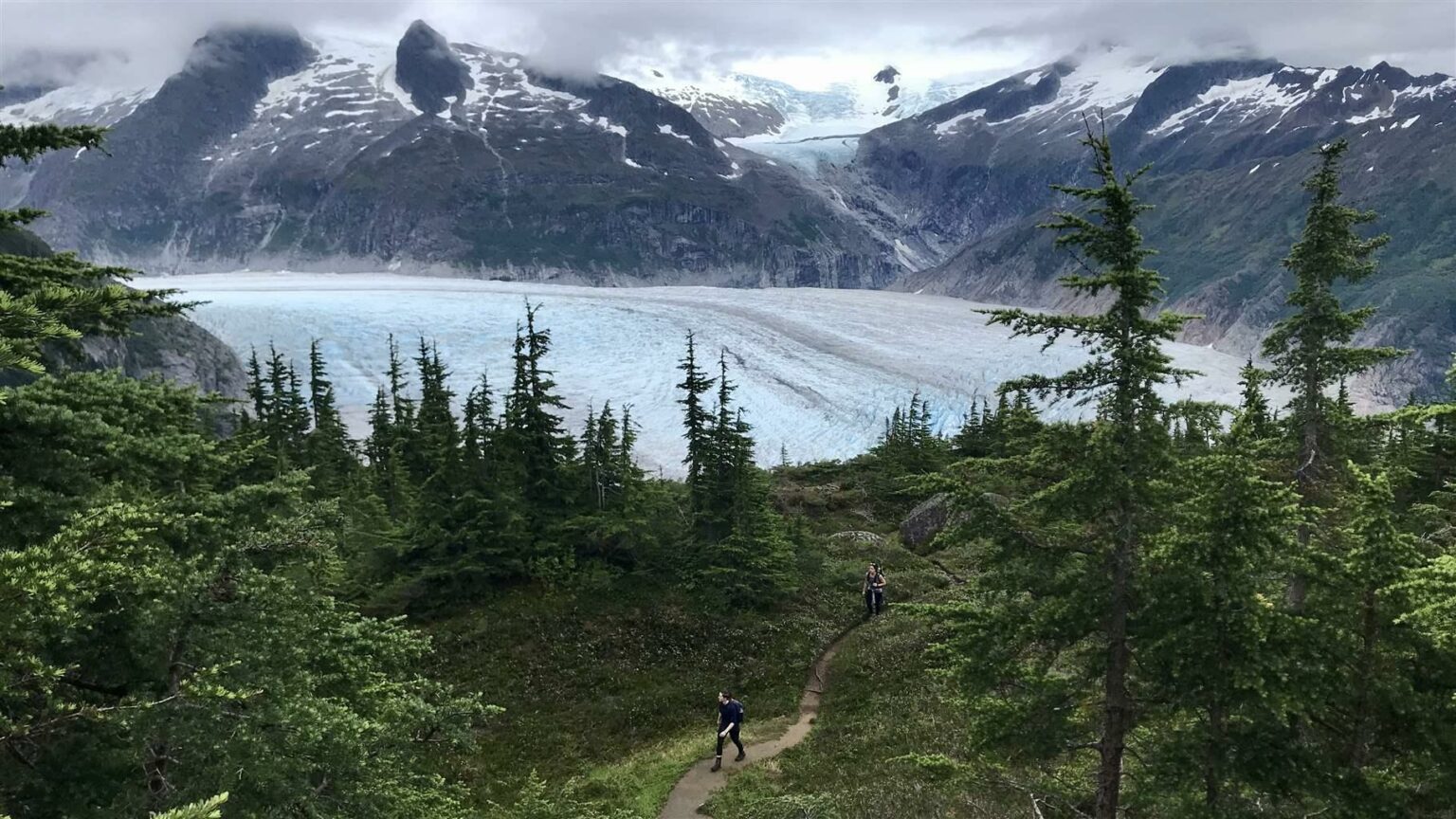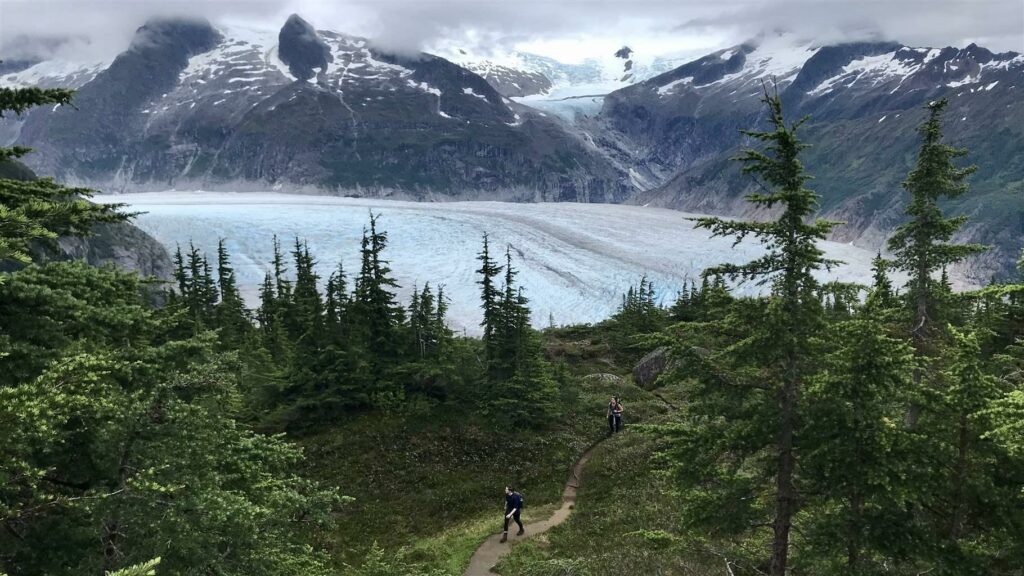 If you want to go camping with your family, you might consider visiting the Tongass National Forest. It is the largest national forest in the United States, covering 16.7 million acres, and a rare global treasure. It is bestowed with the planet's largest remaining coastal temperate rainforest, the world's largest wild salmon population, brown bears, wolves, and bald eagles. The forest's glaciers are another attraction. You can see the Mendenhall Glacier Visitor Center near Juneau.
Dolly's House Museum in Ketchikan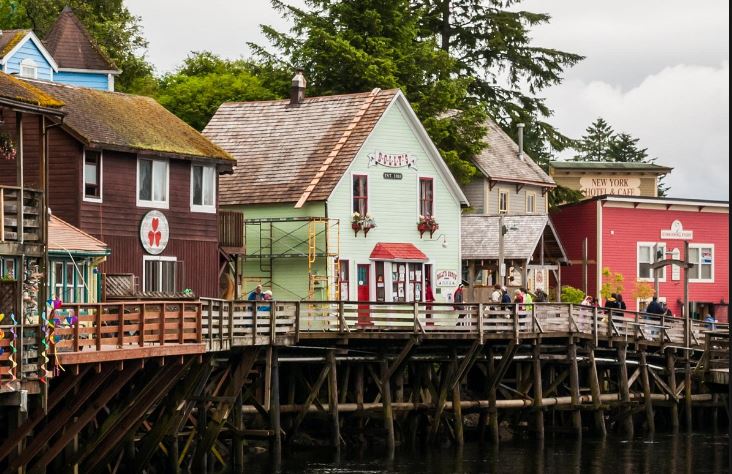 The Dolly's House Museum is found on Creek Street. During your visit, you can learn about the history of Creek Street, the history of the town, and this unique site. You will love learning about the lifestyle of the women in the area. Inside the museum, you can find a boudoir filled with antiques and photographs. You will also see an organ with sheet music and a hidden liquor cabinet. The museum is open to visitors seven days a week and offers free entry.
These are the top safest attractions in the city.
Places to avoid in Ketchikan, Alaska
As far as violent crime is concerned, there are no dangerous neighborhoods in the area. However, some areas have little danger. People in Ketchikan generally consider Northeast neighborhoods a bit dangerous, while the central part of the city is the safest.
Your chance of being a victim of crime may be as high as 1 in 3 in the northeast region or as low as 1 in 22 in the central part of the city.
Safety tips for traveling in Ketchikan, Alaska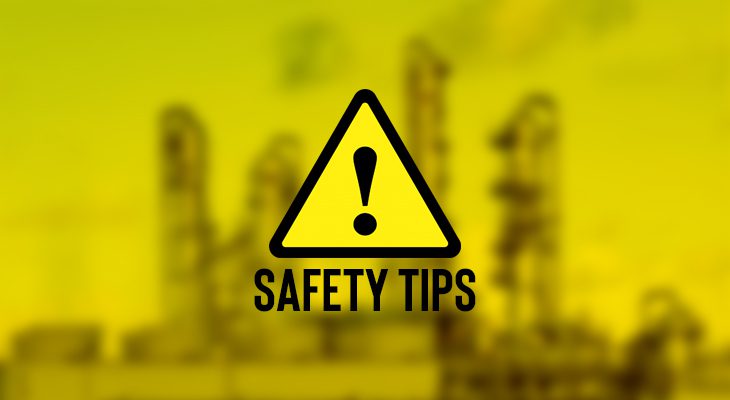 Elders are not annoying – Several of the people touring Ketchikan might be elderly, as senior citizens love cruising. This might mean "slow walkers." Please allow yourself plenty of time to cherish the visit and respect your elders and their walking speed.
Sign up for emergency alerts – It would be best to sign up for emergency alerts through Nixle.com and add Ketchikan to your notification list. You will get updates about everything from tsunami concerns to crime alerts.
Be careful of offerings – The city has experienced the Opioid Crisis. The drugs contained the deadly Fenthetanyl. You are advised not to take a pill from a person or place that is not licensed.
Take care of yourself – People visiting for the first time can get island fever. You may feel colder compared to residents and can easily catch a fever.
Carry GPS while hiking – If you are going hiking, be sure to carry a GPS with you. The trails here are not marked properly. Further, low-lying clouds and rain can make markers disappear.
Inform your family – You must inform at least one family member or friend about where you are going and when you plan to return. This would help you in case you get lost or injured.
Bring your hotspot – Before traveling, check for the national parks that offer WIFI. The National Park Service mentions the parks that have WIFI on its website. It would help you to avoid the situation of getting stranded in a dead zone during your trip. So, it is worth bringing your hotspot in such a case.
Get a license for fishing – You need Alaska's Department of Fish and Game license if you wish to go fishing or hunting. Make sure to get it before you leave for fishing.
Bring rain gear – The city gets heavy rainfall. It gets up to 160 inches of rain annually. Therefore, you should carry extra clothes if you get stuck in the rain. Further, it would help you if you carry umbrellas and parkas.
Drink Responsibly – Avoid drinking heavily and getting in a fight with a local. Always be aware of your surroundings.
How safe is Ketchikan to travel alone?
Ketchikan is safe to travel alone. The place is incredible to give you the best experience and can be explored alone with necessary safety measures and avoiding risky places.
Is Ketchikan safe for solo females?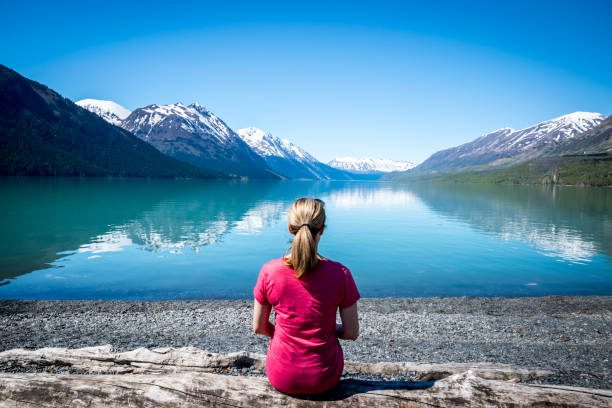 Yes, Ketchikan is safe for solo female travelers. Women can walk around safely with standard safety precautions especially listed for the city.
So, how safe is Ketchikan for Travel?
Based on FBI crime data, Ketchikan is not one of the safest communities in the US. Ketchikan has a crime rate higher than 84% of the state's cities and towns of all sizes. The chance of becoming a violent or property crime victim in Ketchikan is 1 in 29.
However, this number does not affect the inflow of tourists into the city.
The city is in the 9th percentile for safety, meaning 91% of cities are safer and 9% are more dangerous.
Overall, Ketchikan is safe to travel to. As a tourist, you are safe in the city.
Hopefully, our complete guide on how safe Ketchikan is to travel will assist you in considering this place for your next vacation.
Read safety guides for other cities in Alaska –
Frequently Asked Questions
Is Ketchikan worth visiting?
Yes. Ketchikan is a popular tourist destination known for its vibrant downtown, historical tours, and Alaska Native roots. It is also a recreation hotspot, where you can fish Tongass National Forest's shimmering fresh-water lakes, etc. With its great offerings, Ketchikan is worth visiting.
Is Ketchikan accessible by road?
No. Ketchikan is located in the heart of Alaska and is accessible only by air and sea, Alaska Marine ferries, BC Ferries & cruise ships. Since there are no roads into or out of Ketchikan, the ferry is the major form of transportation and must be booked well in advance.
Can I see the northern lights in Ketchikan?
You can see the northern lights in Ketchikan in the far south.
Can you drive from Ketchikan to Canada?
The total driving distance from Ketchikan to Vancouver, Canada, is 1683 kilometers. You cannot drive without taking the ferry, but you can get much of the way along the Alaska-Canadian Highway (ALCAN). The ALCAN connects Alaska, Canada, and the Lower 48.

Subscribe to Email Updates :