This Sitka travel safety guide answers all safety-related questions, including how safe is Sitka for travel, the safest and most dangerous places, safety tips, and more.
So, without any further ado, let's get started –
How safe is Sitka, Alaska?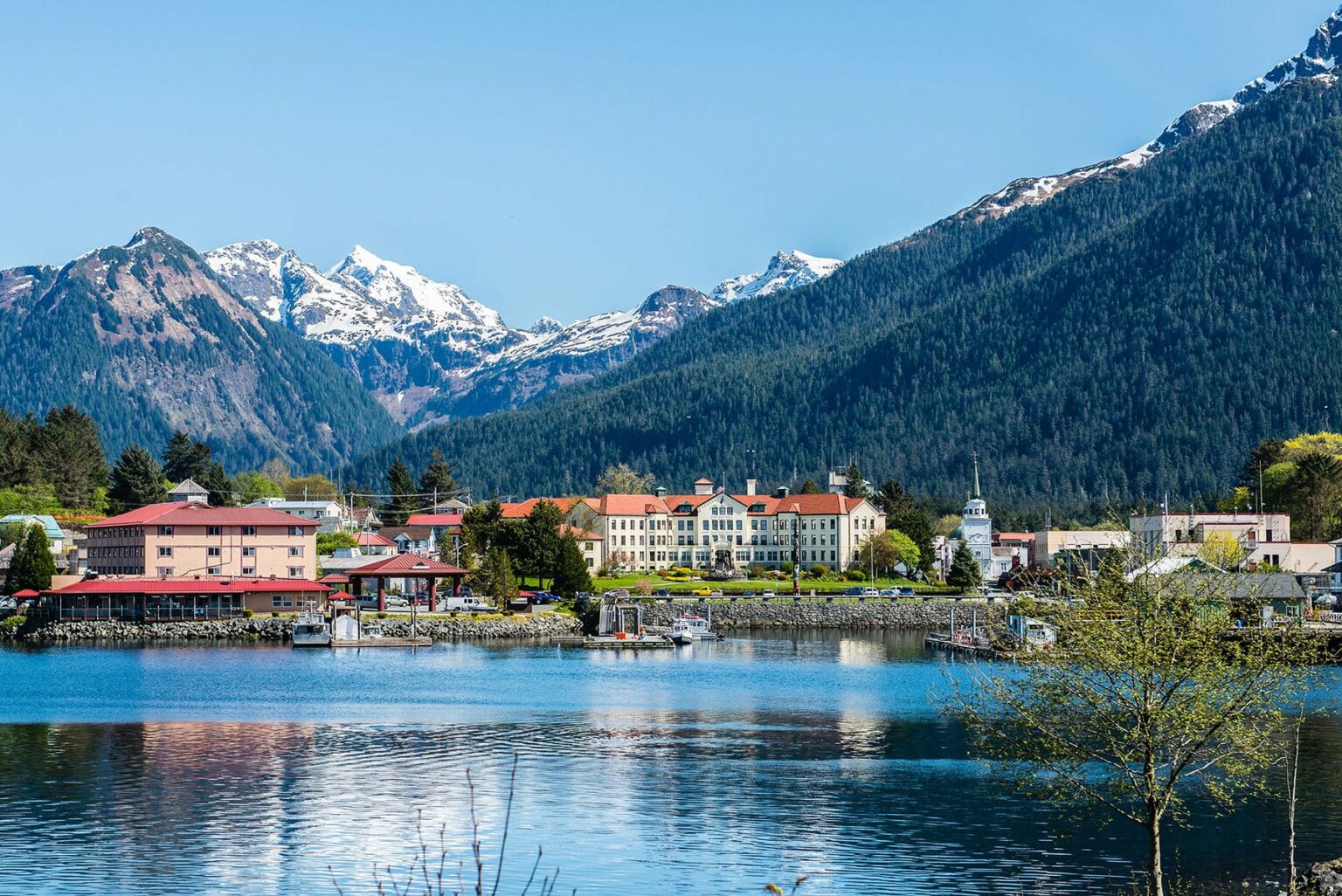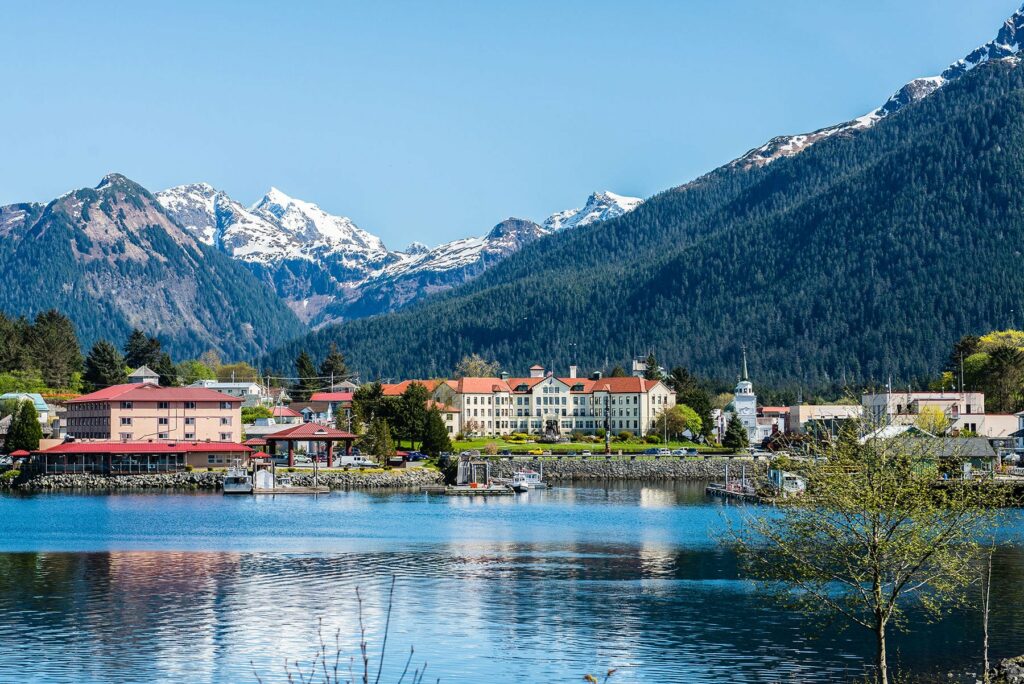 Sitka is a small city in Alaska. The entire city is spread over Baranof Island, parts of Chichagof Island, and also on some other islands. It is a very picturesque city, with cold weather. The city's population is very small and is the perfect place for anyone planning a family trip, honeymoon, or even a solo trip.
Sitka is a great place to appreciate the outdoors with fishing, hiking, and observing wildlife. Moreover, there are plenty of awesome places to visit. Twenty-two of Sitka's buildings is listed on the National Register of Historic Places. The objects there in the museums and the beautiful totems are remarkable.
If you are traveling to Sitka, this article would be a lifesaver. This article will help you understand is Sitka safe for your next tour.
Warnings & Dangers in Sitka, Alaska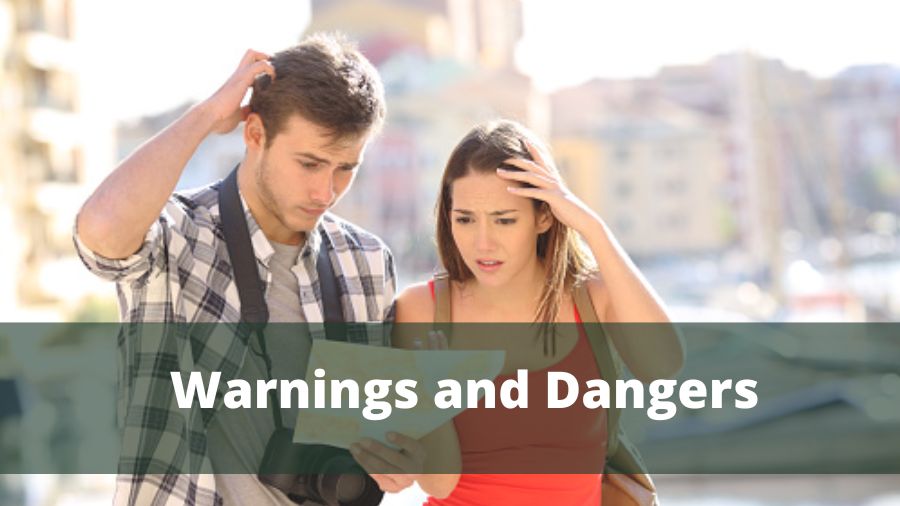 Overall Risk – Low
Sitka has a low overall risk with an extremely low crime rate. The biggest risk is preparing for the weather in Sitka, which you can learn subsequently.
Transport & Taxis Risk – Low
There is a low transportation risk in Sitka. You can travel in a water taxi, land taxi, rent a car or even bicycle. The public transportation system in the city is called "The Ride" and does have a stop at the cruise terminal.
Pickpockets Risk – Low
There is a meager pickpocket risk in the city. However, it would be best to be careful with your belongings as you may never know when your items can be picked up.
Natural Disaster Risk – Medium
The city is moderately risky regarding natural disasters. There is great danger from earthquakes and tsunamis. It will be best if you look for information on the emergency preparedness city website, so you know what to do and where to go if such a crisis occurs while you are there in the city.
Mugging Risk – Low
There is a low mugging risk in Sitka. But good safety preparation helps you escape from any such issues if they occur. So, be aware of your surroundings and the people around you.
Terrorism Risk – Low
There is hardly any terror in the city, so the risk is quite low for terrorism. However, if you feel, you can check for crime updates on the city website to keep yourself updated on any such activity near your area.
Scams Risk – Low
The city has a low risk of scam-related crimes. Though there is little risk for residents, you are safe as a tourist. Please ensure your tour guide is licensed and insured. They may ask you for a lot of money at a famous tourist place, but if something feels too costly for what you are getting, walk away.
Women Travelers Risk – Low
Women travelers are safe in Sitka alone or a group. With general precautions, you will be safe with low risk.
Tap Water Risk – Low
Although the city has a low tap water risk, the water is reported to have contaminations. While the supplied water is safe, impurities get added through supply pipes. There is a shallow danger, but please proceed cautiously, knowing that information.
These warnings and dangers would allow you to learn more about the city's safety.
Safest places to visit in Sitka, Alaska
Below, we have shared some of the best places to visit in Sitka, Alaska –
Sitka Park Totem Park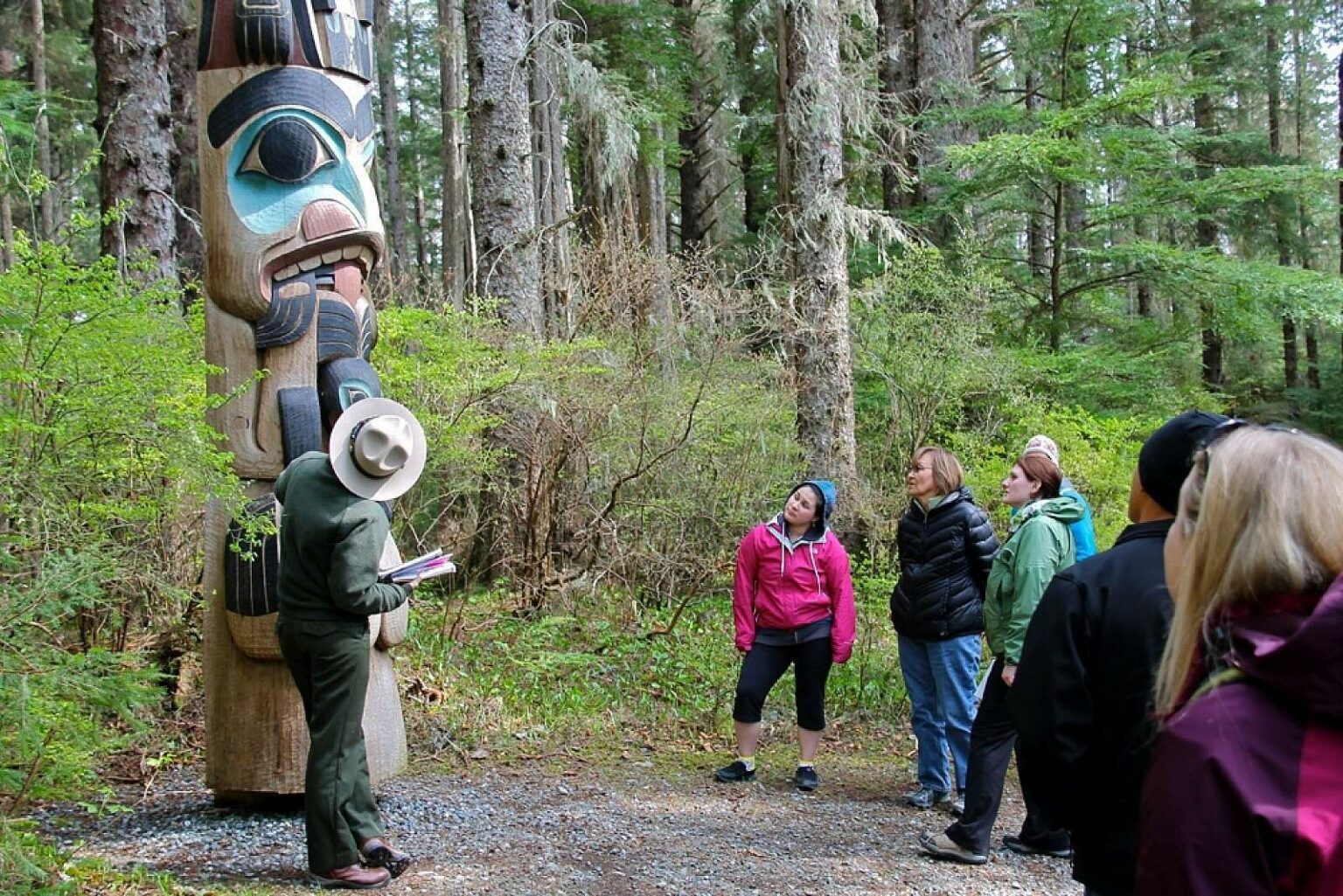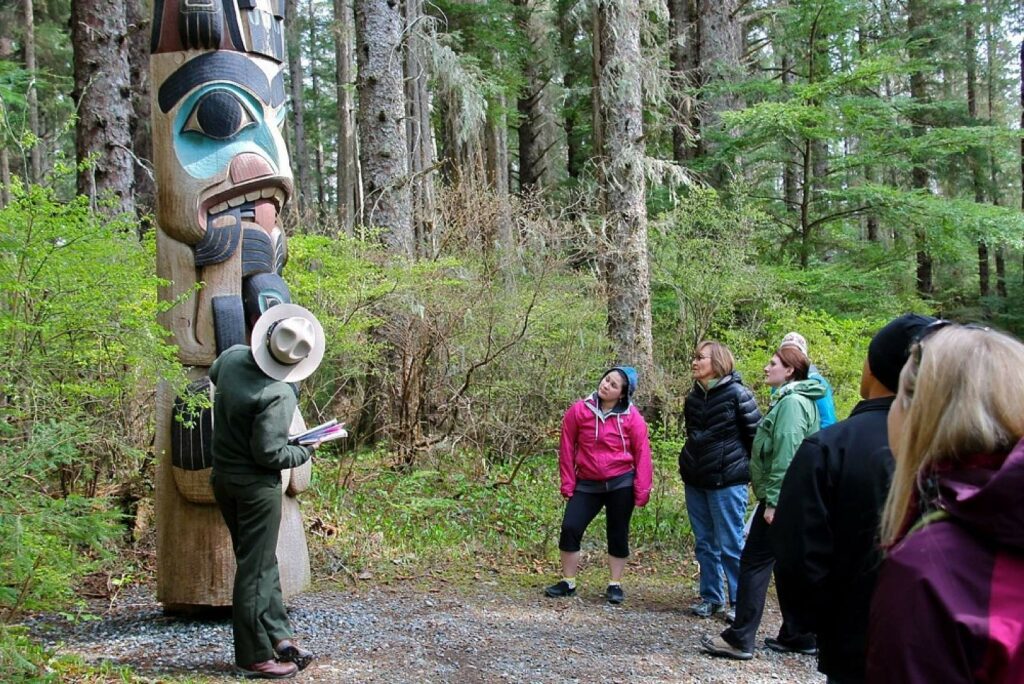 This park is an interesting place to visit if you like the combination of history with nature. You will find native totem poles from all over the State of Alaska and historical influences from the native Tlingit people and the Russian fur hunters.
Then there is the visitor center, where you will learn about the meanings and history behind the totems. If you are interested in hiking, there are plenty of hiking trails with varying difficulty levels. You may also see a glimpse of the salmon leaping up steam in the rivers, which is a wonderful sight.
Fortress of the Bear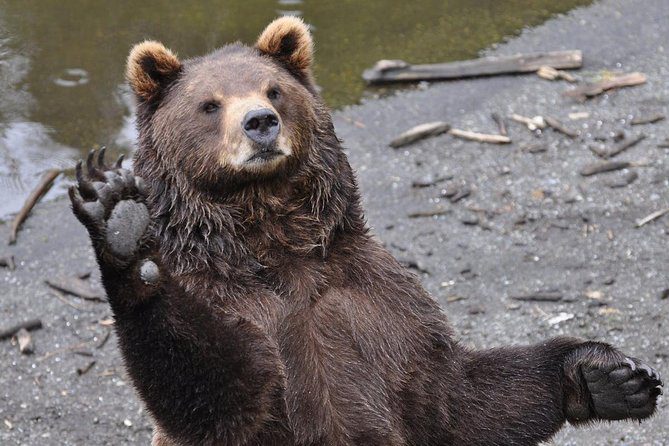 It is a rescue center providing care and protection to orphaned and rescued bears. The three-quarter-acre habitat near Tongass National Forest allows visitors to see the bears at a distance of only 25 feet.
Tour guides will assist you with bears and their behavior and personalities. This is a wonderful place to visit if you wish to observe bears safely in a learning environment.
St Michael's Cathedral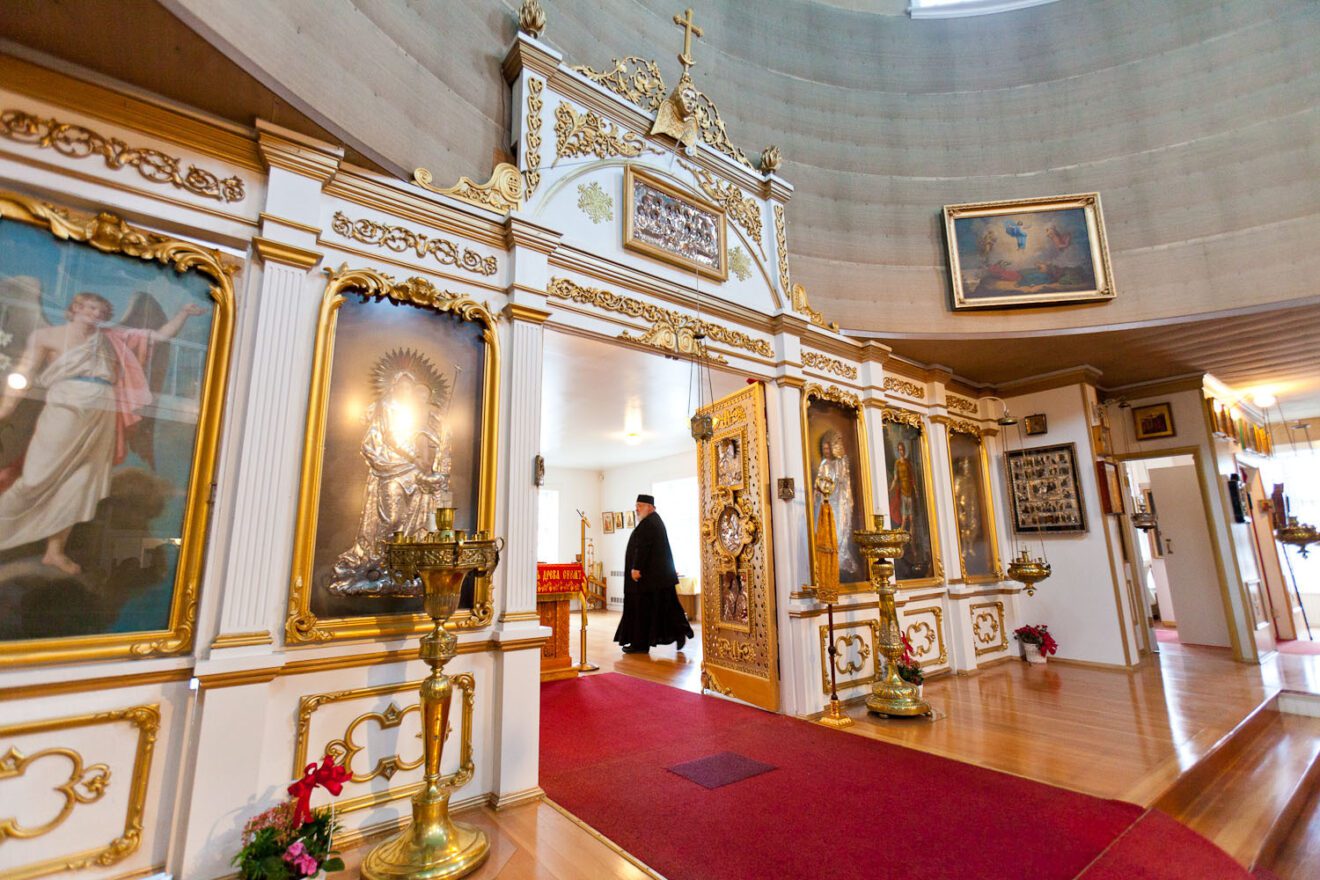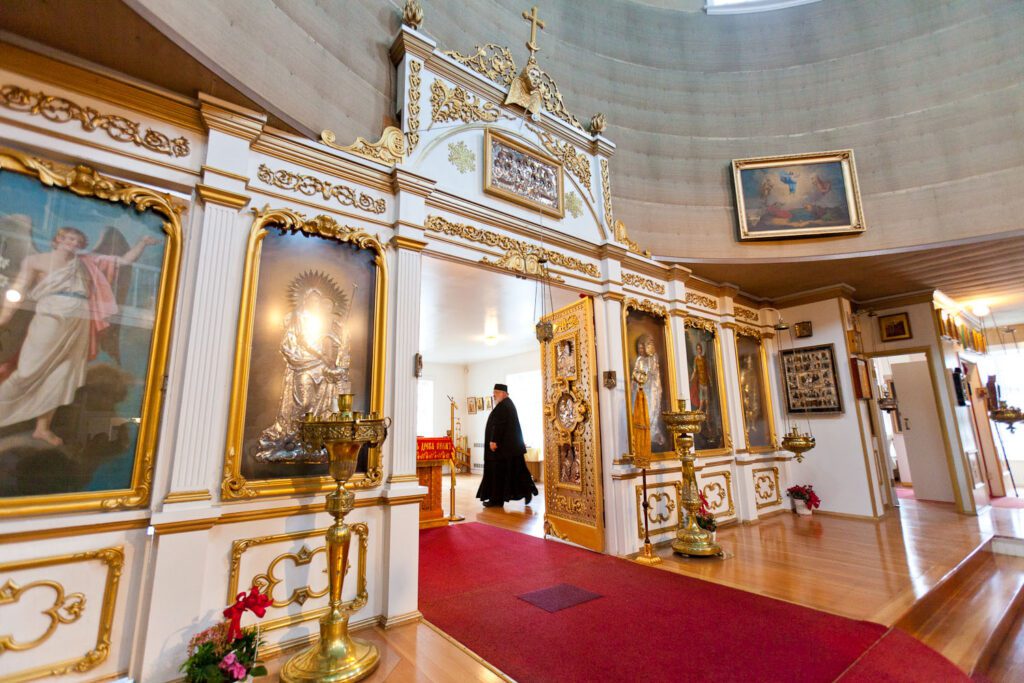 St Michael's Cathedral is a Russian Orthodox Church at Lincoln and Matsoutoff Streets in Sitka and is renowned for being the earliest Orthodox cathedral in the New World.
The entire building was lost to fire in 1966 but has been rebuilt in the exact style, with a few structural changes. You will find paintings, artifacts, and icons saved from the fire inside the cathedral. These items are displayed within the church and are of great importance from a heritage point of view. You can get an insight into the city's Russian past with plenty of interesting things to see.
Sheldon Jackson Museum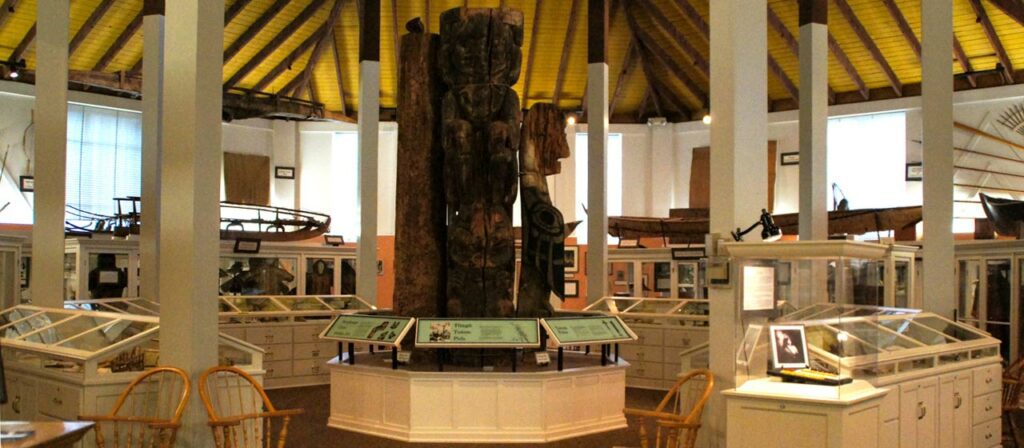 Sheldon Jackson Museum is a small museum in the old college buildings that contains a huge range of surprising historical artifacts from Alaska, including masks, baskets, totems, and traditional clothing.
Rev. Dr. Sheldon Jackson, a Presbyterian missionary who made annual journeys to Alaska, donated most of the collection in the 1890s. During this time, he collected nearly 5,000 items, and you can see many of these in the museum today. To name a few, black argillite carvings and a Tlingit dugout canoe are part of the collection of material from the Northwest Coast Indians of Alaska.
Russian Bishop's House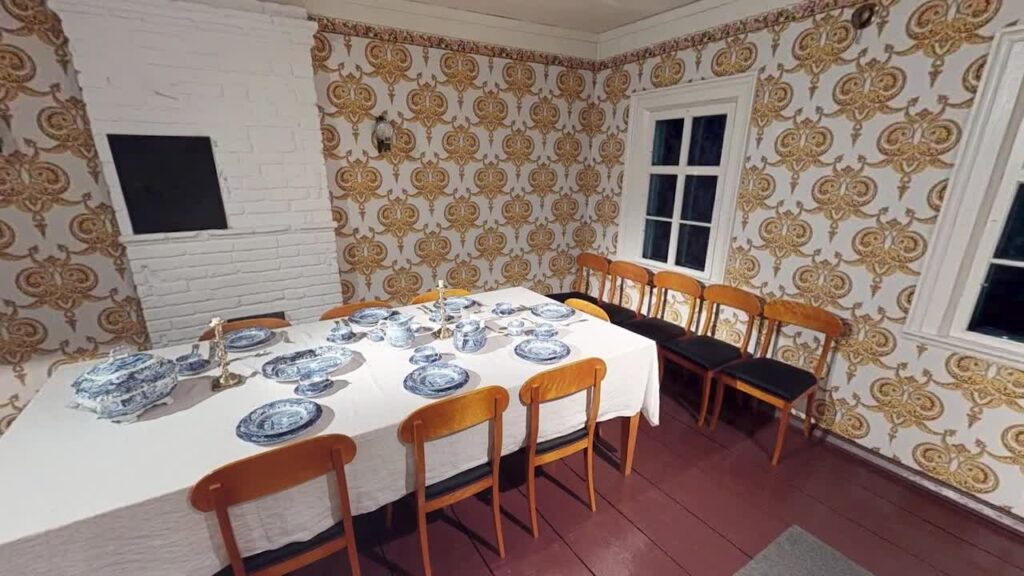 This is a great place to learn about the influence of the Russian past on Sitka and Alaska today. At the Russian Bishop's house, you will learn about the city's fascinating history as a whole. It is a place for you if you are a history lover. It is located within Sitka National Park, and for the best experience, we recommend taking a guided tour.
You will find displays dating from Russian America on the ground floor, including sea otter pelts, teapots, and a model of a Russian possession plaque. The second floor shows what the original house might have looked like. You can find the Chapel of the Annunciations, guest rooms, a dining room, and a formal reception room.
Sitka Sound Science Centre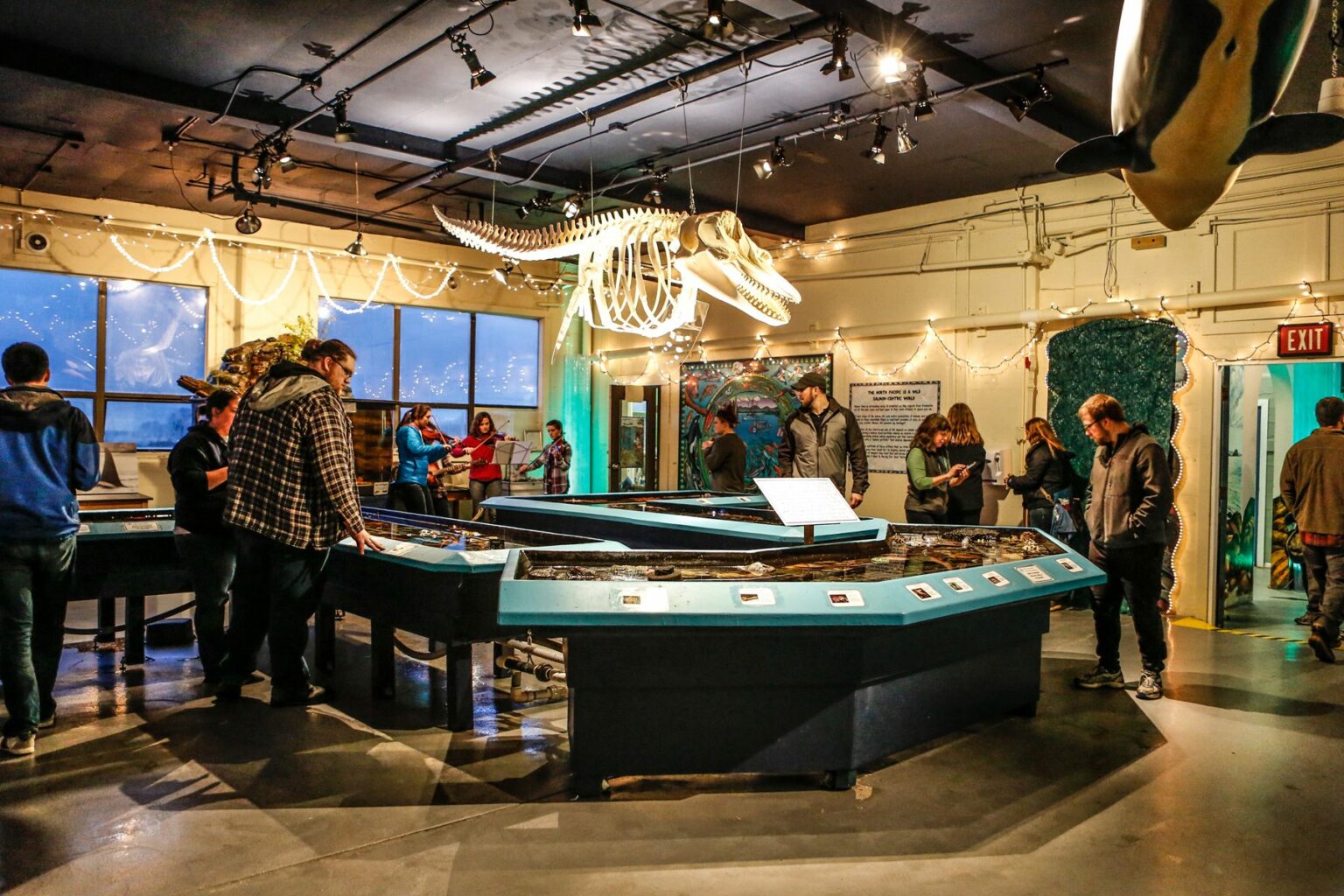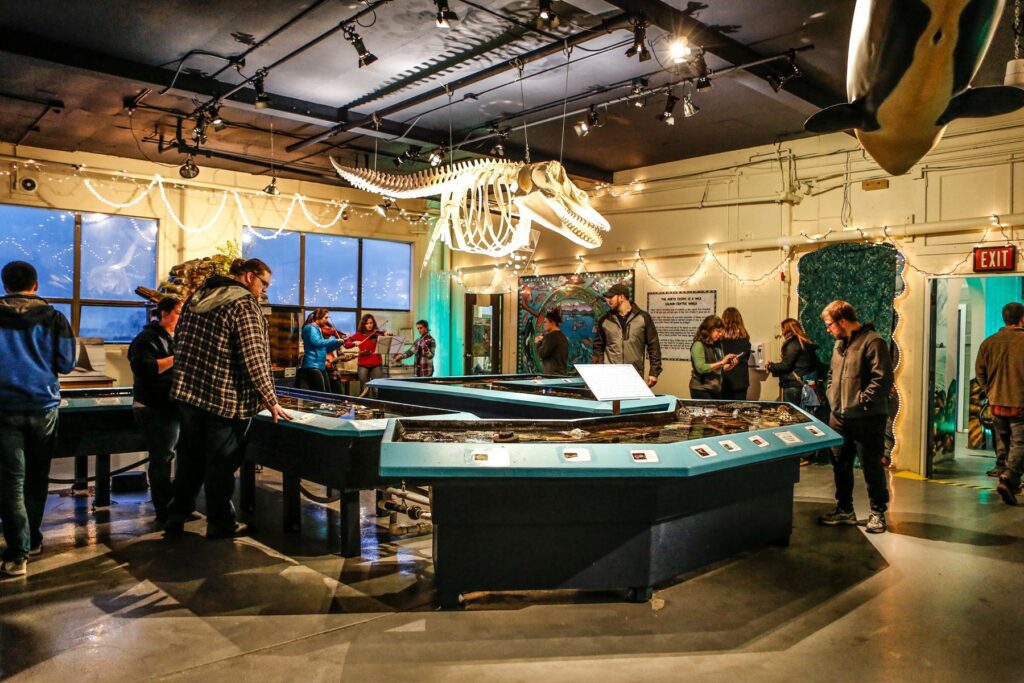 If you are curious about the native sea life and wish to learn more about research, this may be the place for you. At the Sitka Sound Science Centre, the work is devoted to the education and research of the terrestrial and aquatic ecosystems of the state.
It is found in the Sage Memorial Building on Lincoln street and contains the aquarium, hatchery, and library for tourists to explore. Here, you learn how salmon are produced in the hatchery, the relationship between commercial fishing and hatcheries, etc.
These are the few safest and most wonderful places you can look for in Sitka.
Places to avoid in Sitka, Alaska
Sitka is majorly safe and has a low risk for most factors. Crime rates are very low. Any particular area cannot be designated as dangerous to visit or must be avoided. It is also not that big a city to have different neighborhoods with a large crime rate.
Please note that the real danger in Sitka is mostly from the environment rather than the people.
Safety tips for traveling in Sitka, Alaska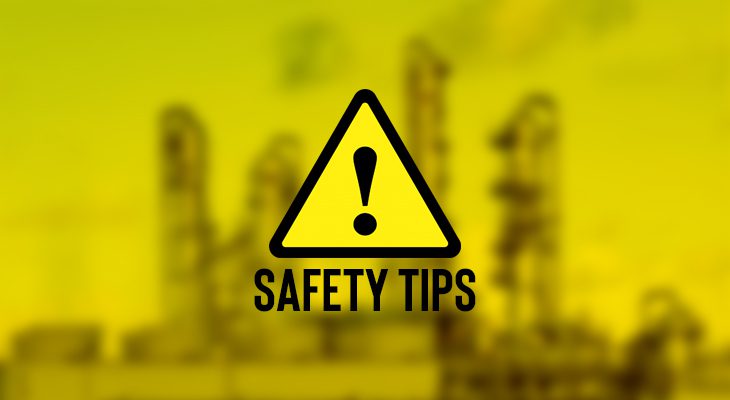 Check weather regularly – As previously said, the actual danger in the city is its weather. Therefore, create a CODE RED account to get emergency alerts from the weather service, the city, police, or emergency management in the city. You will get all the updates and information you need while traveling in the city.
Check for wearing instructions – Check the city's website to get specific instructions on clothing yourself while in the city. For example, the base layer should be thin and water-absorbing. The second layer should be more protective and insulating, like a fleece jacket and waterproof pants. Your outer layer should be a solid GORE-TEX-type material that resists water for a long time.
Be careful of wild animals – There are more chances you will see bears, wolves, and sea lions on most hiking trails and other areas around Sitka. We advise you not to make any wrong moves when you encounter them. Talk to it in a normal voice, maybe sing the alphabet, to let it know you are a human and not a danger. Never turn your back, but back away slowly.
Avoid drinking source water – There are dangers if you wish to drink water from the lakes or rivers in Sitka. The water may seem clean but can be polluted with bacteria like giardia. You can carry iodine tablets to clean the water. Moreover, you can purchase portable water filters. Drinking the water directly from the source is not a great idea due to the high risk.
Get a License for fishing or hunting – If you wish to go fishing or hunting, you need a license. You can get online through the Alaska Department of Fish & Game. Further, if you wish to see the salmon spawning season, it runs from the middle of July to the end of September.
Be watchful for your cruise – If you are on a cruise, ensure to plan your excursions wisely. The trips can normally last from an hour to full-day events. Please don't get so much involved in whale watching at the departure time, or else they might leave you behind.
How safe is Sitka to travel alone?
Sitka is incredibly safe to travel alone. The town offers a lot to explore with minimal danger, so anyone could easily tour the city.
Is Sitka safe for solo females?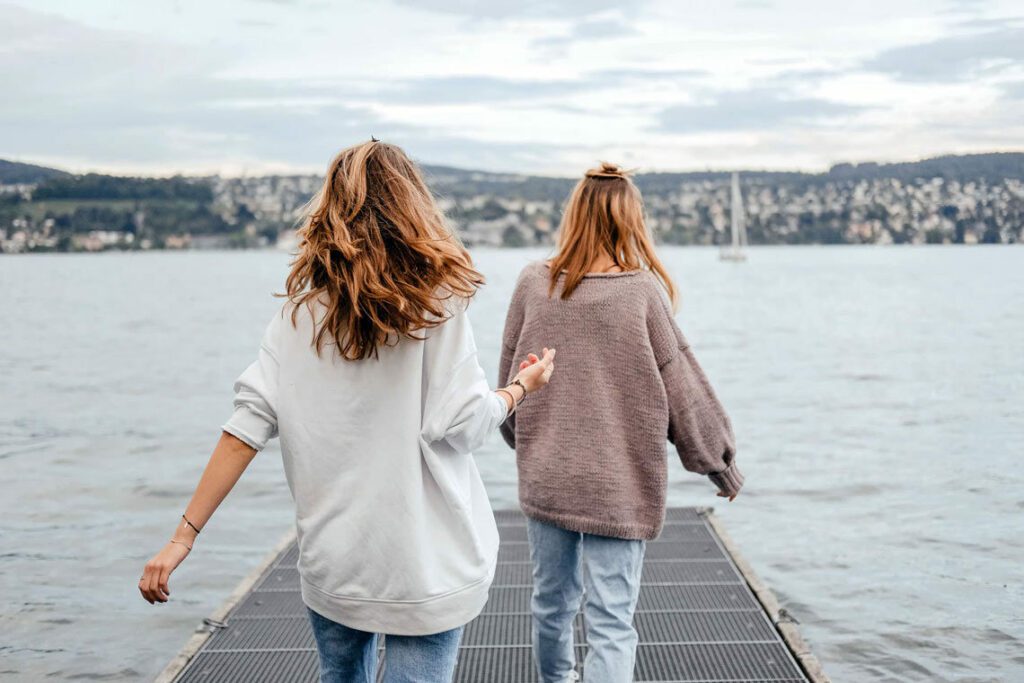 Yes, Sitka is extremely safe for solo female travelers. With general safety measures especially listed for the city, women can do everything from roaming Totem Park to going for a six-hour hike up a mountain alone in the city.
So, is Sitka safe to travel to?
Sitka is safe to travel to as the city has a low crime rate and much lower risk and dangers in major factors.
Follow the safety measurements mentioned for the city and keep yourself updated on regular weather reports to avoid getting stuck in any natural crisis.
Read safety guides for other cities in Alaska –
Hopefully, our travel guide on how safe Sitka is have answered your questions regarding safety in the city and helped you plan this place for your next trip.
FAQs About is Sitka safe to travel
Is Sitka Alaska Safe?
The chance of being a violent or property crime victim is 1 in 58, making it an extremely safe place to visit. There are some risks associated with nature, but with proper safety measures, you will be good to go.
Is Sitka Alaska worth seeing?
Sitka is worth visiting with its stunning scenery and national parks, amazing history, endless adventures, and plenty of activities.
How cold does it get in Sitka, Alaska?
In Sitka, the summers are cool and mostly cloudy. The winters are long, very cold, windy, and overcast. It is wet year-round. Over the year, the temperature commonly varies from 33°F-62°F and is rarely below 22°F or above 68°F.
Why is Sitka Alaska famous?
In 1867, when the US bought Alaska from the Russians, the transfer ceremony was held in Sitka, and it became Alaska's first capital city. The city is accessible only by air or sea. Sitka is famous for its fishing, both commercial and recreational. It also offers incredible scenery, hiking, abundant wildlife, and Alaska's most culturally rich history and community.

Subscribe to Email Updates :