Planning to travel to Maine? This guide on how safe is Maine for travel discusses aspects like safe places to visit in Maine, places to avoid, and much more.
So without any further delay, let's get started –
How safe is Maine for travel? – Maine Tourist Safety Guide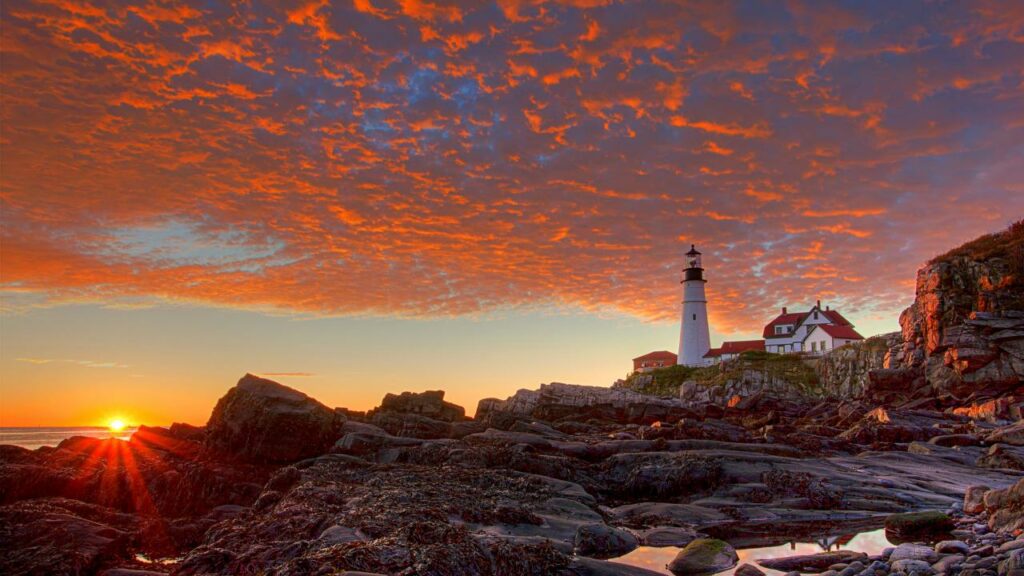 Located in the northeastern part of the United States, the State of Maine is well-known for its rocky coastline, pristine forests, and outdoor activities. The state is also famous for its several lighthouses, fresh lobsters, and rugged identity.
Visitors can enjoy camping, hiking, fishing, kayaking, and whale watching in Maine. Its unmatched landscape, enviable seafood scene, and laid-back atmosphere have made the state a must-visit destination among New Englanders.
With one of the country's most-visited national parks and inarguably the best lobster in the United States, from outdoor hot spots to cool coastal towns and culture-packed cities, Maine has all the things to serve every kind of traveler. Whether you love big adventures or beautiful sightseeing, boating, biking, golfing, skiing, or visiting lighthouses, antique shops, playhouses, museums, and galleries, Maine is rich with charms and amusements.
If you have decided to visit Maine for your next holiday but are worried about safety in Maine, this article will be a lifesaver.
Warnings & Dangers in Maine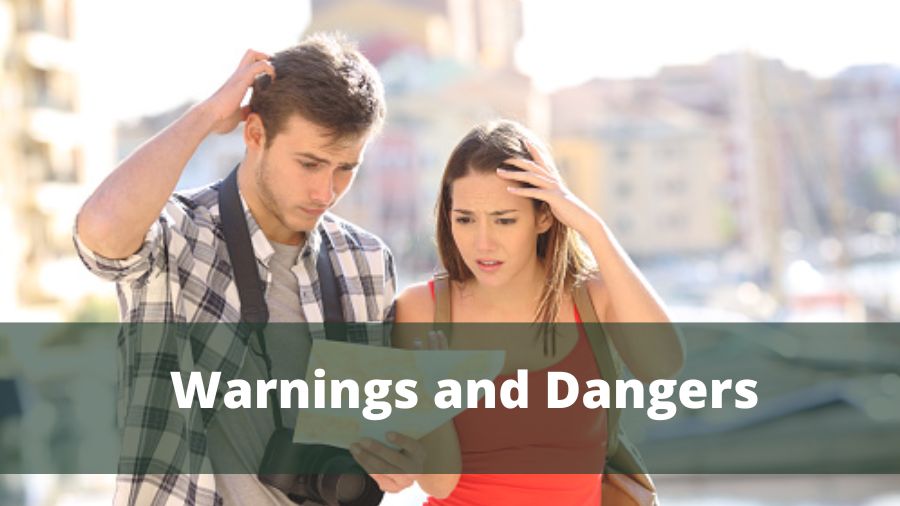 Overall Risk – Low
Maine has a negligible risk for danger in terms of travel. The state is ranked 10th position in the list of safest states in the US. No matter what time of year you visit, the state offers an entirely secure environment to travelers.
Transport & Taxis Risk – Low
Maine has an excellent public transportation system, making it less risky in terms of transport. You will have zero chances of pickpocketing on public transport. However, it is always wise not to carry your valuables while using public transport.
Pickpockets Risk – Low
The state has a rare pickpocket risk. But primary safety measures like always watching your material are a common approach you can take to keep yourself safe.
Natural Disaster Risk – Medium
The state is usually safe in terms of natural disasters. But since it is on the coast, the vicinity to water and irregular winter storms make it a little unsafe. The most significant risk from natural disasters in Maine is flooding. So, you can check the vulnerability of the area to flood where you are staying.
Mugging Risk – Low
The risk of being the victim of a mugging in Maine is very low. The state has a low robbery rate. So, you are safe. However, you can avoid carrying your valuables in crowded places.
Terrorism Risk – Low
Maine has negligible terrorism risk. There have never been any recorded terrorist attacks in Maine. So, you certainly do not have to worry about terrorism in Maine.
Scams Risk – Medium
Maine has a moderate risk of being victimized by a scam. The most common scams are Craigslist or telephone scams. So, take precautions when traveling to protect yourself from being tricked by a scam.
Women Traveller Risk – Low
Maine has low women's traveler risk. The state is considered one of the safest places to travel for women. So, women can have a great experience visiting the state.
Tap Water Risk – Medium
The state has a medium tap water risk. Many areas are potentially affected by harmful nitrates due to the effects of agriculture. The danger is most serious in the regions that rely on wells and get untreated water. You can carry bottled water while traveling.
Also Read – How safe is Michigan for Travel?
Safest tourist places to visit in Maine
When planning a trip to Maine, you must have already made a list of places you want to visit. However, if you are open to suggestions, you can consider adding the below-mentioned places to have a safe yet enjoyable trip to Maine –
Cumberland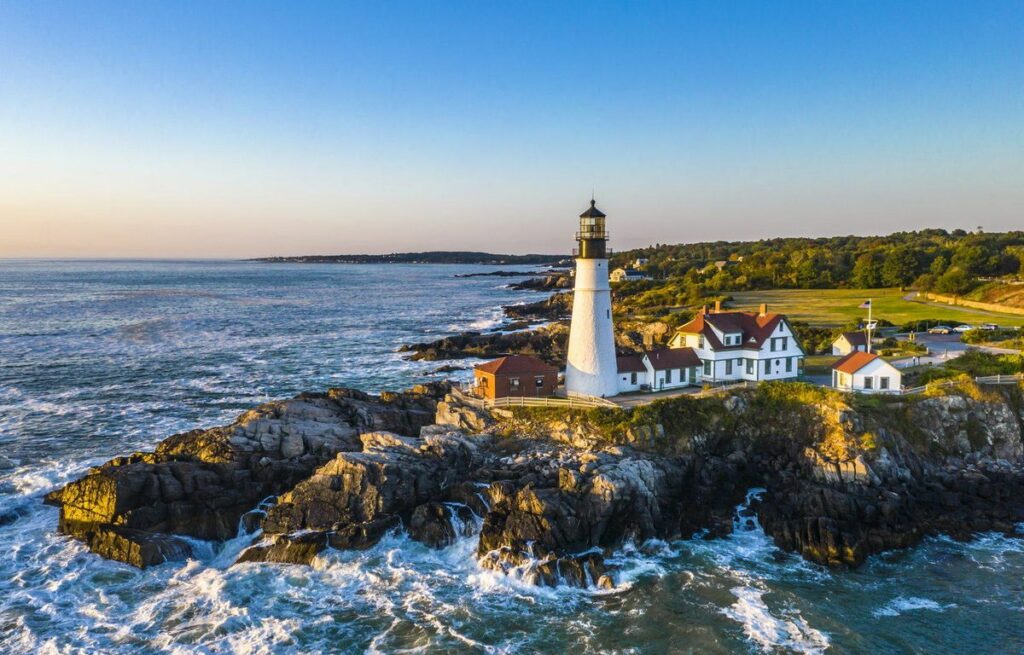 This city continues to be the top safest town in Maine. Its crime rate is 228.8 times lower than the national average and has kept falling over the years.
The famous tourist spots here are Casco Bay, Eagle Island State Historic Site, Highland Lake, Little Chebeague Island, Knight's Pond Preserve, Little Whaleboat Island, Twin Brook Recreation Area, etc.
Sabattus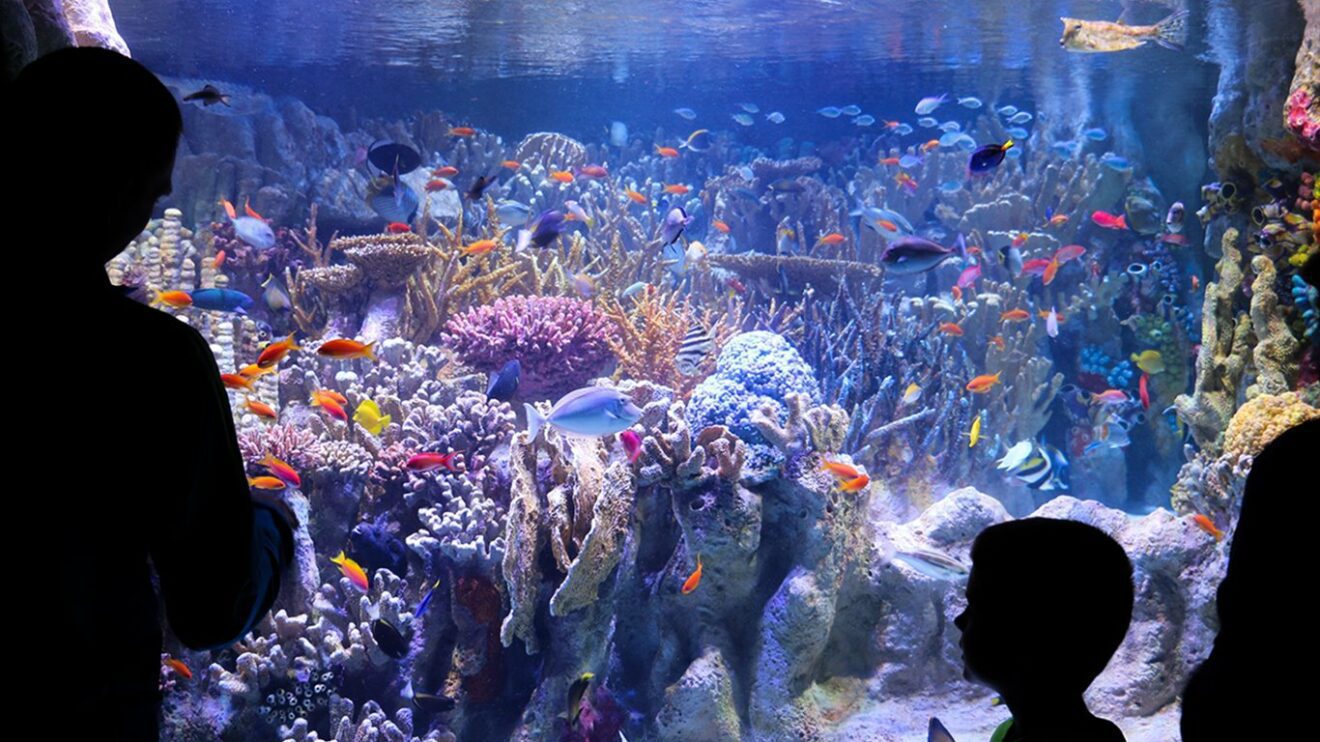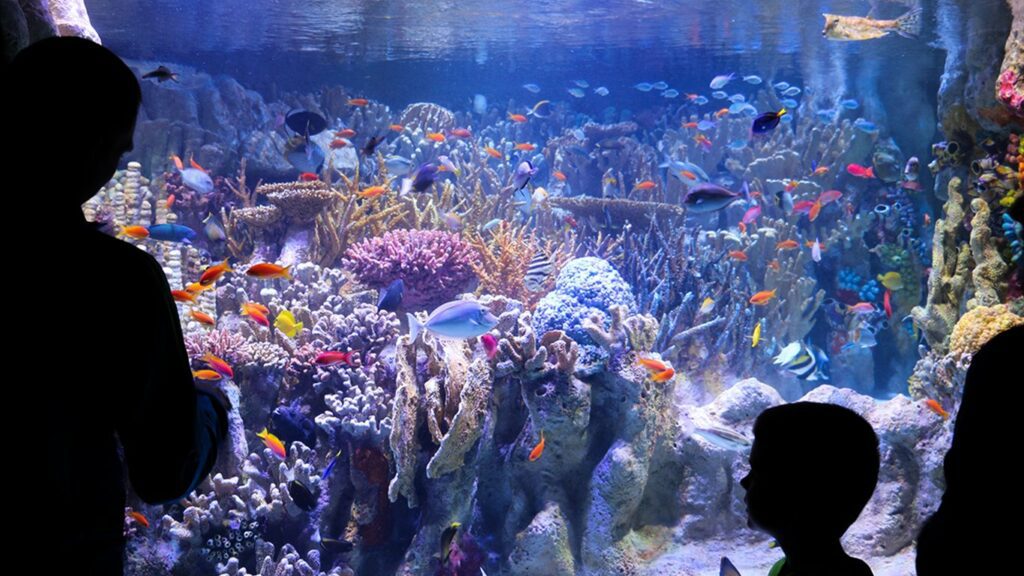 The second safest city in Maine is Sabattus. It is safer than 88% of the other cities in the country. The safest place to stay within the town is in the northern region.
The city is famous for its tourist spots like Oak Hill Park, Wales Presbyterian Church, Boston Tea Party & Museum, Sebago Sailing, Museum of Science, New England Aquarium, etc.
Cape Elizabeth 
Cape Elizabeth is another great safe city in Maine, with a low violent crime rate of 7.4. It is an incredibly safe city with beautiful views and a comfortable atmosphere.
The tourist hotspots in the city include Portland Head Light, Crescent Beach State Park, Fort Williams Park, Two Lights State Park, Willard Beach, etc.
Yarmouth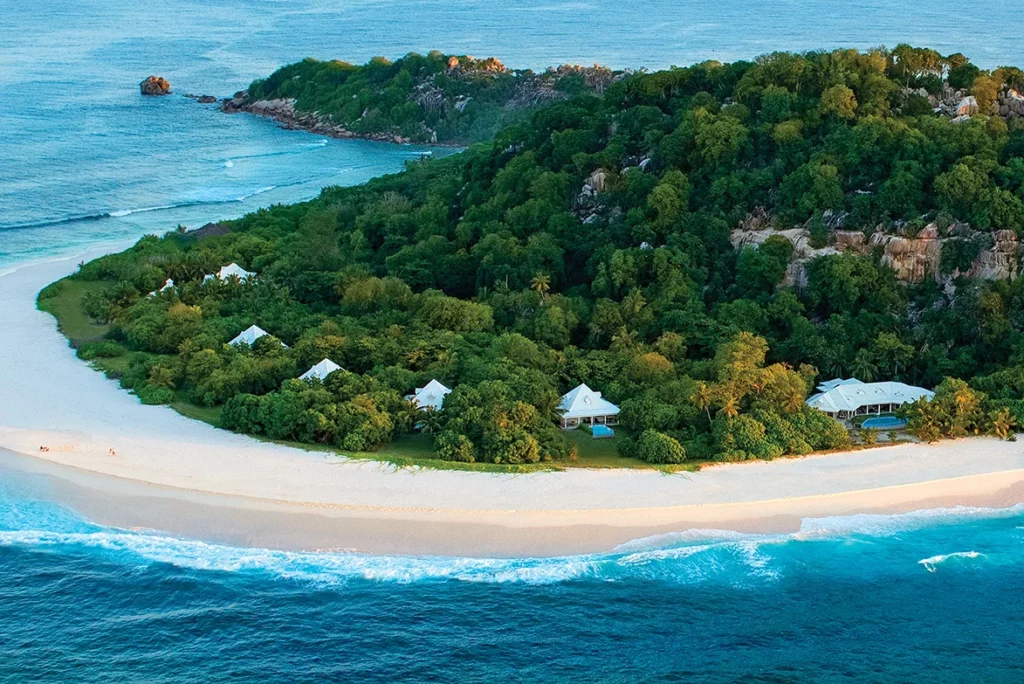 The next on the list is Yarmouth. It is a coastal town that is almost north of Portland. The violent crime rate is just 9.5, making it much safer than the national average.
The city is loved for its places like Eartha Globe, Royal River Park, Cousins Island, Pratt's Brook Park, and West Side Trail Trailhead.
Hampden 
The fifth on our list is the smaller town of Hampden. It has a meager crime rate of 8.8. The safest place to stay in the whole city is in the southeast region. However, no matter where you stay, Hampden is one of the safest cities in the nation, not just in Maine.
The famous tourist spots in the city are Laughing Brook Wildlife Sanctuary, Goat Rock, Minnechaug Mountain, Shenipsit State Forest, Rice Nature Preserve, Hurds Lake, etc.
Also Read – How safe is Louisiana for Travel?
Places to avoid in Maine
Knowing the safe places is good but knowing the unsafe places that should be avoided is more important. Check our list of places to avoid to keep yourself safe in Maine –
Augusta 
Augusta is one of the most dangerous cities in Maine, with higher crime rates of robbery, violent crimes, assault, burglary, and car thefts. 
As per the most recent data from the FBI, the total crime rate in Augusta is 3,709.9 per 100,000 people. That is 58.13% higher than the national average and 193.33% higher than the Maine real crime rate.
Houlton
The city of Houlton lies on the US/Canada border. It is noticeably higher than the state's average, making it the second most dangerous city in Maine.
Recent data from the FBI shows that the total crime rate in Houlton is 3,290.7 per 100,000 people. That is 40.27% higher than the national rate and 160.19% higher than Maine's real crime rate.
Waterville
The city has one of the highest property crime rates in the state, with 2,497/100k people. Waterville's car theft, burglary, larceny, aggravated assault, violent crime, and robbery rates all exceed the state's average.
According to recent FBI data, the total crime rate in Waterville is 2,690.0 per 100,000 people, which is 14.66% higher than the national rate and 112.69% higher than the Maine real crime rate.
Biddeford
The fourth on the list of dangerous places is Biddeford. Though its violent crime rate is below the national average, its violent crimes are above the average rate for Maine.
As per FBI's data, the total crime rate in Biddeford is 2,187.6 per 100,000 people, making it a very unsafe place for tourists as well as locals.
Auburn
Auburn is the fifth most dangerous city in Maine. It is a town with just 23,455 people, but the city suffers 46 violent crimes every year.
The recent data from the FBI suggests that the total crime rate in Auburn is 2,404.6 per 100,000 people.
These are the places you should avoid to be safe in Maine.
Safety tips for traveling in Maine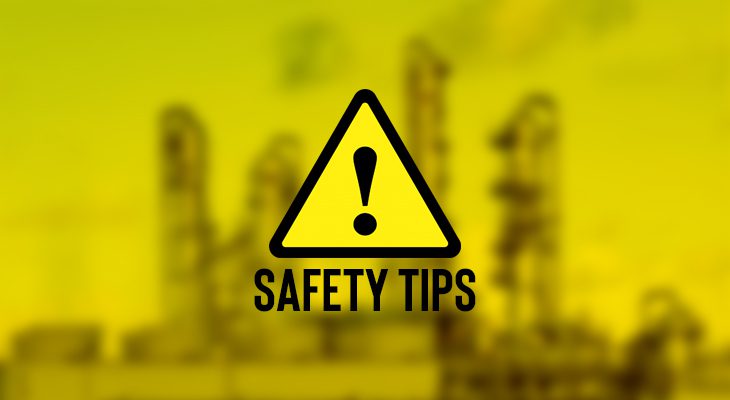 Regardless of where you stay, it is important to follow standard measures to prevent yourself from becoming a victim of any crime.
Check out our list of safety tips that you can follow while traveling in Maine –
Backup your data – It is a smart move to save your important documents and copies to the cloud when you are traveling.
Check the state department website – It is a good idea to know of any potential hazards or current state of affairs by checking the public website.
Share your travel itinerary –

You can share your travel details with at least one person you trust. Provide all the necessary information like where you are staying, your contact or if you are visiting someone so that the person can reach you in an emergency.

Keep all critical information handy – You should keep a physical copy of credit card numbers, driver's license numbers, and other essential information, such as your passport, to keep yourself safe from any troublesome situation.
Don't be extra friendly with strangers –

It would be best not to open up much to strangers because you never know what their true intentions are.

Carry an extra wallet – The safest thing you can do is to carry two wallets and copies of identification and credit cards and store them in two different places, especially while traveling.
Take Help from locals – You can ask locals for the best spots for traveling. You may get some information that can make a difference during your trip.
Also read – How safe is Kentucky for Travel?
How safe is Maine to travel alone?
The answer is yes. You can pack your bag to travel alone to Maine without worrying much. The state is safe with low crowds and crime rates. However, it would be best to be alert and follow standard safety measures.
How safe is Maine for solo female travelers?
Yes, women can travel to Maine alone. The state is safe and friendly for women. It is ranked as one of the best places in the United States for women to travel. With its beautiful sites, laid-back lifestyle, and widespread safeness, there are a lot of opportunities for women in Maine to enjoy traveling safely.
How safe is Maine for Travel?
Maine is a less crowded State with a very crime rate. It is ranked the 10th safest state in the United States. Overall, the common lifestyle and climate make the state incredibly safe for tourists.
Researchers propose that one reason Maine is so safe is that it is a "Constitutional Carry" state, meaning that people in the state can carry a concealed registered gun. So, it simply means the criminals know that they would be at risk for any occurrence of violent crime.
Hopefully, this guide on how safe is Maine for travel has helped you to decide whether you should go to Maine for a vacation. With that said, here I am wrapping up this article. If you have any questions, feel free to shoot them in the comment section below. Our team will try to respond ASAP.

Subscribe to Email Updates :