This Rhode Island travels safety guide answers all safety-related questions, such as how safe Rhode Island is for travel, the safest and most dangerous places, and more.
So, without any further ado, let's get started –
How safe is Rhode Island for Travel?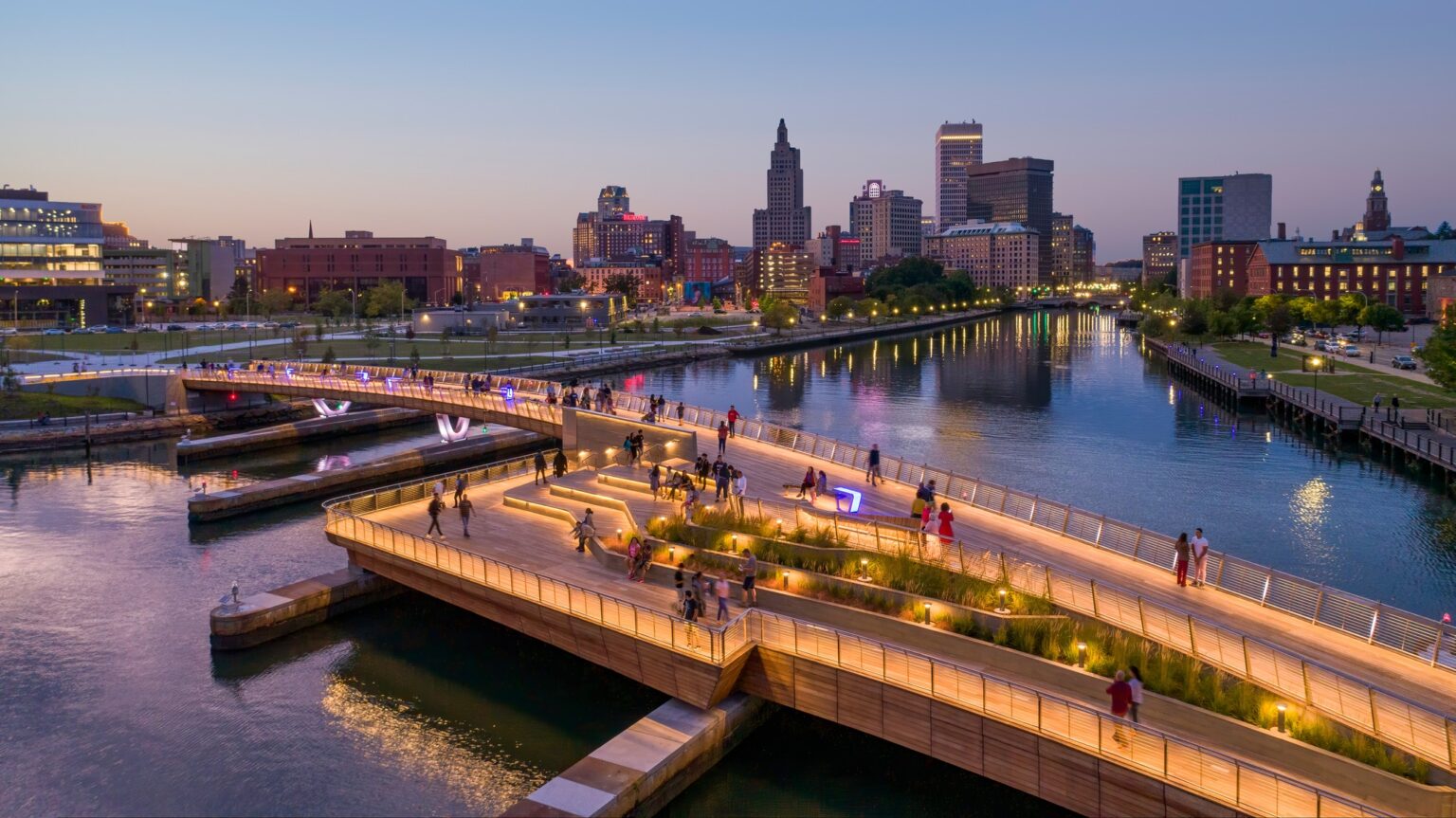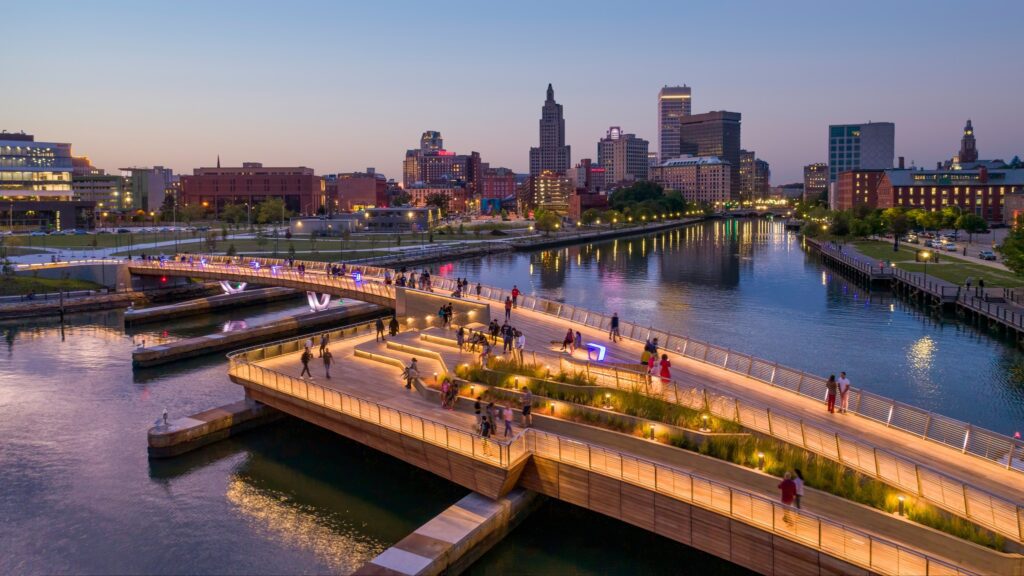 Rhode Island is located on the United States East Coast in the New England Region. The Island has a great 400 miles of Atlantic coastline and boasts the sailing capital of the world, Newport.
Rhode Island is loved for its numerous beaches and the capital city of Providence, which is rich with culture and fascinating dining. Tourists love the unspoiled Block Island, easily reached by ferry from the fishing village of Point Judith.
The Island is so small, but it is big in scenic beauty. Rhode Island has endless stunning views, from wide rivers to radiant lighthouses along the coast. Each part of the state has something wonderful to behold.
There are plenty of activities you can experience without going too far. For example, you can explore the beaches, the city life, and rich history all nearby. The character and charm that Rhode Island gives off make for a great place to visit.
Warnings & Dangers in Rhode Island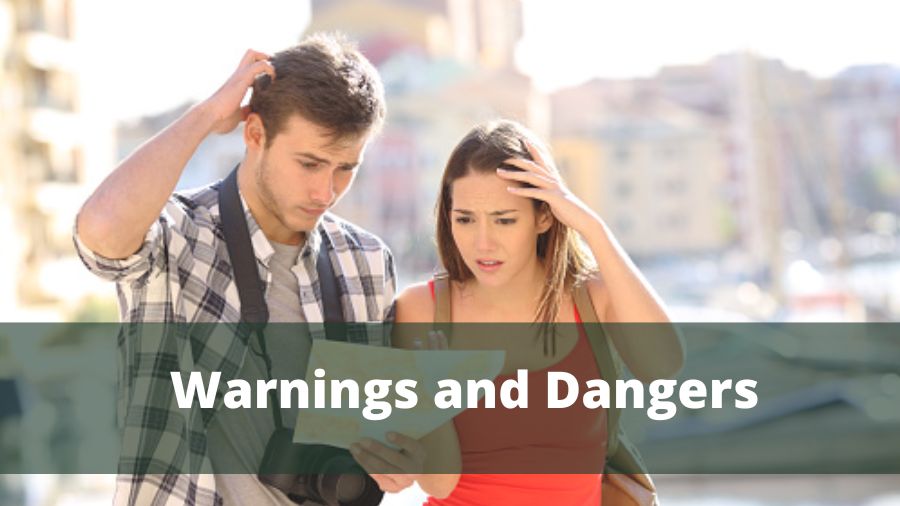 Overall Risk – Low
The overall risk involved in Rhode Island is very low. There is little concern in some areas in the state, while the warmer parts are quite safe. However, the overall danger is still pretty minimal.
Transport & Taxis Risk – Low
The Island has a low transport risk. Public transportation is clean and safe in the state. Public transit is available through RIPTA and is managed effectively by the authority. Taxis and rideshare systems are also available and have meager risk.
Pickpockets Risk – Low
Though Rhode Island has low pickpocket risk, you may see some pickpocketers in heavily crowded areas and tourist spots like Newport Beach. Therefore be careful if you are staying in a heavily congested area. You can avoid keeping your wallet in your back pockets and carrying costly valuables.
Natural Disaster Risk – Medium
Rhode Island has moderate natural disaster risk because of its location. There is a chance of a hurricane off the Eastern Seaboard. There are also fault lines in the state, which have earthquake chances. The most common natural disasters are excessive heat and flooding. Therefore, you must check your area's proneness to different disasters.
Mugging Risk – Low
Rhode Island has a low risk of mugging. There are some crimes, but violent crimes are low. There are higher chances of pickpocketing than mugging.
Terrorism Risk – Medium 
Rhode Island has a medium terrorist risk due to its population density. The chances are more in most populated areas. Therefore, you can check your area history from locals for terrorist attacks.
Scams Risk – Medium 
Rhode Island has a medium scam risk. Most commonly, you can be tricked by some travel or entertainment agents offering deals and fraud tickets. Therefore, we recommend using reputed services only.
Women Travelers Risk – Low
Women travelers have a low risk in Rhode Island, meaning you are safe while traveling alone or in a group with situational awareness. Also, you must stay alert while traveling at night and walking alone.
Tap Water Risk – Low 
The tap water risk is low. The state offers safe and clean drinking water. You can drink tap water wherever you go and avoid carrying bottled water while traveling in the state.
These warnings and dangers would inform you about the state regarding various factors.
Also Read – How safe is South Carolina for Travel?
Safest tourist places to visit in Rhode Island
If you want to know about the safest places in the state where you can have the best touring experience, you can check our top recommendations below –
Bristol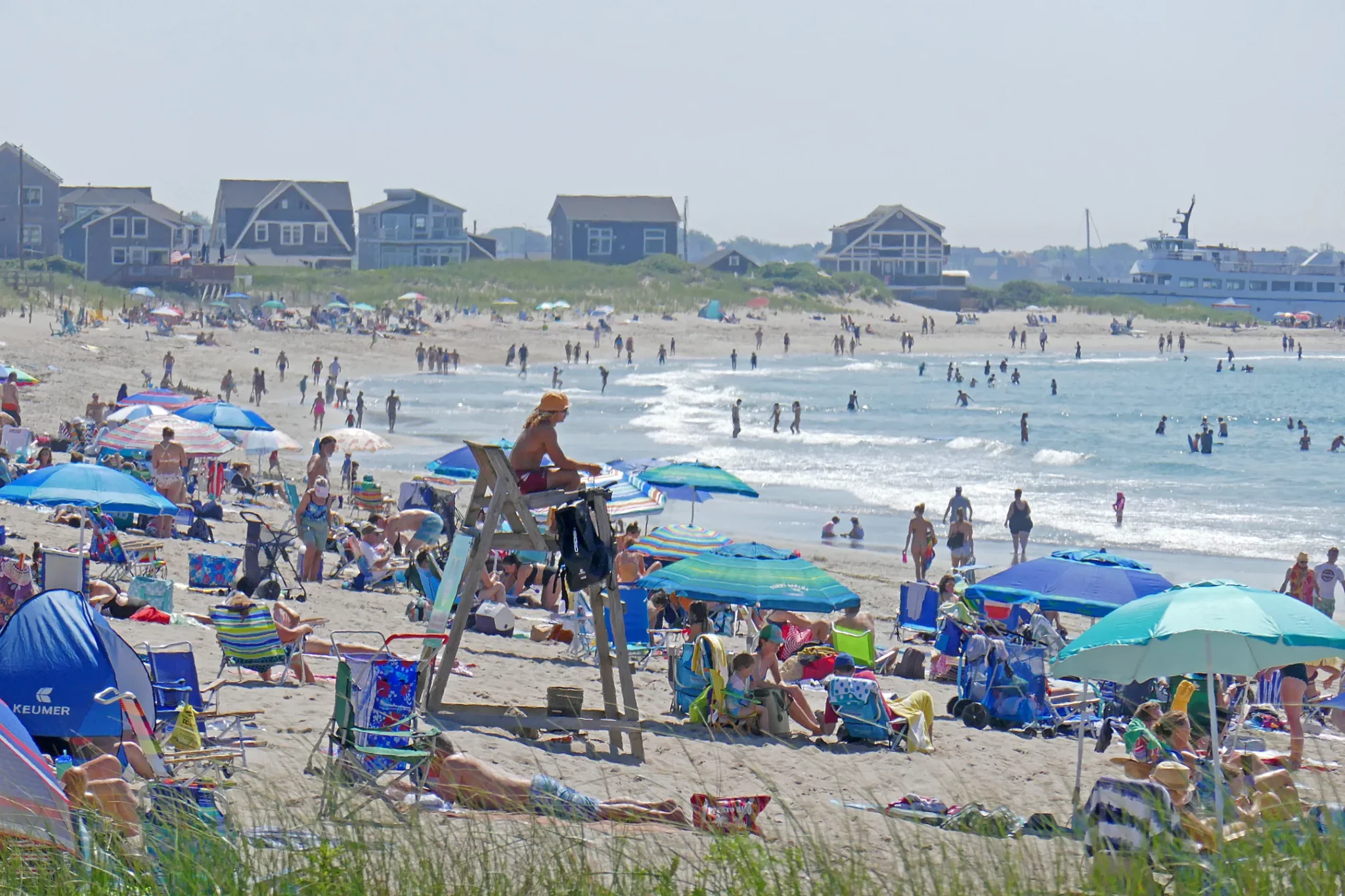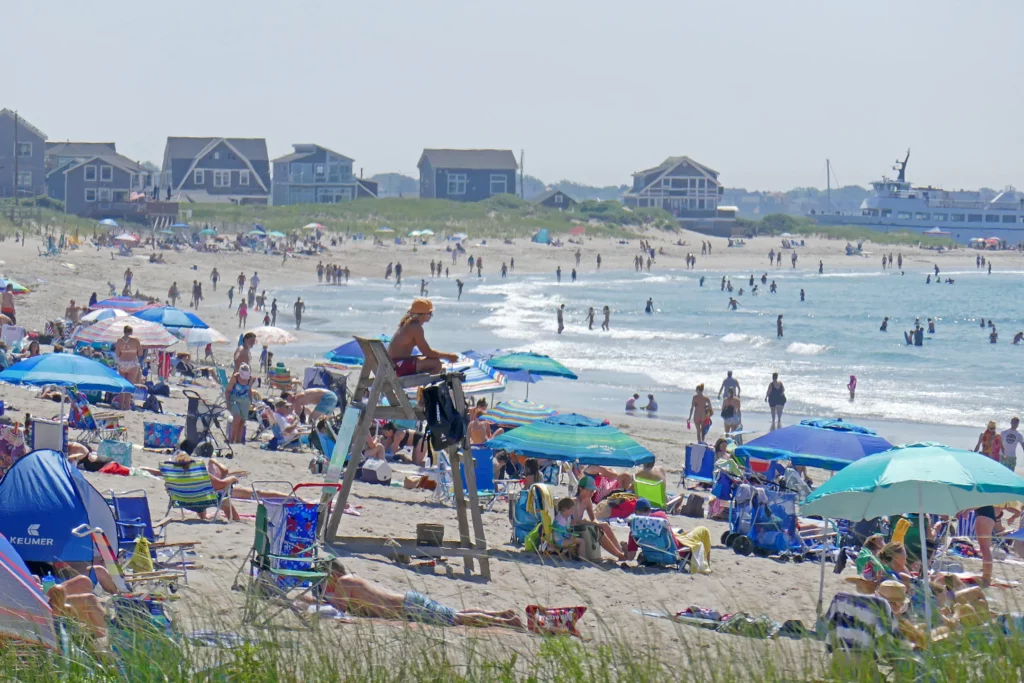 Bristol is a town in Bristol County, Rhode Island. The town has seen a constant decline in violent and property crime rates. In 2022, there have been only 0.2 incidents of violence and 3.2 cases of property crime per 1000 residents, making Bristol ranked as the safest place in Rhode Island.
Apart from being the safest place, it is home to miles of pristine coastlines, walking trails, bike paths, beaches, and public parks. Bristol is a well-known boating community and offers visitors boat ramp access and moorings in its protected harbor.
The famous tourist spots are Blithewold Mansion, Gardens & Arboretum, Colt State Park, Herreshoff Marine Museum, Coggeshall Farm Museum, Audubon Society of Rhode Island Nature, Bristol Town Beach, Fall River Heritage State Park, etc.
South Kingstown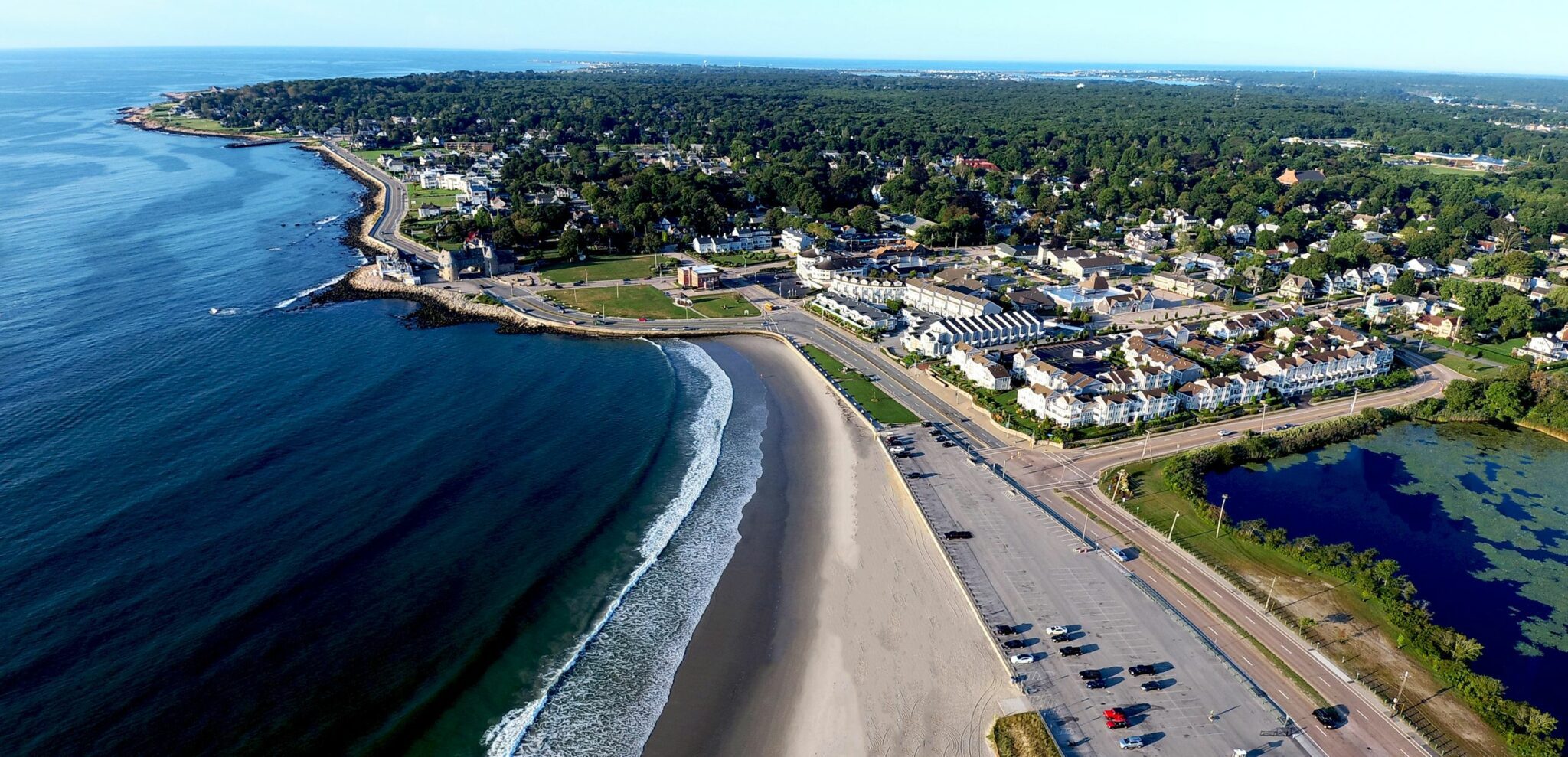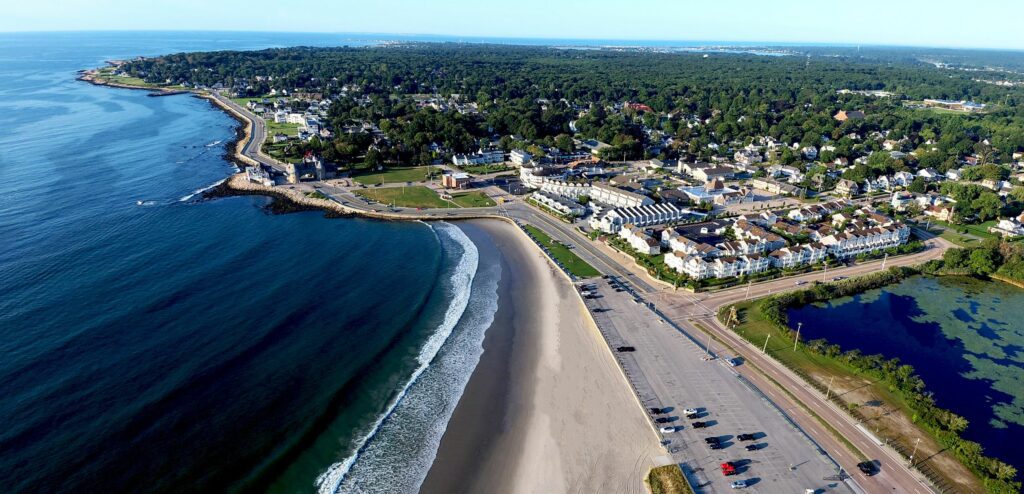 South Kingstown is a city in Washington County, Rhode Island. In 2022, there have been 0.5 incidents of violent crime and 4.5 incidents of property crime per 1,000 citizens. The town is known for its historical landmarks, scenic beaches, and tranquil farmland. 
The popular tourist hotspots are Narragansett Town Beach, East Matunuck State Beach, Yawgoo Valley Ski Area & Water Park, The Towers, Salty Brine State Beach, South County Museum, Hera Gallery and Educational Foundation, Trustom Pond, etc.
Cumberland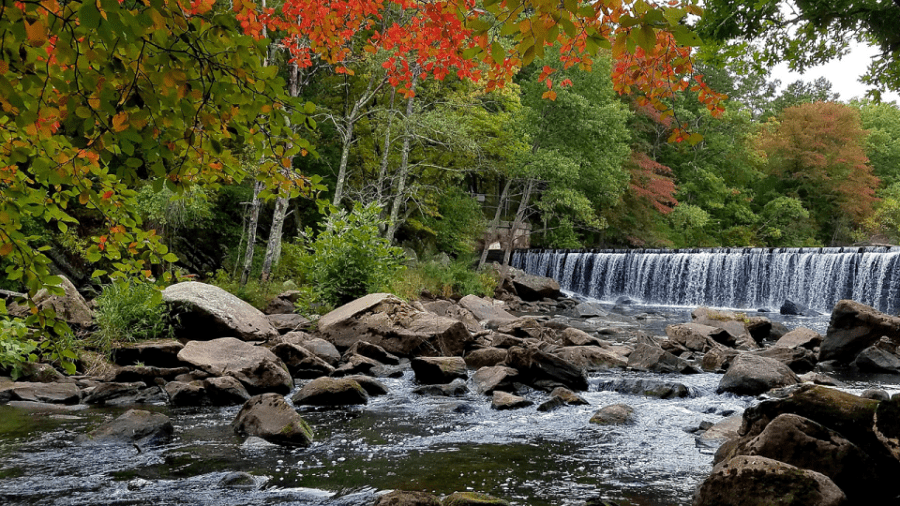 Cumberland is the northeastern and largest city in Providence County. In 2022, there have been 0.8 incidents of violent crime and 6.1 incidents of property crime per 1000 residents. The town is one of Rhode Island's best places to visit.
Cumberland has famous tourist spots like Diamond Hill Park, Diamond Hill Vineyards, Eleazer Arnold House, Blackstone River State Park, Providence Zen Center, Manville Memorial Park, Blackstone Gorge, Southwick's Zoo, etc.
Smithfield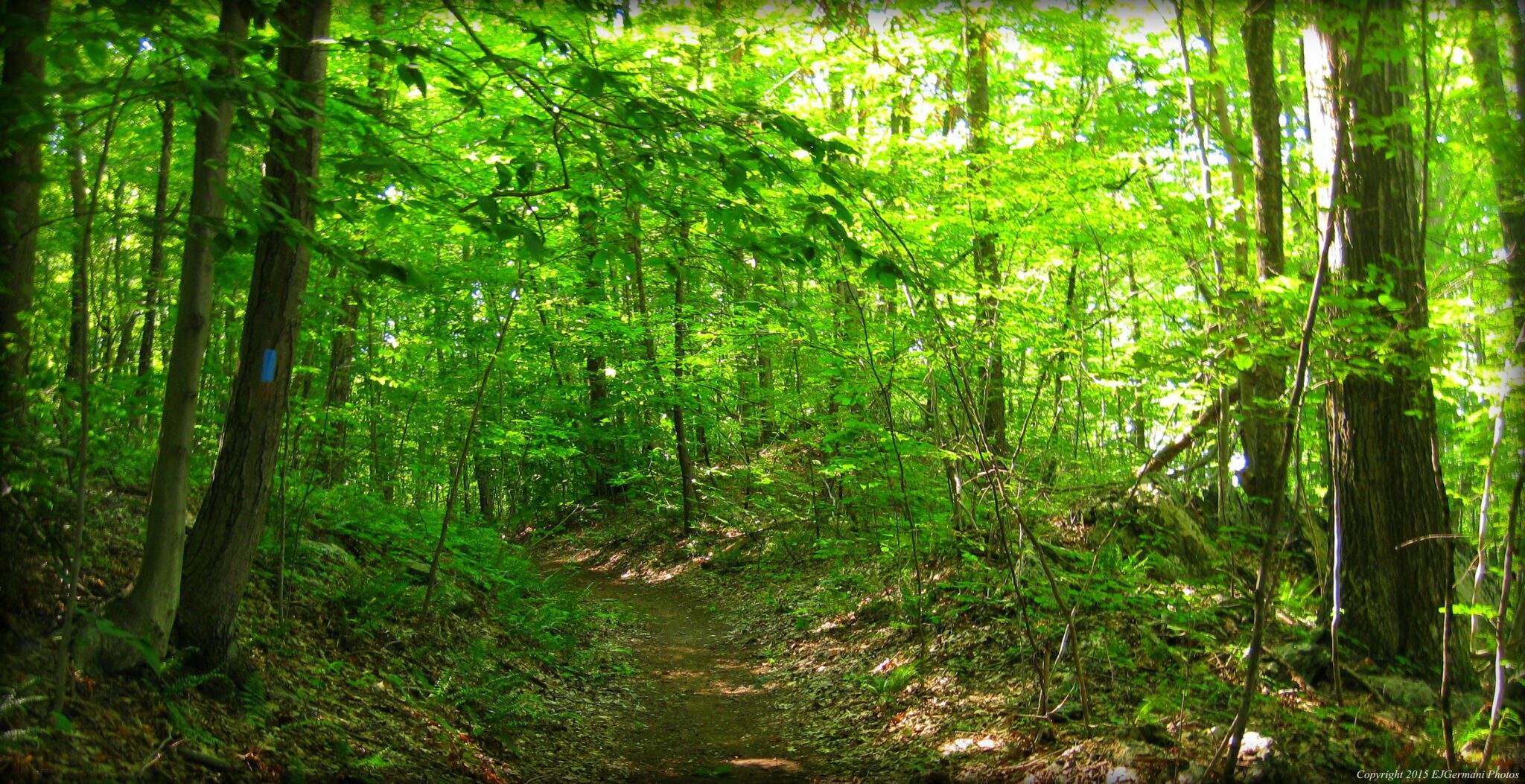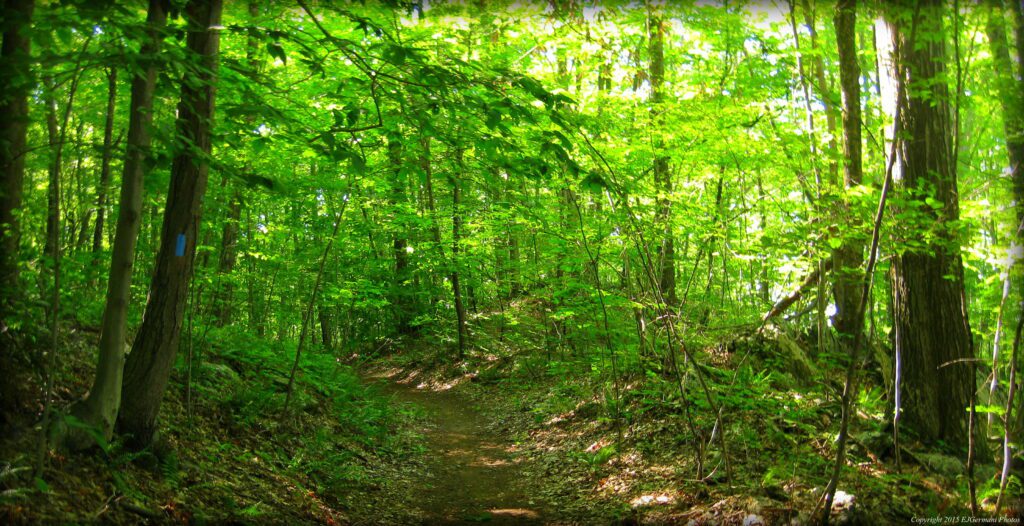 Smithfield is a town in Providence County. In 2022, there have been 1.0 incidents of violent crime and 6.5 incidents of property crime per 1000 residents.
This small town is famous for its several historic mills, such as the Georgia Cotton Mill. 
The other famous tourist places are Lime Rock Nature Preserve, Smith-Appleby House, Governor Notte Park, Mowry Conservation Area, Audubon Powder Mill Ledges Wildlife Refuge, Faneuil Hall Marketplace, etc.
Coventry


Coventry is a town in Kent County. In 2022, there were 1.2 incidents of violent crime and 7.3 incidents of property crime per 1000 citizens, which is fifth on our list. 
With plenty of things to do outside and a friendly atmosphere wherever you look, visitors love Coventry. The famous tourist hotspots in the town are Leyden Farm Vineyard & Winery, Moosup Valley State Park Trail, General Nathanael Greene Homestead, Big River Management Area, Washington Secondary Trail, Tiogue Lake, Nickle Creek Vineyard, Providence Children's Museum, etc.
These are the safest places in Rhode Island to visit.
Also Read – How safe is Texas for Travel?
Places to avoid in Rhode Island

 
Providence
The town of Providence is at the top of the list of the most dangerous places in Rhode Island. The city recorded 873 violent crimes last year, including 17 murders and 66 rapes. In addition, the state has the highest property crime rate of 2414 and a per capita violent-crime rate of 486 per 100k people.
Woonsocket
Woonsocket is located in the northern part of Rhode Island and is known for its annual Autumnfest. However, the city recorded 209 violent crimes and 756 property crimes in a year. The per capita violent crime rate is 501 per 100k. There are most cases of molestation in the city, and the city tops in the burglaries cases in the state.
Pawtucket
The town of Pawtucket gets its name from the Algonquian, meaning 'river fall.' The town has property crimes of 1496 and violent crimes of 288 during the year, including 41 rapes and 36 robberies. On a per-capita basis, Pawtucket rated third highest for violent crime in the state.
Newport
Newport is located in Narragansett Bay. The city ranks the number 4 most dangerous place on Rhode Island not because of its violent crime rate but for its high property crime, according to the population. The city recorded 74 violent crimes and 370 property crimes in a year. 
Newport has a per-capita violent crime rate of 305 per 100k people, making it the third-highest per-capita crime rate in Rhode Island.
Central Falls
Central Falls is named after a waterfall in the local Blackstone River, Central Falls. The city recorded 89 violent and 245 property crimes, making it very unsafe.
Also, Read – How safe is Tennessee for Travel?
Safety tips for travelers in Rhode Island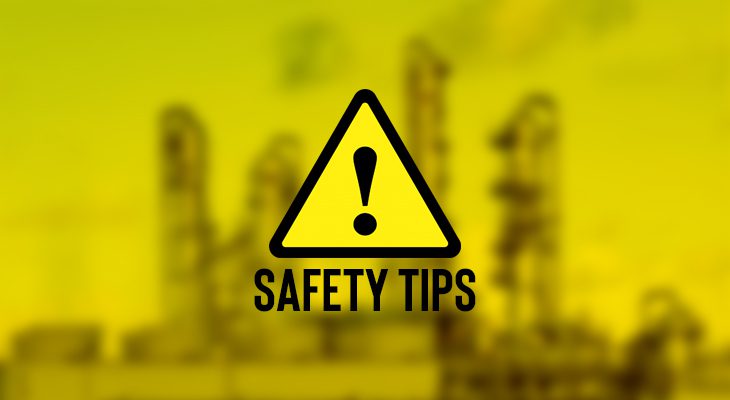 Avoid traveling in the winter

 – You can avoid traveling in winter as the weather gets extreme, and there is winterly moisture on the coast from November through March. To be safe, ensure not to travel during this time of the year to avoid highway accidents.

Check the weather reports

 – It would be best to stay updated with the regular weather reports if you travel to Rhode Island, especially from June to November. Check for active storms heading in the direction of your trip.

Avoid distractions by random people

 – Be careful with extra-friendly people who approach you to get your details. This might be a trick by them to distract you and make you a victim of scamming or other crimes. 

The roads are poor

 – The roads in the state need little management in major cities, especially in the colder time when the road is full of snow.

Keep money in different places

 – You should always keep your money in different places while traveling. Make sure to hide some money, as this will help you if you are pickpocketed.

Avoid traveling with valuables

 – You can avoid being targeted by avoiding taking your jewelry and other expensive items with you. Keep yourself and your belongings safe by traveling with only the necessary things.
Also Read – How safe is South Dakota for Travel?
How safe is Rhode Island for travel alone?
Rhode Island is quite safe to travel alone. With common sense and general alertness, you can explore the Island independently.
How safe is Rhode Island for solo female travelers?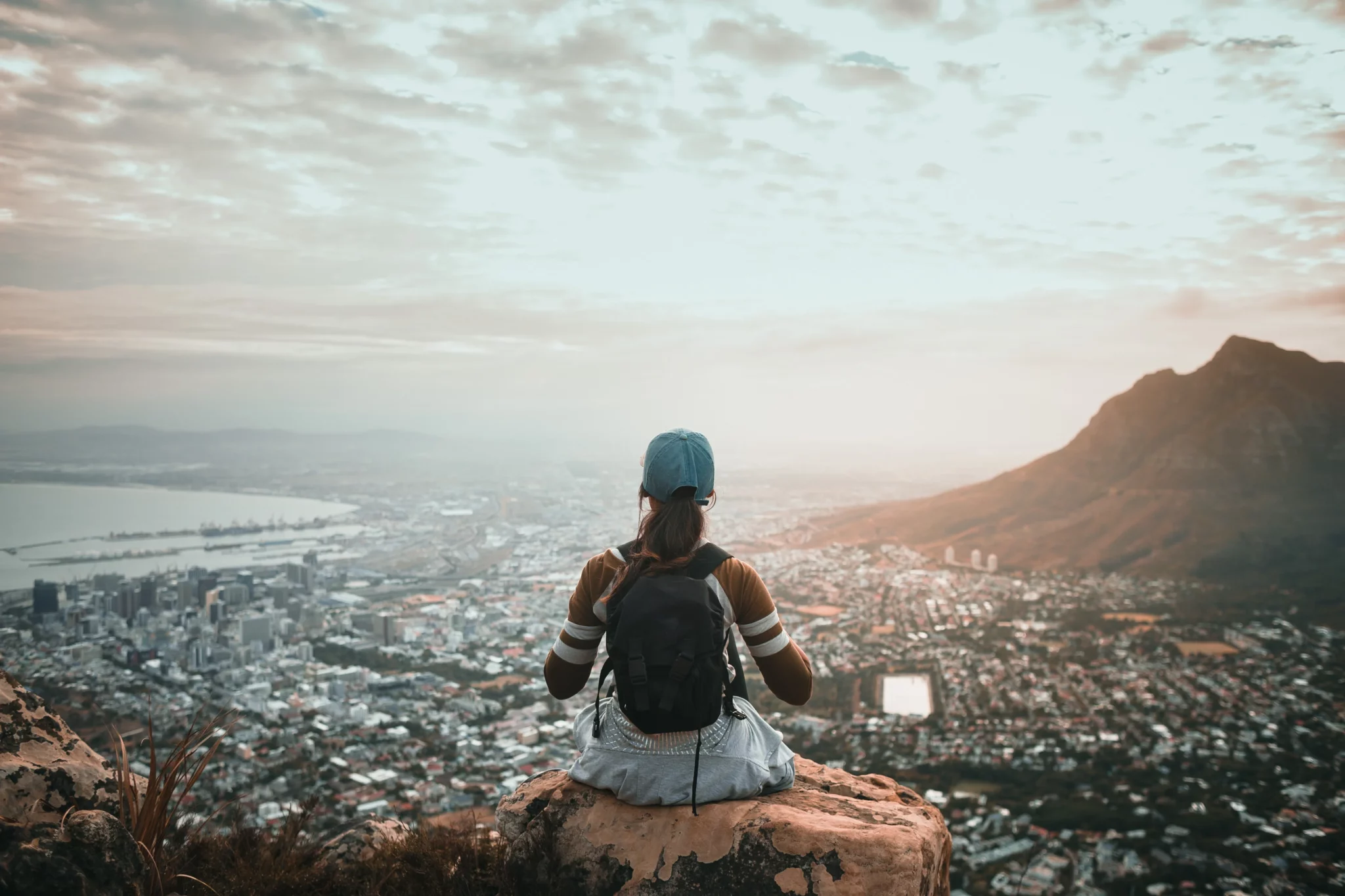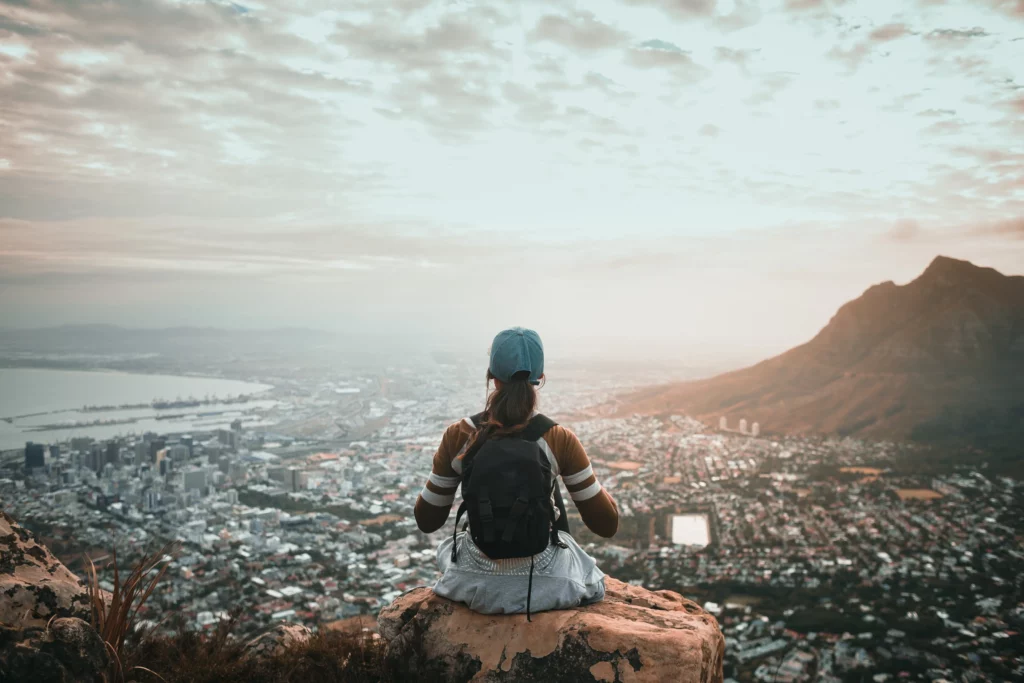 Rhode Island is safe for solo female travelers. Women, whether alone or in a group, are extremely safe in Rhode Island, with low safety risk. However, this does not mean there is no risk for women. There are some places where crimes against females are common. Therefore, it is important to have situational awareness when walking alone at night.
Also, Read – How safe is Pennsylvania for Travel?
How safe is Rhode Island for Travel?
Rhode Island ranks 7th lowest for violent crime and 6th lowest for property crime in the country. The crime rates on Rhode Island are lower than the national average, making the state overall safe state to visit. 
There are some places with higher crime rates, and in those areas, we recommend you stay aware of your surroundings and use your common sense.
With that said, here I am wrapping up this article. If you have any questions, feel free to shoot them in the comment section below. Our team will try to respond ASAP.

Subscribe to Email Updates :