This article covers all the information regarding Joe Biden's new Student Loan Forgiveness Refund and other things related to this scheme.
So, let's delve further to know more –
How to Check Student Loan Forgiveness Refund?
President Joseph Biden's student debt cancellation announcement has relieved the millions of people who had taken federal student loans. Joe Biden disclosed a comprehensive student loan forgiveness plan last month that would nullify up to $20,000 in federal student loans for the borrowers who meet the terms and conditions of the policy.
Mike Pence, Executive director of the Student Borrower Protection Center, said in a statement on Tuesday that the move by the Education Department was a positive and necessary step for fulfilling President Biden's historic promise to cancel student debt. Anyone who interacted with that country's student loan system knew that automatic relief programs were the only relief programs that worked.
Further, he said, "Automatically providing these refunds will ensure that borrowers are made whole if they made payments during the payment pause without having to rely on the whims of abusive and ineffective servicers to access this relief. We're glad to see that the Department understands the importance of automation and maximizing relief to borrowers."
How to check if you are eligible for

Student Loan Forgiveness Refund?
All payments on government-held federal student loans have been stopped since March 2020 under the enduring Covid-19 CARES Act Relief. It will end in the last month of 2023, on 31st December. Joe Biden and his administration have portrayed it as the final extension of the payment pause.
According to the guidance released by the department, those who took the loan in the past would automatically receive a refund of the payment they made at the time of the payment pause. Mark Kantrowitz, an expert on higher education, said that those who made payments since March 2020 on federal student loans are qualified for the refund only.
There were around 9.1 million borrowers who had made payments between April 2020 and March 2022.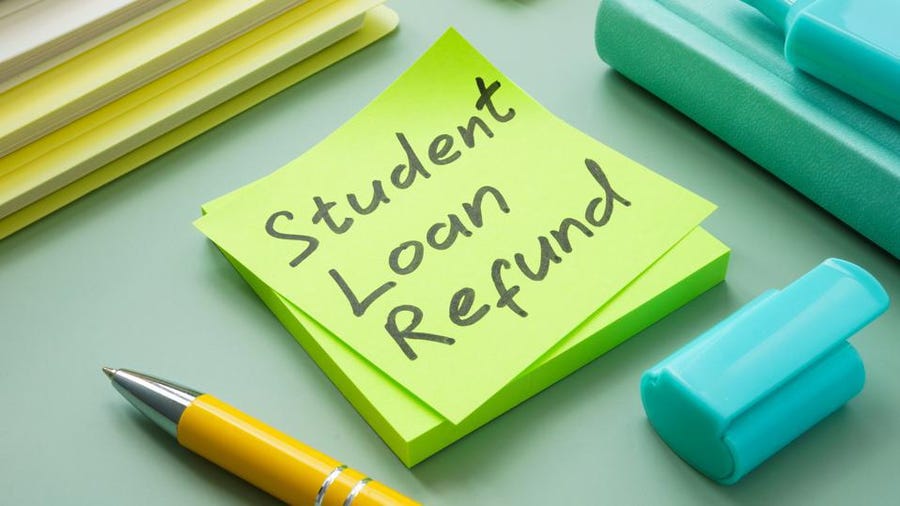 The Education Department showed the criteria for the refund via an example "If you're a borrower eligible for $10,000 in relief; had a balance of $10,500 prior to 13th March 2020, and made $1,000 in payments since then—bringing your balance to $9,500 at the time of discharge— [the Education Department will] discharge your $9,500 balance, and you'll receive a $500 refund,"
Alternatively, those who fulfill the above criteria can call their student loan servicer to get the amount back. This new initiative came into existence after SBPC and many other allied institutions organized a mass awareness-raising campaign and conducted calls from borrowers to student loan servicers to demand restitution. As a result, the student loan servicer got hundreds of thousands of refunds plea.
Also read: Biden Launches New Executive Order [explained]
How to Check Student Loan Forgiveness Eligibility?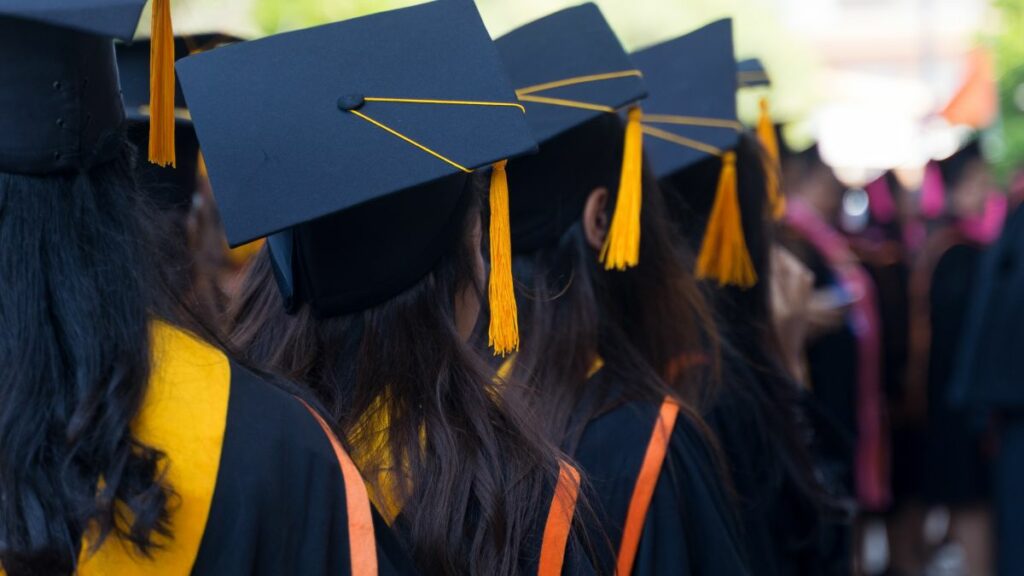 There is a set criterion for the Student Loan Forgiveness Eligibility –
A borrower's annual income must be below $125,000 for individuals and $250,00 for married.

Borrowers who received Pell Grant and those who are eligible for Pell Grant are qualified for the loan forgiveness. According to a statement released by the office of Federal Student Aid, the borrowers can get up to $10,000 and $20,000 in the student loan forgiveness refund program if they didn't receive a Pell Grant for their education purpose.
Those who submitted their loan after 13th March 2020 will not get any refund for payment. Education Department said other borrowers can still receive refunds of the payment made after 13th March by reaching their loan servicer. It further added that it was important to note that those refunded payments would increase their loan balance and their monthly payments. They can do so by contacting their servicer till 31st December 2023.
Biden's administration said applicants could apply for student loan forgiveness on StudentAid.gov. They said that the application for the same will be made available on the website in the first and second week of October, and borrowers will receive their refunds after applying.
Betsy Mayotte, president of The Institute of Student Loan Advisors, said that the borrowers would get the full amount they paid from 13th March 2020 to 2021.
About Student Borrower Protection Center
The Student Borrower Protection Center is a non-profit institution that mainly focuses on reducing the burden of student debt for the welfare of millions of American people. It mainly focuses on supporting borrowers' rights, the advancement of economic opportunity for the students of the upcoming generation, policy-making, and curb industry abuses.
You may like to read –

Subscribe to Email Updates :