Parler is an American-oriented alt-tech microblogging and social networking service. Like any other social media networking service, Parler is a controversial social media app that time to time, has received threats from global censorship giants on banning the app from their platform, creating an account on Parler isn't as easy, as you might wonder how to create an account on Parler? Well, In this article, we'll talk about how to make an account on Parler on the platform of Android with the help of an easy step-by-step guide.
A Parler account would be your handle while using its services. It has a user base that mainly displays political interests. The app/website itself acts as a platform for people to share their political opinions and their takes on various things.
Also read: Gab Stock- How to buy Gab.com Stock
Social media has become an inseparable part of our lives. Even if it's subconsciously, we spend a lot of our time scrolling through our social media feeds and entertaining ourselves with all sorts of stuff from all across the globe. It is a universally accepted fact that life in the current era would be unimaginable without social media platforms or social networking services. From glancing at news articles from all over the world to laughing our guts out at hilarious memes and all of that on our phones, it all wouldn't have been possible if social networking services didn't exist. In this article, we're going to discuss one such social networking service, Parler, and how to create an account on Parler.
Let us know how to create an account on Parler with our easy guide.
Steps to create an account on Parler for android?
Here is a step-by-step guide on how to create an account on Parler for Android devices:
Step 1: After completing the installation of the Parler app on your Android, make sure you're connected to the internet and launch the app.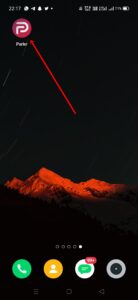 Step 2: Click on create an account option, from where you will be directed to the policies page.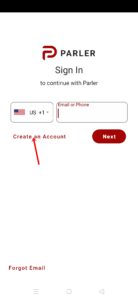 Step 3: Every social networking service has its own set of policies, terms and services, and stuff like that. In order to move to the next step, it is required that you agree to all of them. Check on the checkboxes next to the Privacy Policy, Terms of Service, and Community Guidelines, and once you've done that, tap on the Continue button to proceed further.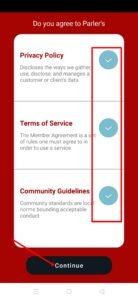 Also read: Parler Stock- How to buy Parler Stock
Step 4: Now enter the required details such as Email, Phone number, and password (The password needs to be more than 9 characters with 1 mandatory uppercase letter, 1 Lower case letter, and one special character such as @ !#.) Then click on the Next button.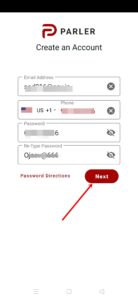 Step 5: In this step, you'll need to Verify the Captcha. It is a method by which the app verifies that you are a human being attempting to make a new account and not a robot for security purposes. It is an easy process, and you should not face any trouble in getting over it.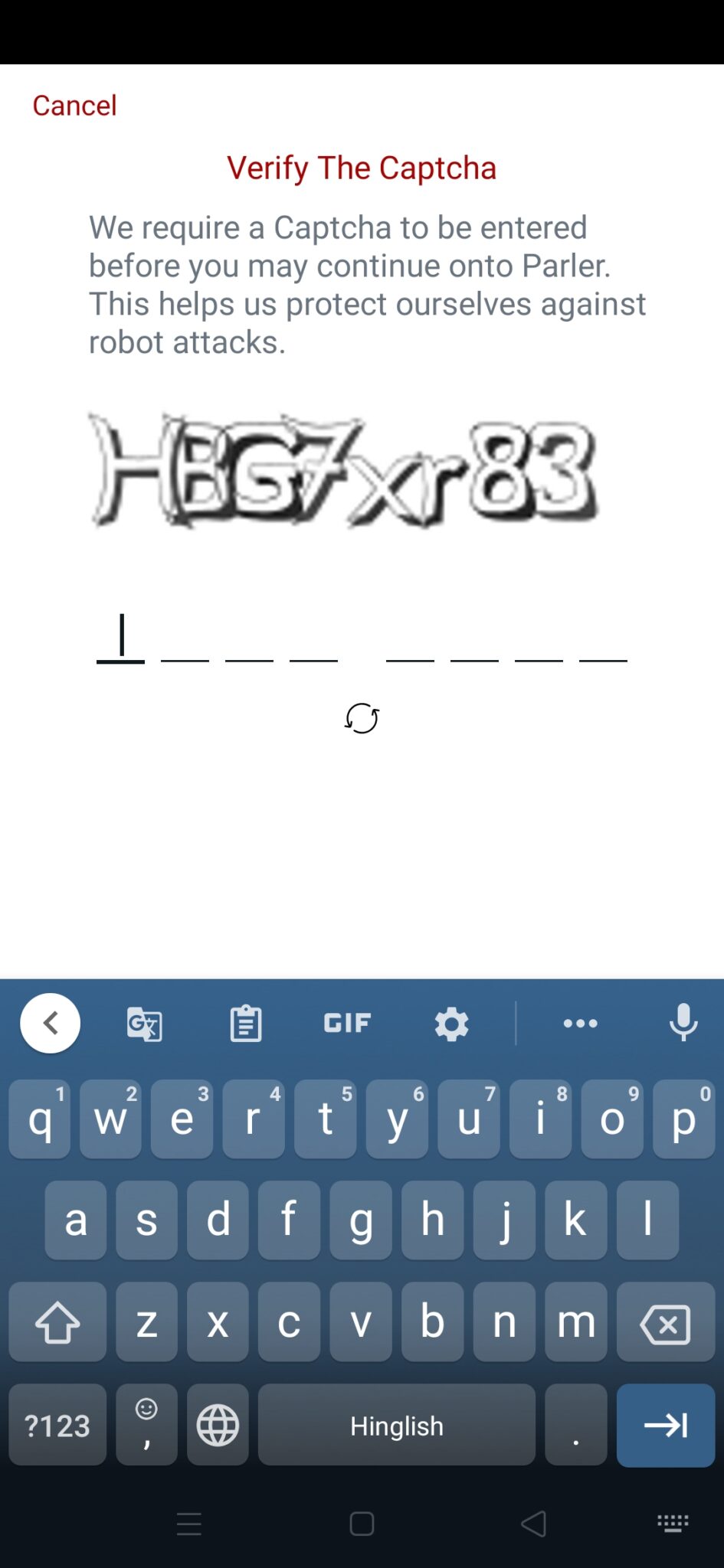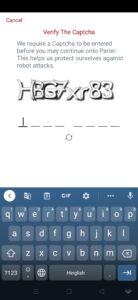 Step 6: When you're done with step 4, an SMS containing an authentication code will be delivered to the phone number you entered in step 2. Enter that code to proceed further.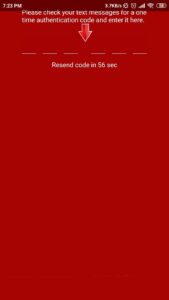 Step 7: Set up a Parler nickname. This will be used as your ID while using the app. Click Continue to proceed.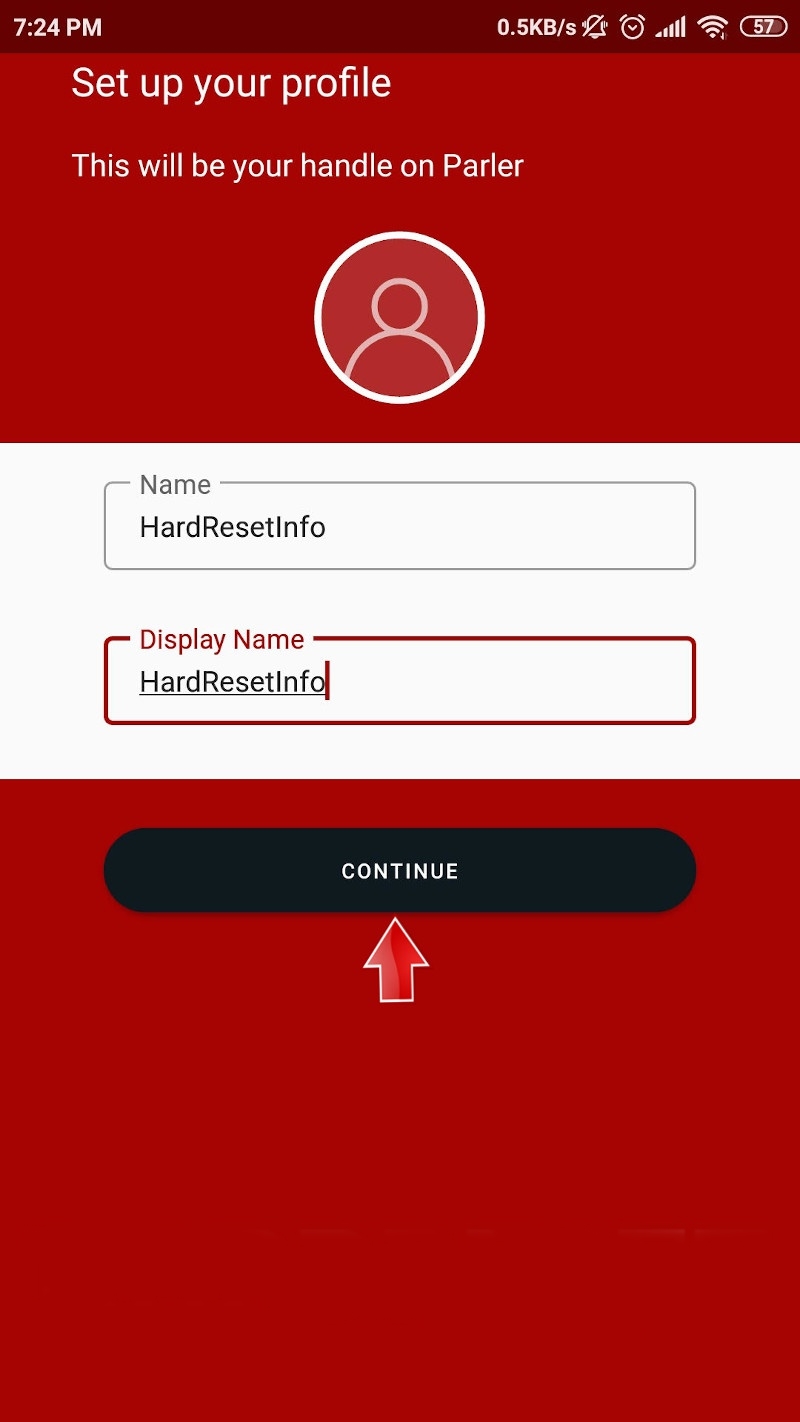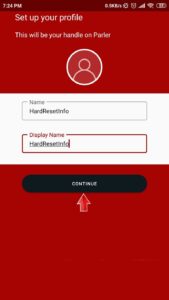 The process of making an account on Parler is almost completed now. Just click Continue, which will lead you to a new screen named Customise your Parler Experience. Personalize it as per your choices and tap Done. That's it. Pretty simple right?
Conclusion
Parler is a pretty popular social networking service and is used by several people. It is an excellent platform for learning and sharing your own political opinions with all sorts of people. This article presented you with a simple yet detailed guide on creating a Parler account, with easy-to-follow steps. We hope you liked this article and that you had a great experience using the Parler app.
You may like to read –

Subscribe to Email Updates :