Parler is an American-oriented alt-tech microblogging and social networking service, we are going to cover how you can use parler social media in this article. Like any other social media networking service, Parler is a controversial social media app that time to time has received threats from global censorship giants on banning the app from their platform, creating an account on Parler isn't as easy, you might wonder how to create an account on Parler? Well, In this article, we'll talk about how to make an account on Parler on the platform of Android with the help of an easy step-by-step guide.
A Parler account would be your handle while using its services. It has a user base that mainly displays political interests. The app/website itself acts as a platform for people to share their political opinions and their takes on various things.
Here is our detailed guide on how to use Parler: 
How to use parler?
Here is a step by step guide that will help you understand all the features of the parler app.
Parler is the hottest social media app in the market right now, is turning heads.And for a good reason, it prides itself in not suppressing or censoring any users' speech; regardless of their political leanings. With conservatives flocking to it for it's free speech promises, many are wondering.
Steps to post on Parler:
You'll need to be present on your home screen for making a post. On the bottom right corner of your screen, click on the big blue-colored icon that has a small plus/addition sign on it. Click on that.

Parler app post section where you can create a post

Now type whatever you wish to post on Parler.

At the bottom of the space where you type your post, you'll notice a bar that has the option of uploading a photo, a gif, or a meme.

You can click on any of them and that will let you add attachments to your post.
2. Commenting and other features:
Under every post, there are 3 buttons in the order of Comment, Echo, and Upvote.

Click on the first button to create a comment. You can also add a photo, a meme or a gif with that comment.

You can 'echo' a post on your home screen which is similar to a retweet on Twitter by clicking on the middle one.

Parler app echo option.

The Upvote button is a gesture of agreement. Click on that to upvote a certain post.
3. How to Manage Your Parler Profile:
Click on the icon on the top left of your screen that has a person inside it to open a new slide menu.

Parler app's profile section

Click on Profile. This is where your account username, your profile picture, your followers, following, comments, and votes will be displayed.

Click on the gear icon on the top right corner to change your profile picture, your username, add or change a banner, and add a bio.

Parler app's profile settings menu
4. Moderation Settings in Parler:
Click on the icon with a person inside it present on the top left corner of your home screen. That will lead you to a slide menu with several different options. There you'll find the Moderation feature. Under that there will be numerous options such as Review comments, Word filters, Settings, a couple of other things.
Guide – How to create an account on Parler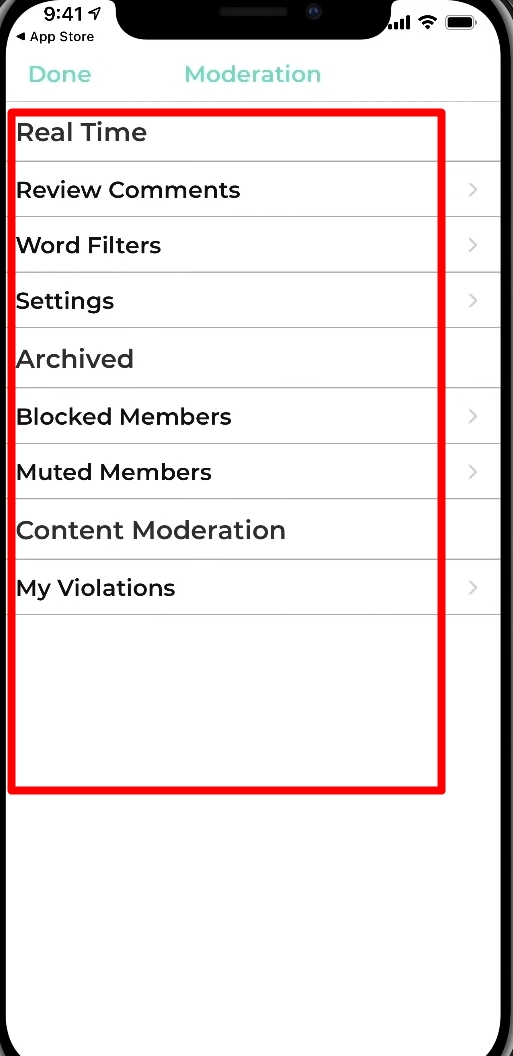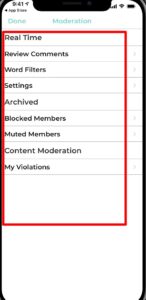 Steps on how you can the moderation setting in parler:
Under Review comments, you get multiple controls such as Review, Approve, Mute, and Spam.

Click on the Approve button to approve a pending comment.

Click on the Mute button to mute it and click on the Spam button to mark that as spam.

Under Settings, click on the Base comment rule to make your own word filter. Turn on the NSFW filter to auto-filter out NSFW comments. There is a roumer about parler stock on the street too.

You can also see the members or accounts you've blocked/muted under Blocked and Muted members. You can also unblock or unmute them from there.
5. Settings and Privacy:
Below Moderation, you can find Settings and Privacy. Here's a step-by-step guide on how to use the features there.
Click on Setting and Privacy.

Parler app's settings and privacy menu

Click on Privacy, and turn on the Private account to make your account a private one. Your account is public by default.

Turn on the Notifications button to get emails and notifications from the app.

Click on the Advanced filters under Settings and Privacy, to check your following, followers, and to manage which notifications you receive and from whom.

Turn on the Dark mode to make the user interface more appealing and less stressful on the eyes.
6. Discovering people and interests:
The discover button is in the form of a compass icon available at the bottom of your home screen, right to the home button.

Click Follow to follow the partners and affiliates displayed there. 

Click on the magnifying glass icon present in the bottom right to search members and hashtags, and click on the Follow button to follow them.
That is all folks. We have learnt most of the features about parler app and its use cases.
Conclusion
Thank you for reading. Keep reading world-wire.com for more content like this. Don't forget to subscribe World Wire Telegram Channel for instant news on various updates on new information.

Subscribe to Email Updates :