Parler is a conservative social media platform, that has reopened after being taken offline a month ago for allowing incendiary messages regarding the Capitol Hill insurgency. The Twitter alternative stated in a statement Monday that it was utilizing independent technology and was not "depending on so-called 'Big Tech." Amazon Web Services, which discontinued support for the startup in January, has clashed with the company. Google and Apple both have removed the Parler app from their respective app marketplaces. It will be back up for existing users in the first week of the relaunch.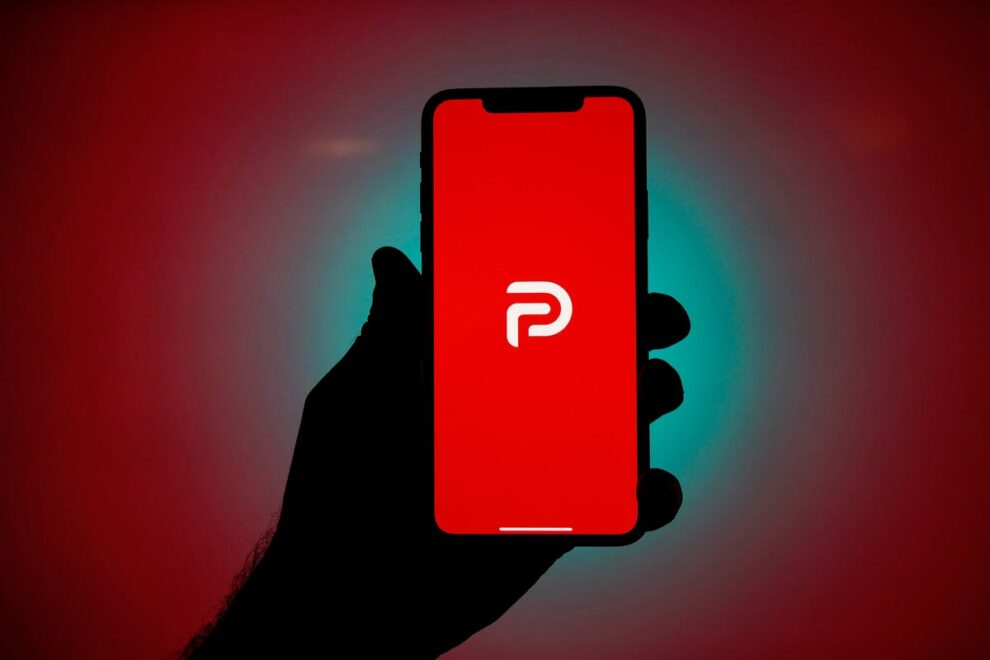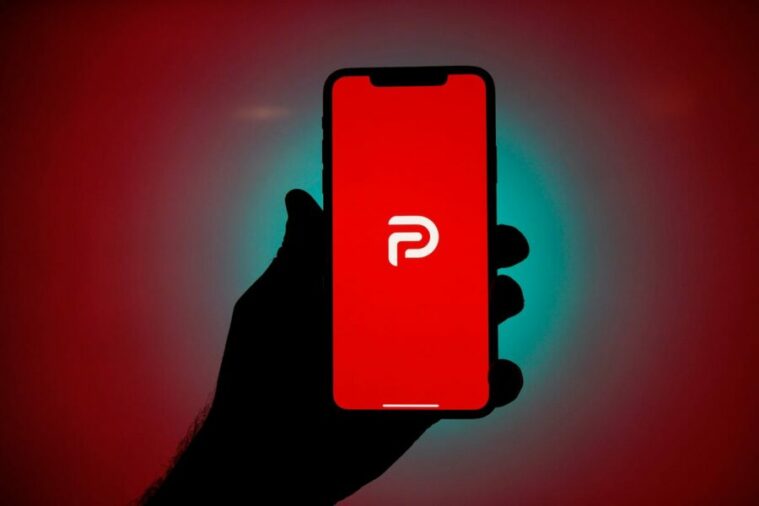 The following week, new users will be allowed to sign up. Parler's comeback comes after a turbulent month for the company, which saw CEO and cofounder John Matze fired by the company's financial backers. The management shuffle occurred as the conservative microblogging site filed a lawsuit against Amazon to have its service restored. The internet titans' steps to remove themselves from Parler come following concerns that the site could be used to incite more violence in the aftermath of the Jan. 6 attack on the U.S. Capitol by supporters of President Donald Trump. He whipped them up during a rally. Twitter and Facebook have suspended Trump's account, citing concerns that the president's comments could incite further bloodshed.
What is Parler App?
Parler, a social media app developed by University of Denver alumni Matze and Jared Thomson, was released in 2018. According to Parler's website, they created Parler because they were "tired of a lack of openness in big tech, ideological censorship, and privacy violation."
According to LinkedIn, the private company is situated in Henderson, Nevada, and has between 11 and 50 employees. Parler means "to speak" in French and is pronounced PAR-lay. However, as more people began pronouncing the app's name as if it were the English word "parlor," that pronunciation gained hold.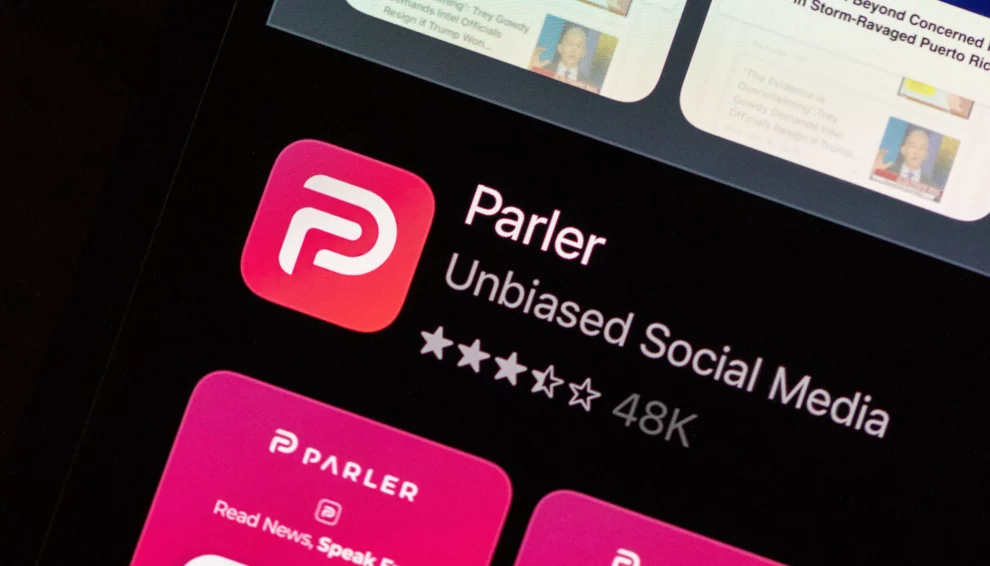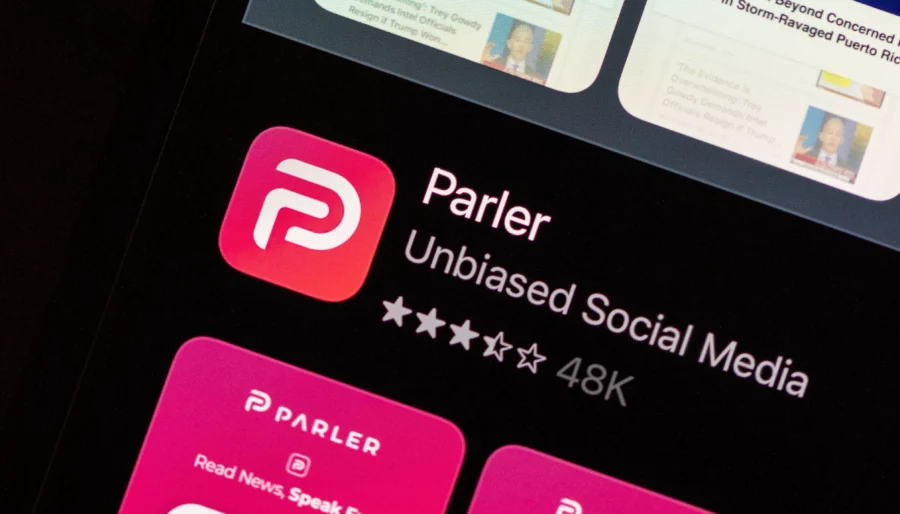 Matze told Fox Business in June that Parler is primarily used by conservatives but that "left-leaning folks" associated with the Black Lives Matter movement had joined the app to "fight with conservatives." He also told CNBC that same month that he doesn't want the app to be an echo chamber for conservatives, citing his dislike for the Democratic and Republican parties. Parler's over 12 million user base is likewise a fraction of the number of individuals on Facebook and Twitter. Facebook has around 2.7 billion active monthly users. Twitter, which has stopped revealing the number of monthly users, has 187 million users who log in daily and may see adverts.
Why was Parler suspended?
The site basically "went dark" because Amazon.com Inc suspended its hosting web service, and it will stay so until a substitute can be found. Suspension of the software by Apple Inc's App Store and Alphabet Inc's Google had already prevented potential new users from downloading it. The platforms said Parler was not doing enough to prevent the spread of violent posts following unrest at the U.S. Capitol by Trump supporters last Wednesday following weeks of violent speech on websites.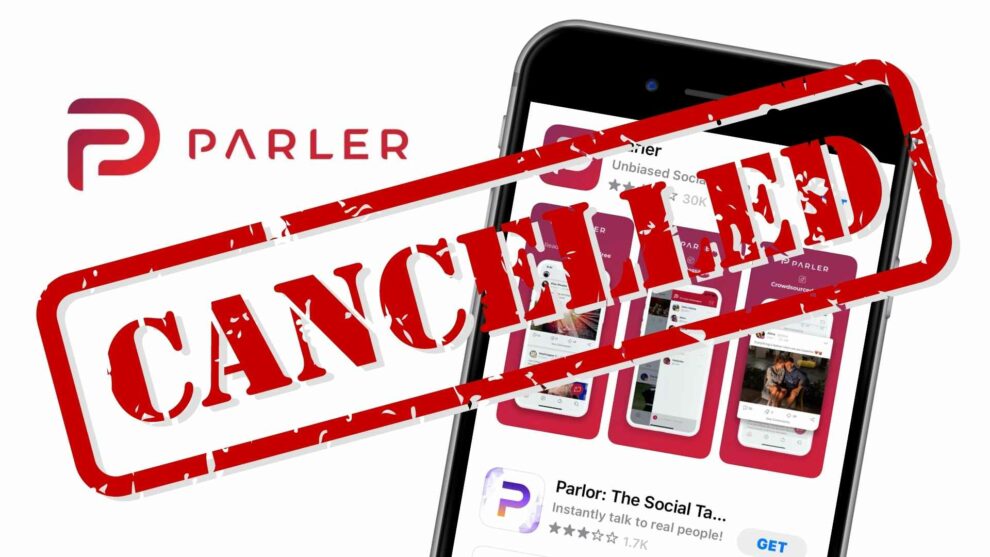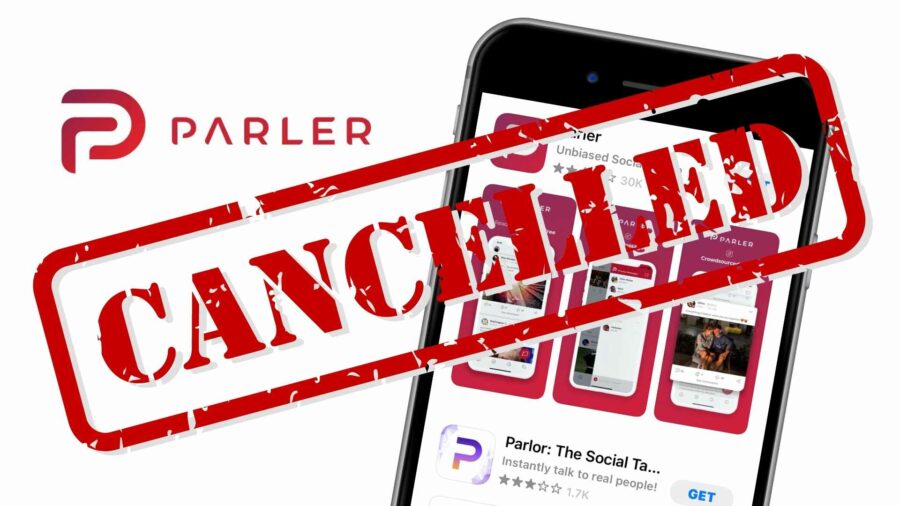 According to Parler CEO John Matze, the company "does not condone or accept violence" on its site. Specific forms of content are prohibited by Parler's regulations, including 'fighting words' or 'threats to harm,' which include threats of violence against a person or organization, obscenity, and pornography. The guidelines warn users to "not actively post rumors about other users/people you know are incorrect," but no other policies against disinformation are mentioned. According to disinformation researchers, far-right groups that participated in the riot had a robust online presence on alternative platforms such as Parler, where they promoted violent rhetoric and organized ahead of the disturbance.
How to use parler social media?
The social network is similar to Twitter in appearance. Following accounts causes items to show in a chronological news feed. Users may submit photographs, GIFs, and memes and post up to 1,000 characters, exceeding Twitter's 280-character limit. You can also leave a comment on a post and look for hashtags. There's an "echo" option with a megaphone icon that works like the Twitter retweet button and an upvote icon for a feature that works like "liking" a message on other social media platforms. To sign up for an account, you must be at least 13 years old, as with other social networks.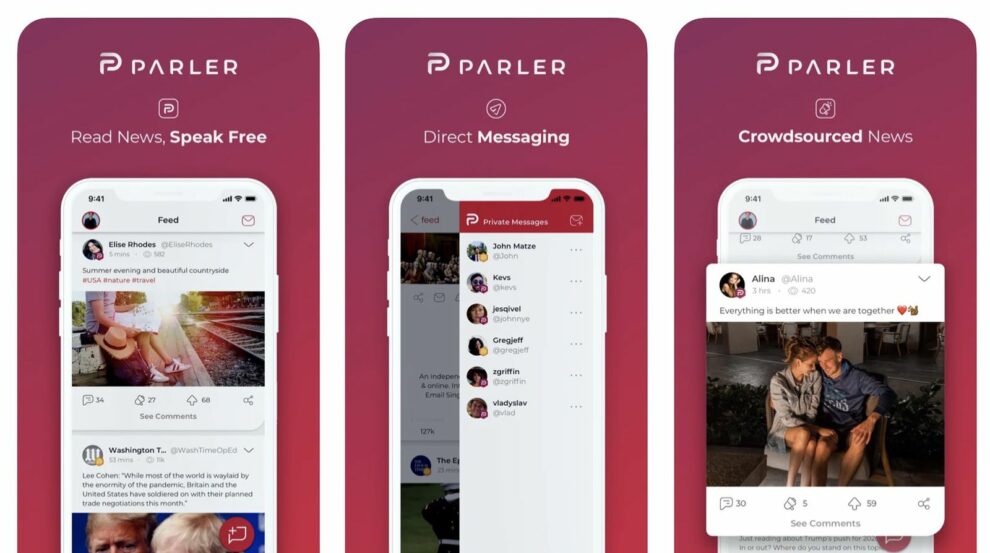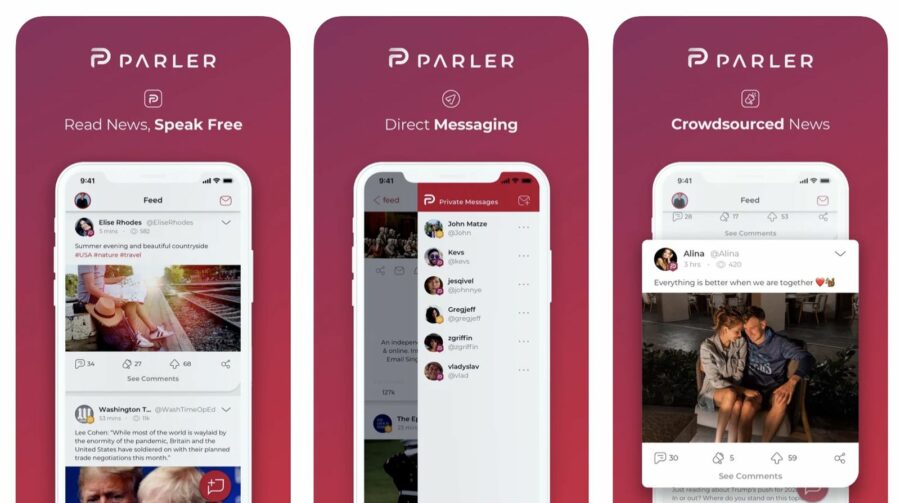 Parler also provides a variety of colored verification badges. A gold badge, for example, is reserved for public personalities with a huge following, but a red badge signifies that the account is not a bot. Parler has spam policies include "repetitive comments and posts that are extraneous to the debate." Parler has fewer restrictions on what it allows on its network than Twitter and Facebook. Users can submit posts that violate Parler's regulations, but the company lacks third-party fact-checkers and does not mark falsehoods.
Some of the stuff that is prohibited on Parler is permitted on Twitter. Parler's guidelines, for example, forbid pornography, whereas Twitter allows users to transmit "consensually generated adult content" if the media is marked as "sensitive." Some users access tweets, including those embedded in news articles, without logging in. Parler, like other social networks, has a set of rules that users must follow when they sign up. Terrorists, spam, unwanted adverts, pornography, threats of damage, blackmail, and content that celebrates cruelty towards animals are not permitted on Parler.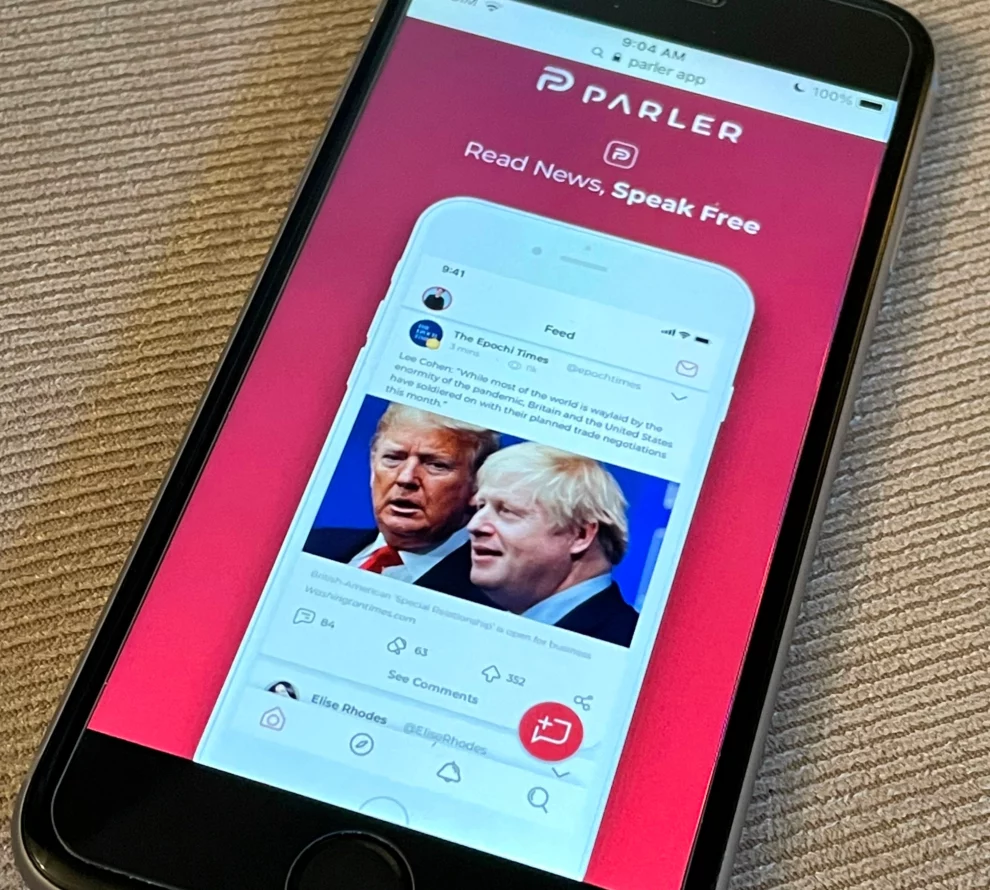 The site does not prohibit hate speech, but it does restrict obscene content, which includes content that is sexual in nature, offensive, and lacks "serious literary, aesthetic, political, or scientific merit." According to the company's user agreement, the site may remove any content or deny a user's access "at any time and for any reason or no reason." Still, the site "endeavors to enable all free speech that is lawful and does not infringe on the legal rights of others."
How to download Parler app ?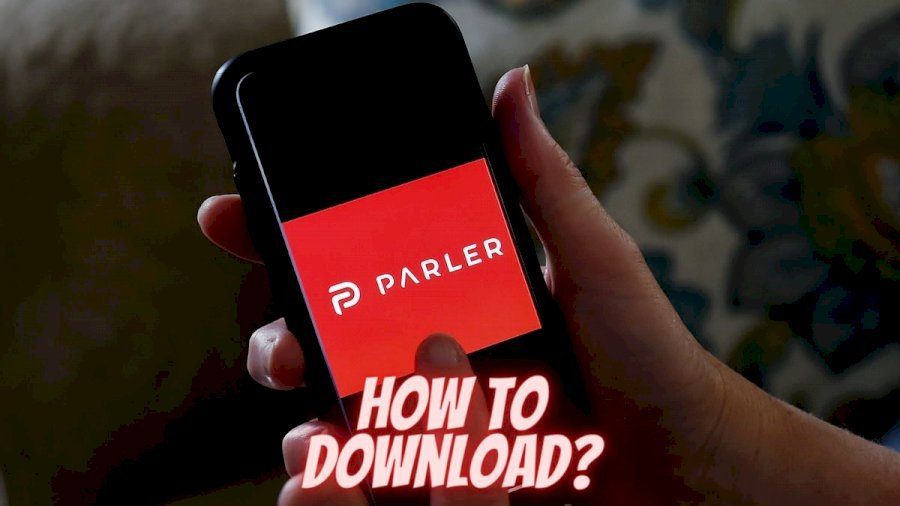 Click the "Get Parler" button to download and install Parler for P.C.

You will be directed to the official store's product page (mostly, it is the official website of the app). Please follow the instructions below:

Press the button to access the official website.

To obtain the app, you may be required to register. You should participate.

After registering, add Parler to your library.

Choose "Install app." It will begin downloading Parler to your computer.

Install and launch the program by following the instructions in the store.

When picking a disk to install, keep the system requirements and the amount of memory utilized in mind so that the app works properly on your P.C.
How to access Parler app now?
Here is a detailed guide that you can follow to learn how to use Parler –
To make a post on Parler, you must first be present on your home screen. Click on the prominent blue symbol with a small plus/addition sign in the lower right corner of your screen and Click on it.

Now, on Parler, type whatever you want.

You'll see a bar at the bottom of the place where you can enter your post and can attach a photo, gif, or meme.

You can attach attachments to your post by clicking on any of them.

Commenting and other features: Under each post, there are three buttons labeled Comment, Echo, and Upvote.

To comment, click the first button. You can also include a photo, a meme, or a gif with your comment.

By clicking on the center one, you can 'echo' a message on your home screen, akin to a retweet on Twitter.
How to Manage Your Parler Account?
If you want to learn how to manage or create an account on Parler, you can follow these tips –
To launch a new slide menu, click the person icon on the top left corner of your screen.

Select Profile. Your account username, profile image, followers, following, comments, and votes will be displayed here.

To modify your profile picture and username, add or change a banner, and add a bio, click the gear icon in the top right corner.
Also read: Truth Social Android is Coming in a month as hinted by Kash
Parler for Android
Here's a step-by-step tutorial for setting up an account on Parler for Android devices: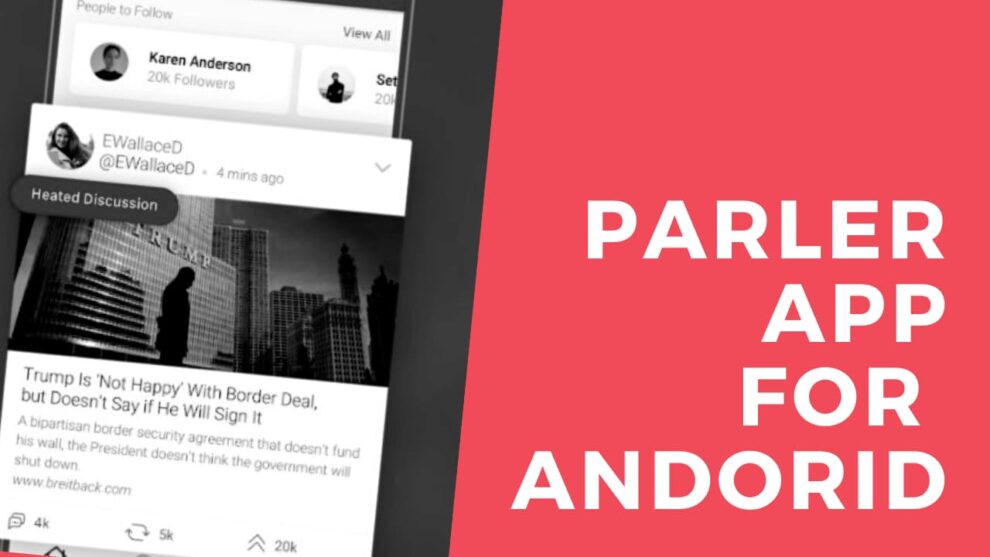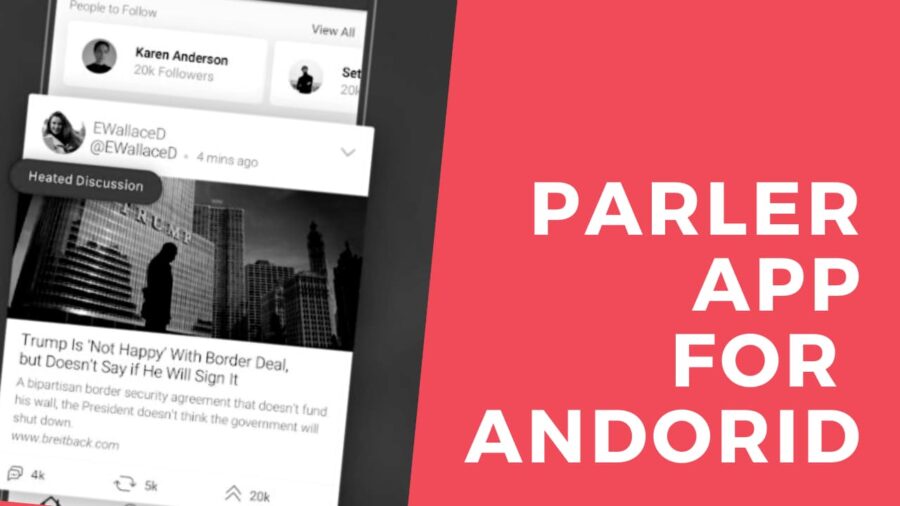 After installing the Parler app on your Android device, ensure you're connected to the internet and activate the app.

 Select the Create an Account option, which will take you to the Policies page.

Each social networking service has its policies, terms and conditions, and so on. You must agree with all of them to go to the next stage. Check the checkboxes next to the Privacy Policy, Terms of Service, and Community Guidelines, and then press the Continue button.

 Now input your email address, phone number, and password (the password must be at least nine characters long and contain one uppercase letter, one lowercase letter, and one unusual character such as @!#.) Then press the Next button.

In this step, you must validate the captcha. For security reasons, it is a mechanism through which the app verifies that you are a human being attempting to create a new account and not a robot. It is a simple procedure, and you should have no trouble completing it.

 When you finish step 4, an SMS with an authentication code will be sent to the phone number you specified in step 2. To continue, enter that code.

Create a Parler username. This will be your I.D. when using the app. To proceed, click Continue.

The process of creating an account on Parler is nearly complete. Click Continue to proceed to a new screen titled Customize your Parler Experience. Personalize it as desired, then click Done.
Who owns Parler now?
According to paperwork filed with Companies House, a U.K. agency that registers company information and makes it available to the public, Parler is now dependent on a hosting service from DDoS-Guard Corp., owned by two Russians, Evgenii Marchenko and Aleksei Likhachev.
Is there any Parler NFT Marketplace?
Yes, Parler has an NFT marketplace named Crypto Social.
Can I purchase Parler Stocks?
As of now, Parler isn't a publicly traded company. Hence, you cannot purchase Parler stocks.
Which is the best Conservative social media platform?
Conservatives have long claimed that social media platforms like Twitter and Facebook stifle their free speech. These Parler alternatives have frequently denied doing so, claiming they have anti-hate speech and incitement of violence policies that apply to all users.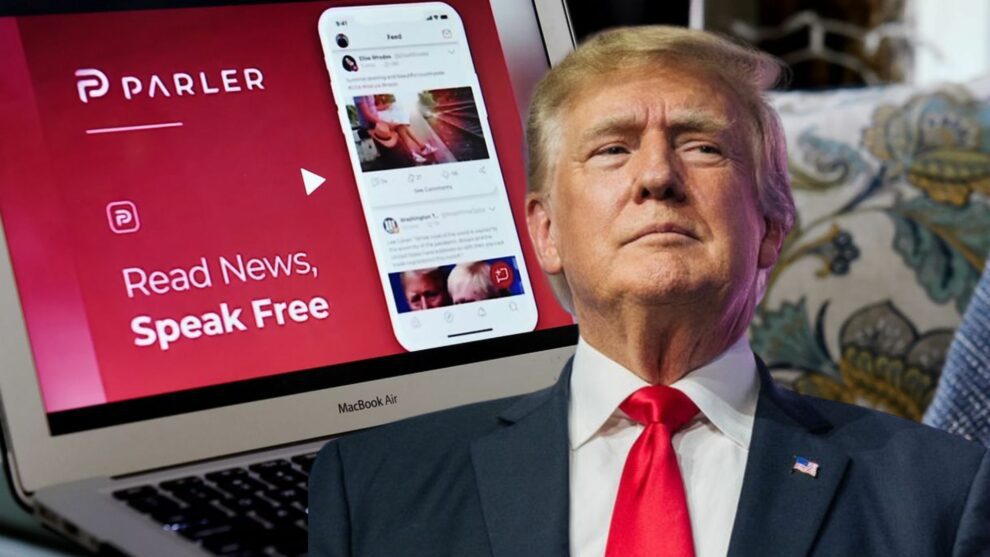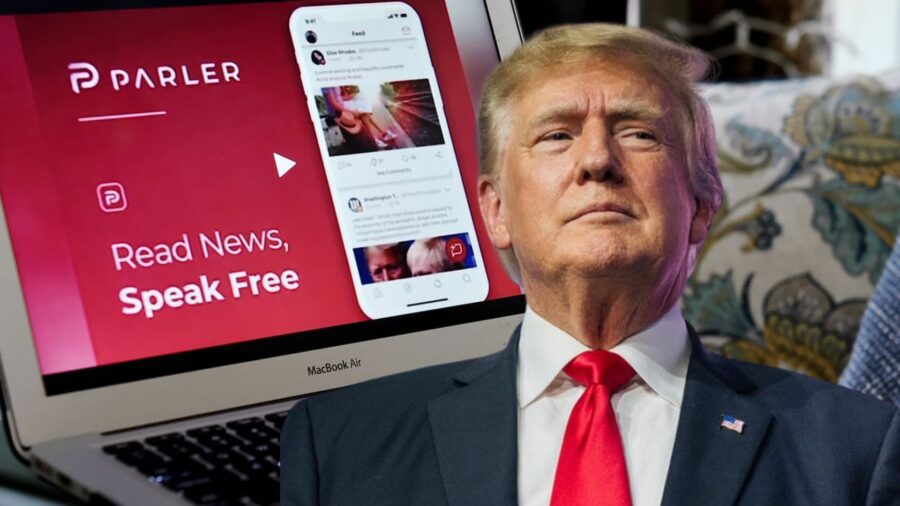 Hence conservatives have moved forward toward other social media platforms like : Gab Social ,Truth Social, Rumble video sharing service,  Getty, Frank Speech.
From where to purchase Parler Accounts?
If you want to buy Parler accounts for social media marketing, you can visit any social media marketplace.
Reviews of the Parler app
"I downloaded this app to see what it was all about. I am visually impaired and use screen reading technology on the iPhone to use applications. I normally reach out to developers before I publish reviews on issues, but there is no way to reach out to them so I am forced to do it this way. The sign-up process is definitely biased. Not sure what the whole what is your favorite color thing is, but th

is is definitely exclusive to people who can see and there should be an option to skip. Moving on from that you can enter your information and sign up correctly using voiceover. The problem comes after that when they make you enter a capture. There is no audio option, this is not 2005. We have technology is in place to assist who cannot see the capture codes. Google's recapture has audio options, and sodas pretty much every other capture service in the world. Not sure what this is about but there is no way to contact support and I am forced to give this application to stars. One star for potential and that's about it. This definitely needs to be more inclusive for everyone and not be so ablest."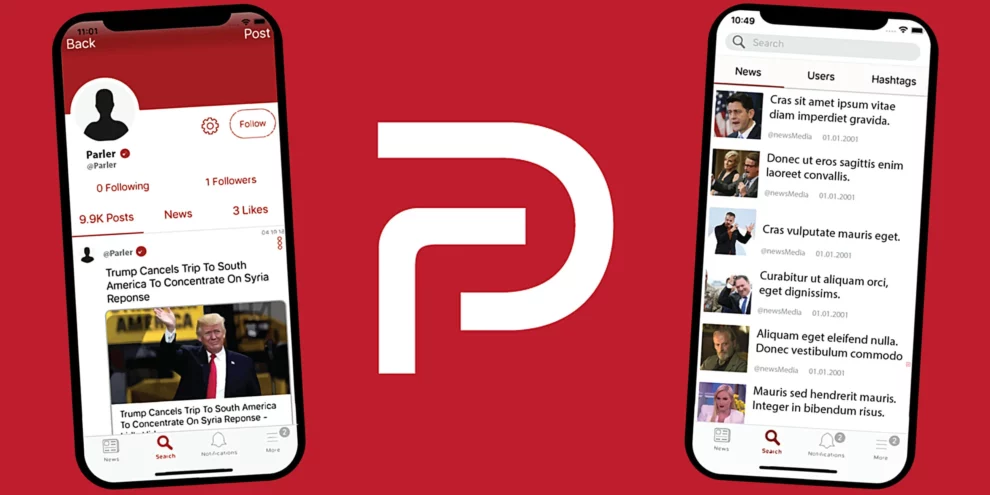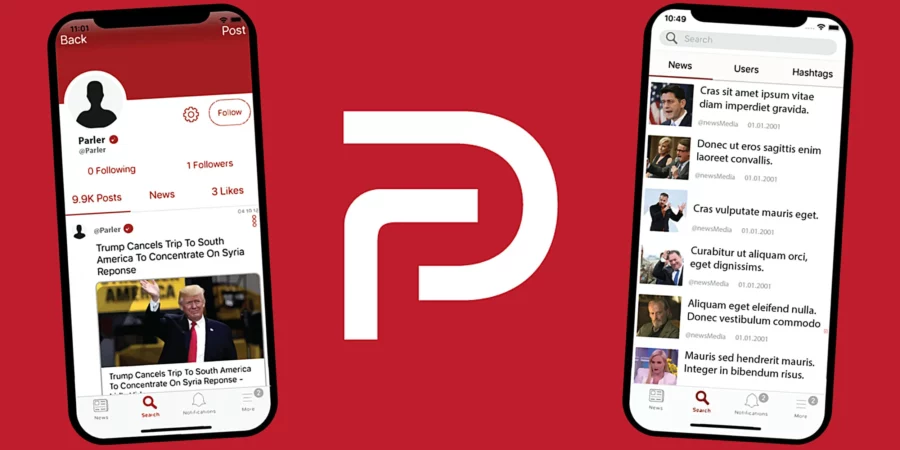 "Great site, there are a few bugs but they roll out updates fixing things really quickly. It is very user-friendly with some cool concepts. As people move over to Parler for freedom of speech it has overwhelmed them causing the site to lag and have some issues, it will be fixed, just give them a minute. NOW for the heads up, Twitter trolls are everywhere, they spew hate at everyone BUT on Parler you

have a block button, USE IT! They also have an option to make your account private, it will indicate that by a lock at the top left hand corner by your profile picture. This site is a space for people to interact and share ideas, debate and filter information that's out in the world. Don't allow childish, racist bigots from FB and Twitter to ruin your time on this site, your in control on Parler. Thank

you to everyone who made this happen and giving us a space to debate and share ideas! Your the true hero's."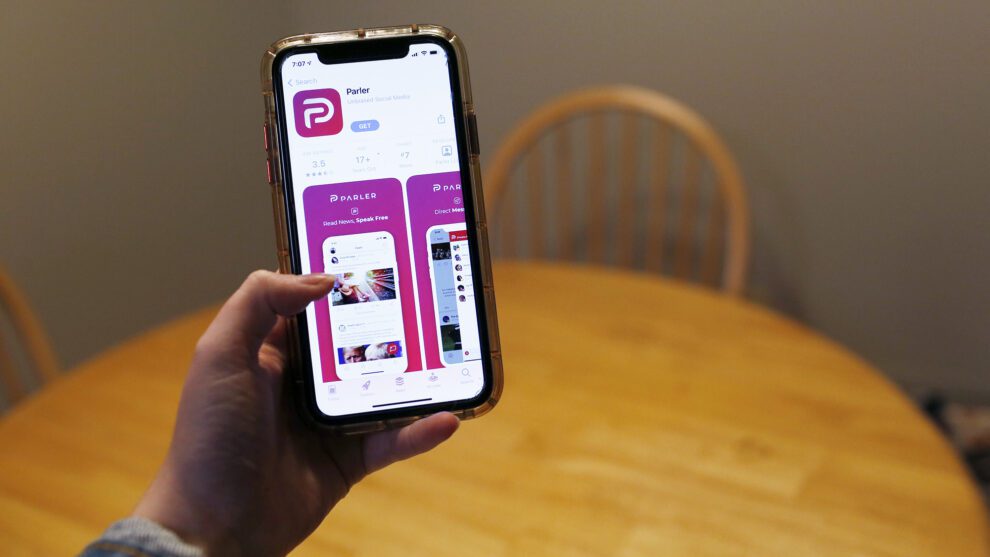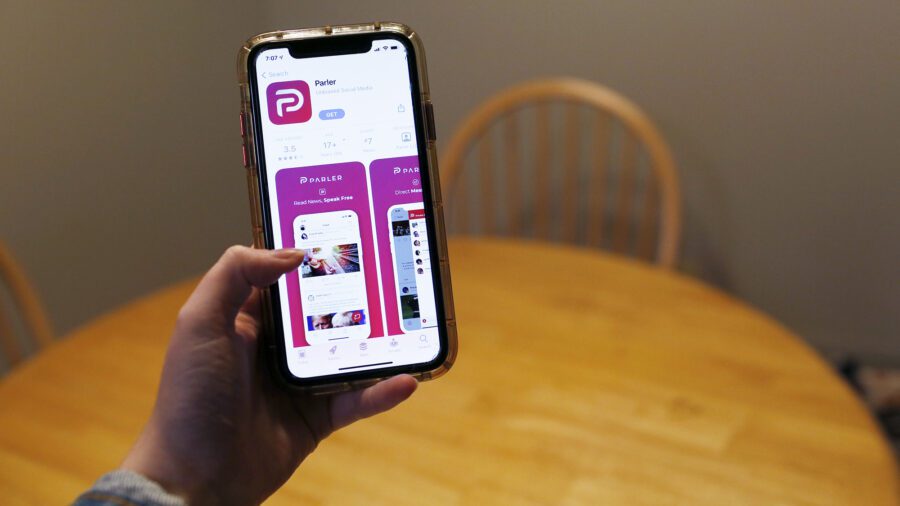 "I love this app. I think this app is what America was founded on/for in regard to free speech. Being able to speak my mind without fear of being censored is nice. But more importantly, it is being able to find information that others may find hard to believe or true enough that it threatens them to sensor everyone else. We should be able to connect with ppl around the world in a peaceful manner

without fear of being shut down. Parler has given back that freedom. I have not seen anything that would say otherwise. Plus we are all adults (if your child is on there that is your own thing), but if you can't handle seeing life then turn the page. Walk away. Anyways, I just wanted Apple to know that they need to make a stand and keep Parler up. Do not bow down to big MSM and take away all of the rights of the ppl that are now on Parler, that would make the other social media a monopoly and that is not okay."

Subscribe to Email Updates :