This Tempe travel safety guide answers all safety-related questions, including is Tempe AZ safe, the safest and most dangerous places, safety tips, and more.
So without any further ado, let's get started –
Is Tempe AZ Safe?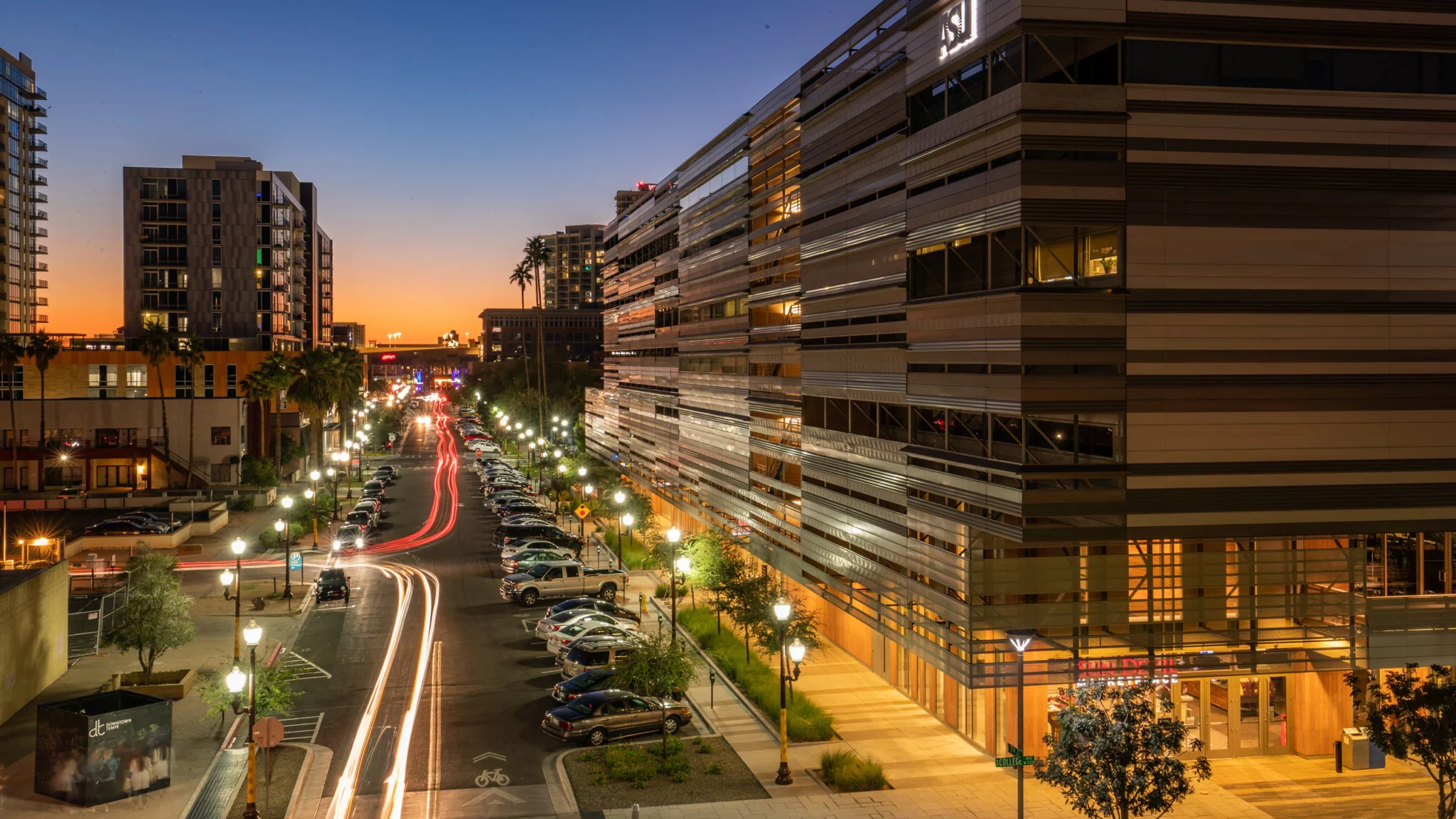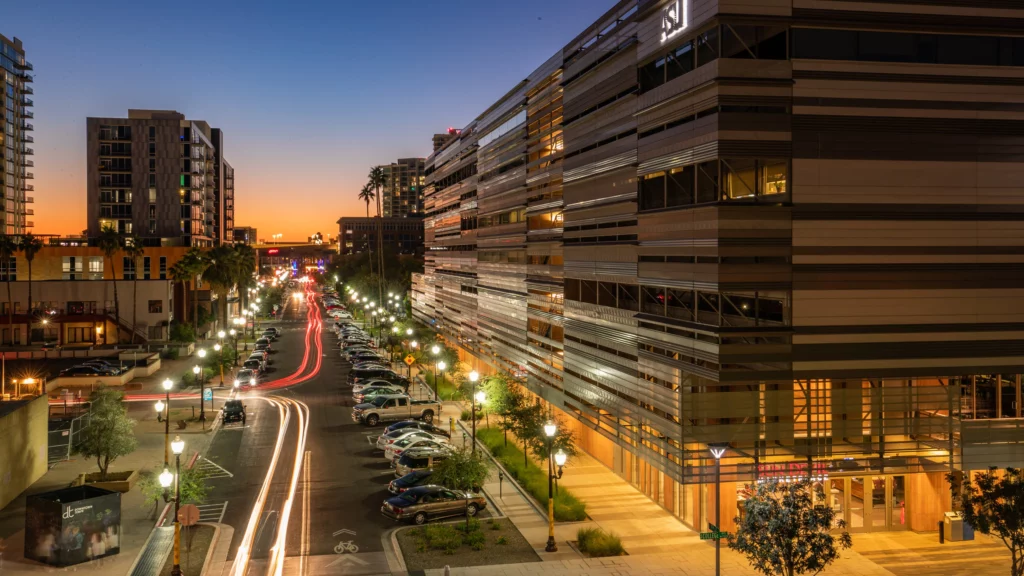 Located in central Arizona, US, and a part of the crowded urban Phoenix, the city of Tempe is very beautiful to visit. The city is called after the Vale of Tempe in Greece and is an old city on the banks of Tempe Town Lake. It is home to Arizona State University.
The city is always busy with sporting events of several kinds, including the games of baseball, football, and basketball. There are plenty of attractions, amusement parks, restaurants, shopping centers, and modern facilities for sports and recreation.
The main attractions are desert discoveries, stunning lakes, viewing modern art, learning a bit of history, and being mesmerized by aquatic creatures at an aquarium. It also houses many performance venues like Tempe Center for the Arts and Gammage Auditorium.
Tempe Town Lake is home to numerous national and international occasions, such as Ironman Arizona and Rock n Roll Marathon. This city offers plenty, from a vibrant college vibe to its walkable downtown, family-friendly attractions, arts, culture, and ample sunshine. No matter your age, you will get something interesting in Tempe.
If you're visiting this city, this article will be a lifesaver. This guide answers all safety-related questions that you may have.
Warnings & Dangers in Tempe, Arizona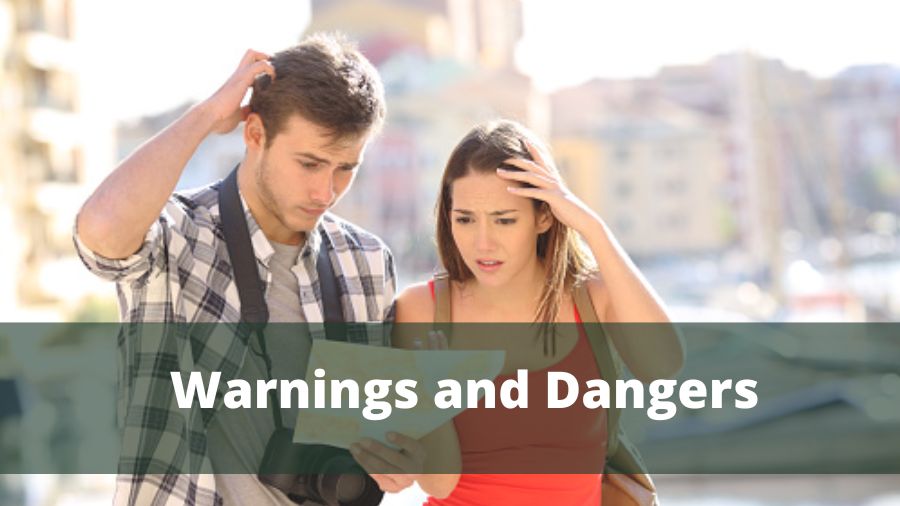 Overall Risk – Medium
You have medium risk in the small city of Tempe as the overall crime is above-average. The current report shows a 10% decrease in property crime and a 24% increase in violent crime. However, the crime risk depends on the location within the city and its closeness to Arizona State University. It would be best if you avoid traveling alone in the city's northern areas.
Transport & Taxis Risk – Medium
There is a medium transport risk. The city provides light rail and bus services with other transportation choices. With more transport systems comes more risk. You should be careful while traveling by bus or rail. Avoid carrying expensive items while traveling in public transit.
Pickpockets Risk – Medium
The city has a considerable risk of pickpockets. Be careful if someone tries to distract you. Such people may target you for your belongings and money. Avoid keeping your wallet or purse in your back pocket.
Natural Disasters Risk – Low
The city has a low natural disaster risk. There are thunderstorms, occasionally floods, and hail storms. Also, there are rare tornadoes, but these are not a big issue. Heed the warnings and be safe. Checking weather reports would help you minimize the risk.
Mugging Risk – Medium
Although the risk for mugging is medium, the real chances depend on several factors, like location, the time of day, commercial areas, and more. Arizona State University's nearby regions may have more danger, especially for people traveling on foot.
Terrorism Risk – Medium
Tempe has terrorism on a hike, so the city has a medium terrorism risk. The Arizona Counter Terrorism Information Center monitor, prevent, and control terrorism in the state. Be alert while traveling in the city, especially in public places.
Scams Risk – Medium
Tempe has moderate scam risk, and scams can occur in various business practices, travel sites, shopping offers, and other consumer frauds. The Arizona Attorney General provides important guidance regarding potential scams in the city. Learning about different scams might prevent you from falling for a target.
Women Travelers Risk – High
Women travelers have a high risk in Tempe. Female travelers face unique threats in the form of gender violence. If possible, try traveling in a group or family to avoid such a situation.
Tap Water Risk – Medium
There is a medium tap water risk. It is believed that water contains certain contaminants exceeding the limits. You should carry bottled water while traveling in the city.
These warnings and dangers would allow you to learn about the city regarding various factors.
Safest places to visit in Tempe, Arizona
Segway Down Tempe Lake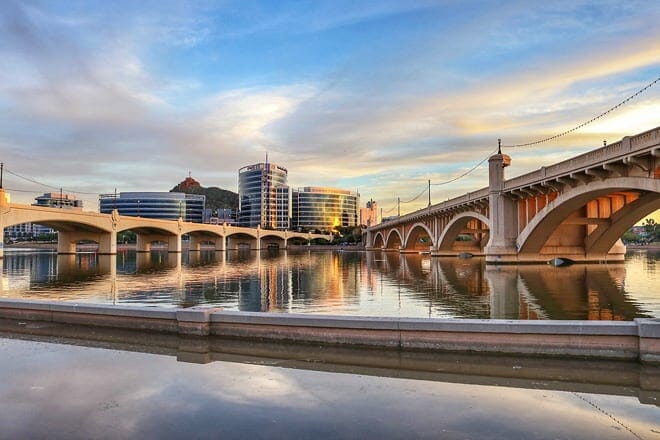 Tempe Lake is a reservoir comprising a portion of the dry riverbed of the Salt River as it crosses through Tempe. You can take Segway Tours of Scottsdale to learn more about the lake. Your travel guide will tell you the stories and historical facts about the lake.
You will also be taught the correct way to maneuver as you paddle along. If you visit this place, it will be a great experience for you or your family.
Big Surf Water Park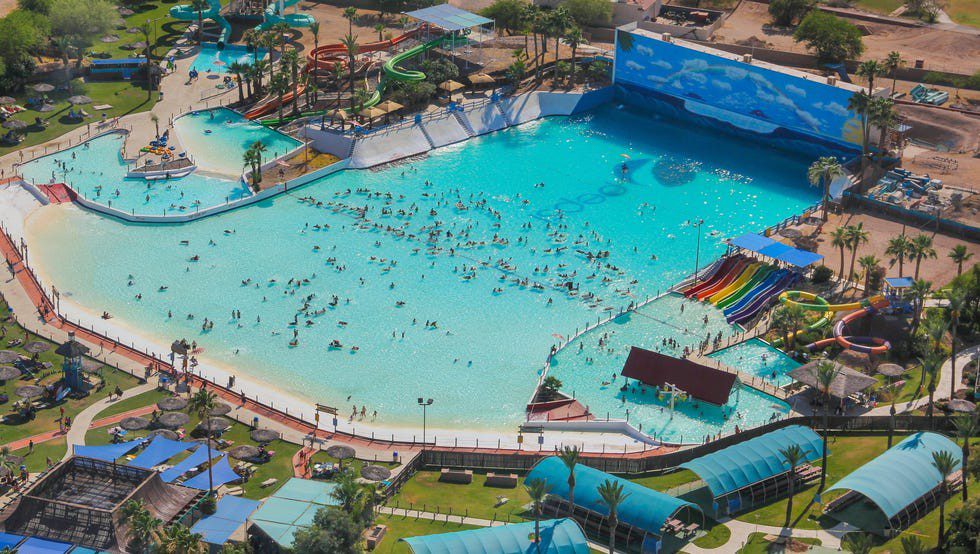 Big Surf WaterPark contains many watery attractions. It has plenty of rafts, boogie boards, and surfboards to enjoy. Big Surf Waterpark is America's original wave pool, holding 2.5 million gallons of water.
The park ensures every visitor remains safe and has some specific safety measures. For example, children under 48 inches in height must wear a complimentary life vest, and all kids under are mandated to be accompanied by an adult. You can have some awesome slides, such as the spine-tingling Hurricane and Black Hole. You can easily rent a raft and float along at your speed for the day.
ASU Gammage Auditorium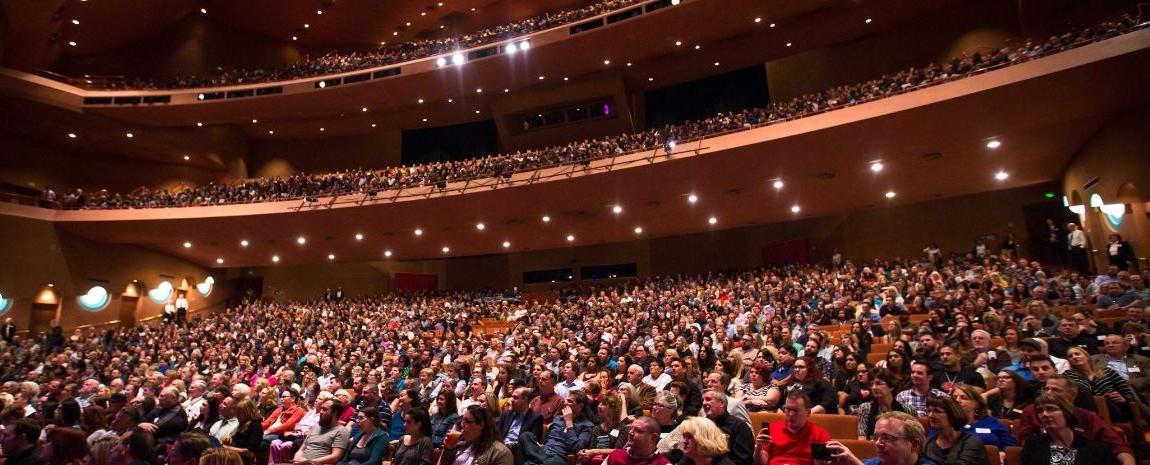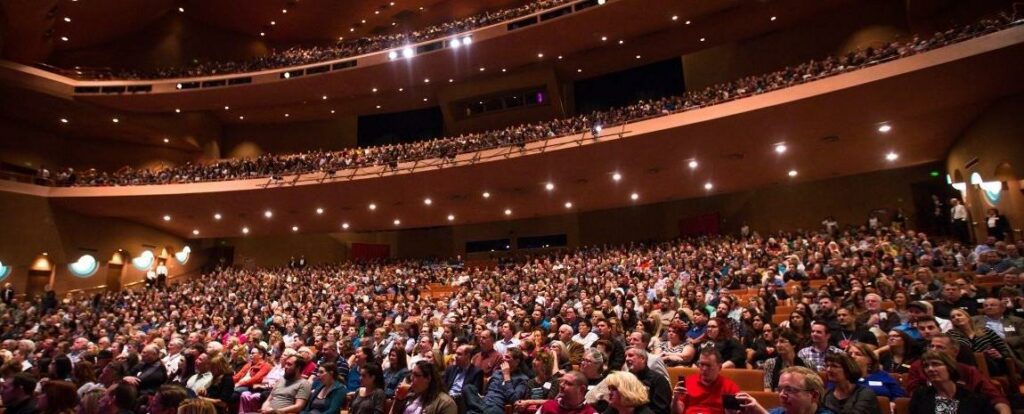 ASU Gammage Auditorium is a famous theater venue with customers and touring performers providing comfortable seats, wide corridors, and good acoustics. The Auditorium is worth visiting the three lobby galleries featuring photography and paintings from local artists.
You can also have the official building tours. Gammage Auditorium has a famous café and bar with gourmet sandwiches, snacks, and desserts, alcoholic and nonalcoholic refreshments.
Tempe Center for the Arts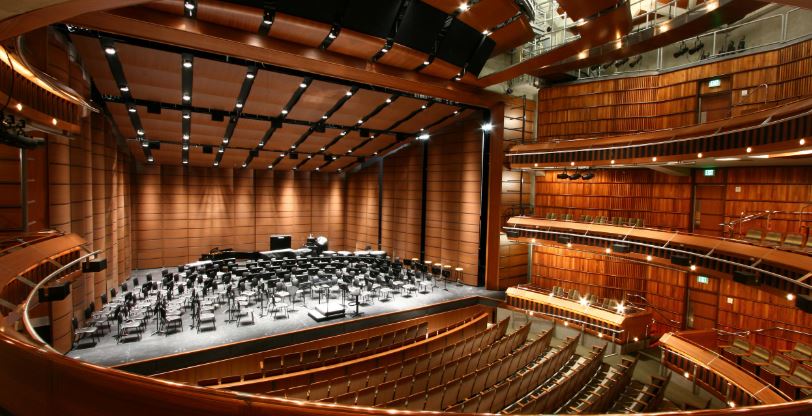 Tempe Center for the Arts features a roof of complicated geometric folded plates. This place is ideal if you are traveling with your family. The roof has become a popular landmark of the city, visible from the nearby freeways and to the multiple airplanes that land at Phoenix Sky Harbor International Airport.
The grounds are also stunning. The kids would love the fountain overflow that drops off into the surrounding pool.
Karsten Golf Course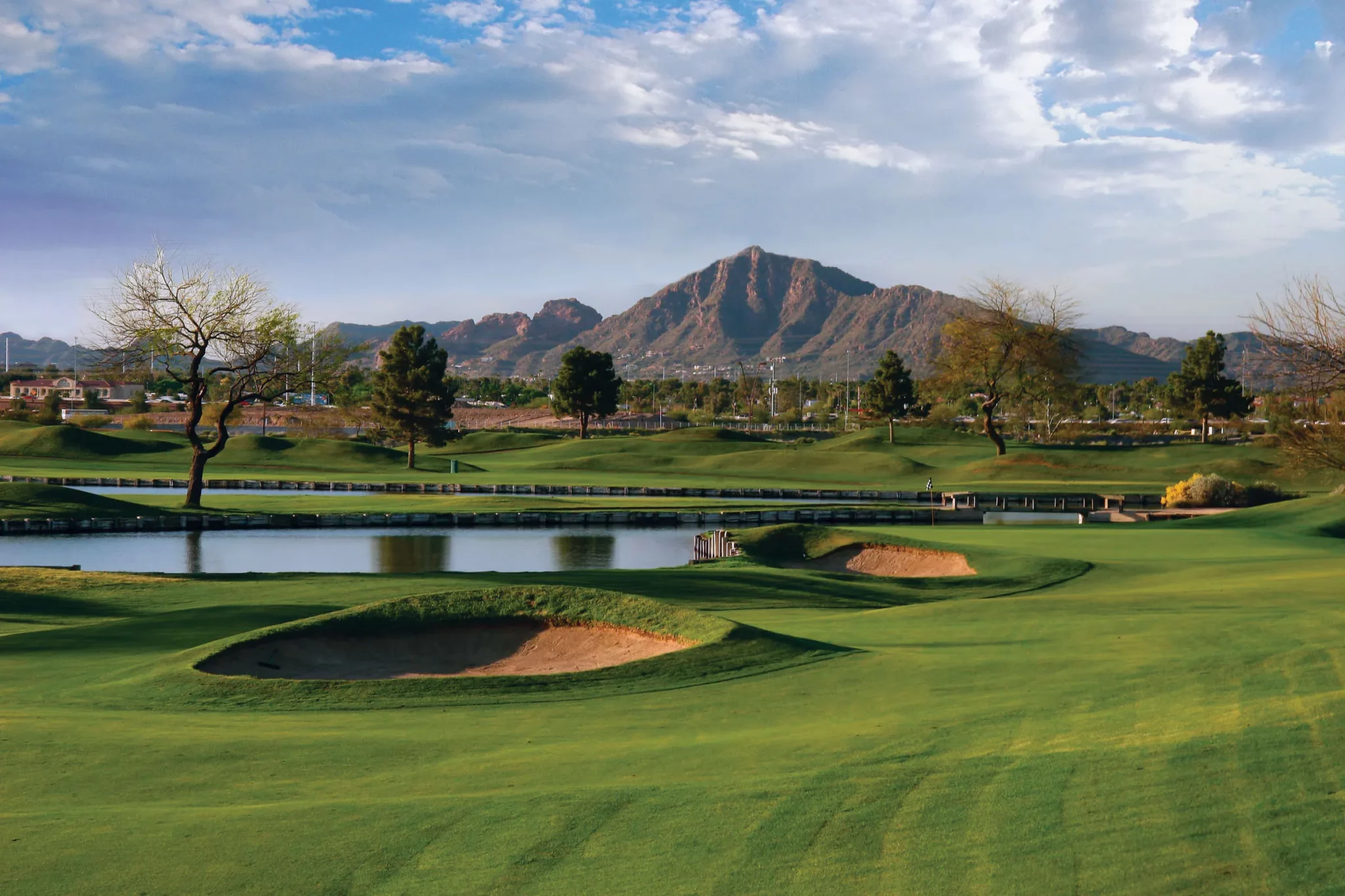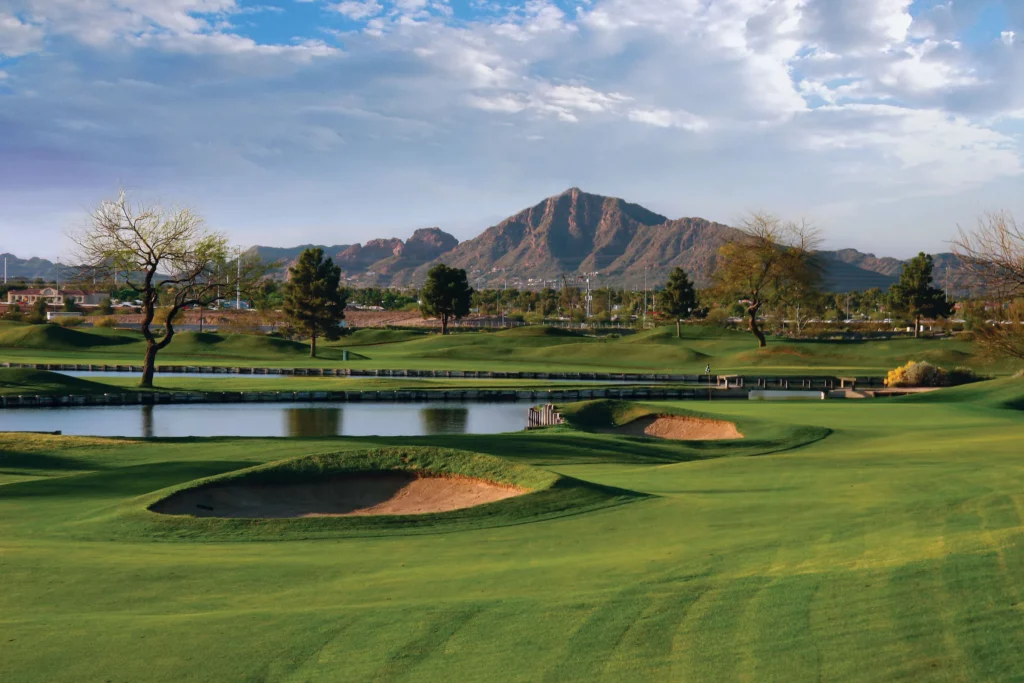 Karsten Golf Course is known as a first-class golf course for its excellent upkeep. It is a well-challenging course with its rolling fairways and undulating greens. For golf fans, there are many inexpensive packages to purchase, which will give you an awesome experience of playing a bit of glorious golf.
Some of these include two rounds of golf, a bag tag, practice balls, one sleeve of Titleist pinnacle golf balls, and a voucher for the cafe's tasty breakfast or lunch.
Sea Life Arizona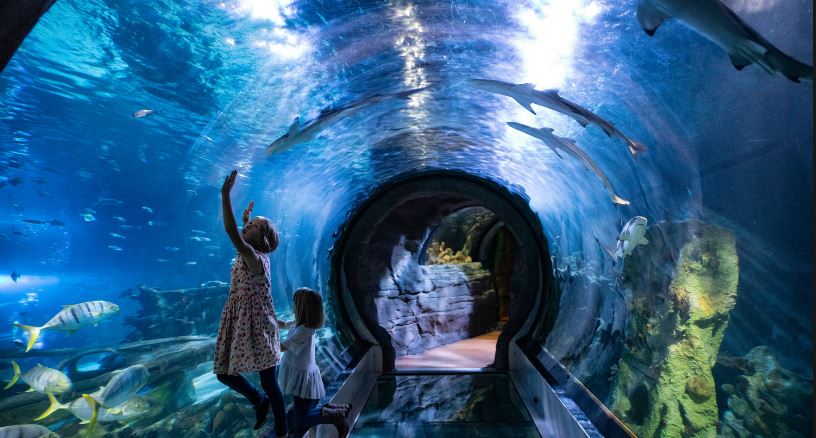 Sea Life Arizona is a 26,000-square-foot interactive aquarium in a mall offering great fun to visitors. The aquarium has a 360-degree ocean tunnel and some beautiful touch pools.
It is filled to the brim with many creatures, including octopi, sharks, and seahorses that swim in the educational aquarium. It can certainly provide a good hour of entertainment and, as it is situated within a mall, you can also have some shopping.
Historical Museum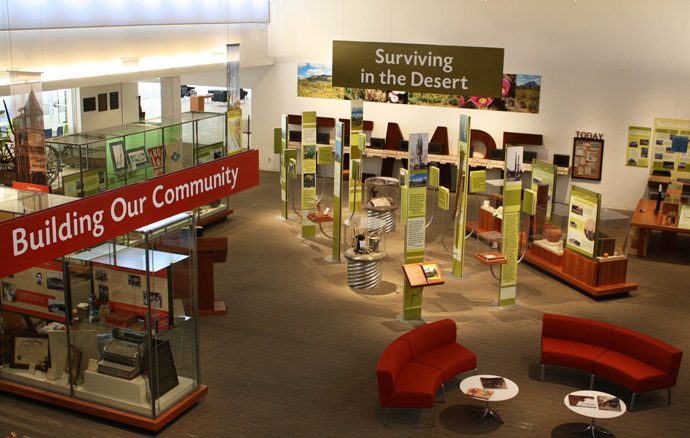 The Historical Museum has plenty of information about Tempe's past, with various displays on fascinating topics. This great place and well-maintained center for your kids and family offer huge entertainment and learning.
The museum has a lawn surrounding it where live performances of various music artists are held. You will also find an attractive cafe inside the museum where you can get tasty snacks.
These are the safest tourist places you can consider visiting.
Places to avoid in Tempe, Arizona
Tempe has some dangerous places that you should avoid to be safe. As per crime rates and various data, the southeastern part of the city is considered the safest, while the northern region has higher crime rates.
In addition, the area near Arizona State University is considered unsafe. Therefore you can avoid these areas in the city to help yourself stay out of danger.
Safety tips for traveling in Tempe, Arizona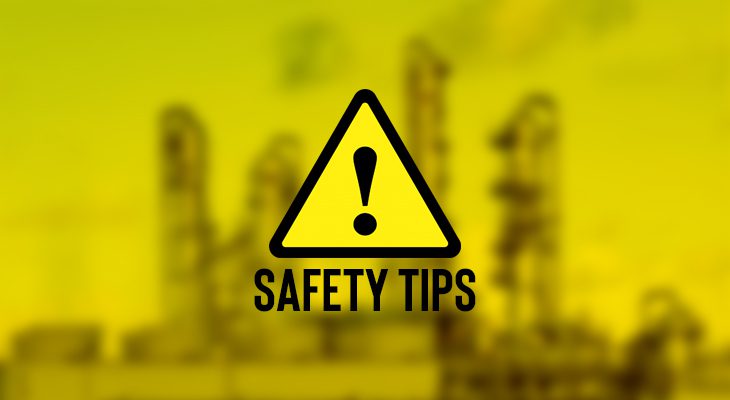 When in Tempe, Arizona, we recommend you follow these safety tips to stay safe during your journey –
Research properly – It is a good idea to research a little about your travel destination before you start traveling. This helps you to be prepared for the risk there.
Be careful in summer – The summer can be killing. Be cautious of summer and take proper precautions to help you fight the heat.
Select Good Hotel – Choose to stay in a hotel that allows you to lock your valuables. It would be best if you carry travel insurance offering coverage for valuables and other travel-related incidents.
Wear a correct outfit – To save yourself from scorching heat, wear comfortable shoes, loose-fitting clothing, hats, etc. Please ensure your shoes are for the desert region.
Correct Hiking Time – You must hike in the early morning if you are hiking Papago Park and South Mountain Park.
Drink a lot of water – The best way to fight Tempe heat is to carry and drink a lot of water while traveling to keep you moist. To compensate for water loss, you must have one liter of water every hour of travel.
Choose a reputable company – While making any reservations, you must choose a well-known company as there are high scam chances.
Carry copies of your Document – It is smart to have copies of your important documents and carry them to different places while traveling. So, in case you lost one, you still have another option.
Inform your family – You must inform at least one family member or friend about your travel plan, where you are going, when you will return, etc. This would help you in an emergency.
How safe is Tempe to travel alone?
You can travel alone in the city. Tempe is a small town with an above-average crime rate. Though the crime depends on the area, it is wise not to travel alone in unfamiliar areas, especially in the northern areas of Tempe.
Overall, you cannot travel casually without being aware of your surroundings as the city has major risks for several factors.
Is Tempe AZ safe for solo females?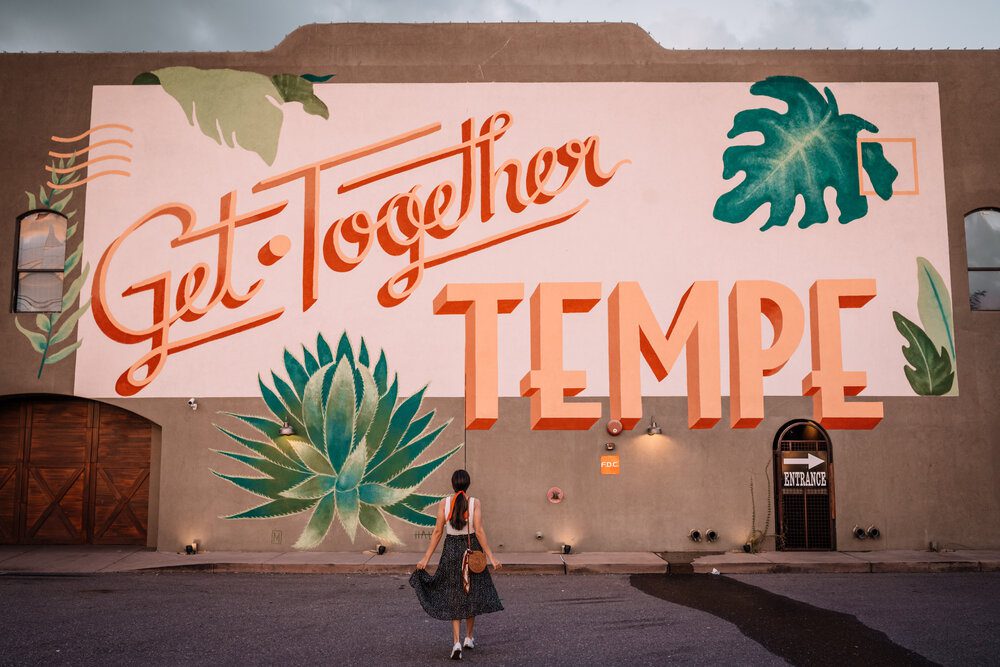 Unfortunately, Tempe is highly unsafe for solo female travelers. The city is believed to have gender violence against women, which is a major threat.
If you still wish to explore the city, travel with precaution and take every recommended standard safety measures to keep yourself protected.
Read safety guide for other cities of Arizona –
How safe is Tempe for Travel?
Like most cities, Tempe has some safest and most dangerous places. As per data, the crime rate is considered high according to the size of the city. Tempe's crime rate is 75% higher than the national average, and violent crimes are 42% higher than the national average. You have a 1 in 25 chance of being a victim of violent crime.
However, this number does not significantly affect tourism in the city. The city is visited by plenty annually. Therefore, overall, Tempe is safe to visit. Take proper precautions and follow safety tips, especially the ones listed above, and you will be safe in Tempe.
Hopefully, our travel safety guide has provided you with the details you were searching for and helped you decide is Tempe AZ safe for you to visit.

Subscribe to Email Updates :