Biotech entrepreneur Vivek Ramaswamy is supposed to offer a jaw-dropping salary of 100K$ to hire a nanny for his kids.
Here are the details of the news.
Is Vivek Ramaswamy offering over 100K$ to hire a nanny?
United States Biotech entrepreneur and 2024 presidential candidate Vivek Ramaswamy is reportedly in search of a nanny to look after his children.
According to the job advertisement on a recruitment staffing website, Ramaswamy is offering $100,000 in salary to hire a nanny.
The job advertisement on EstateJobs.com reportedly reads, "Curiosity, adventure, and constant motion define the family's lifestyle.
Also, read "Vivek Ramaswamy's campaign asks RNC to change third debate rules give me variation"
This is an exceptional opportunity to join a high-profile family, contributing to the growth and development of their children while participating in unique family adventures."
The job advertisement also states that the chosen candidate will have to work 84-96 hours a week in a rotational schedule, one week working followed by one week off.
The hired nanny may have to travel almost every week. The job post says, "Weekly family travels, often via private flights, are a regular occurrence. "
Also, read "Ramaswamy proposes ending birthright citizenship"
The advertisement also adds, "The candidate will be needed to coordinate with the other house helpers including a chef, housekeeper and private security to provide a seamless daily routine for the children."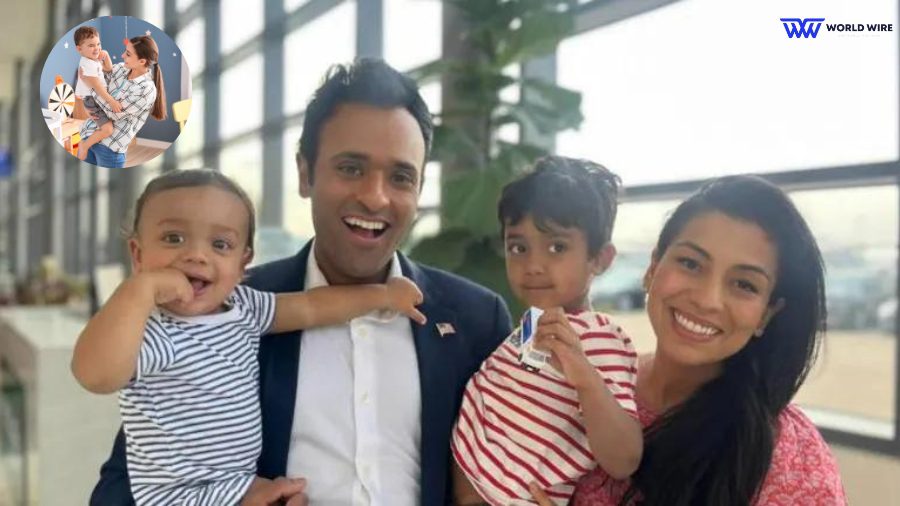 However, the recruitment post for the requirement of a nanny did not mention the recruiter's name. Nonetheless, it is expected to be posted by Ramaswamy.
The billionaire and his wife, Apoorva Ramaswamy, a professor and physician at Ohio State University, have two sons, Karthik and Arjun, 1 and 3.5 years old.
The speculation that it is Ramawasmy who is offering a wonderful salary for the requirement of a nanny has arisen because of the details mentioned in the job post.
Also, read "Vivek Ramaswamy's Business Ties to China Explained."
Like, the job post said that the nanny would have to cook vegetarian meals for the children. Moreover, the ages of the kids mentioned in the advertisement are similar to those of Ramaswamy's sons.
The Indian-American-presidential hopeful owns Roivant Sciences, a pharmaceutical research firm he founded in 2014. He stepped down as Roivant's CEO in 2021 and resigned as the firm's chairman in February 2023 to dedicate himself entirely to his political career.
As per recent estimates in August, Vivek Ramaswamy's net worth is $1 billion.
Although many reports claim that the job advertisement seeking a nanny with a 100K$ salary belongs to Ramaswamy, there is no official confirmation except for some matching family details.
Also, read "Vivek Ramaswamy shares his family's citizenship story"
As the advertisement did not suggest the recruiter's name, it is not worth pointing out that the nanny's recruitment post on the website talked about Ramaswamy's family and belonged to the Republican presidential hopeful.

Subscribe to Email Updates :