During the second GOP presidential primary debate, Vivek Ramaswamy was repeatedly criticized by his opponents for having business ties to China.
With six other candidates on Wednesday night, he participated in a debate at the Ronald Reagan Presidential Library & Museum in Simi Valley, California.
Rivals attacked Ramaswamy for his prior ties to China, including South Carolina Senator Tim Scott, former Vice President Mike Pence, former U.S. UN Ambassador Nikki Haley, and Florida Governor Ron DeSantis.
Vivek Ramaswamy's Business Ties to China Explained
Before entering politics, Ramaswamy worked as an entrepreneur. Although Ramaswamy no longer has any business ties with China, he formerly had a direct relationship.
Sinovant Sciences is a Chinese pharmaceutical company Ramaswamy founded in 2018 by combining Roivant Sciences, a biotech business he founded in 2014, with CITIC PE, a division of a larger business owned by the Chinese government.
Read Related News – Nikki Haley Delivers Absolutely Savage Burn of Vivek Ramaswamy at GOP Debate
A Sinovant event press release in 2018 refers to the business as "a Shanghai-based biopharmaceutical company dedicated to bringing innovative medicines to China and advancing Chinese biopharmaceutical innovation abroad."
A new business, Cytovant Sciences, was established by Roivant and Sinovant in 2019. Its goal was to "become Asia's premier cell therapy company by discovering, developing, and commercializing new medicines that are uniquely suited to Asian patients."
Check Out Other News – DeSantis and Newsom to Take Stage for High-Stakes Debate
Sinovant and Cytovant are no longer operating, and Vivek Ramaswamy left his position as CEO of Roivant the same year he published Woke, Inc.: Inside Corporate America's Social Justice Scam.
Ramaswamy had amassed hundreds of millions of dollars from his business career when he announced his presidential run in February.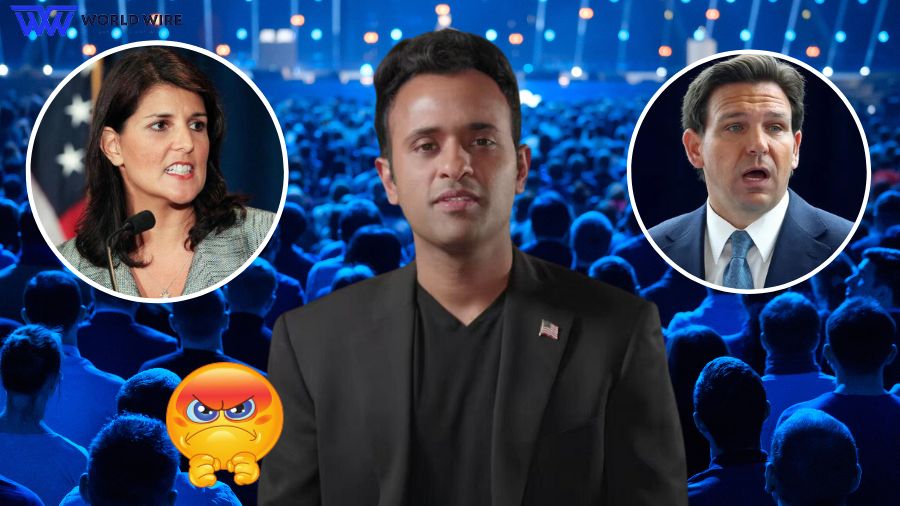 Scott targeted Ramaswamy, who said he was "just doing business with the Chinese Communist Party." Ramaswamy referred to the charge as "nonsense."
Then, DeSantis asserted that "everybody " knew Ramaswamy "did business in China," and Haley charged that he broke off contact with the firm "right before" he announced his candidature for president. Pence fired a similar attack.
Amid the criticism, a visibly furious Ramaswamy defended himself by asserting that he only conducted business in China "when every other CEO expanded into the Chinese market."
What's More – Must-Watch Moments from the Second Republican Debate
Ramaswamy stated, "You know what I did with my first company? We opened a subsidiary in China. But you know what I did that was different than every other company? We got the hell out of there. And when I started my next company … I made a commitment that we would never do business in China."
In the years since Ramaswamy has continued to speak out against American businesses doing business with China.
He has criticized the Chinese government while running for president and said on Fox News in June that he "would ban most U.S. businesses from doing business in China unless and until the CCP reforms its behaviors."
Also, read – Carlson Warns of System Collapse: 'It's Happening Before Our Eyes' 
The candidate's views on doing business with China have changed due to his experiences in founding Sinovant, according to Tricia McLaughlin, communications director for the Ramaswamy campaign, who spoke to Fox News Digital this week.
She added that he would no longer permit this as president because "our country is at a precipice" and "cannot depend on an enemy for our modern way of life."

Subscribe to Email Updates :