In the second Republican presidential debate, Indian-American presidential candidate Vivek Ramaswamy said he would support abolishing birthright citizenship for children of illegal immigrants in the US, continuing his demands for tough policy changes.
Vivek Ramaswamy Calls For Ending Birthright Citizenship In US
On Wednesday, Mr. Ramaswamy participated in the second Republican debate of the 2024 election cycle at the Ronald Reagan Presidential Library and Museum in Simi Valley, California, along with six other candidates, including Doug Burgum, Chris Christie, Ron DeSantis, Nikki Haley, Mike Pence, and Sen. Tim Scott.
"All persons born or naturalized in the United States, and subject to the jurisdiction thereof, are citizens of the United States and of the State wherein they reside," the 14th Amendment's citizenship clause's first section reads.
Also, read – Liberal Media Sidelines Biden Impeachment Inquiry
Although most people accept the long-standing custom that citizenship is granted to those born on US soil, some legal scholars contend that the phrase "and subject to the jurisdiction thereof" appears to give the government a degree of flexibility to restrict the right, just as other constitutional principles can be limited, according to the report.
The Washington Post reported on Wednesday that Vivek Ramaswamy, a son of Indian immigrants, revived a 2015 proposal from then-candidate Donald Trump to end birthright citizenship when asked "what legal premise" he would use to expel undocumented immigrants and their American-born children from the country.
He claimed that since their parents "broke the law" to enter the nation, children of undocumented immigrants who were born in the country should not be granted citizenship.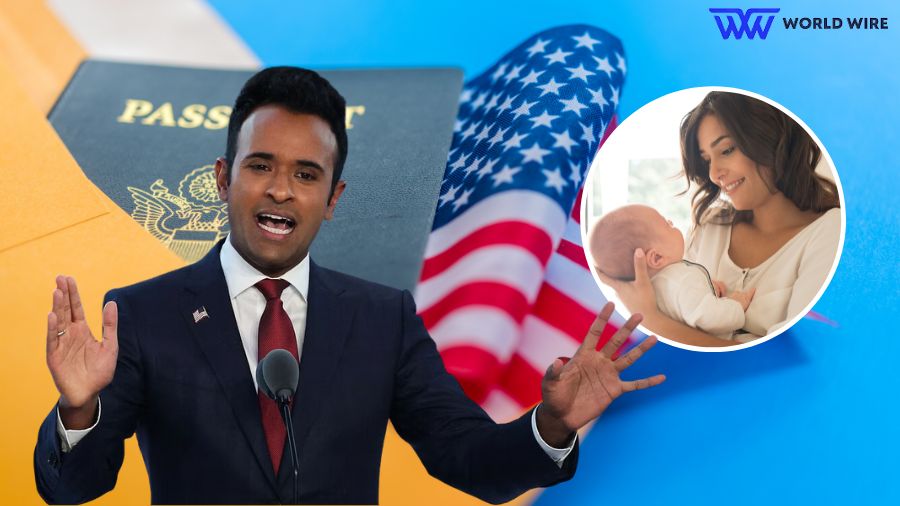 Check Out Other Headlines – GOP Debate: A Hot Mess That Social Media Can't Get Enough Of
To take things "a step further," he promised to end "birthright citizenship for the kids of illegal immigrants in this country." Mr. Ramaswamy, an Indian-American of the second generation, previously disagreed with the H-1B program, arguing that the present "lottery" system needs to be "gutted" and replaced with a "meritocratic" skill-based immigration program to meet US demands.
A non-immigrant visa known as the H-1B, which Indian IT professionals highly sought after, enables US businesses to hire foreign nationals for specialized jobs that call for theoretical or technical ability.
His position on H-1B visas also brings to mind the 2016 Trump campaign, when the then-candidate Donald Trump, who has also employed many foreign nationals under H-1B visas for his enterprises, initially adopted a strong stance on these foreign nationals before softening his rhetoric.
What's More – Trump to Rally Supporters at GOP Convention, Watch Live
It should be pointed out that Ramaswamy himself has utilized the H-1B visa scheme 29 times.
Politico claims that US Citizenship and Immigration Services authorized 29 applications for Vivek Ramaswamy's former company, Roivant Sciences, to hire workers on H-1B visas between 2018 and 2023.
After participating in his first Republican presidential primary debate on August 23, Time Magazine referred to Mr. Ramaswamy as "Trump's heir apparent," and has attracted much attention.
According to US media sources, Mr. Ramaswamy's tough demands have helped him stand out in the crowded primary field.
The 38-year-old Vivek Ramaswamy acknowledged other initiatives, including militarising the southern border, cutting funds to "sanctuary cities," and ending foreign aid to Mexico and Central America.
Signup For Our Newsletter