In more than a century, the deadliest U.S. wildfire roared through the vacation town of Lahaina earlier this month, destroying the island of Maui and leaving 115 people dead and 338 missing.
Joe Biden Administration Pledges $95 Million for Hawaii's Electric Grid.
Hawaiian Electric shares have increased by over 40% so far after the electric company denied being accountable for the recent wildfires in Maui and claimed that its power lines had been shut down for several hours before the horrific blaze ravaged the island.
Also, Read – DeSantis Faces Major Test as Governor and 2024 Candidate
Following the denial, the corporation was sued by Maui County last week after it was alleged that the utility had negligently failed to turn off the electricity, which led to the flames that destroyed Lahaina.
Now, to strengthen the electricity networks on Hawaii's wildfire-ravaged islands, the U.S. Department of Energy will give Hawaiian Electric (HE.N) $95 million under the Bipartisan Infrastructure Law, the White House announced on Wednesday.
READ MORE – Trump's Dangerous Threat to Democracy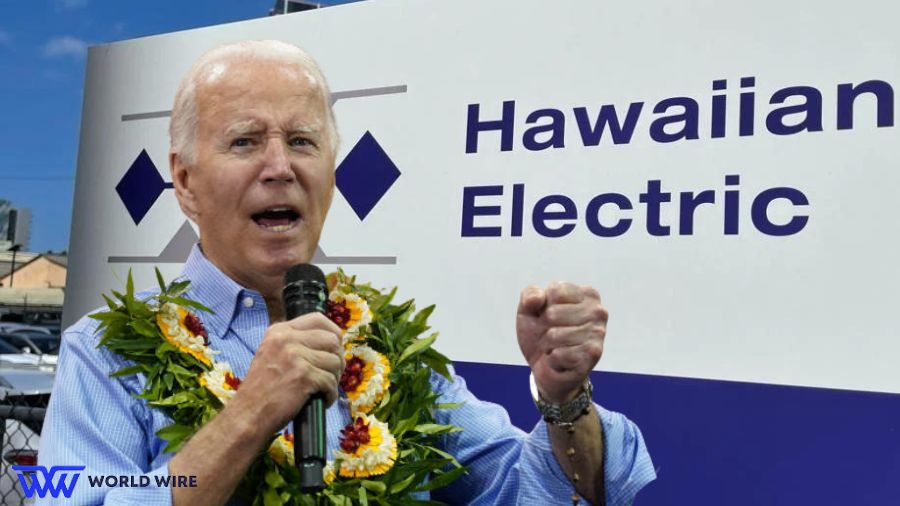 The White House stated that the investment "will help reduce the likelihood of outages, reduce restoration times following outages, reduce risk of wildfire events, and increase grid operational resilience."
Check out other headlines – Vivek Ramaswamy Hit Mike Pence Over January 6
According to a news statement from Hawaiian Electric, the federal financing would help the business reduce its cost to customers in half while covering half of its proposed $190 million climate adaptation plan.
The power company submitted an application for funds for grid resilience under the Bipartisan Infrastructure Law in April 2023. On Wednesday, it asked authorities to accept its climate adaptation plan.
What's More – Biden's Southeast Asia Visit: A Missed Opportunity for Jakarta?
The plan involves hardening two crucial electricity lines on Maui, replacing poles with materials that can withstand fires, and moving the control center for Maui to a more secure area.
Latest News Headlines – Ron DeSantis holds a news conference Tuesday ahead of Hurricane Idalia.
It stated, "Investing in a more resilient power system will reduce the severity of damage when major events happen and enable service to be restored more quickly even when there aren't storms."

Subscribe to Email Updates :