Donald Trump, who was twice impeached, four times indicted, and 91 times accused, says he will lock up his political enemies if he is president again.
In an interview on Tuesday, the rightwing broadcaster Glenn Beck raised Trump's famous campaign trail vow to "lock up" Hillary Clinton, his opponent in 2016, a promise Trump did not fulfill in office.
Donald Trump Vows to Lock up Political Enemies if He Returns to the White House.
Regarding that matter, Beck asked: "Do you regret not locking [Clinton] up? And if you're president again, will you lock people up?"
Also, Read – Vivek Ramaswamy Hit Mike Pence Over January 6
Trump answered, "The answer is you have no choice because they're doing it to us."
Trump is 77 years old and is accused of 91 crimes under four indictments, including retaining confidential material, paying hush money to an adult film star, and subverting elections. He claims to be a victim of political persecution and denies any involvement. The trials for these indictments are planned for next year.
READ MORE – Why Joe Biden is Going to Hanoi but Not Jakarta
Politico estimated earlier this month that Trump could spend up to 641 years in prison. Forbes increased the total to more than 717 years when 13 additional racketeering and conspiracy charges were filed in Georgia.
However, both websites mentioned that it was doubtful the former president would be given the harshest punishments if found guilty. Trump wouldn't be affected by running for president or winning because of these convictions. Even in the Republican presidential nomination, Trump is the front-runner in national and key state polls.
Check out Other headlines – Ron DeSantis holds a news conference Tuesday ahead of Hurricane Idalia.
Trump also said in his BlazeTV interview on Tuesday that he "never hit Biden as hard as I could have" while in office.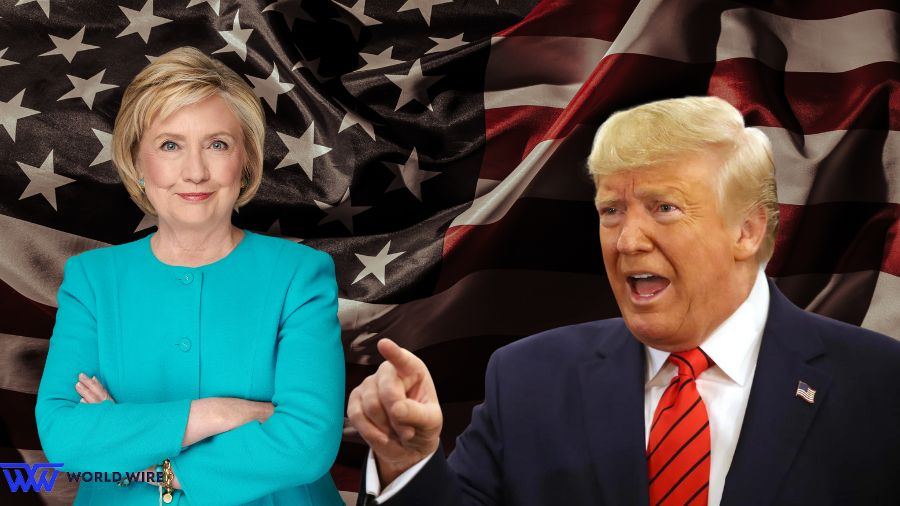 In connection with politics and business in Ukraine, Trump's first attempt at impeachment entailed efforts to gather information on opponents, including Joe Biden. Currently, Biden is under threat of being impeached in Congress by Trump's Republican supporters over unproven allegations involving his son, Hunter.
What's More – Trump Considering Ramaswamy as Running Mate
All the charges against Trump were brought by prosecutors independent of the White House. 13 by Fani Willis, the district attorney of Fulton County, Georgia; 44 by Jack Smith, special counsel for the justice department; and 34 by Alvin Bragg, the district attorney of Manhattan. In contrast, Trump claimed to Beck that Biden was responsible for the charges brought against him.
Trump stated in reference to legal actions taken by writer E Jean Carroll, who alleged that Donald Trump sexually abused her in New York in the 1990s., "The woman that I never met, that they accused me of rape, that's being run by a Democrat, a Democrat operative, and paid for by the Democrat [sic] party."
Read Latest News – How Trump's Trial Schedule Lines Up With The 2024 Election Calendar
Trump was fined $5 million earlier this year after being convicted guilty of defamation and sexual abuse. The second trial is scheduled for next year. According to the case's judge, Trump has been found guilty of rape.
Trump, also under investigation for his business dealings, called Democrats and other opponents "sick people… evil people."
The former president also told Beck that he "always had such great respect for the office of the president and the presidency."

Subscribe to Email Updates :