On September 10, President Joe Biden will travel to Vietnam after attending the G20 conference in New Delhi, India.
Why Joe Biden is Going to Hanoi but Not Jakarta
White House press secretary Karine Jean-Pierre told VOA during her press conference on Tuesday, "As the United States looks to deepen our ties with the region, Vietnam is a key partner in doing that,"
Also, Read – Ron DeSantis holds a news conference Tuesday ahead of Hurricane Idalia.
Jakarta is hosting two important regional gatherings- the ASEAN Summit and the East Asia Summit, which bring together ASEAN countries with partners like the United States, China, and Russia. Biden will not be attending any of these events. Kamala Harris, vice president, will represent him at these meetings.
Check out other headlines – List of Fulton County charges against Donald Trump
The Association of Southeast Asian Nations (ASEAN) is chaired by Indonesia this year, and the group's country is also responsible for coordinating the U.S.-ASEAN relations. Under the condition of anonymity to disclose internal discussions, diplomatic sources told VOA that Jakarta had taken steps to time the ASEAN summit scheduled to coincide with Biden's trip to India to secure his attendance.
READ MORE – Ramaswamy Joins Trump's Vice President Shortlist
Officials from the United States believe that skipping is not a demonstration of disrespect towards Jakarta.
In a recent press briefing, Jake Sullivan, National security adviser, told VOA, "The president actually was in Indonesia less than a year ago for the G20 and for a substantial bilateral program with [President] Joko Widodo,".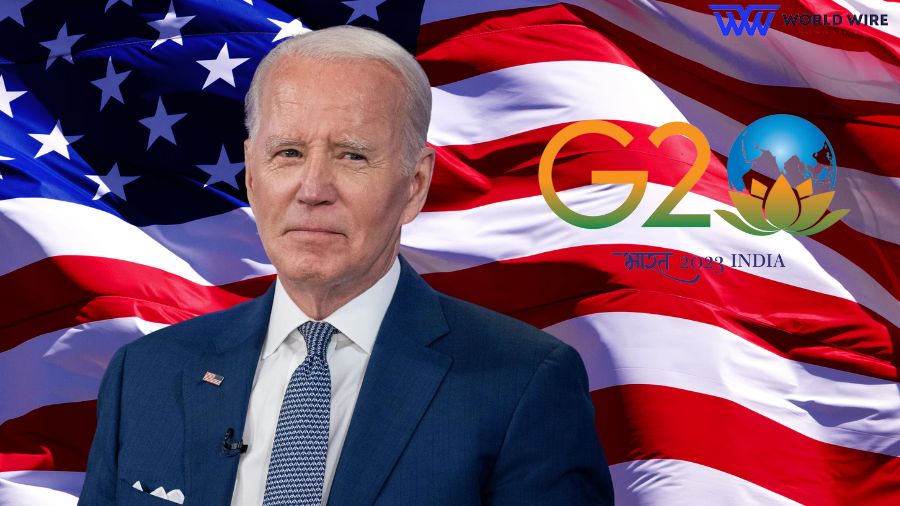 Relate News – How Trump's Trial Schedule Lines Up With The 2024 Election Calendar
However, a visit by an American president conveys the strategic importance Washington places on a nation and its desire to strengthen bilateral ties.
Vietnam and Indonesia are key players in the U.S.-led bid to counter China in the region. Indonesia has been a strategic ally of the United States since 2015. According to diplomatic sources, Vietnam is prepared to go even further and enter a complete strategic partnership to fend against Chinese aggression over their maritime disputes in the South China Sea. In doing so, Washington would be placed on an equal footing with China, Russia, India, and South Korea.
What's More – US Marines from California, North Carolina, and Utah Killed in Osprey Crash
When Harris visited Hanoi in August 2021, she proposed improving ties, but Vietnam had hesitated to agree, partly because of worries about possible backlash from China.
The upgraded ties will support Vietnam's initiatives to develop its high-technology sector in semiconductor production and artificial intelligence, crucial industries in the strategic competition between the United States and China.
Read Latest News –Democrats are concerned about Biden's impeachment, says Speaker McCarthy"
Despite having similar ideologies, the South China Sea territorial disputes have strained Vietnam's relations with China. In contrast to claims made by Vietnam, Brunei, Malaysia, the Philippines, and Taiwan, Beijing asserts sovereignty over nearly all of the world's oceans.
Hanoi is defending its territorial rights by enhancing its capabilities and broadening its diplomatic relationships as Beijing becomes more forceful. After satellite photographs purportedly revealed China building a runway on a disputed island, it is preparing its military buildup in the surrounding waters.
During a campaign reception earlier this month, Biden explained the rationale behind the visit.
Also, Read – DeSantis Halts Campaigning as Florida Battles Storm and Racially Motivated Killing
Biden stated, "They want relationships because they want China to know they're not alone."
During the past few years, the administration has bolstered Vietnam's maritime security and monitoring capabilities as part of its Free and Open Indo-Pacific strategy by providing two former U.S. Coast Guard cutters, the largest major defense transfer between the two countries.
According to Idil Syawfi, director of the Parahyangan Centre for International Studies at Parahyangan Catholic University in Indonesia, there hasn't been much progress on the South China Sea disputes and human rights violations in Myanmar since its military coup in 2021 under Jakarta's chairmanship.
READ MORE – Eminem vs. Ramaswamy: The Battle for the Use of Music in Politics
Syawfi says Indonesia's chair priority is economic growth rather than geopolitical and security challenges. Therefore, Biden believes, "There's nothing to do in Indonesia in September."

Subscribe to Email Updates :