Kimberly Guilfoyle (full name Kimberly Ann Guilfoyle) is an American television news personality, lawyer, author, and former advisor to Donald Trump, the 45th president of the United States. She is also a former First Lady of San Francisco during Gavin Newsom's first two years as the mayor of the city. Here, we present details about Kimberly Guilfoyle's net worth.
Who is Kimberly Guilfoyle's husband?
Guilfoyle married Gavin Newsom in 2001 and later got divorced in February 2006. In May 2006, she married Eric Villency in Barbados and gave birth to their son, Ronan Anthony in October 2006. They divorced in 2009.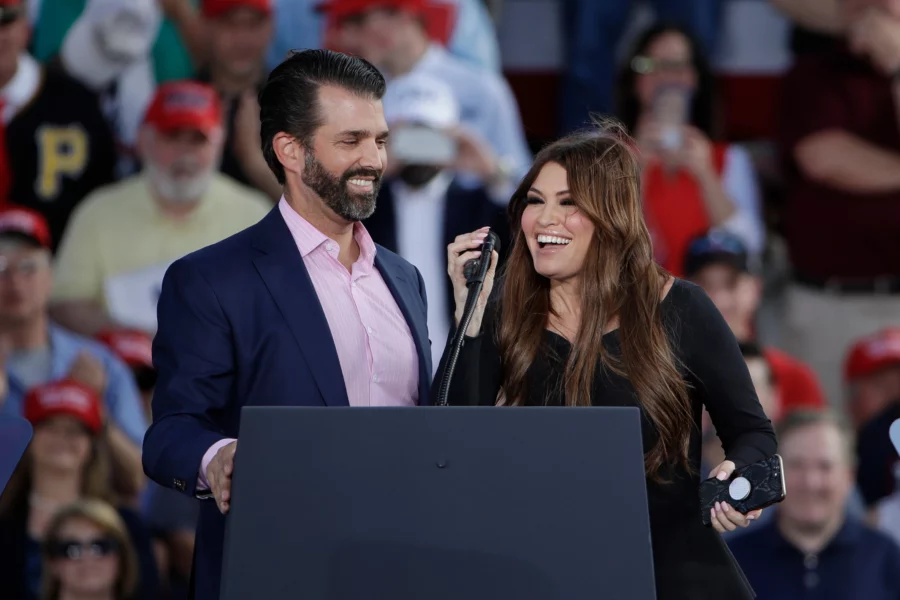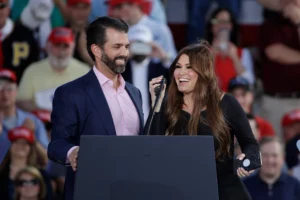 In 2018 when Vanessa Trump filed for divorce from Donald Trump Jr, she confirmed that her estranged husband was already dating Kimberly Guilfoyle. After Trump's divorce was finalized, Guilfoyle and Donald Trump Jr. went on to jointly purchase several properties. The two got engaged in December 2020 and the engagement was made public in January 2022. Read more.
Kimberly Guilfoyle Early life and Education
Kimberly Guilfoyle was born in San Francisco and spent most of her childhood in the Mission District of the city and in Westlake, Daly City. She attended Mercy High School in San Francisco and received her Juris Doctor from the University of San Francisco School of Law in 1994. While still in university, Guilfoyle interned at the district attorney's office in San Francisco along with modeling for Macy's.
She later attended Trinity College Dublin in Ireland and published research in international children's rights and European Economic Community law.
Kimberly Guilfoyle's career
Guilfoyle started her career as a public school teacher and then went on to pursue law. She worked at the Los Angeles District Attorney's Office as a deputy district attorney and won many awards, including Prosecutor of the Month.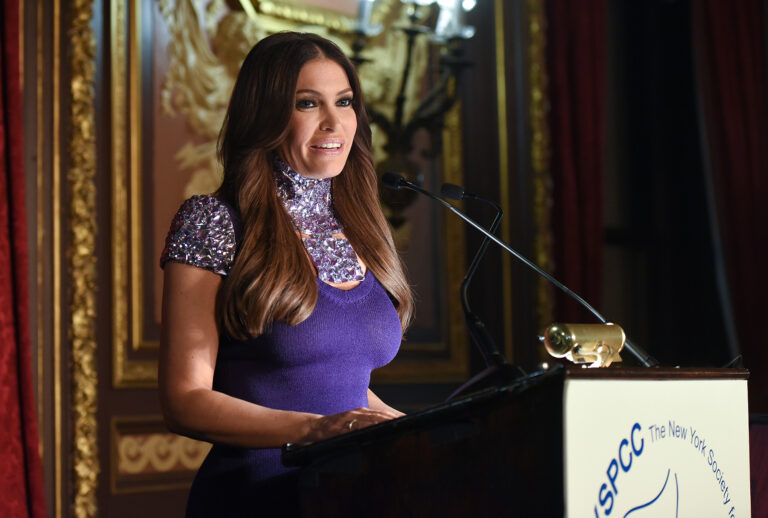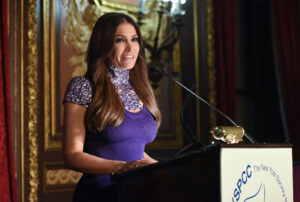 She joined Terrence Hallinan in the San Francisco District Attorney's Office, as an assistant district attorney. During her period of service, Guilfoyle obtained a conviction co-prosecuting with James Hammer in the 2002 case People v. Noel and Knoller, a second-degree murder trial that involved a dog mauling and received international attention.
Guilfoyle also has a career in the media, has hosted the program Both Sides on Court TV, and also worked as a legal analyst on Anderson Cooper 360°.
She joined Fox News as a host of a weekend show called The Lineup which was eventually canceled. Guilfoyle went on to host several other shows for Fox News until July 2018, when she abruptly left to join a pro-Trump PAC.
Kimberly Guilfoyle Political career
Kimberly Guilfoyle entered the political arena in December 2016, when she was being considered to be press secretary for then-President Donald Trump. Since then, Guilfoyle has been deemed as one of the staunchest supporters of Trump. She was also reported to be the chair of the finance committee of the Trump Victory Committee in 2020.
Guilfoyle has played a key role in the Jan 6 Capitol Hill riot. She was heavily involved in the 'Save America March' rally which fuelled the riot.
Kimberly Guilfoyle's net worth
Kimberly Guilfoyle has a total net worth of $25 million (approx). She has gained most of her wealth through a successful career in law and the Fox News media. Kimberly also co-owns several properties with her fiancee, worth millions. Guilfoyle has authored several books through which she earns royalty.
Also read:

Subscribe to Email Updates :