Lauren Boebert Husband – Lauren Boebert, a representative from Colorado, is well-known for her strong convictions and forthrightness on political issues. Her policies are well-known, but little is known about her private life.
This article covers detailed information about Lauren Boebert husband.
So, without any further ado, let's get started –
Lauren Boebert Husband, Jayson Boebert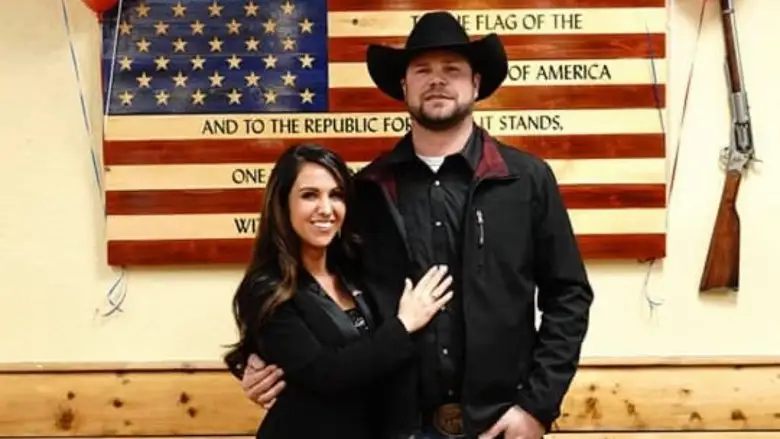 Lauren Boebert, a Republican congresswoman, is married to Jayson Boebert, a businessman. The 40-year-old ex-oil and gas worker is a key member of the management team of their Colorado restaurant, Shooters Grill, which features a firearms motif.
Lauren and Jayson got married in 2005, after Lauren met Jayson Boebert when he relocated to Colorado from his native Las Vegas, Nevada. They have raised four sons, and as reported by the Grand Junction Daily Sentinel, Lauren Boebert dropped out of high school to support her family just before the birth of their first child when she was 18.
Their third child, Kaydon, was born in the front seat of Jayson Boebert's pickup vehicle in July 2009.
Lauren Boebert husband, Jayson Boebert's birthday is December 6, 1980, and he was born in Las Vegas, Nevada. If we talk about his racial heritage, he's Caucasian and American. His parents, however, are not mentioned anywhere on the internet.
After Boebert and his wife lost their jobs in the oil and gas industry in 2013, they decided to launch a restaurant. Before opening a restaurant with his wife, Jayson Boebert worked in the oil and gas business, and his LinkedIn page states that he oversaw well sites for Chesapeake Energy.
According to his LinkedIn profile, he is an Electronic Technician Lead at Arcata Associates, and just like Lauren, he completed his education at CSN.
Jayson Boebert went to the College of Southern Nevada and had worked as a roughneck for Nabors Drilling before, as seen by his internet footprint. He also managed Boebert Consulting LLC between 2012 and 2019.
Lauren Boebert Husband, Jayson Boebert – Controversies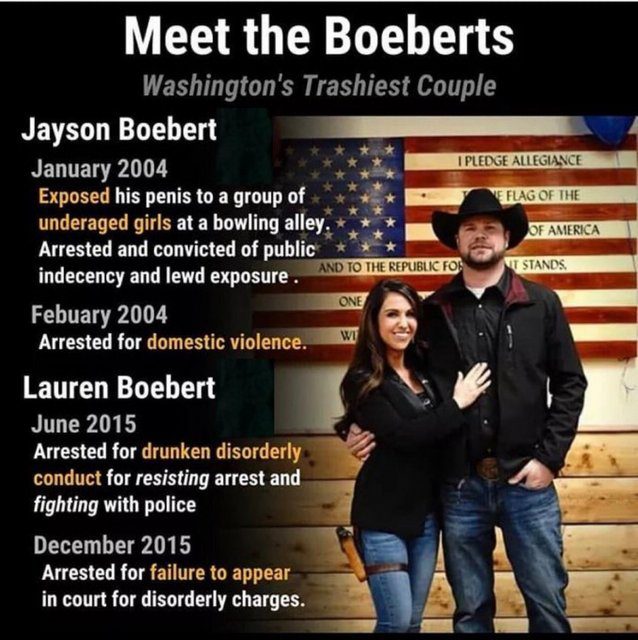 Colorado blogger Anne Landman uncovered Jayson Boebert's 2004 case in October 2020 and said that he exposed his penis to a group of young women, including a female 16 years old, while they were bowling.
The arrest report states that Jayson Boebert was at the snack bar of the bowling facility while the young ladies were discussing tattoos. According to the police report, he overheard the talk and chimed in to tell them about his genital tattoo. The women allegedly tried to ignore him, but as he approached them, he unzipped his pants and revealed his penis.
After Boebert allegedly refused to leave, the bowling alley owner reportedly phoned the police.
Landman stated that two women reported the incident to Garfield County Sheriff officers and signed witness statements that ultimately led to Jayson's arrest, despite Jayson telling the police that he had displayed his thumb, claiming it was his genitals in a gesture of fun.
Despite being identified as a witness in the arrest record, Lauren Boebert (then Lauren Opal Roberts) claimed to law enforcement that she had not seen what was allegedly witnessed. At a later date, Lauren Boebert husband, Jayson Boebert, pled guilty to public indecency and indecent exposure and was given a four-day jail term and two years of probation.
Furthermore, Lauren Boebert filed a domestic assault case against her husband, Jayson, in 2004.
A court clerk in Garfield County confirmed the claim saying that Jayson Boebert unlawfully struck, shoved, or kicked and subjected her to bodily contact and received seven days in jail. To date, Jayson Boebert has said nothing regarding the arrests.
Lauren Boebert Age
Lauren Boebart, now 36 years old, was born on December 19, 1986, in the U.S. city of Altamonte Springs, Florida.
Lauren Boebert Education
There isn't much information about Lauren Boebert education.
Lauren Boebert Height
Besides her bold and fierce political ways, Lauren's bodily stature also attracts people toward her. She is 162 centimeters tall (5 feet, 4 inches) and has black hair and brown eyes. It is estimated that she weighs about 132 pounds or 60 kilograms.
Lauren Boebert Husband, Jayson Boebert, LinkedIn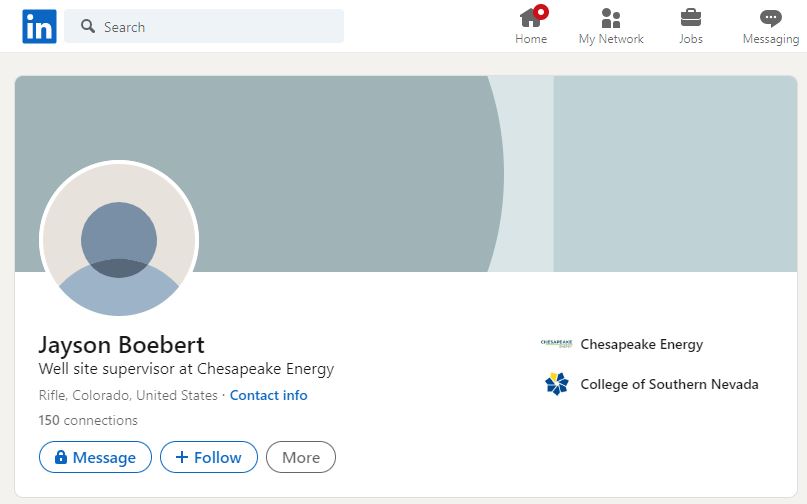 Jayson, according to his LinkedIn profile, worked as a Well site supervisor for Chesapeake Energy in the past.
From 2012 to 2019, he also ran Boebert Consulting LLC and worked as a roughneck for Nabors Drilling. In addition to his work in the oil and gas industry, Boebert and his wife run a successful restaurant in Colorado under the name Shooters Grill.
He resides in a lovely house with his wife and four kids in Silt, Colorado.

Subscribe to Email Updates :