Lou Holtz (full name Louis Leo Holtz) is an American Football coach, player, and analyst for ESPN. He has served as the head football coach for a number of prestigious colleges including North Carolina State University and the University of Minnesota. Holtz is an ardent supporter of former GOP President Donald Trump. Here, we explore the life of Lou Holtz wife, Beth Barcus Holtz.
Lou Holtz wife
Lou Holtz wife's name was Beth Barcus Holtz. They met in high school and tied the knot at the Saint Ann Roman Catholic Church in East Liverpool, Ohio, in July 1961.
They have four children. Beth recently passed away after battling throat cancer for more than two decades in 2020. She was 82 and only three weeks away from the 59th anniversary of their marriage when she died. Beth was an entrepreneur, philanthropist, and the founder of The Tennis Hog Shop in Arkansas. Beth also taught business classes at the University of Arkansas. She actively participated in charities and volunteering and worked anonymously.
Lou Holtz wife: Beth Barcus Holtz's education, career, early life, and more
Beth was born on 29 March 1938, in Liverpool, Ohio, to John Barcus and Eleanor Czech Barcus. She attended East Liverpool High School and graduated in 1956 as a member of the National Honour Society. Beth has also studied radiology at the St. Francis Hospital in Pittsburg, Pennsylvania.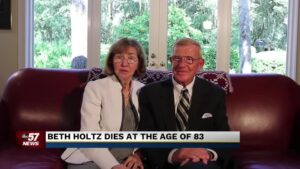 Beth was an entrepreneur and philanthropist, who founded the Tennis Hog Shop in Arkansas which was sold off in the 1980s after several successful years of business. Mrs. Holtz also dedicated years to charitable organizations including No One Dies Alone and one of her own organizations co-founded with Lou, called the Holtz Family Foundation.
Her services were recognized by the Notre Dame Monogram Club, which presented her with an honorary monogram on September 16, 2008.
Beth was incredibly resilient and zealous and full of courage and positivity. She inspired everyone around her to always live life with a positive attitude.
Holtz to speak at Donald Trump's Save America rally in Florence, South Carolina
The legendary football coach has been confirmed as a speaker for the Save America rally organized by Trump in Florence, South Carolina on 12th March.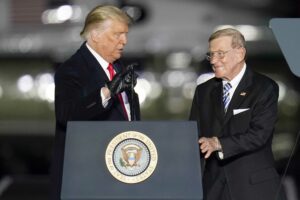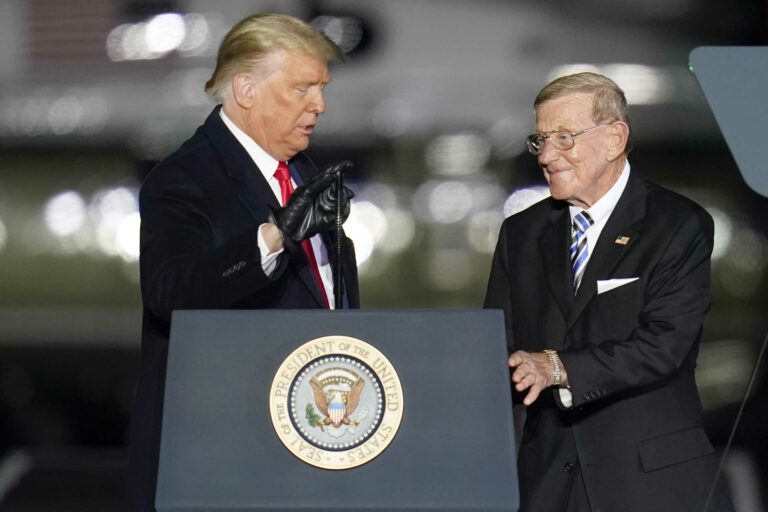 Other speakers scheduled to speak at the rally are Drew McKissick and Henry McMaster, among the prominent ones.
Lou Holtz in the political arena
Holtz has actively participated in Republican party politics and is an ardent supporter of Donald Trump, endorsing him for the 2016 presidential elections. The legendary football coach deemed the former president as the "greatest president of his lifetime" in 2020 while receiving a medal from him at the Medal of Freedom ceremony.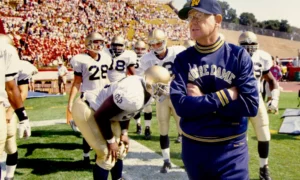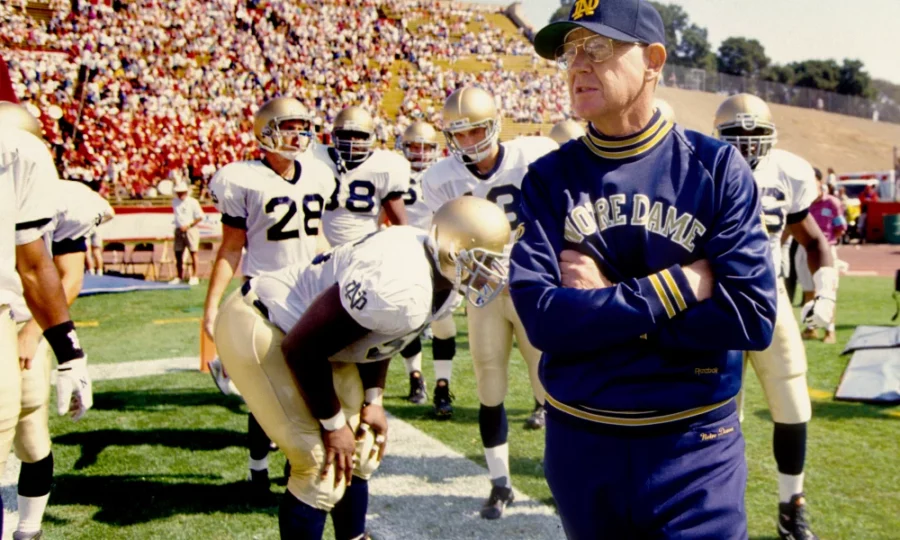 "I'm even prouder to receive it from President Donald Trump", -said Holtz.
Lou Holtz endorsed Trump again in the 2020 presidential elections. While addressing the crowd at the 2020 Republican National Convention Holtz called out Democrat Joe Biden as "a Catholic in name only." However, Holtz also appeared on the Democratic side for a brief period when he contributed $2300 to the campaign of Hillary Clinton during the 2008 elections.
Also read:
Signup For Our Newsletter