Lou Holtz (full name Louis Leo Holtz) is an American Football coach, player, and analyst for ESPN. He has served as the head football coach for a number of prestigious colleges including North Carolina State University and the University of Minnesota. Holtz is an ardent supporter of former GOP President Donald Trump.
Holtz to speak at Donald Trump's Save America rally in Florence, South Carolina
The legendary football coach has been confirmed as a speaker for the Save America rally organized by Trump in Florence, South Carolina on 12th March.
Former Notre Dame football coach Lou Holtz was awarded the Presidential Medal of Freedom
Other speakers scheduled to speak at the rally are Drew McKissick and Henry McMaster, among the prominent ones.
Personal info and net worth Lou Holtz
Lou Holtz was born in Follansbee, West Virginia, on 6 January 1937 and is 85 years of age. His parents are Anne Marie and Andrew Holtz. He married Beth Barcus (who recently passed away) in 1961 and has four children with her. He currently resides in Lake Nona Golf & Country Club in Orlando, Florida. Holtz is a Catholic by religion, and is on the Catholic Advisory Board of the Ave Maria Mutual Funds, and gives motivational speeches. Lou Holtz's wife is Beth Barcus Holtz.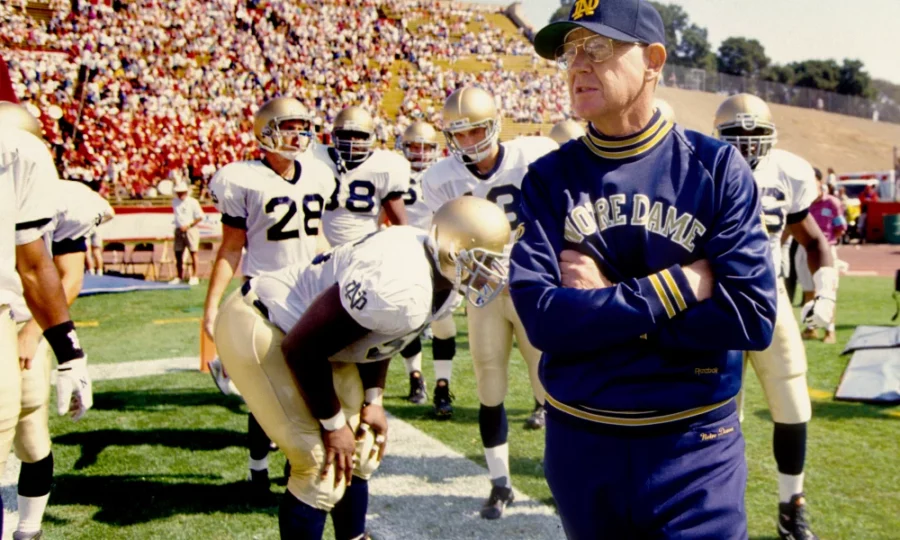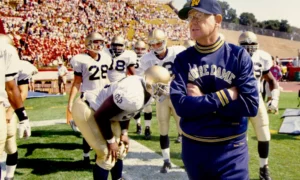 Lou Holtz has an estimated net worth of $20 million. Lou sold off a home owned by him at $4.5 million in the suburbs of Orlando, which he purchased for $254,000. Holtz's highest salary as a football coach was approximately $6 million while working in South Carolina.
Education and career of Lou Holtz
Holtz was raised in Liverpool and graduated from East Liverpool high school. He graduated with a degree in history from Kent State University in 1959. While still in college, Holtz trained with the Kent State's Army Reserve Officers' Training Corps and earned a commission as a Field Artillery Officer in the United States Army Reserve.
He earned his master's degree from Iowa in 1960 and began his coaching career as a graduate assistant. Since then, Holtz has worked with several prestigious colleges including The College of William & Mary, North Carolina State University, the New York Jets, the University of Arkansas, the University of Minnesota, the University of Notre Dame, and the University of South Carolina. Holtz joined ESPN in 2005 as a college football analyst and was elected to the College Football Hall of Fame on May 1, 2008.
Lou Holtz in the political arena
Holtz has actively participated in Republican party politics and is an ardent supporter of Donald Trump, endorsing him for the 2016 presidential elections. The legendary football coach deemed the former president as the "greatest president of his lifetime" in 2020 while receiving a medal from him at the Medal of Freedom ceremony.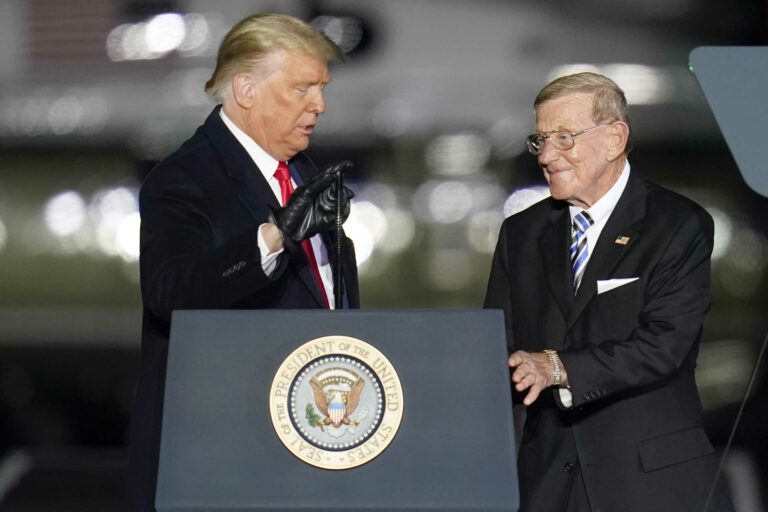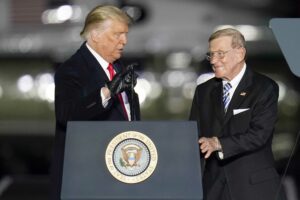 "I'm even prouder to receive it from President Donald Trump", -said Holtz.
Lou Holtz endorsed Trump again in the 2020 presidential elections. While addressing the crowd at the 2020 Republican National Convention Holtz called out Democrat Joe Biden as "a Catholic in name only." However, Holtz also appeared on the Democratic side for a brief period when he contributed $2300 to the campaign of Hillary Clinton during the 2008 elections.
Signup For Our Newsletter