Mandela Barnes recently received the support of an organization that advocates the Green New Deal. He has also criticized President Biden and Democrats for failing to swiftly approve legislation that would fund the environment without the involvement of the G.O.P.
Barnes is the most well-known candidate this election season and, if elected, would become the first Black senator from Wisconsin. Renowned politicians, including Senators Elizabeth Warren and Bernie Sanders, have endorsed him, and getting support from a leftist environment group is unquestionably a big thing.
If Barnes wins in November, he will join the Senate as the youngest person ever.
Mandela Barnes Bio and Career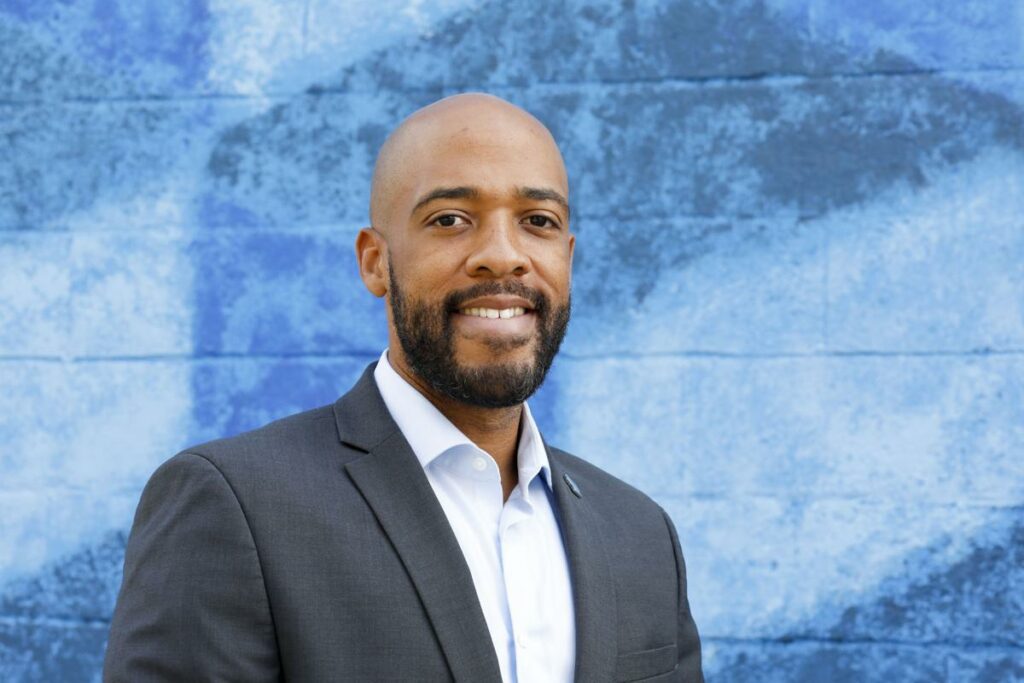 American politician Mandela Barnes has held the position of Wisconsin's 45th lieutenant governor since 2019. He is Wisconsin's first African American lieutenant governor and a former state lawmaker.
The son of a United Auto Workers member and a public school teacher, Barnes was born on December 1, 1986, in Milwaukee. He went to Alabama A&M University, the private Holy Redeemer school in Milwaukee, and John Marshall High School, but he was never able to complete his degree owing to unfinished assignments.
Mandela Barnes Career
He worked on several political campaigns, including for Milwaukee Mayor Tom Barrett's office, before joining M.I.C.A.H., a social justice advocacy interfaith coalition with headquarters in Milwaukee.
Later, he worked for State Innovation Exchange, a nationwide proponent of progressive public policy based in Madison, as the Deputy Director of Strategic Engagement.
In April 2012, Mandela Barnes declared his intention to run against incumbent Jason Fields in the Democratic Party primary for Wisconsin State Assembly District 11, which includes part of Wauwatosa on the north side of Milwaukee.
Without any opposition in the primary or general election, Barnes was reelected in 2014 against Democrat Lena Taylor. The rarity of Democratic Senate races and Wisconsin's 90% retention percentage for incumbents surprised several political analysts.
He defeated Sheboygan businessman Kurt Kober in the Democratic primary on August 14, 2018. As a result, Tony Evers, the party's nominee for governor, chose him as his running partner.
After defeating Scott Walker and Rebecca Kleefisch, Evers and Barnes went on to win the November 2018 election. Barnes was elected as the first African American lieutenant governor of Wisconsin.
Barnes declared his intention to run for lieutenant governor of Wisconsin in the 2018 election in January.
Mandela Barnes's Wife
His personal life is still under wraps from the general public. Barnes has not yet revealed if he is married or not. We will update you as soon as we have some information.
Mandela Barnes Net Worth
Mandel Barnes net worth is estimated at between $1 to $5 million. His primary income source is his career as a politician. Barnes' yearly salary as lieutenant governor is $80,684, and he is reported to have assets of approximately $75,000.
Barnes constantly emphasizes that he is not wealthy, unlike Johnson and his Democratic rivals. He hasn't been able to run as much advertising as some of his rivals.
He did not submit state or federal income tax returns for the 2018 election campaign, and according to his campaign, Barnes had access to health insurance through the government-funded Medicaid program BadgerCare. He often says that he has to routinely eat peanut butter sandwiches because of his limited financial circumstances.
Mandela Barnes Polls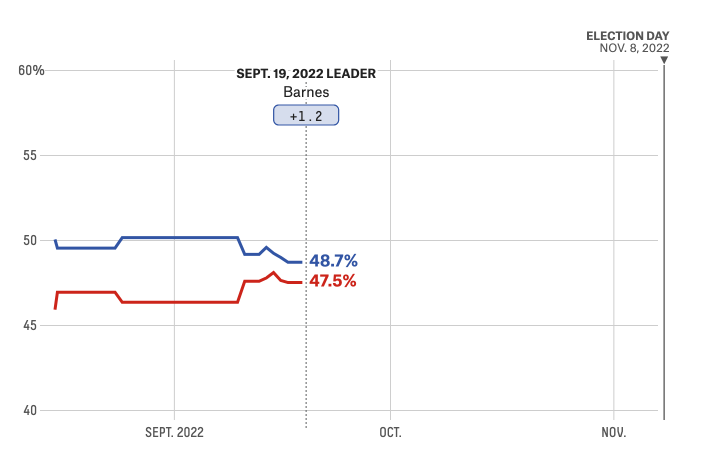 Barnes temporarily led Johnson in the polls after taking the Democratic nomination last month, but Johnson has since closed the gap, and recent polls, including one conducted by Spectrum News and Siena College, showed the two candidates to be within one percentage point of one another.
In the most recent Emerson poll, Barnes trails by 4 points. According to the poll, 48% of highly likely voters said they would support the incumbent senator, while 44% said they would back Barnes.
The Emerson poll has a 3.27 percentage point margin of error and was conducted from September 16 to September 18 with 860 highly likely voters.
Regardless of their intended support, 54 percent of those surveyed by Emerson said they anticipate Johnson to prevail, while only 46 percent said Barnes would triumph.
However, the race between these two candidates is quite tight. In the past, we have seen Barnes leading Jhonson, and as a result, it is anticipated that the results will fluctuate highly until the final results are announced.
Disclaimer – These Mandel Barnes Polls are changing on a daily basis.
Who is Mandela Barnes running against?
Barnes is competing in the Democratic primary for the U.S. Senate seat presently held by Republican Ron Johnson, the only Republican senator seeking re-election in a state that former President Joe Biden won in 2020 and is the two-term incumbent.
This swing state election might develop into one of the most difficult contests of the midterms.

Subscribe to Email Updates :