Republican Marjorie Taylor Greene claimed that President Joe Biden must be 'indicted' after she read details in classified documents at the FBI.
Let's read what the Georgia Representative believes about the President's case.
MTG Says Joe Biden 'Must Be Prosecuted' After Reading FBI Document
In an interview on Thursday, the Republican Georgia representative, Marjorie Taylor Greene (MTG), said that President Joe Biden must be prosecuted after she read the documents inside a Sensitive Compartmented Information Facility (SCIF) related to bribery allegations against the President.
MTG endeavored to disclose the contents of the documents and said after reading the sensitive but unclassified document sought by the House Oversight Committee but withheld by the FBI Director Christopher Wray, she is confident that Biden should be prosecuted.
MTG said the document was unclassified, but a SCIF is generally used only for extremely sensitive information. Lawmakers must check all electronic devices before entering and cannot take notes inside.
The Republican representative cited that although she and other committee members were not allowed to make copies or take notes of the document, she ignored these restrictions and managed to make detailed notes out of it to tell Americans what the document contained.
Also, See: FBI offers to let full Oversight Committee review Biden document
While responding to the media, MTG said, "This is an impeachable document. President Biden should be impeached. Secondly, he should be prosecuted. This is unbelievable. It is a pay-to-play scheme. He took a bribe from a foreign national in a foreign country that paid millions of dollars."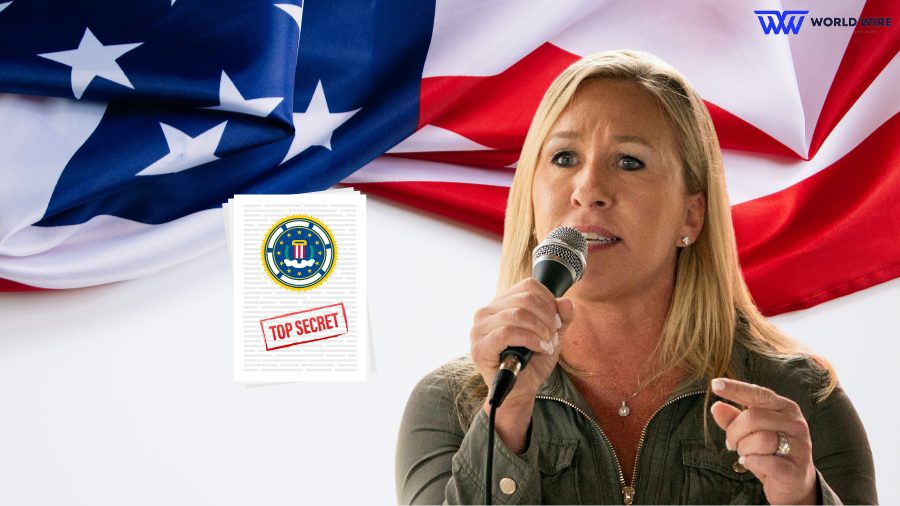 She also talked about the document's credibility. She declared that FBI information is extremely credible and the document implicates our national security because it puts America at risk regarding the war in Ukraine.
Also, See: FBI Searches University Of Delaware For Biden Documents
She claimed Biden's prosecution and added, "He must be prosecuted for this, and I would claim that he should serve jail time."
In a strong tone, MTG calls for a united nation that stands together for its moral beliefs. "If we were not politically divided, if we were the United States that used to exist, that is righteous, and if we were a just nation, President Joe Biden would be impeached. No one could argue with this. Republican or Democrat, I would say no one can argue with it now," the Georgia representative added.
House Oversight Committee Chairman James Comer has also asserted that the FBI's FD-1023 document is based on highly credible sources, indicating Biden's involvement in a pay-to-play bribery scheme during his term as Vice President.
In addition, MTG also said that she believes it is not only the President who is involved in the bribery scheme, but his family has also financially benefited from Biden's authority over the years. She claimed, "Biden's family participated in human trafficking by calling for prostitutes from the United States and abroad in countries like Ukraine and Russia."
Also, See: Articles Of Impeachment To Be Filed Against President Joe Biden
The Georgia representative recollected that in April, after reading sensitive documents, she alleged that Biden and his family had been involved in the illegal business over the decades in China, Russia, and Ukraine, and there could be some links to a trafficking scheme.
MTG claims that House Oversight Committee can discover a connection between Biden's family members and financial transactions related to some women associated with his son, Hunter Biden.

Subscribe to Email Updates :