The United States Republican Presidential candidate Vivek Ramaswamy has enraged Canadians through his comments on the U.S-Canada border wall.
Here are the details of the news.
'Provocative' Vivek Ramaswamy border comments anger Canadians
Biotech entrepreneur and 2024 Republican Presidential candidate Vivek Ramaswamy's provocative statement about the U.S.-Canada border wall has infuriated Canadians.
While speaking on national security during the third GOP Presidential primary debate in Miami on Wednesday, Ramaswamy claimed to be the only candidate who had visited the northern borders and proposed to build a border wall along the U.S. and Canada border to stop the trade of deadly fentanyl that has killed millions of Americans.
The entrepreneur said, "There was enough fentanyl that was captured just on the northern border last year to kill three million Americans. So we've got to just skate to where the puck is going, not just where the puck is. Don't just build the wall; build both walls."
Ramaswamy's comments shortly captured the attention of Canadian journalists and political commentators.
Responding to Ramaswamy's proposal, Aaron Ettinger, a U.S. and Canadian foreign policy professor at Carleton University in Ottawa, said, "From a politicking perspective, it might be a good way to draw in right-wing voters in upstate New York, Vermont, in the northeast or in rural states across the prairies. It might be an effective way of showing that this guy is interested in 'our' border, which is kind of the 'other' border."
Ettinger added, "But to anybody who knows anything about the policies, it's ludicrous."
Jason Kenney, a Canadian former Alberta Premier who served as Minister for Citizenship, Immigration and Multiculturalism and Minister of Defence, also commented on Ramaswamy's stance on the Canada border wall.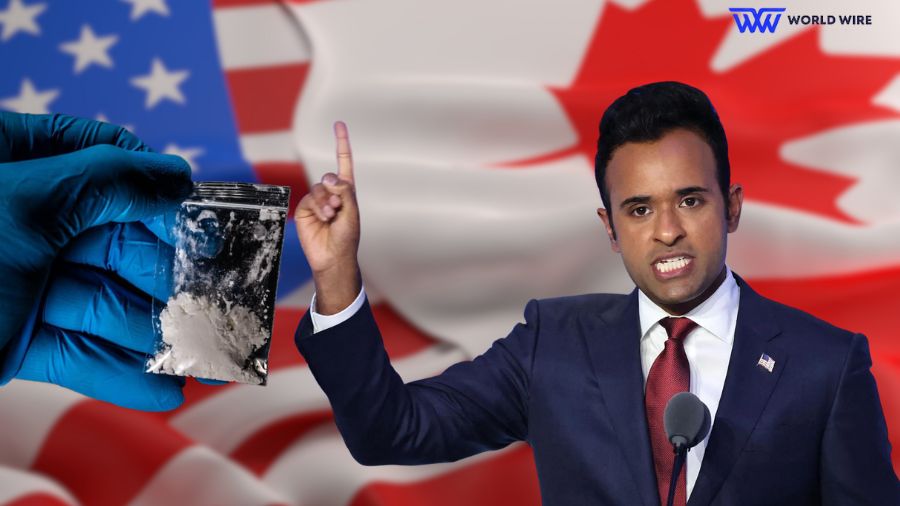 He said, "I have never heard a single American national security official or expert suggest a northern border wall because they all know that it would be a catastrophic waste of resources without a significant improvement in border security."
"If anything, Canada should be pressing the U.S. government to secure its southern border as part of our shared interests. I suspect Mr Ramaswamy knows perfectly well that his proposal is a complete non-starter. But it is part of his effort to be as ridiculously provocative as possible," added Kenney.
Dr. Frederick Gagnon, an expert on U.S.-Canada relations at the University of Quebec in Montreal, has said about Ramaswamy's border strategy, " You can't compare the borders when he said that yesterday; I kind of laughed. What he (Ramaswamy) proposes seems very extreme."
The United States shares 8,891 km, the longest international border with Canada in the world. According to the U.S. Customs and Border Protection (CBP) data, law enforcement officials seized 0.9 kilograms of fentanyl at the northern border in fiscal year 2023, 6.3 kilograms in 2022 and 9.9 kilograms in 2021.
Additionally, the data shows that about 189,400 migrant encounters were reported at the US-Canada border in the 2023 fiscal year and 2.47 million at the U.S.-Mexico border. While the United States is struggling against the fentanyl crisis, Canada is reportedly fighting with illegal migrants from the U.S.
Although Ramaswamy's proposals have been facing criticism from many Canadians, he is not the first Presidential candidate to discuss the issue of the northern border. In 2015, then-Wisconsin Governor Scott Walker suggested focusing on the U.S.-Canada wall.
Ramaswamy, 38, the businessman and the emerging politician, gained popularity as the youngest Presidential candidate after the first GOP debate.
Signup For Our Newsletter