United States Former President Donald Trump is yet to reveal his running mate for the 2024 presidential election, and there have been many rumours around this topic.
Here you have all the details about the news.
Republican Addresses Trump Vice President Rumors
Donald Trump has stated that he does not think any Republican contenders running for the 2024 nomination have much potential as a running mate, except one name on top of his "VP list": Kristi Noem, the Republican governor of South Dakota.
But there has been speculation that Nancy Mace might be Trump's running mate in 2024.
Representative Nancy Mace (R-SC) is a Republican, and in her recent appearance on The Daily Show, she responded to rumours that she might be Trump's running mate in 2024.
On The Daily Show, Mace was asked by host Charlamagne tha God if she would be interested in being Trump's 2024 running mate.
She stated, "I think it's intriguing. It's interesting. " She added, "I haven't been asked yet, and my focus is now on South Carolina as it always will be, and I understand why people might be talking about it. I do a lot for women's issues, and Republicans lost women last year."
"But my focus today, as it always will be, I love the Lowcountry, where you and I grew up in, and that's where my focus is. It's a conversation we need to have because I want my little girl to know that she can be president one day."
Another news channel, The Daily Beast was informed by six anonymous Republicans who are aware of the situation that Mace maybe Trump's vice presidential pick in 2024.
Laura Loomer, a conservative commentator, stated on X, the former Twitter platform, "Hearing that Nancy Mace @NancyMace is in consideration for VP."
Loomer continued, "Nice. @mtgreene [Marjorie Taylor Greene] is probably fuming with jealousy."
Politico claims that Trump previously referred to Mace as a "grandstanding loser." At the same time, she said that the former president's "entire legacy was wiped out" following the chaos in the U.S. Capitol on January 6, 2021.
Mace told Politico, "We can't afford four more years of Joe Biden,"
In June, Mace told Politico, "I know President Trump is willing to bury the hatchet to save the country."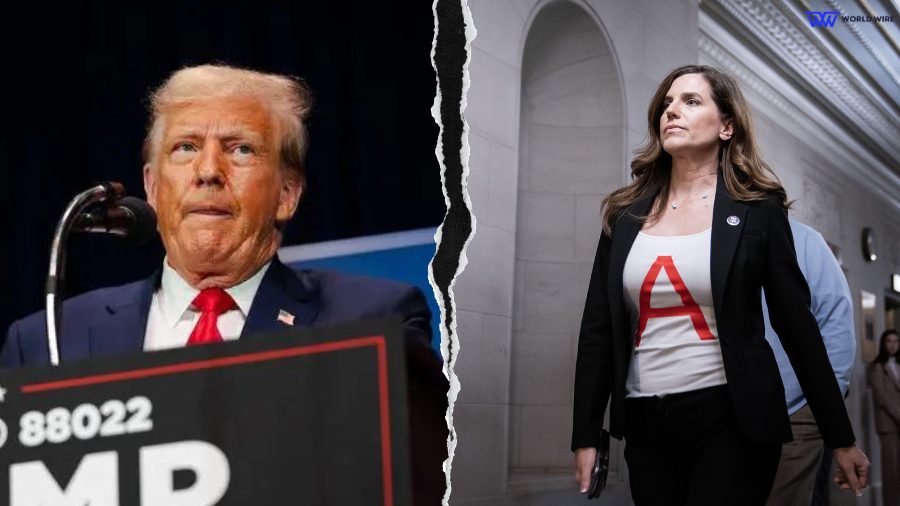 Politico also revealed in June that Chris LaCivita, a senior adviser to Trump's 2024 campaign and a former Mace consultant, responded to her remarks on the previous president.
LaCivita stated, "It has not gone unnoticed that Nancy has been a constant and consistent presence in defence of President Trump."
Three Republicans from South Carolina informed The Daily Beast earlier this month that Mace has been advertising herself as a potential vice presidential candidate through appearances on cable news, flashy social media posts, and publicity stunts.
But according to a person close to Trump, he "absolutely hates Nancy Mace," and one of her former aides expressed this sentiment even more bluntly.
That former staff member stated, "I would see Trump pick Mike Pence before he picks Mace."
Her former aide claimed, "She would absolutely dump on Trump" and that there was "no chance in hell" that Trump would pick her.
She continued, "She despises him. She would call him an idiot and use other sorts of words… She is not a friend of Trump, and Trump is not a friend of hers."
A spokesperson for the Trump campaign, Steven Cheung, dismissed the idea, saying, "None of these so-called sources know what they're talking about. If they spent half the time spreading untrue stories as they do on their mental health, they'd be much happier people."
Signup For Our Newsletter