Learn how to reset your Verizon router to its factory settings. This will fix any problems you may be having with your router, such as slow speeds or connection problems.
You surely have already heard of Verizon Corporation. It is a U.S.-based wireless network provider. Following its success in the telecom industry, it established its subsidiary, Verizon FiOS, which stands for Fiber Optic Service.
All of your gadgets can receive wireless internet connections from a Verizon router. You require a login and password to configure the router's settings. But what if you lost the Verizon router's login credentials?
In that scenario, you must reset the router to regain control over the configuration. How to reset the Verizon router with or without a password? To know, continue following this guide.
Things to Remember Before Resetting the Verizon Router
You can reset your router to its factory default settings if you've forgotten your password, cannot log in, or want to start anew.
Points to Remember:
Your customized settings will be erased if you reset the router.

The username and password for the router will be reset to their factory defaults, as displayed on the router label.

All customized WiFi settings will be erased, including the WiFi name and password you set up. Before accessing your WiFi network, you must update your WiFi devices and adjust your router to utilize the same customized WiFi settings.
How to Reset Verizon Router – Check Guide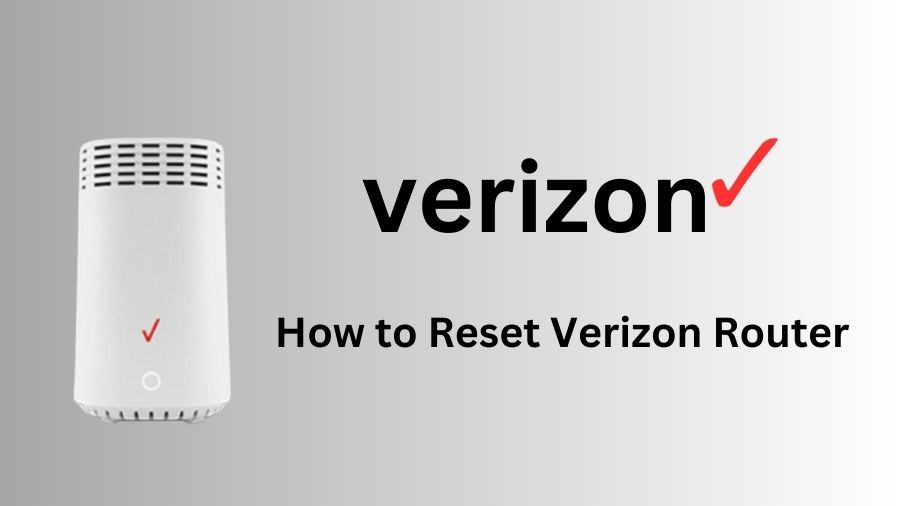 Verizon routers are produced in the same way as other routers. The Verizon router has the following features: LED lighting for the router's exterior, a similar switch port, reset Button and power cable.
The Verizon routers function flawlessly. They'll provide blazing-fast WiFi for your laptops, TVs, and cell phones.
Nevertheless, with all the daily activity, you can forget the password to access the router's private settings. Let's say you want to reset your router because it isn't malfunctioning. How will you go about doing that?
How to Reset the Verizon router? Adhere to the following steps:
The reset button on the Verizon Router. Use that reset button to restart your router. It is located at the router's back. It is a recessed-mounted button, though. This particular reset button is guarded for security purposes. Thus, pressing that Button requires the usage of a thin object.

Make sure your Verizon router is turned on first. The power LED must stay on. In addition, the power light should be green.

Pull out a paper clip. Check to see if it can fit through the reset buttonhole.

The reset button must be pressed and held for at least 10 seconds.

The reset button should be released after 10 seconds. The Verizon router will restart itself.

Before customizing the various router settings, wait 15–20 seconds.
The Verizon router reset procedure was successful. In addition, your router's settings are currently at factory defaults. It will therefore make use of the factory default password and other settings. Thus, you must access the router's settings panel to alter the factory defaults.
Here: Verizon Samsung Phone Deals for Existing Customers 2023
How to Change Verizon WiFi Password?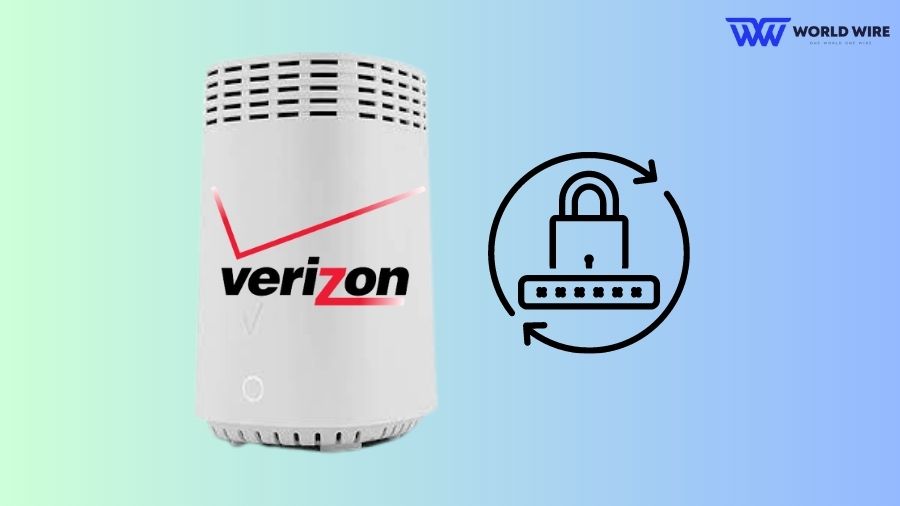 Remember that each WiFi device must be manually connected once you change your WiFi password (e.g., tablets, gaming systems, smart TVs, etc.).
Go to "My Verizon>My Devices" first.

For your 5G Home Internet router, tap "Manage."

Click a WiFi network in the Network area.

Enter your selected WiFi network name (SSID) and password on the WiFi network information screen, then click Save. Verify that the password you provide must contain at least 8 characters.

Click Confirm after reading the pop-up information.

Press Save.
How to Change Verizon WiFi Password on Web?
Go to your Verizon FiOS router and log in to get started. The login screen for a router is often accessed using the IP address 192.168.1.1. As an alternative, you can use internet services. Keep in mind that various routers frequently have distinct user interfaces. The most popular technique for changing a FiOS WiFi password is this one. Click "Change WiFi Settings" at this point.
Choose the "Authentication Method section" as you scroll down—type in your new password to save changes. Please be aware that the procedures may vary depending on your Verizon router. It will help if you search your network for comparable options.
Check Out: Spectrum Router Red Light: What Does It Mean and Fix
How to Change Verizon WiFi Password on the App?
The My FiOS app also allows users to change network and account settings. The My FiOS app can also be used to update the WiFi password.
First, launch the My FiOS app on your preferred device and choose "Internet."

Choose "My Networks" and "Wireless network" to select your network.

After choosing "Edit," enter a fresh WiFi password. Ensure your password is complex and safe so nobody can guess it.

Save the changes after that.
How to Reset Verizon Router Password?
Each Verizon router has a Reset button on the back, often surrounded by a red circle. Push and hold this Button (with a pen or anything similar) until all of the router's lights blink, turn off, and turn back on; this will take more than 10 seconds. This will restore factory settings.
If the password has been changed to its default setting, the reset password would be :
Password –

 It's also likely that the default setting will be password after changing the password on most routers.
Admin – 

Verizon occasionally changes the password to admin, even though it is recommended that they change it to the serial number.
Serial number – 

Each router has a serial number printed on a sticker on the back, and frequently the password has been modified to match this number.
Blank –

 Another possibility is that you entered "Blank" as your password in the password field. If the password above does not work, try typing Blank in the password area.
Reset Your Router to Factory Defaults
How to reset the Verizon Router to factory defaults? Here is how you do it. We advise you to gather certain information before setting your router back to factory settings. Your customized settings will be erased if your router is reset. The username and password for the router will be reset to their factory defaults, as displayed on the router label.
All customized WiFi settings will be erased, including the WiFi name and password you set up. Unless you update your WiFi devices to utilize the same customized WiFi settings as your router, your WiFi network won't be accessible.
Do you know Verizon Offers Free iPhone 13 for new customers switching to Verizon.
How to Reset the Verizon Router to the Default Setting?
Follow the below steps are given below:
Find the Reset button on the router's rear.

Use the tip of a paperclip or other pointed item to press and hold the Reset button for 15 seconds with the router turned on.

Await the router's complete reset before turning it back on.

The factory default settings for the router have been reset. Update your WiFi devices and reconfigure your network to utilize the same personalized Wi-FI settings. To return your router's settings to factory defaults, log in. See the user manual for your router for comprehensive instructions.
Check Out: How to Fix Spectrum WiFi Not Working
FAQs
Why am I unable to see my router's IP address?
Use the default gateway or IP address to configure your Verizon router's settings. To open the router settings panel instead, take the following actions instead:
On your device, go to Settings. Click on Network Settings. Look for the IPv4 label. It is the IP address of your router. This issue frequently happens when your internet service provider (ISP) provides you with a shared IP address.
How Does Resetting My Verizon Router Work?
All remembered network security settings, the default user, the WiFi password, and other customized settings are deleted when you reset the router to factory defaults. Thus, always use the reset operation whenever there is no other choice. Only then should you factory reset the Verizon router after trying the router reboot method to resolve a problem.
What is the Admin's Default Password?
The credentials for the factory default settings are as follows:
As the user name "admin."
The admin's password is "password."
My Verizon Router: How Do I Reboot It?
Restarting your Verizon router involves the following:
Remove the power plug from the wall socket.

Wait ten seconds.

Reconnect the power cord.

Subscribe to Email Updates :