Ron DeSantis is expected to officially enter the 2024 Presidential race next week. Let's see what the governor has in his menu plan for the future.
Ron DeSantis Expected to Officially Enter 2024 Presidential Race Next Week
The Florida governor, Ron DeSantis, is all set to launch his official bid for the 2024 presidential election next week. According to recent news, he is ready to file paperwork with the Federal Election Commission, meaning he can begin getting donor donations.
The United States presidential election 2024 will be the 60th presidential election and is scheduled for Tuesday, November 5, 2024. US President Joe Biden, a member of the Democratic Party, is running for re-election. Former President Donald Trump, who belongs to the Republican Party, is again running for president for a second and nonconsecutive term.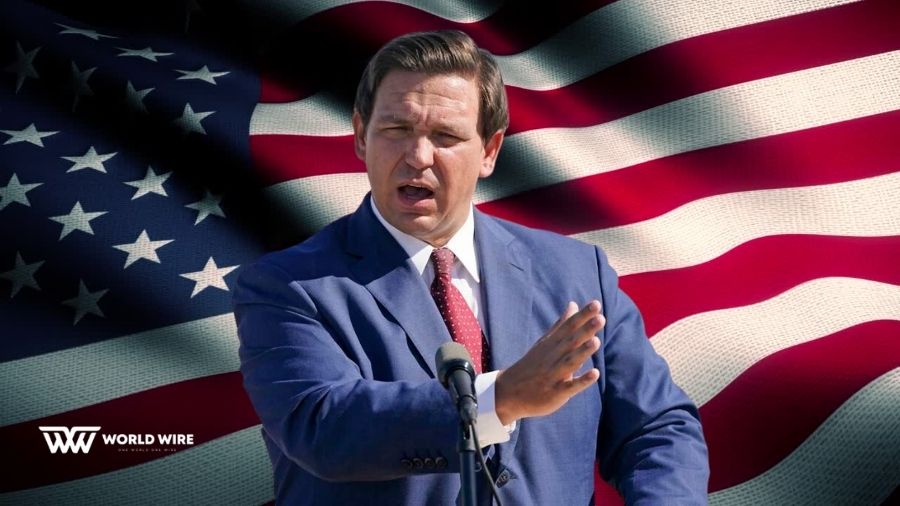 According to the source, DeSantis is also expected to complete the paperwork declaring his run on May 25 to coincide with a donor conference in Miami with a formal lunch on May 29. Moreover, the source furnished that the invitation for the May 25 event stated donors would be put to "work" to raise money for the Florida governor.
With the decision to formally declare his run for the 2024 election, DeSantis has become Donald Trump's biggest rival for the Republican nomination. As per several news sources, the former president has stepped up his political attacks on DeSantis. Recent polls show Trump leading ahead of the governor in the 2024 Republican primary.
Nowadays, DeSantis is actively preparing the ground for his candidacy for the 2024 presidential battle. A recent political action committee, Never Back Down, endorses the Florida leader and can raise unlimited funds. The committee is greatly involved in running television advertisements championing DeSantis and knocking his rival Trump.
Also, it has been hiring staff in early-voting states to support DeSantis. The governor is considered to receive a powerful endorsement. According to the New York Times, "DeSantis will probably start with more money in an outside group than any Republican primary candidate in history."
DeSantis has expected above $80 million to be transferred from his state account to Never Back Down, which has also put up more than $ 30 million, in addition to tens of millions in donor commitments.
DeSantis was re-elected as Florida governor last year, defeating his opponent by nearly 20% votes. He signed a bill targeting medical treatment for transgender kids on Wednesday.
"We need to let our kids be kids," he said while legislating the law at a Christian school in Tampa. He has signed several bills in the past, including restricting teaching on gender identity in government schools, protecting gun rights, prohibiting abortion access, etc., indicating LGBTQ rights as a part of his main agenda for the 2024 presidential election.
Though DeSantis has been proven a strong candidate for the presidential election of 2024, it is yet to see whether the governor could lead the election.
Signup For Our Newsletter