Florida Governor Ron DeSantis is planning to visit four locations in South Carolina this week as a part of his 2024 presidential campaign.
Here you have the details of the news.
Ron DeSantis to visit South Carolina this week
Many are contesting in GOP along with DeSantis, like former President Donald Trump, former Vice President Mike Pence, former South Carolina Gov. Nikki Haley, South Carolina Sen. Tim Scott, political newcomer Vivek Ramaswamy, former New Jersey Gov. Chris Christie and North Dakota Gov. Doug Burgram.
All of these participants try their best to outshine one another to gain the utmost support they can receive through their performance. DeSantis, who has been losing momentum in the recent polls, can regain it through these events.
Later this week, Ron DeSantis, the Republican nominee for president and governor of Florida, will visit four locations in South Carolina.
Also, read "Ron DeSantis makes campaign stop & speaks with Eastern Iowa voters"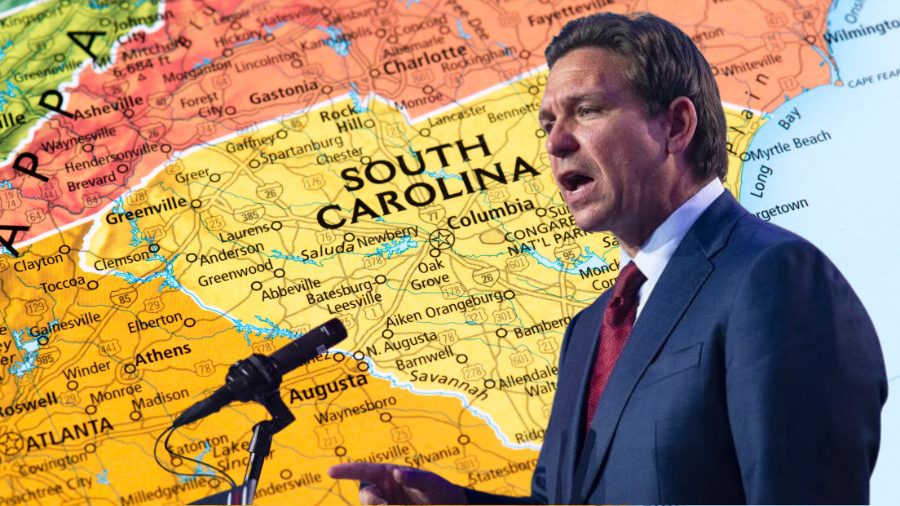 Desantis will stop in Murrells Inlet, Myrtle Beach, Rock Hill, and Anderson. Because Tropical Storm Idalia threatened Florida in August, he canceled his intentions to travel to South Carolina and returned to Florida.
The event at Murrells Inlet is anticipated to take place on Friday at around noon. According to his campaign, Florida Governor Ron DeSantis will be in the Grand Strand on Friday to continue his quest for the Republican presidential nomination in 2024.
DeSantis will make his first trip at Murrells Inlet's VFW Post 10420. The time of the event is set for 11:30 a.m. to 1:30 p.m.
Also, read "Biden Gains Ground Among Republicans on Israel Response as Trump Stumbles."
He's heading north to Ground Zero in Myrtle Beach for an event at 2:30 p.m. DeSantis is also expected to visit Rock Hill and Anderson in the Upstate on Thursday.
Back in April, DeSantis stopped in North Charleston while on a nationwide book tour. He talked about his tenure as Florida's governor and his vision for the country in his book, "The Courage to Be Free: Florida's Blueprint for America's Revival." That occurred just before he formally intended to seek the Republican candidature.

Subscribe to Email Updates :