The United States President has received huge appraisal from many Republicans for his response to the Israel-Hamas conflict.
Here are the details of the news.
Biden Gains Ground Among Republicans on Israel Response as Trump Stumbles
As the Israel-Hamas battle continues, leaders from nations are voicing their aid to their favored group. United States President Joe Biden has gained popularity among some politicians because of his announcement of unconditional support for Israel.
Also, Read – "Nikki Haley Criticizes Trump Over Israel Remarks at Town Hall"
A steady conflict between Israel and Palestinian militant groups led by Hamas began on 7 October 2023. Following the Hamas attack on Israel, which killed more than 1,300 people, Israel began launching airstrikes in the Gaza Strip to clear Hamas forces in the areas.
As per the Gaza health ministry report on Monday, at least 2,750 Palestinians have lost their lives and 9,700 wounded in Israeli airstrikes on the Gaza Strip since 7 October.
Meanwhile, President Joe Biden is being admired by considerable Republicans and Democrats for his statements over the Israel-Hamas war.
Check Out Other Headlines – Nikki Haley Slams Trump: Israel-Hamas War
The President said on Sunday that he believes the Hamas militant group must be eradicated, but there should be a path to a Palestinian state.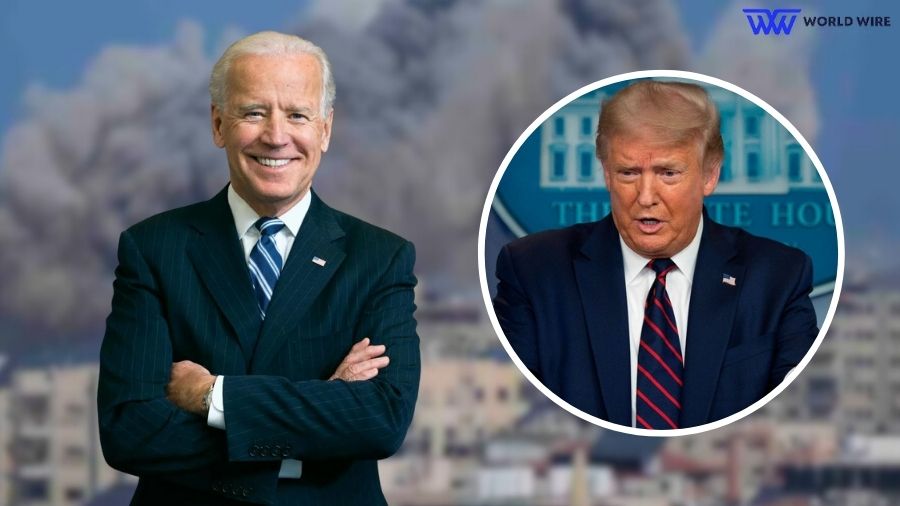 Biden promised his firm support for Israel despite some progressive democrats having questioned the situation of Palestinians. While Israel has offered their warm gratitude to his administration, Biden, a 2024 presidential candidate, appears to have gained some ground among Republicans due to his response to Israel.
David M. Friedman, former United States Republican ambassador to Israel, has applauded Biden's response to the battle.
READ LATEST news – "Biden Faces Five Key Challenges Amid Escalating Israel Conflict"
He posted on X, "While I have been, and remain, deeply critical of the Biden Administration, the moral, tactical, diplomatic and military support it has provided Israel over the past few days has been exceptional. As one living in Jerusalem with children who are Israeli citizens, I am deeply grateful. I pray that American support continues in the difficult days ahead."
In contrast, former president Donald Trump and Biden's biggest 2024 rival have been criticized by some republican politicians due to his response over the conflict.
The former President has called Israel's defense minister, Yoav Gallant, a "Jerk." He also described the Iran-backed Lebanese militant group Hezbollah, which the U.S. considers a terrorist organization as "Very Smart".
A Republican senator, Lindsey Graham, from South Carolina, has also praised Biden's response to the war. He said on Sunday, "I want to applaud President Biden for his strong statement in support of Israel." Simultaneously, he denounced Trump's remark on Israel: "That was a huge mistake."
Former United States ambassador and 2024 presidential runner Nikki Haley has criticized Trump's remarks about Israeli Prime Minister Benjamin Netanyahu. She said on Sunday, "That makes America look weak. This is not the time to bash a leader."
Additionally, Israeli Communications Minister Shlomo Karhi criticized Trump's statement. "It is shameful that a man like that, a former U.S. president, abets propaganda and disseminates things that wound the spirit of Israel's fighters and its citizens. We don't have to bother with him and the nonsense he spouts," said Karhi.
What's More – "Gavin Newsom Signs Historic Ebony Alert Bill to Aid Missing Black Individuals"
A recent poll released on Sunday reportedly shows small positive signs for Biden among the Republican voters. The data indicated that Biden's response to the Israel-Hamas war has received higher approval from the GOP as compared to what he receives from conservative voters on several issues, such as inflation, gun violence, and Iran's foreign policy.
However, at the same time, republicans have also criticized Biden over his alleged efforts to improve relations with Iran. Many have labeled it as a sign of weak foreign policy.
Signup For Our Newsletter