DeSantis is scheduled to speak at the TPUSA Student Action Summit, on Friday, along with Republican U.S. Sens. Ted Cruz, Mike Lee, and Josh Hawley.
SAS Saturday speakers include Donald Trump Jr., U.S. Sen. Rick Scott, U.S. Rep. Marjorie Taylor Greene, and Fox News host Laura Ingraham.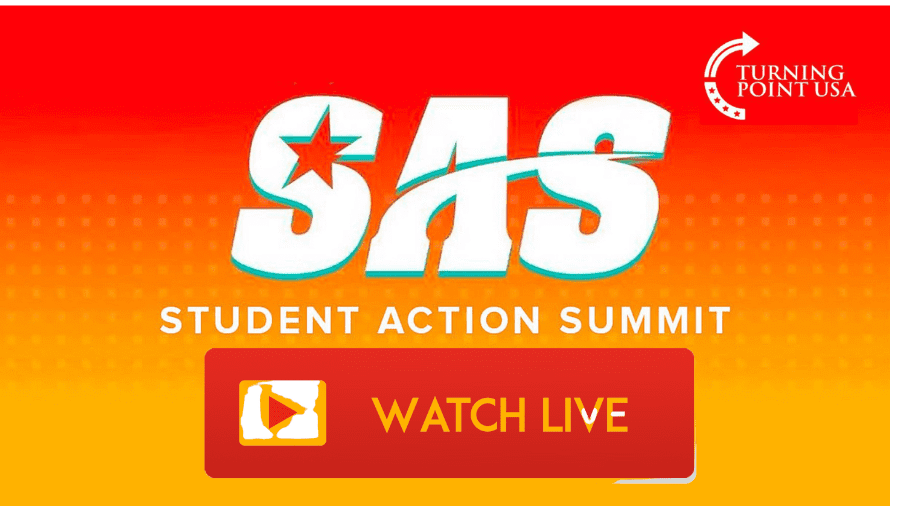 Watch the Live Stream of TPUSA's Student Action Summit [Full Speech]
Who is Gov? Ron DeSantis?
Governor Ron DeSantis is a native Floridian with blue-collar roots who comprehends the value of hard work. He graduated magna cum laude through Yale University and was the captain of the varsity baseball team. He also graduated from Harvard Law School.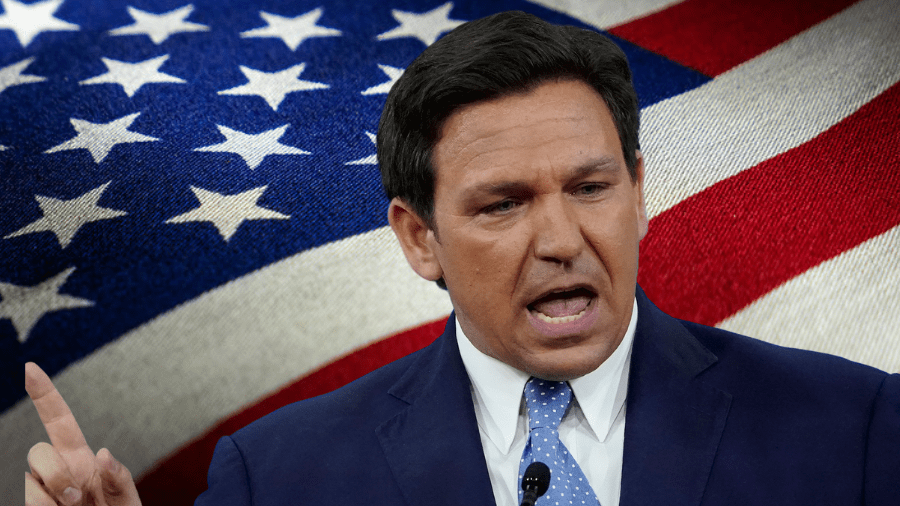 DeSantis joined the United States Navy in 2004 and was appointed lieutenant before serving as an advisor to SEAL Team One and being deployed to Iraq in 2007. When he returned to the U.S. a year later, the U.S. Department of Justice appointed DeSantis to the role of Special Assistant U.S. attorney at the U.S. Attorney's Office in the Middle District of Florida, a position he held until his honorable discharge in 2010.
Currently, he is a Lieutenant Commander in the reserve component of the United States Navy.
DeSantis was first elected to Congress in 2012 while beating his Democratic opponent Heather Beaven.
During his tenure, he became a member of the founding committee of the Freedom Caucus and was an ally of Donald Trump. DeSantis criticized Special Counsel Robert Mueller's investigation into Russian interference in the U.S. presidential election in 2016. He briefly ran for U.S. Senate in 2016 but withdrew when incumbent senator Marco Rubio sought reelection.
Since joining Congress, Ron has been a leader on government accountability, fiscal responsibility, terrorism, and constitutional issues. He has helped initiate efforts to investigate the misdeeds of the IRS, improve the V.A., and stop the Iranian nuclear threat. In 2019, DeSantis was elected Governor of Florida.
Everything you need to know about the TPUSA summit
Turning Point USA's 8th annual Student Action Summit will be held from July 22nd to 24th, 2022, in Tampa, FL. Heaps of student activists ranging between the ages of 15 and 26 will be invited to attend the event.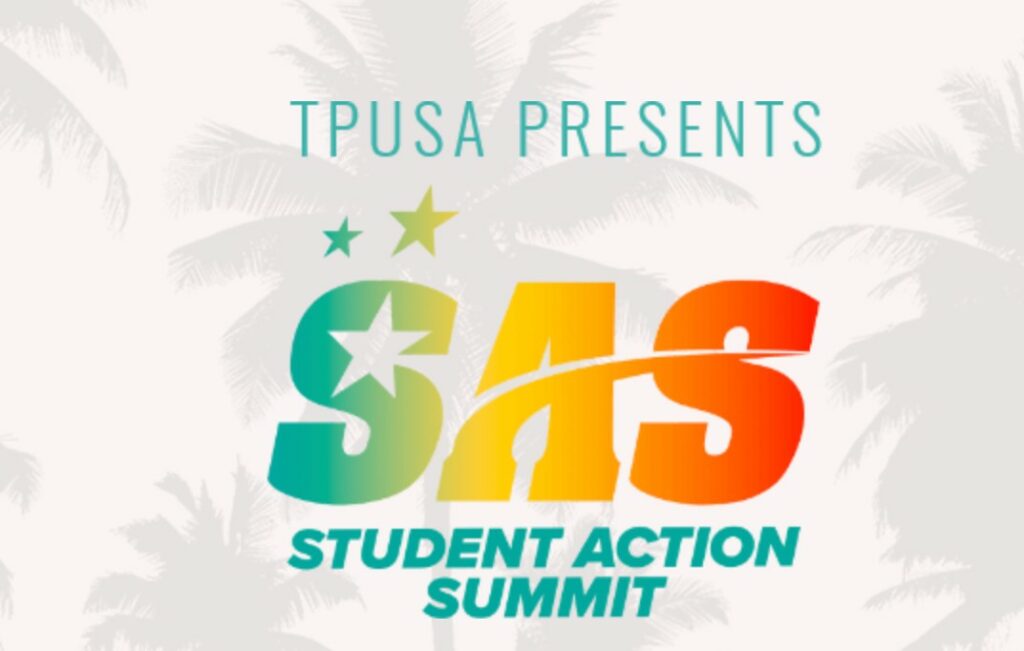 Students attending this elite Summit will hear from guest speakers, receive top-class activism and leadership instruction, and participate in networking events with senators, political leaders, and top-tier activist organisations.
Succeeding the TPUSA conference, these activists return to their campuses more animated than ever and with the proper tools and training on how to defend conservatism on their campus,Tampa University, Florida.
Are there any criteria for eligible participants?
If you are an adult wishing to attend, they have a limited number of adult tickets available.
The Summit is invite-only for student attendees. Attendees interested must apply by clicking the link below.
Student Tickets
After completing your registration, approved applicants will receive an email within 10 business days carrying detailed information about the event. Those on the waiting list will receive an email within 14 business days and a full refund of their amount paid. The registration fee for students is $50.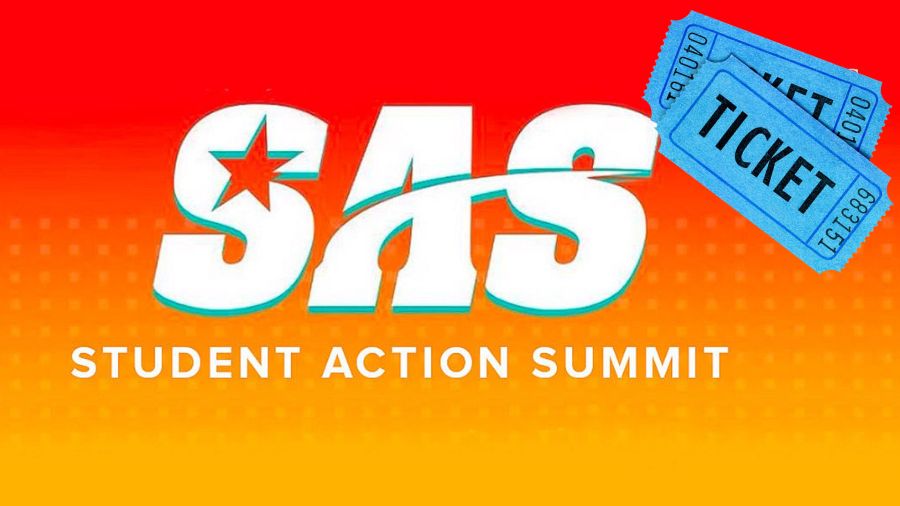 This comprises admission to all general sessions and breakout sessions at the conference. Attendees between the ages of 16 to 26 may also pay an additional $55 fee to stay in TPUSA-provided accommodation. Attendees 15 years and younger must provide their accommodation. Attending with their parent(s)/guardian(s) is highly encouraged. Please note a $7 processing fee will also be added to your registration fee.
Attendees are responsible for covering the cost of travel to/from Tampa, FL, and all meals during the Summit. Students requiring financial assistance may apply for a travel stipend here.
This is to be noted that subsidised hotel rooms are available on a first-come, first-serve basis and depend on hitting capacity. When capacity is reached, students will still be able to purchase a $50 admission ticket but are responsible for their accommodation management.
Additionally, TPUSA attendees who select to be placed into TPUSA-provided lodging should expect to share a room with three more TPUSA event attendees of the same gender and age. Lodging is Non-refundable.
What are Attendee Extras tickets?
These tickets are available upon acceptance to the Summit and must be bought in addition to your registration fee. You can upgrade to VIP at any time later here.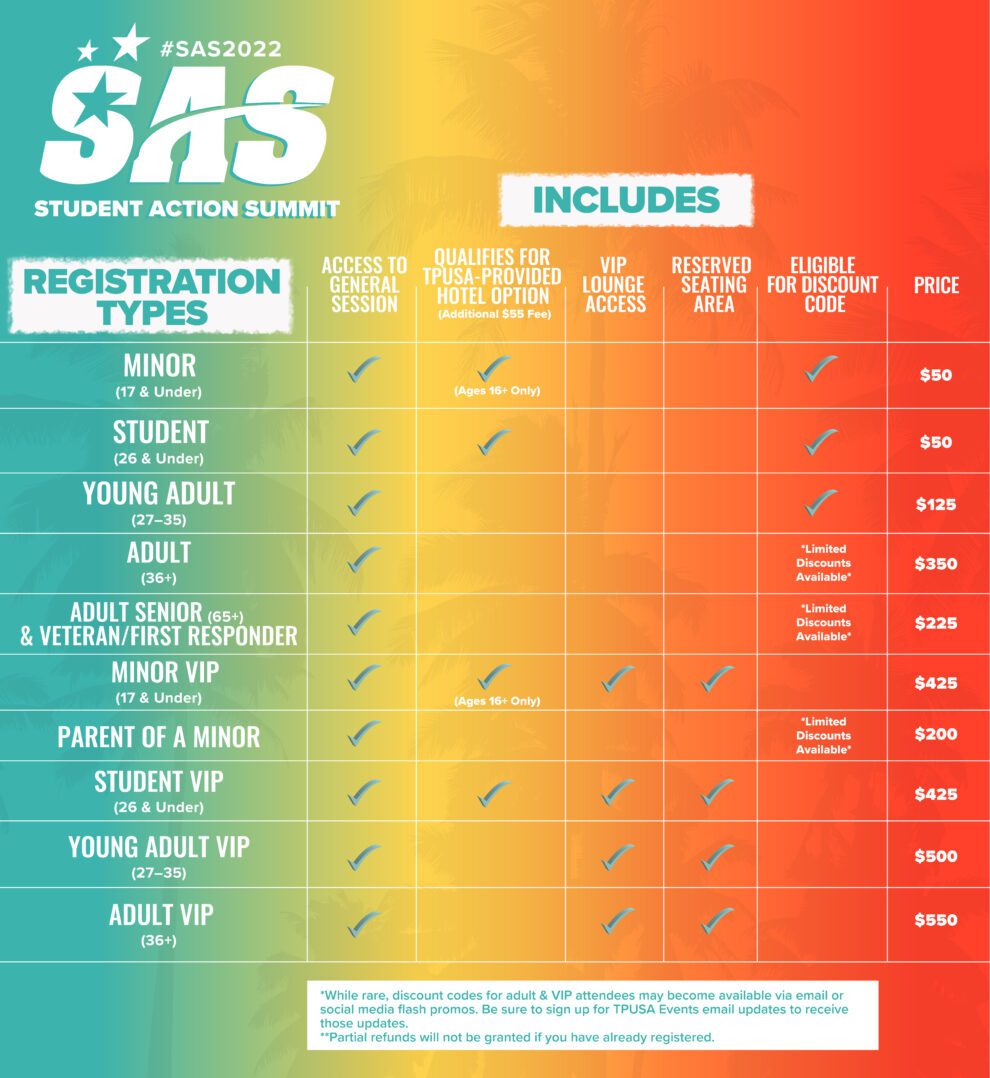 Let's check out the types of tickets available:
Student VIP Ticket:
The VIP package includes VIP seating in general sessions and entrance to the VIP lounge. Student VIP tickets are $425.
Student VIP Ticket 17 and under:
The VIP Ticket 17 and under package includes VIP seating in the general sessions and entrance to the VIP lounge. The student VIP ticket for 17 age and under is $425.
Adult Tickets
If you are an adult, or parent, wishing to attend our Summit, tickets are limited, but we would be glad to have you. Adults do not have to apply to take part in the event.
Please note that our system does not allow one to purchase multiple tickets simultaneously. Each attendee must enter a unique email address and create an account to buy a ticket.
Are you aware of the Adult General Admission fee?
Adult General Admission: Adult General Admission fee covers your badge for admission to the conference. This badge gives you permission to all the general sessions, breakout sessions, networking events, and training. You will get your credentials upon arrival in Tampa, Fl.
Please note the purchase of an adult ticket does not include any meals or lodging facilities in Tampa, FL during the event. The admission fee for Young Adult General (ages 27 to 35) is $125 and the Adult General Admission fee (36 and older) is $350.
Adult VIP: Adult VIP includes admission and permission to VIP seating in general sessions and the VIP lounge. The adult VIP registration fee is $550.
Adult Senior (65+) and Veteran/First Responder Ticket Registration fee is $225.
Adult Parent of a Minor: The adult parent of minor tickets are only for parents/guardians attending SAS with a minor student attendee ages 15 and younger.
For the ticket to be considered valid, the name(s) of those you are attending must be included while purchasing. Failing to do so, will result in your ticket being refunded and you will not be considered for admission unless an adult ticket is purchased. Also, your minor must be registered with a little ticket. Minor's Adult Parent registration fee is $200.
Also Read: TPUSA Student Action Summit 2022 Speakers List.
TPUSA Student Action Summit 2022 Schedule
This event will be held from July 22nd – July 24th. The timing of event is scheduled from 7:00 am Friday – 11:59 pm Sunday.
The event will be held in Tampa, Florida.
Steps to book your tickets for TPUSA
Follow the steps to book your tickets for Turning Point USA.
Go to https://www.tpusa.com/sas website.
Click on Register now.
Click on New Registration.
Fill in the details as required.
Then choose the seat which you want to book.
Pay for it using the available payment methods
Your registration is done.
Former President Donald Trump and Florida Gov. Ron DeSantis will interact with the students and encourage them. Here the detailed guide for register Tickets for SAS 2022.

Subscribe to Email Updates :