Josh Hawley – Bio, Age, Height, Contact, Wife, Net Worth – Senator Josh Hawley, a Missouri Republican, always finds something to be in the limelight. After being the first senator to publicly say he would challenge Joe Biden's 2020 election victory certification, he was criticized by members of both parties.
He has been regularly accused of election fraud and mobilized pro-Trump fans, culminating in the 2021 U.S. Capitol attack.
He recently came in the news for slamming FBI Director Christopher Wray for leaving a Senate oversight hearing in August to go on a family vacation in the Adirondacks using a government jet.
Josh Hawley Biography and Wiki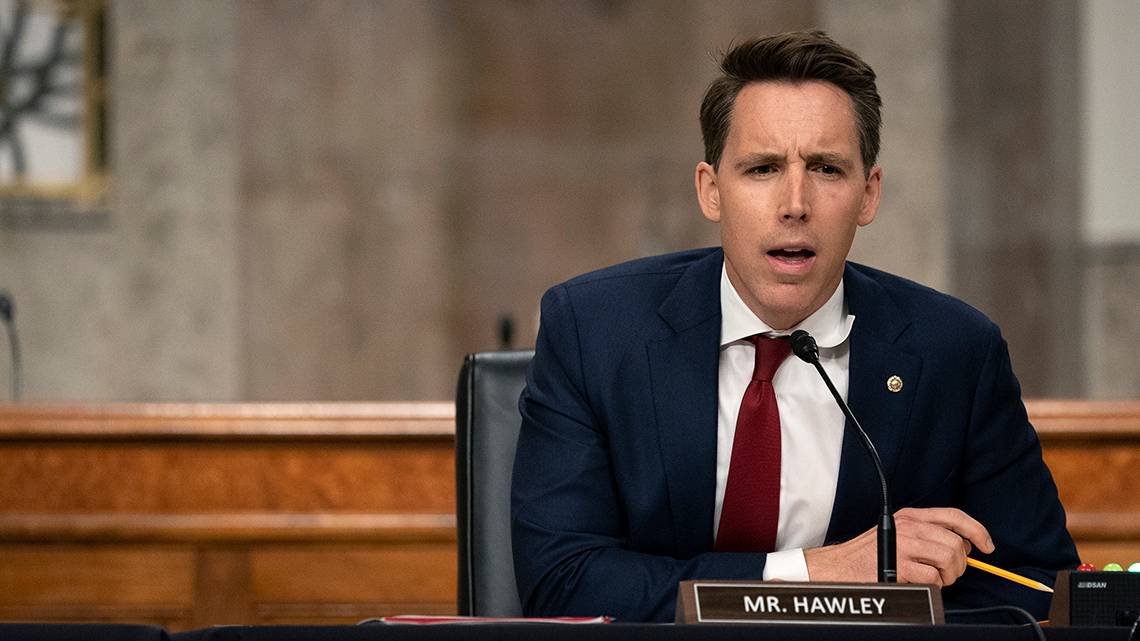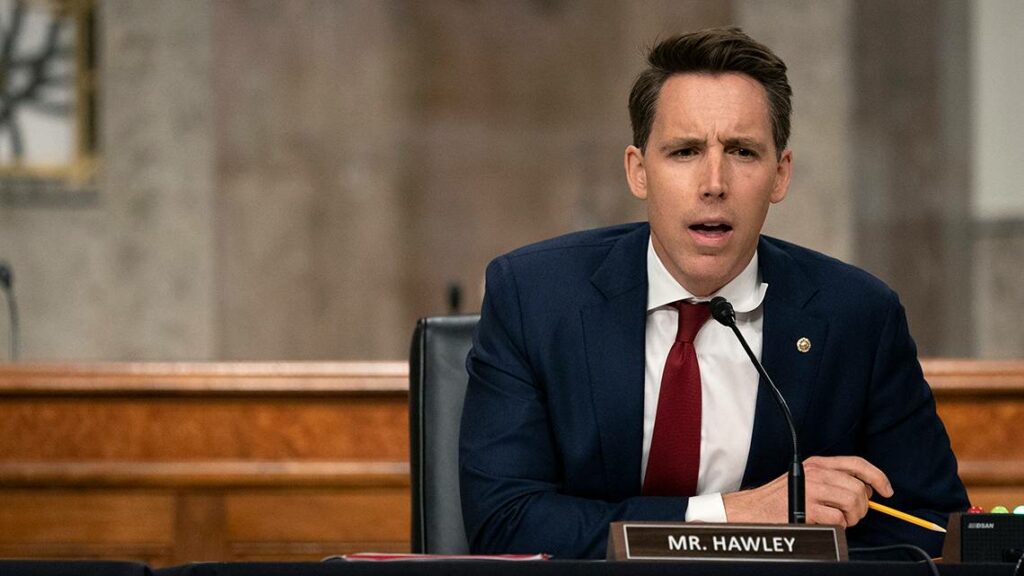 American politician and lawyer Josh Hawley has been Missouri's junior senator since 2019. Josh is a Republican and served as the 42nd Attorney General of Missouri from 2017 to 2019. He initiated several high-profile lawsuits and investigations during his tenure, including a lawsuit against the Affordable Care Act, an investigation into Missouri governor Eric Greitens, a lawsuit and investigation into companies associated with the opioid epidemic, and investigations into Big Tech companies.
He advocated for legislation that would make it illegal for American companies to store user data or encryption keys in China and also advocated for the prohibition of loot box video game features and argued for the limitation of "addictive" social media functions.
Josh Hawley was born on December 31, 1979, in Springdale, Arkansas, United States, and attended Lexington Middle School before attending Rockhurst High School, a prestigious Jesuit boys' prep school in Kansas City, Missouri, from where he completed his graduation in 1998 as a valedictorian.
In high school, he was a columnist for The Lexington News, where he discussed issues such as the American militia movement after the Oklahoma City bombing, the media's portrayal of LAPD officer Mark Fuhrman, and the importance of affirmative action.
He attended Stanford University, earning a Bachelor of Arts in history while being inducted into the prestigious Phi Beta Kappa honor society. He completed a ten-month postgraduate internship at St. Paul's School in London before returning to the United States to get a Juris Doctor from Yale University in 2006.
After finishing law school, Josh Hawley clerked for Tenth Circuit Judge Michael W. McConnell in 2006–07 and then for Supreme Court Chief Justice John Roberts in 2007–08.
From 2008 till 2011, he was an appellate litigator for the private law firm Hogan & Hartson (now Hogan Lovells).
He worked for the Becket Fund for Religious Liberty in its D.C. offices from 2011 until 2015, when he relocated to Missouri. Between 2012 and 2016, he was a Supreme Court adviser for the cases Hosanna-Tabor Evangelical Lutheran Church & School v. Equal Employment Opportunity Commission and Burwell v. Hobby Lobby.
The University of Missouri School of Law has had him on staff as an associate professor since 2011, and he also taught at the conservative Christian Alliance Defending Freedom, Blackstone Legal Fellowship in June 2013.
Josh Hawley won the Missouri Republican primary against Kurt Schaefer with 64 percent of the vote and the general election against Democrat Teresa Hensley with 58.5 percent of the vote. He ran for the U.S. Senate two years after his campaign, during which he blasted politicians for climbing the ladder from one job to another.
In October 2017, he declared his candidacy for the Republican nomination for Missouri's 2018 U.S. Senate election, and he went on to win a landslide victory in the primary election, defeating 11 other candidates. Despite allegations of improper spending of public funds, he nonetheless managed to win the general election by a 51%-46% margin, defeating the incumbent Democrat Claire McCaskill.
Josh Hawley Contact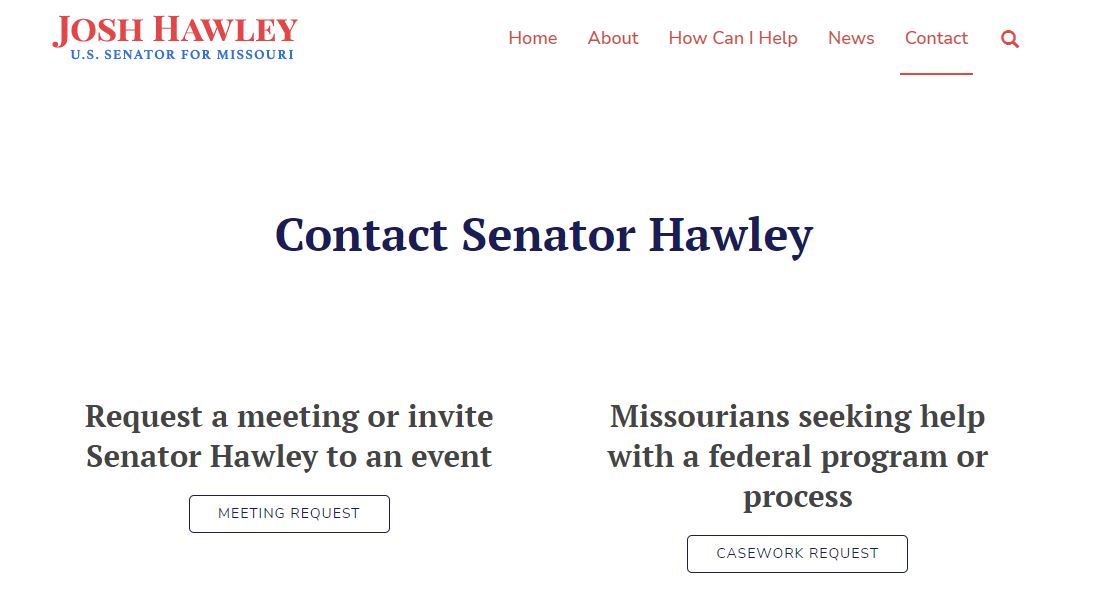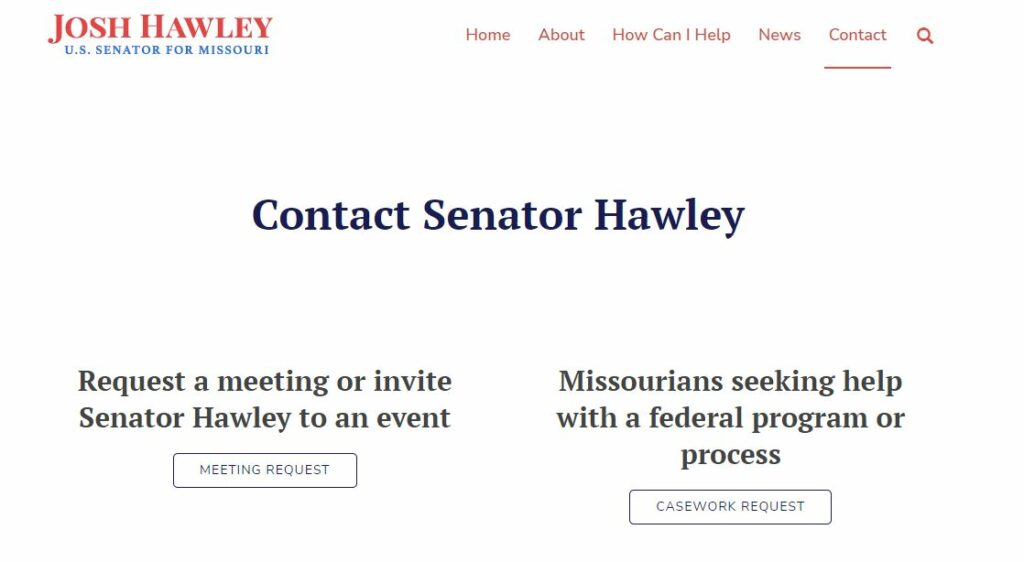 You can contact Senator Hawley by visiting his official page at www.hawley.senate.gov/contact-senator-Hawley.
You can book an appointment to meet him in person and leave feedback or a message regarding legislation or policy in the form available on the official page.
Josh Hawley Age
Josh is 42 years old and was born as Joshua David Hawley on December 31, 1979, to banker Ronald Hawley and teacher Virginia Hawley in Springdale, Arkansas.
Josh Hawley Wife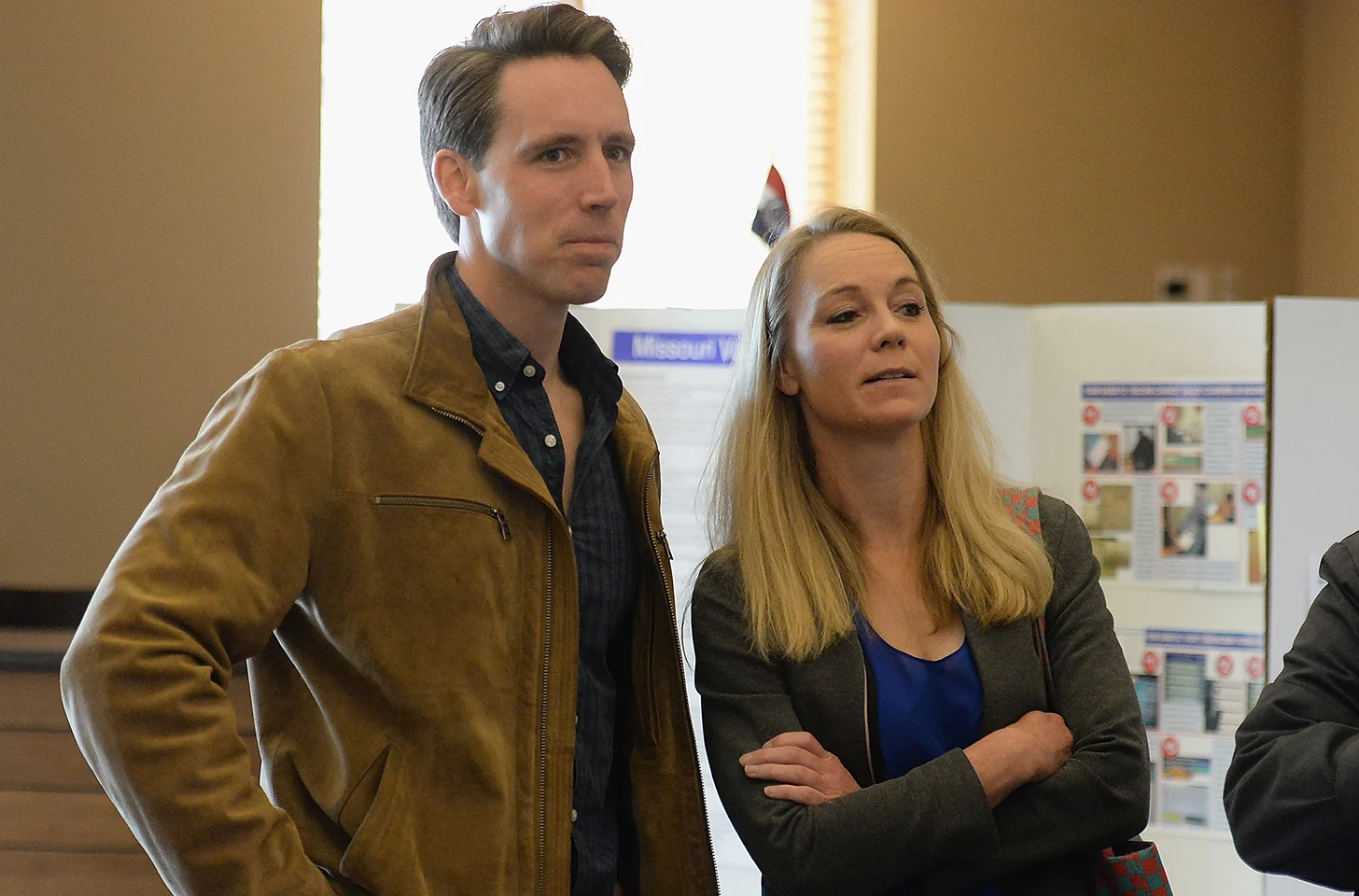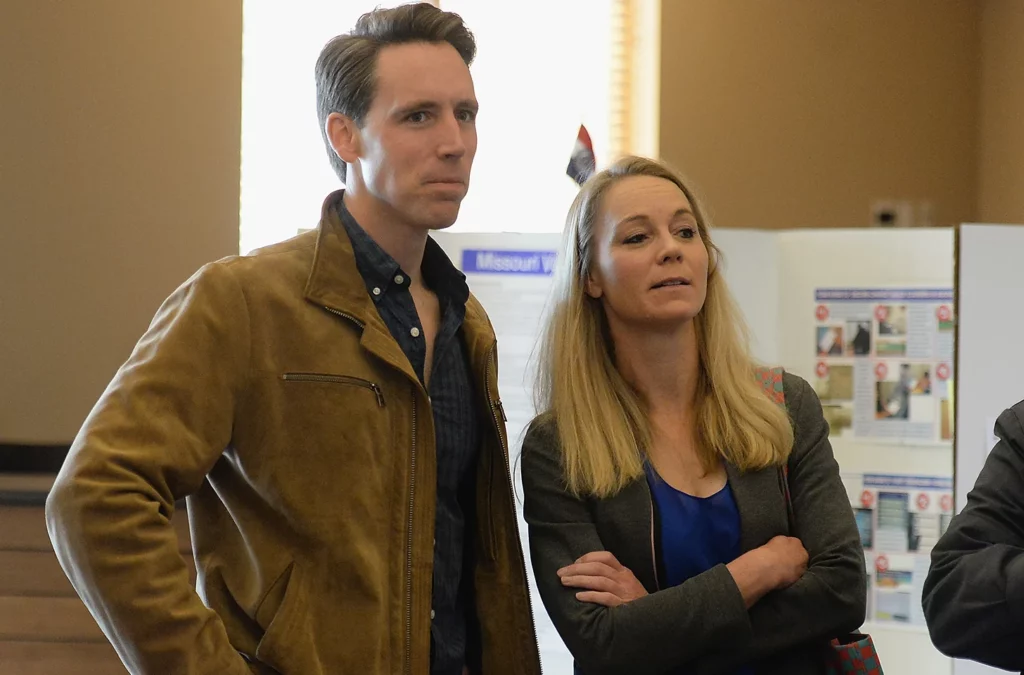 While both were clerking for Chief Justice John Roberts in 2007-08, Josh Hawley first met Erin Morrow, a fellow Yale Law graduate now an associate professor of law at the University of Missouri. They tied the knot in 2010 and now raise three young children.
After becoming Missouri's attorney general, he rented an apartment in Jefferson City even though he and his family were based in nearby Columbia. Later in 2019, the family moved from Columbia to a new home in Vienna, Virginia.
Josh Hawley Net Worth
Josh Hawley's net worth is estimated at around $12 million. He's quite successful because of the time and effort he puts into his work as an attorney and politician.

Subscribe to Email Updates :