Democrats are outraged and feel betrayed after a young party star decides to join the Republican Party. According to Fox News, the incident happened after Dallas Mayor Eric Johnson said he was switching from the Democrats to join the Republicans in an opinion piece article for The Wall Street Journal.
Texas Democrats Excoriate Eric Johnson After He Joins Republican Party
In a Wall Street Journal opinion article, Johnson stated that he is switching to the Republican Party because "the future of America's great urban centers depends on the willingness of the nation's mayors to champion law and order and practice fiscal conservatism."
Also Read – Vivek Ramaswamy Speaks on Mackinac Island
In the article with the heading "America's cities need Republicans, and I'm becoming one," he declared, "I will be voting in the Republican primary next spring."
He stated, "Our cities desperately need the genuine commitment to these principles (as opposed to the inconsistent, poll-driven commitment of many Democrats) that has long been a defining characteristic of the GOP," he said.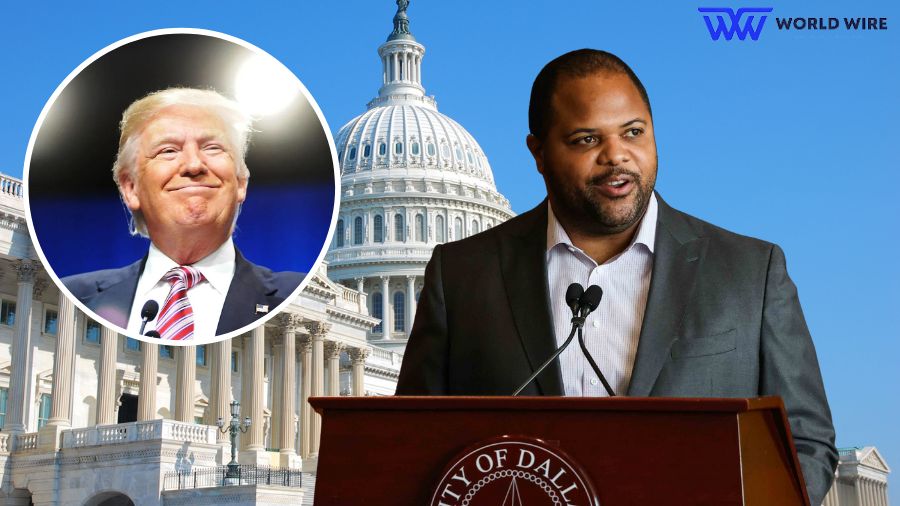 Check Out Other Headlines – Trump Allies Threaten Prosecutors as Legal Noose Tightens
The Mayor added, "In other words, American cities need Republicans — and Republicans need American cities. When my political hero Theodore Roosevelt was born, only 20% of Americans lived in urban areas. By the time he was elected president, that share had doubled to 40%. Today, it stands at 80%. As America's cities go, so goes America."
According to Kardal Coleman, chair of the Dallas County Democratic Party, "I think this today's announcement is nothing short of an insult to the electorate, specifically here in Dallas County and the city of Dallas."
READ More – Trump to Lay Out 2024 Campaign Vision in Summerville
He stated, "Voters elected Mayor Johnson and were told that they were going to get a certain set of values, which he failed to deliver on. So now he's switching up his political party………He just bailed on the voters who he promised that he would uphold their democratic values. It's no secret that the Republican National Committee has been courting black men, and I believe Mayor Johnson has taken the bait, you know, the smoke and mirrors about what the Republican Party has to offer."
The Texas Democrat Party issued a vicious press release in response to its outrage over the Mayor's choice.
What's More – Ramaswamy's Citizenship Story Sparks Debate About Birthright Citizenship
Gilberto Hinojosa and Shay Wyrick Cathey, the Chair and Vice-Chair of the Texas Democratic Party, stated, "When he cozied up with longtime podcast host Ted Cruz at his inauguration this year — this announcement is neither surprising nor unwelcome. But the voters of Dallas deserved to know where he stood before he ran for reelection as Mayor. He wasn't honest with his constituents and knew he would lose to a Democrat if he flipped before the election."
Greg Abbott, the governor of Texas and a Republican, welcomed the Mayor to the Party in a post on X, previously known as Twitter, stating, "Texas is getting more Red every day. Dallas Mayor Eric Johnson switches to the Republican Party. He's pro-law enforcement & won't tolerate leftist agendas. Two of the 10 largest cities in America now have Republican Mayors & they are both in Texas."

Subscribe to Email Updates :