Republican presidential candidate Vivek Ramaswamy addressed the Mackinac Republican Leadership Conference, which was hosted at the Grand Hotel on Mackinac Island on Friday evening.
Vivek Ramaswamy speaks on Mackinac Island
12 Republicans have declared their intentions to run for the presidential election in 2024. The only contender to attend the conference was Ramaswamy, who is now running third nationwide behind former President Donald Trump and Florida Governor Ron DeSantis.
Also, read – As Trump Prosecutions Move Forward, Threats and Concerns Increase
Trump won't attend the second Republican primary debate in Simi Valley, California, because of a scheduled engagement in Clinton Township the following week.
In his opening remarks, Ramaswamy mentioned several current issues, such as immigration, climate change, and affirmative action, on which members of the two major political parties have differing perspectives.
Check out other headlines – Watch Donald Trump to Deliver Remarks In Summerville, SC Live
According to a recent Pew Research Centre survey, Democrats and Republicans in Congress today ideologically stand more apart than at any point in the previous 50 years.
Ramaswamy also asserted that, regardless of party identification, all Americans ought to be able to agree on some fundamental aspects of policy and that political polarisation is exaggerated in the media and by other politicians.
Ramaswamy stated, "You will be taught to believe that this is a 50-50 tug of war in this country, we're on our way to a breaking point — that's false. I can tell you as somebody who has now been to a majority of states over the last couple of years, and for this campaign, that division is artificial. It is made up. It is a projection designed to divide and conquer the people."
READ MORE – Vivek Ramaswamy shares his family's citizenship story
In a speech on policy on September 13, Ramaswamy initially stated his intention to reduce the government staff by 75% if elected.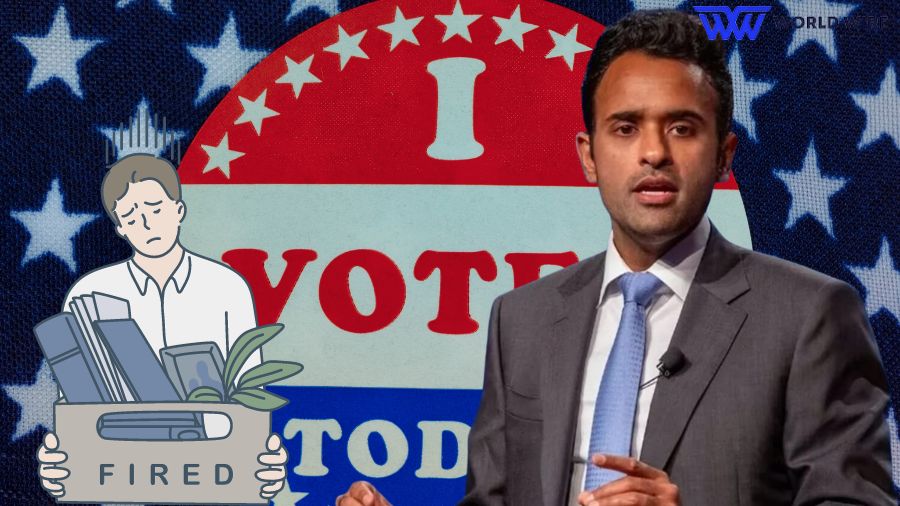 According to the New York Times, Ramaswamy's suggested strategy would terminate more than 1.6 million federal jobs. Ramaswamy claimed that he intends to fully wipe out the Internal Revenue Service, the Federal Bureau of Investigation, and the Department of Education as part of his strategy.
READ the latest news- Absolutely still a chance for student-debt cancellation: AOC
Ramaswamy stated, "As your next U.S. president if you all put me there, we will shut down the unconstitutional 'fourth branch. We're not just gonna get in there and tinker around the edges, put a good Michigander on there — Betsy DeVos or whoever else — and say, 'Fix it.' No, we are going to get in there and shut them down."
Ramaswamy, who has previously stated that he thinks climate change is a hoax, repeated at the event on Friday that he thinks policies to assist the development of renewable energy are harmful to the position of the United States in the global economy.
Ramaswamy added, "We will drill, we will frack, we will burn coal, we will embrace nuclear (energy),"
What's More – Tucker Carlson Denies Report That Ron DeSantis Got Inappropriate With His Dog
Ramaswamy commended Trump and his accomplishments as president but added that he is better qualified to forward conservative objectives.
The conference also featured speeches from notable figures, such as Kristina Karamo, the chair of the Michigan Republican Party, Michael Hoover, J.D. Wilson, and other party officials.

Subscribe to Email Updates :