Thousands of people marched onto Canadian streets in early February, including in the financial hub, Toronto, as protests against vaccine requirements expanded from Ottawa, the country's capital.
The "Freedom Convoy" originated as a protest against a Canadian vaccine requirement for cross-border truckers, but has since evolved into a rallying point against public health policies and Prime Minister Justin Trudeau's administration.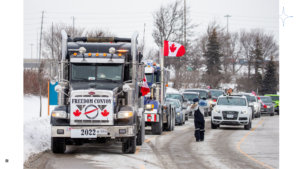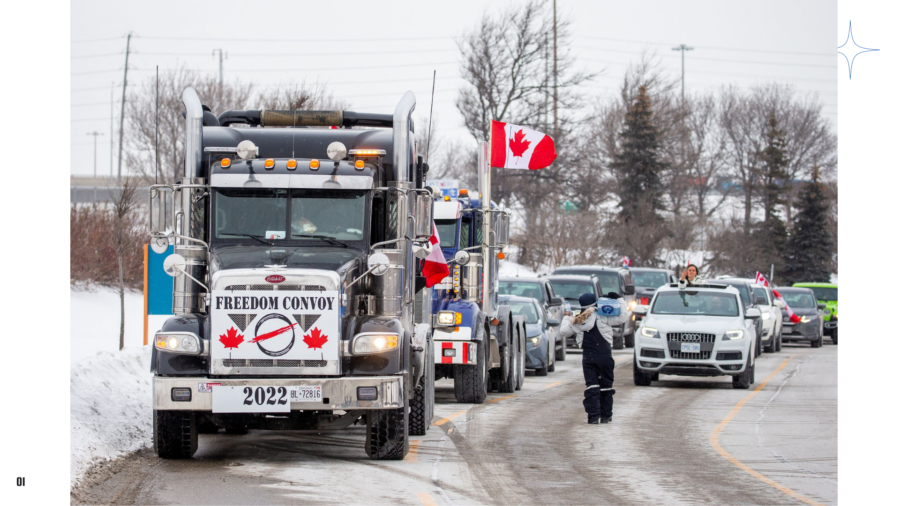 "We're all sick and tired of the mandates, of the intimidation, of living in one big prison," said Robert, a Toronto protester who did not give his last name. "We just want to go back to normal without having to take into our veins the poison which they call vaccines."
For the past several days, protesters have shut down downtown Ottawa, with some displaying Confederate or Nazi flags and others claiming they want to topple Canada's government. 
"The Ottawa protesters have made their point. The entire country heard their message," Transportation Minister Omar Alghabra said, urging demonstrators to "return home and engage elected leaders."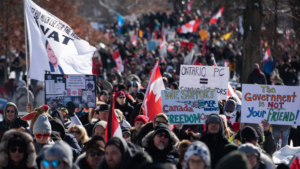 Four people have been charged with hate crimes, and Ottawa police are investigating threats against prominent figures with the help of the US Federal Bureau of Investigation (FBI).
Protesters brought in portable saunas to counteract the chilly conditions on Saturday as part of the well-organized blockage, which authorities say has benefited in part from sponsorship from the United States.
According to social media videos, one man went through the area on horseback while holding a Trump flag. Former US President Donald Trump has spoken out in support of truckers, claiming that Justin Trudeau's "harsh policies have destroyed Canada with insane COVID mandates."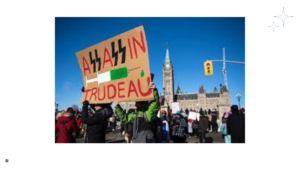 Freedom Convoy leaders
James Bauder, one of the convoy's main organizers, has previously expressed sympathy for

QAnon

, promoted conspiracy theories regarding the COVID-19 pandemic and the 2020 US presidential election, and demanded Prime Minister Justin Trudeau's arrest for suspected treason.

 Romana Didulo arrived in Ottawa with supporters on February 3, 2022. Didulo, who goes by the moniker

"Queen of Canada,"

is a

QAnon

-affiliated conspiracy theorist. She called on her 73,000 Telegram followers to shoot healthcare professionals in November 2021. 

The Daily Beast

attacked an episode of Harris Faulkner's

The Faulkner Focus

in February 2022 for attempting to normalize the protests and anti-vaccine sentiment, claiming that the demonstrators were not a marginal minority, but rather represented the mass of society. The image of

QAnon

was prominently shown in the collage of demonstrators she exhibited.

The convoy's Facebook page has shared content from and is mentioned Patrick King as an organizer. He is a co-founder of

Wexit

and a

Yellow Vest Canada

organizer, has previously organized counter-protests to anti-racism marches, disseminated COVID-19 falsehoods, and promoted the Great Replacement conspiracy theory.

Tamara Lich, the protest's fundraiser, was the Secretary for the

Maverick Party

. Lich served on the board of

Wexit Alberta

and was previously the regional coordinator for Wexit in southeastern Alberta.

The Maverick Party

has denied any role in the convoy's funding, releasing a statement on January 24 stating that the party is not participating in the demonstration.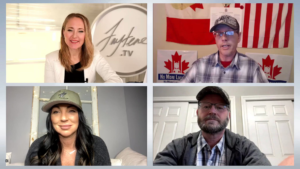 Watch a discussion amongst the Freedom Convoy's A-listers here.
Action 4 Canada – affiliated with the

Canada Unity

group inside the Freedom Convoy – Islamophobic and anti-LGBTQ conspiracy group with web pages on the risks of political Islam, the health implications of 5G technology, and the under-reporting of bad vaccine reactions. Tanya Gaw, who actively supported the 2019 Yellow Vests protests, founded the organization.

No More Lockdowns Canada – Jason LaFace, the Freedom Convoy's Ontario organizer, is also a primary organizer for No More Lockdowns Canada. An anti-lockdown and anti-vaccine mandate organization run by expelled Ontario MPP Randy Hillier that organizes anti-lockdown events across the province.
Benjamin Dichter of the Peoples Party of Canada, who is listed as an organizer on the Freedom Convoy GoFundMe page and is an organizer of the Freedom Convoy, spoke at the inaugural 2019 PPC National Convention, claiming that political Islam has infiltrated the Conservative Party and is

"rotting away at our society like syphilis."

Soldiers of Odin – Both Convoy commander Dave Steenburg and admin of the Convoy Facebook page Jason LaFace have shared material from the neo-Nazi vigilante group

Soldiers of Odin

on their Facebook pages, with LaFace even sporting an SOO jacket.
Leaders of the Freedom Convoy that had been parked in Ottawa for almost a full week spoke about their demands.
A news conference in Ottawa took place at the Marriott Hotel in Ottawa. Watch the full coverage of the press conference here.
GoFundMe's role in Freedom Convoy 2022 controversy
On January 14, 2022, a GoFundMe fundraising effort to support protestors was begun. The crowdfunding platform issued an official comment on the matter on February 4th:
"GoFundMe supports peaceful protests and we believe that was the intention of the Freedom Convoy 2022 fundraiser when it was first created. We now have evidence from law enforcement that the previously peaceful demonstration has become an occupation, with police reports of violence and other unlawful activity."
On Friday, February 4, GoFundMe officially canceled the Freedom Convoy 2022 fundraiser, claiming that it violated its terms of service, which prohibits supporting causes involved in violence and harassment.
The decision to cancel the event comes a day after Canadian Prime Minister Justin Trudeau declared a military response to the Freedom Convoy rallies was "not in the cards right now," according to The Daily Mail.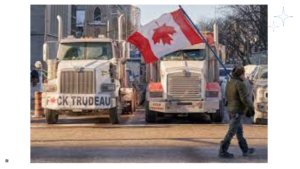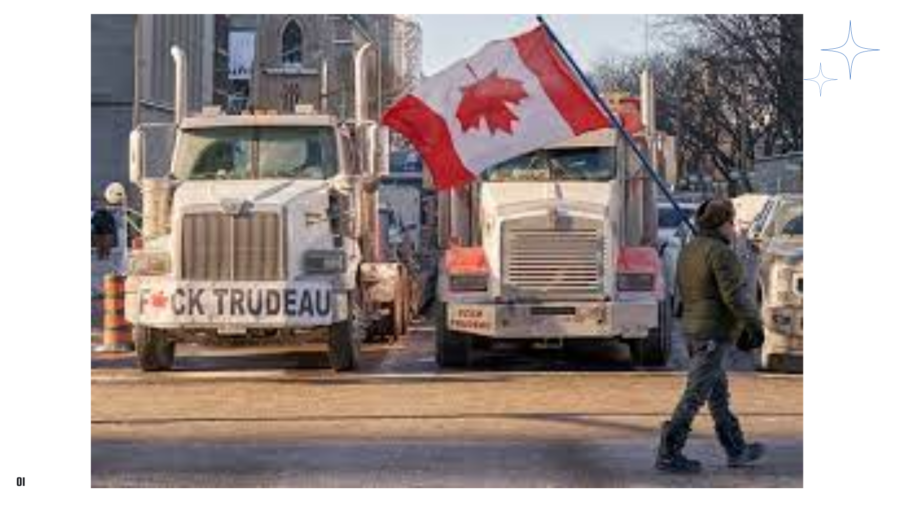 Truckers' anti-vaccine protest continues in Canada, freedom convoy jams Ottawa
Meanwhile, the Public Safety and National Security Committee of the House of Commons has allegedly asked GoFundMe to explain how it intends to ensure that the funds earned through the Freedom Convoy 2022 fundraising are not utilized for organizations that promote violence and hatred.
According to reports, the crowdfunding platform amassed nearly $10 million in Canadian funds from donors to support truckers protesting COVID-19 vaccine mandates.
The crowdfund had previously given organizers $1 million after they established "a clear distribution plan" and certified that the money would be used to fund demonstrators "who flew to Ottawa to engage in a peaceful protest."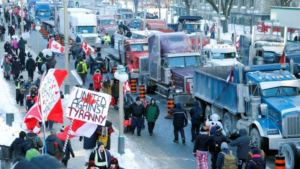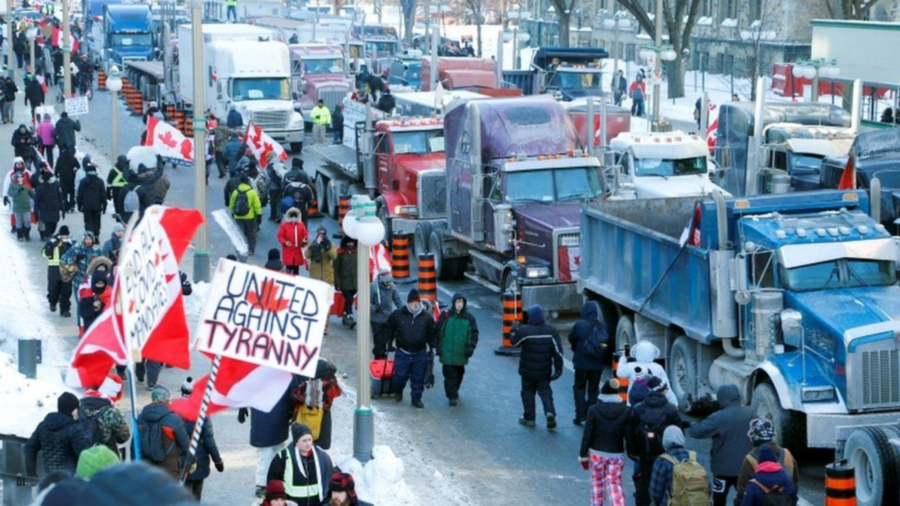 Organizers stated the donations would be utilized for essentials like petrol, food, and housing during the protests, according to the business. They further stated that any unspent funds will be sent to "reliable veterans organizations" selected by the contributors.
However, on Friday, the crowdfunding platform revealed that the Freedom Convoy 2022 campaign has been seized due to a situation that allegedly went beyond peaceful protests:
"No further funds will be directly distributed to the Freedom Convoy organizers. We will work with organizers to send all remaining funds to credible and established charities chosen by the Freedom Convoy 2022 organizers and verified by GoFundMe."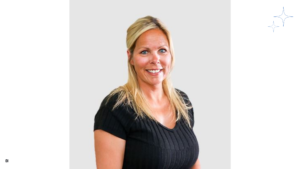 Tamara Lich
Following the fundraiser's suspension, Freedom Convoy organizer Tamara Lich announced that the group had teamed up with online platform GiveSendGo to continue gathering donations for the truckers:
"GiveSendGo is going to enable us to get donations into the hands of truckers much, much quicker. If you can donate and help us keep these truckers going – we plan to be here for the long haul, as long as it takes to ensure that your rights and freedoms are restored."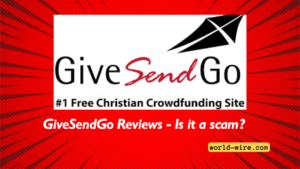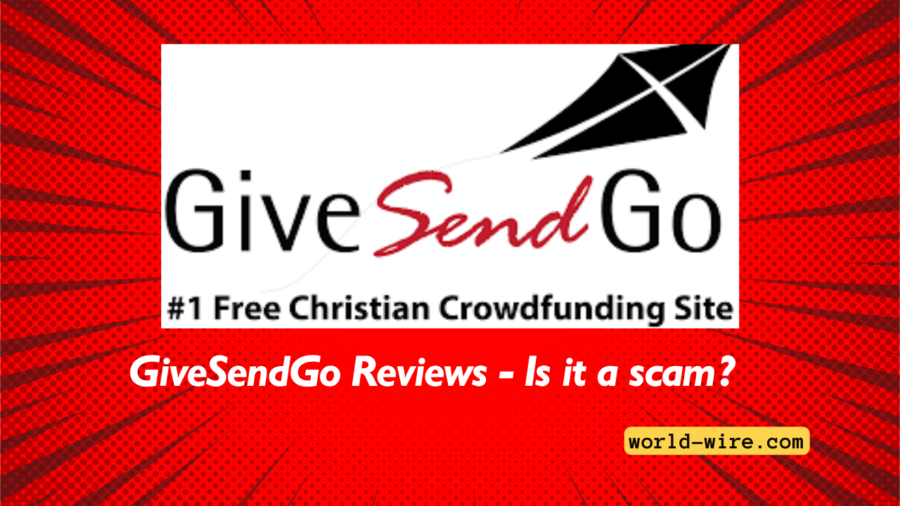 The company stated that it will refund donors' contributions and distribute the remaining funds to "credible and established" charities approved by the convoy organizers. Donors can also request a refund until February 19, 2022, according to the portal. However, after getting feedback from donors regarding the need for more refunds, the company opted to streamline the process by automatically refunding all donations within 7-10 business days.
The platform also claimed that while the fundraiser was initially approved because it aimed to support peaceful protests, new evidence from law enforcement agencies revealed that it engaged in alleged activities that violated the company's terms.
The platform, according to term number eight, prohibits all content that reflects or promotes any kind of hatred, violence, harassment, bullying, discrimination, terrorism, or intolerance toward any race, ethnicity, national origin, religion, orientation, gender, disabilities, or diseases.
People can utilize the crowdfunding platform in the United States to raise money for a variety of causes, including tragic incidents and important life events.
The executive team behind GoFundMe
According to GoFundMe,"The most trusted online fundraising tool for every need or dream," The company was founded in 2008 by Brad Damphousse and Andrew Ballester in San Diego as "CreateAFund."
In 2010, the site was transformed into GoFundMe, which was later sold to Accel Partners and Technology Crossover in 2015. Crowd Rise purchased the company in 2017 and continues to grow and administer it to this day.
Tim Cadogan was named the platform's Chief Executive Officer in March 2020. Juan Benitez, the platform's President, joined the platform the same year. Musa Tariq was named Chief Marketing Officer a year later, in 2021.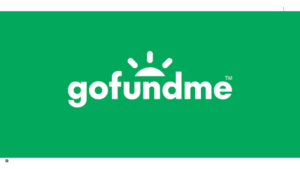 Vice President of Global People Operations Stephanie Cunningham, General Counsel Kim Wilford, Vice President of Customer Operations Morgan Wood, and Vice President of Finance and Data Insights Paul Tkachuk are also on the executive team.
Andy Ballester, Sharda Caro Del Castillo, Maria Eitel, John Locke, Woody Marshall, Jonathan Mildenhall, James Slavet, and Scott Wagner are also members of the Board of Directors.

Subscribe to Email Updates :