TMTG is reported to sue Washington Post for an article about the Truth Social platform. Let's discuss the issue between TMTG and Washoingpost in detail.
TMTG Files $3 Billion Defamation Lawsuit Against Washington Post
Former President Donald Trump's social media company, Trump Media & Technology Group (TMGT), has filed a defamation lawsuit seeking $3.78 billion in damages against The Washington Post after publishing an "egregious hit piece" earlier this month.
TMTG is reported to file the lawsuit in a Sarasota County, Florida, state courthouse on Saturday, claiming that the Washington Post's report of May 13, alleging the company might be engaged in securities fraud, was false and defamatory, causing an "enormous" loss in addition to posing an "existential threat."
TMGT found the Washington Post's article "Trust linked to the porn-friendly bank could gain a stake in Trump's Truth Social" contains numerous "materially false" statements that accused Trump's company of fraud and other illegal doings.
Donald Trump's TMTG started the Truth Social app a year back when the former president was banned from Twitter. The app was launched as an alternative to Twitter for conservative social media users who were discriminated against for their political views. According to the lawsuit, the Washington Post published nine false claims and distributed the misinformation to its 2.5 million subscribers and around 20 million Twitter followers.
The complaint says, "To further spread the smear and increase the damage to TMTG, Washington Post engaged agents from inside and outside the company to republish the defamation on a large scale. The false criminal charges against TMTG invite public ridicule, contempt, and distrust and injure the company's business and reputation."
What does the Washington Post's report tell us?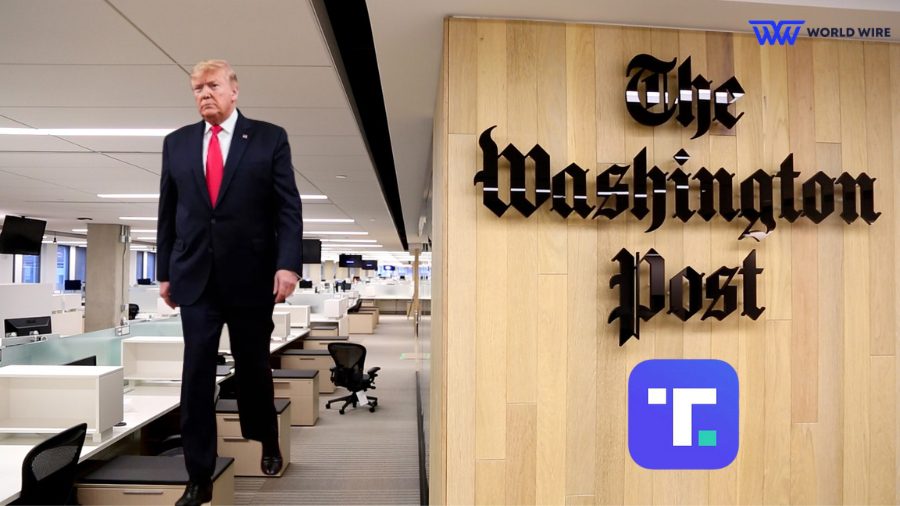 The Washington Post report claims that the Trump-owned company failed to disclose key details about a proposed investment to the Securities and Exchange Commission (SEC) several times.
The report stated, "TMTG borrowed $8 million from a bank known for servicing adult entertainment, promised a stake in the company for the loan, and didn't inform the SEC." A former TMGT employee is reported to provide the information.
TMGT's course filing asserted that the Washington Post has been battling against TMTG's owner for years. This is a bitter, ironic truth about a publication whose sole purpose is 'Democracy Dies in Darkness.'
The filings pointed out that Wilkerson knew the Washington Post published false stories about TMTG, its owner Donald Trump and CEO Devin Nunes.
The filings claimed that Wilkerson reached the publication with a fake story about a porn-friendly bank and securities fraud. Through many meetings and conversations with Wilkerson and his lawyers, Washington Post agreed to publish false and defamatory statements to harm TMTG.
However, the Washington Post did not respond to a request for comment on the suit.
Signup For Our Newsletter