The vast majority of Total Wireless devices are network-locked, preventing them from being used on other networks unless they are unlocked. If you face the same issue , you have come to the right place.
#NOTE: "A key prerequisite for unlocking a Total Wireless device is that it must have been in use for at least a year. having a current service agreement for the time being."
This article will go over everything you need to know about Total Wireless unlock policy in order to free your phone from its carrier's clutches successfully and will also detail how to unlock any device that has been locked by Total Wireless and meets the Total Wireless Unlock Policy criteria.
What is Total Wireless Unlock Policy?
The Total Wireless unlock policy outlines the conditions under which your device will be free of charge unlocked. The following is a summary of the policy:
A year's worth of device operation is required, and These 12 months also require the device to have an active service plan.

The device must have been introduced to Total Wireless after February 11, 2014, and devices released or manufactured before that date cannot be unlocked by the network.

The device must be in good working order for the duration of its activation in order to function properly.

All bills are routinely paid on time or ahead of schedule.

The device must also have no history of being reported lost or stolen. Last but not least, the device must work properly.
Total Wireless NEW Unlock Policy
Total Wireless reviewed its unlocking procedures in 2021 and simplified the unlocking requirements. The new Total Wireless unlocking policy is described in detail below.:
Unlocking devices activated before November 23, 2021, will be possible, but only after 12 months of service.

A device must have been activated 60 days after November 23, 2021, to be eligible for unlocking.
Total Wireless Unlock Policy For Military Personnel
Special access to the network is granted to deployed military personnel. However, there are some conditions to be fulfilled:
As proof, a copy of your deployment paperwork will be required.

The device must be in good working order for the duration of its activation in order to function properly.

Payments are always made on or before the due date of every bill.

There have been no reports of fraudulent activity on the device up to this point.

The device must also have no history of being reported lost or stolen.
How To Unlock Total Wireless Device
If your device is network-compatible and meets the unlock criteria, you can request unlocking services from the provider.
Your device will remain locked until you submit a request to Total Wireless to unlock it. Only iPhones are exempt from this rule as the network will automatically unlock any Apple iOS device that has been verified to meet the unlock criteria.
Once you have established that you qualify for total Wireless unlock, you can proceed to your Unlock Total Wireless Device. Here is what you need to Unlock Total Wireless Device:
Your device's IMEI number. (Dial *#06# to find your device's IMEI number.)

personal information associated with your Total Wireless account.
Once you have gathered all this information, you can proceed with the unlocking. To do this, take the following steps:
Get in touch with Total Wireless Customer Service at 1-888-442-5102.

The customer service representative will request some information to confirm account ownership.

Following that, you will receive the unlock code via text message to your phone number.

Take note of the unlock code you received.

After that, remove the Total Wireless SIM card and insert a SIM card from another network.

You will be prompted to enter your unlock code.

Enter the unlock code you copied earlier and press the Continue button.

This will unlock your device .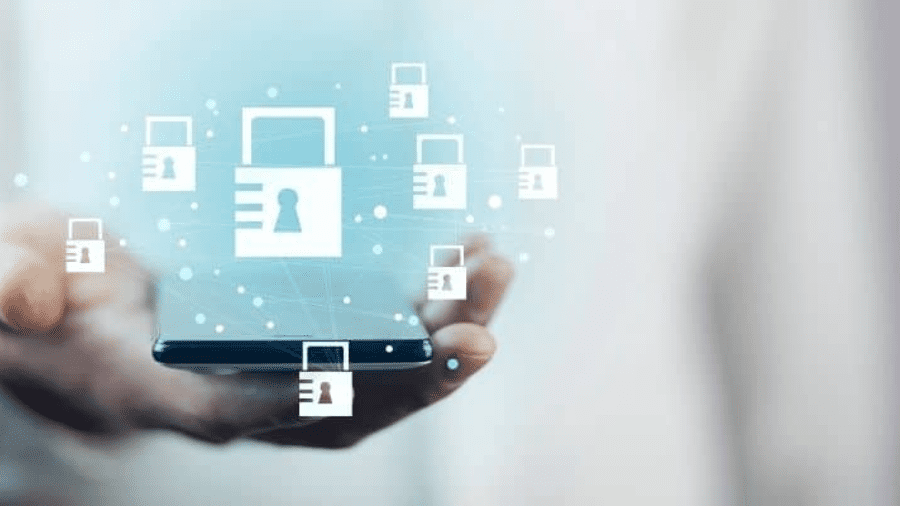 What If Total Wireless Can't Unlock Your Device
It's possible that Total Wireless won't be able to unlock your device . in this case, Total Wireless claims on its website that its network will provide a refund that can be applied toward purchasing a new phone.
Please keep in mind that there are some restrictions to this offer.
FAQs
Can I bring my own phone or number?
Total Wireless offers a BYOD program, allowing you to bring your phone when you switch. All that is required is a compatible or unlocked CDMA phone.
Is Total Wireless available on a GSM network?
Total Wireless is an MVNO, which means it uses the cell towers of one of the Big Four networks, in this case, Verizon. Because Verizon is a CDMA network, only CDMA phones will work.
Is mobile data limited to internet access?
No, mobile data usage includes phone calls and text messages.
Also Read: How To Fix Total Wireless Data Not Working Issue?
Where Can I Purchase Service Plans And SIM Cards?
The plans can now be purchased almost anywhere, including Target, Amazon, and Best Buy. SIM cards are frequently available for $1 on Amazon and $9.99 on the Total Wireless website.
There are even Total Wireless/Tracfone-branded stores in some states where plans can be purchased.
How to contact Customer Service for total Wireless?
Customer service is available by phone and chat. The following are the customer service hours: 8 AM – 11:45 PM (EST) (EST) seven days a week.
How to port out of Total Wireless?
You must know your Total Wireless account number to port out. Your account number is the IMEI number of your phone, which can usually be found in the phone's system settings. Unless otherwise specified, the account PIN is 0000 by default.
How Much Does It Cost To Unlock Total Wireless Locked Device
Unlocking a phone on the Total Wireless network is completely free if it meets the requirements. All you have to do to unlock your phone for free is submit a request to your carrier.

Subscribe to Email Updates :