In his visit to Michigan, former President Donald Trump anticipates electric vehicles will mean 'Decimation' for the state's automobile industry.
Let's read the news and learn what the former president added about electric vehicles in Michigan.
Trump Says EV Push Will Mean 'Decimation' For Michigan Industry
On Sunday, former United States President Donald Trump addressed a crowd of Oakland County Republicans in Michigan and said that the electric vehicles would mean the 'decimation' of several automobile manufacturers in the state.
During his speech to Michigan Republicans, Trump warned that Michigan's auto industry is at risk under President Joe Biden because of his policy to boost electric vehicles. The former president said," Biden is a catastrophe for Michigan. His environmental extremism is heartless, disloyal, and horrible for the American employee, and you are starting to see it."
In his keynote address to Oakland County Republicans, Trump added, "Driven by his ridiculous regulations, electric cars will kill more than half of the country's auto jobs and decimate the suppliers that they decimated already, decimate the suppliers and it is going to decimate your jobs, and it is going to decimate more than anybody else, the state of Michigan."
Emphasizing his prediction that electric vehicles will decimate the industries in Michigan, Trump continued, "It is going to be decimation; it is going to be at a level that people cannot even imagine."
Trump asserted that he fought better than any leader for Michigan during his four-year tenure in the president's office. He accused President Biden of taking the people's job in the state and said, "Sadly, none has betrayed Michigan more than crooked Joe Biden. He betrayed your state. He has betrayed your state by allowing people to take away your jobs."
Considering the environment and climate protection, the Biden administration pushed a policy to boost electric car sales earlier this year. With the policy in work, the Environmental Protection Agency (EPA) predicted that two-thirds of new car sales could be electric by 2032 under the new proposal.
However, in his speech, Trump claimed that the electric vehicle industry would destroy employment in the United States car manufacturing.
He criticized the Biden government for adopting a policy to promote electric vehicles and tough tailpipe emission measures that will gradually remove most gas-powered vehicles from the road.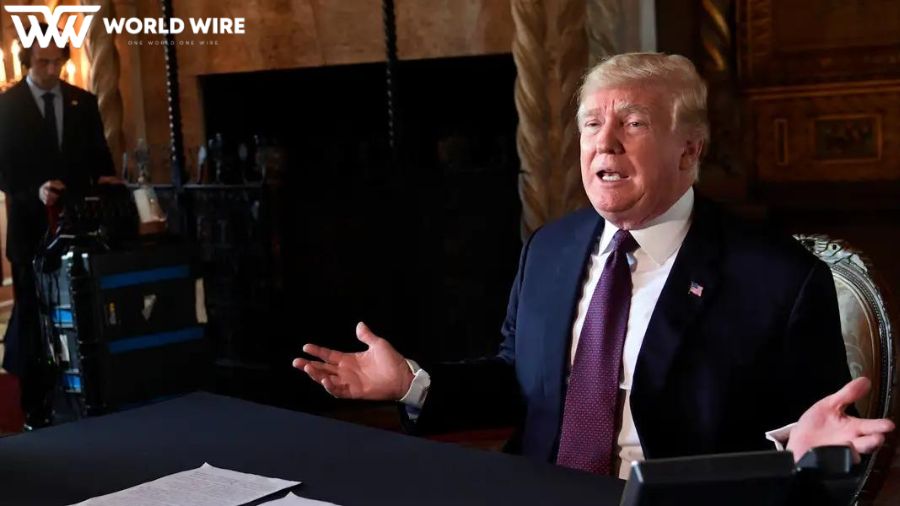 Regarding Michigan's auto sector, the state creates approximately 175,000 jobs in car manufacturing, playing a key role in reducing the unemployment rate in the state. But in the past few years, the automobile industry in the state has undergone huge job losses.
According to some sources, electric vehicle manufacturing requires around 40% fewer workers than traditional car manufacturing because electric vehicles need fewer parts and hence fewer people to work for them.
Electric vehicles make up a small share of around 1% of the auto market. But Tailpipe Emission laws formulated by the Environmental Protection Agency could increase the number of electric vehicles sold in the country by two-thirds of all vehicles by 2032.
While Trump has constantly attacked the Biden government for his policies of advancing electric vehicles in Michigan, Democrat Governor Gretchen Whitmer has endorsed the policy.
He highlighted the need for the states to create jobs related to manufacturing electric vehicles and asserted that Michigan is involved in several projects, including a $7 billion investment from General Motors Corporation for electric vehicle and battery production at four sites in the state.
Signup For Our Newsletter