This article covers everything about Tudor Dixon polls for the upcoming Michigan Gubernatorial primary 2022 and more.
So, without any further ado, let's get started –
Tudor Dixon Polls: Dixon chance to beat Gretchen Whitmer
The Michigan Gubernatorial election 2022 will be held on November 8, 2022, to elect the governor of Michigan. Incumbent Democratic Gov. Gretchen Whitmer is running for re-election in an unopposed primary and will face former political commentator Tudor Dixon in the general election.
It will be the first election for governor in the history of Michigan, where the two main candidates of the party are women.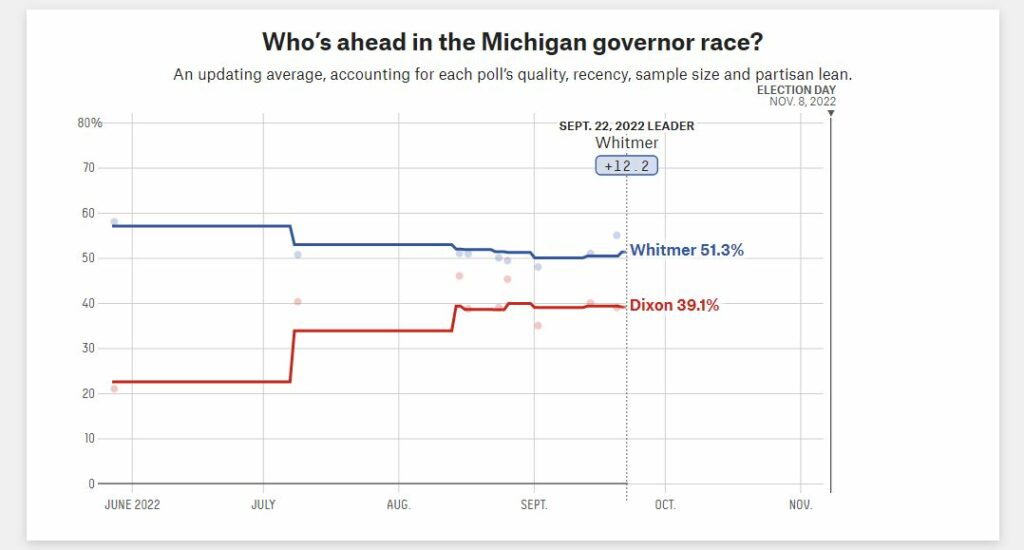 According to a recent poll by EPIC-MCR, which was carried out from September 15-September 19, Whitmer garnered the support of 55% of the respondents, while Tudor achieved 39%, only.
About roughly a month ago, Whitmer had the same poll result with an 11-point lead.
In another poll by EPIC-MCR carried out from September 7-September 13, Whitmer can be seen leading with 51% support compared to Dixon's 40%.
Pollster Glenfariff Group carried out a survey from August 29-September 1, where Whitmer was observed leading with 13 points to Dixon.
Pollster Trafalgar Group held a poll which showed Whitmer leading with 49% support while Dixon got 45%.
Among pressing issues, 34% of respondents said abortion/women's rights were the issues most motivating them in this year's mid-term review, while others cited inflation, jobs, the economy, threats to democracy, and education as the most important factor for them.
The Detroit News/WDIV-TV poll was conducted from August 29 to September 1, with 600 participants participating in the survey. The poll shows a margin of error of 4 percentage points.
An opinion poll showed Dixon's chances of winning had narrowed since July, when he was expected to win about 40.3 percent of voters.
These polls show that Dixon's chances of winning the 2022 Michigan gubernatorial primary are less than Whitmer's.
Also Read – Ron DeSantis Polls
2022 Michigan Governor Polls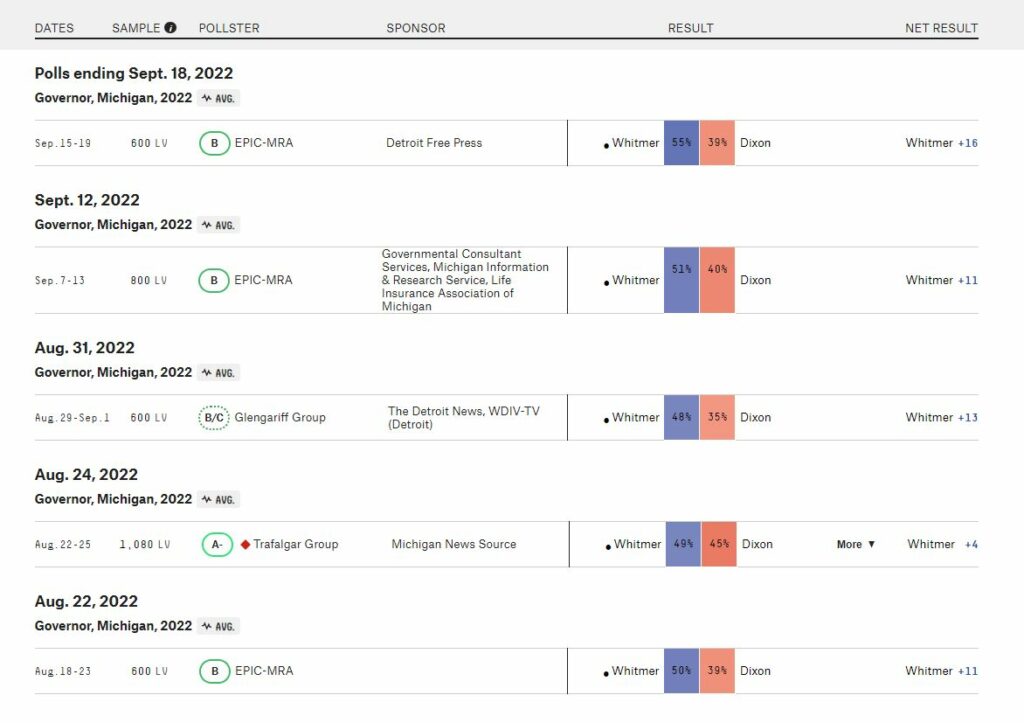 The poll released on September 7 found that 48 percent of respondents said they would support Whitmer in the November election, while 35 percent said they support political commentator and candidate Dixon for the first time.
The 13-point margin is a 2-point increase from a similar poll released in July that showed Whitmer with an 11-point lead over Dixon, who had the support of former President Trump.
Four percent of respondents said they would support a third-party candidate, and 13 percent said they were reluctant to elect a Michigan governor.
54% of respondents said they would consider Whitmer governor of Michigan.
Eighty-eight percent of respondents who described themselves as "strong Democrats" agreed with Whitmer's job as a governor of the state.
45% of independent respondents said they had a favorable opinion of Whitmer.
Disclaimer – These Tudor Dixon polls are changing on a daily basis.
Also Read – Texas Governor Debate – Gov. Greg Abbott will face off against Beto O'Rourke.
Tudor Dixon on Abortion
Dixon supports banning all abortions except to save the life of a pregnant woman, saying she doesn't think a mother's health is a good reason but fails to explain that the mother's health and a mother's life are different. In an interview, she gave the example of a 14-year-old girl raped by her uncle as a "prime example" of why she thought abortion should be banned, adding, "a Life is a life for me."
But Dixon undermined her attempt to erase her rhetoric with another statement highlighting how her anti-abortion extremism has spread to child rape victims.
About Tudor Dixon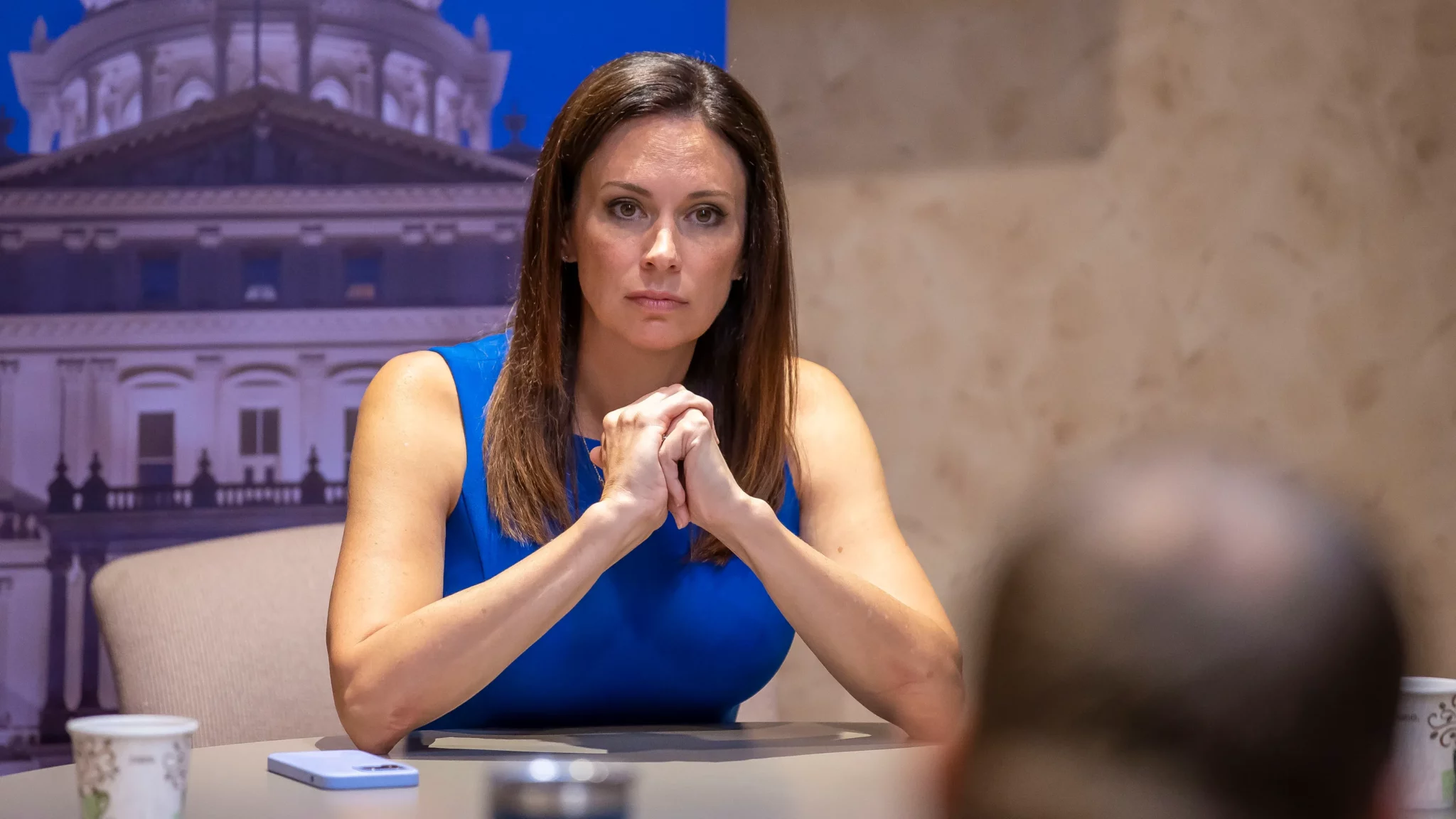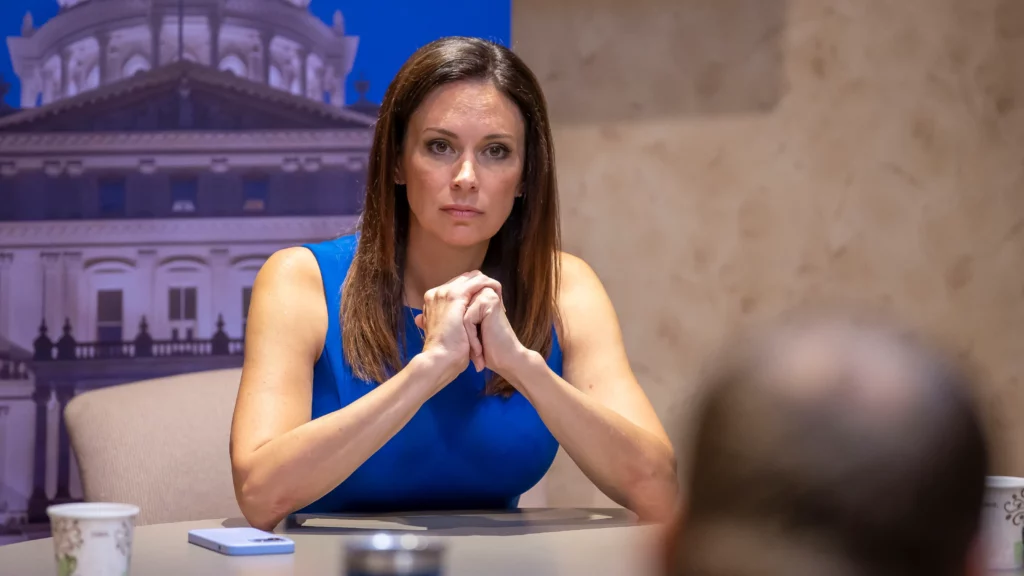 Tudor Dixon is an American political commentator and politician. A member of the Republican Party, Dixon is the party's candidate for governor of Michigan in the 2022 election, where she will be in the run against Gretchen Whitmer, incumbent Democratic Governor.
During the Republican primary debate, Dixon pledged allegiance to Trump.
In response to the question "Do you think Donald Trump legally won the 2020 Michigan election?" in a debate in May 2022, Dixon replied, "Yes. In subsequent appearances, Dixon avoided questioning whether she still held that belief."
Trump backed Dixon After Trump's former Education Secretary Betsy DeVos wrote a letter to the former president asking him to support Dixon, DeVos said Dixon was the only person who could compete with Whitmer. In August 2022, Dixon won the Republican primary.
About Gretchen Whitmer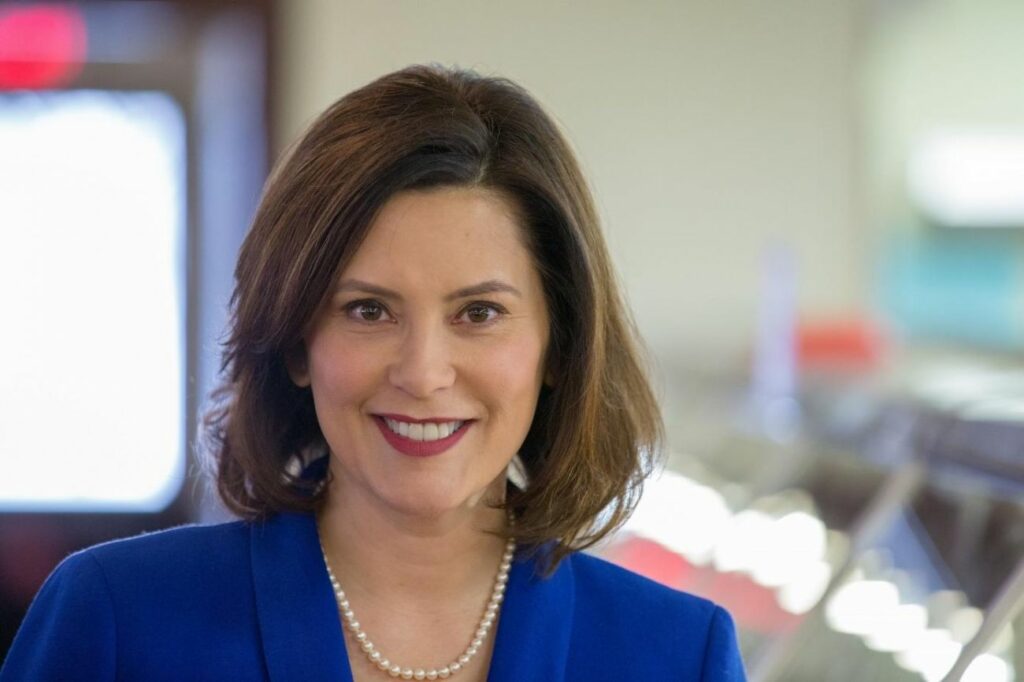 Gretchen Esther Whitmer is an American attorney and politician. Since 2019, she has been serving as Michigan's 49th governor. As a member of the Democratic Party, she served in the House of Representatives in Michigan from 2001 to 2006 and from 2006-2015 in the Michigan Senate.
On January 3, 2017, Whitmer declared that she would run for the Michigan Gubernatorial race.
Whitmer became the Democratic candidate for governor of Michigan on August 7, 2018. In the Democratic primary, she won all 83 counties statewide.

Subscribe to Email Updates :