Donald Trump will reportedly join Fox News host Sean Hannity for a town hall event next month.
Let's analyze the news details and learn what the network has noted about the event.
Trump To Join Sean Hannity For Town Hall
Fox News announced on Thursday that former United States President Donald Trump will join the network with host Sean Hannity for a town hall event. The event is scheduled on June 1, 2023, in Clive, Iowa. Sean Hannity is expected to preside over the discussion and engage the audience with questions.
According to the Fox News release, the interview will not air live and will be pre-tapped and broadcast at 9 p.m. Eastern on the Fox News network on the same day.
This is Trump's second town hall event on a major network since he declared his 2024 presidential campaign.
Recently, Trump participated in a live town hall event by CNN in New Hampshire. However, the event received huge criticism for the former president's repeated claims of election fraud in the 2020 presidential race.
Trump messed up with the CNN host Kaitlan Collins and insulted journalist and author E. Jean Carroll. The court had found him guilty of sexual abuse and defamation against Carroll in a federal E. Jean Carroll vs. Donald Trump lawsuit the previous month.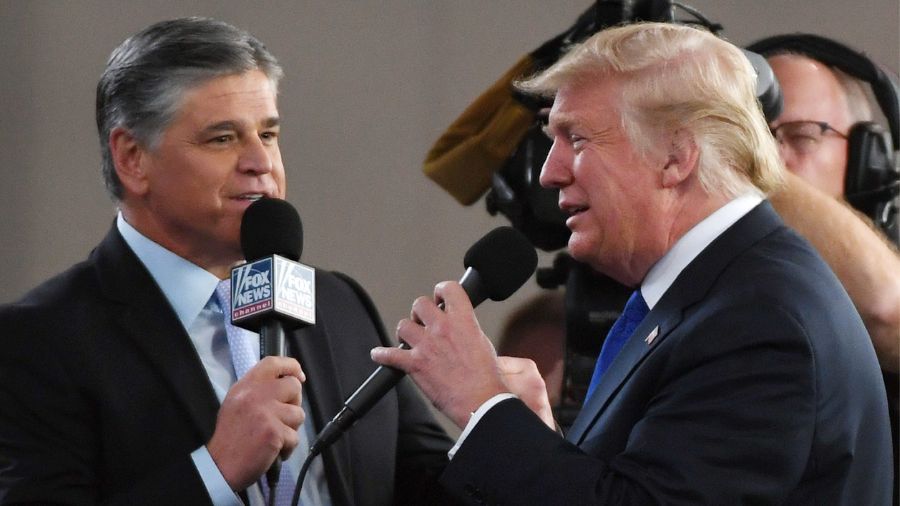 The former president will not confront host Sean Hannity and the network for the first time. Earlier, Sean Hannity interviewed Trump on 13th April 2022 regarding President Joe Biden's administration, and his last on-camera interview with the host occurred in September. Also, Trump participated in a one-sided discussion with Former Fox News host Tucker Carlson earlier in the month of April.
Despite several controversies between the former president and the network, Fox News is once again featuring a town hall event for Trump.
Earlier this year, Trump criticized the network and claimed that the channel focuses more on Florida Governor and Republican 2024 presidential election runner Ron DeSantis after his 2024 presidential bid announcement. The governor announced his 2024 presidential bid in the previous week on Wednesday.
One of Trump's posts on Truth Social noted," They are desperately pushing DeSanctimonious who, regardless, is dropping like a rock. He asserted, "Fox News has become the DeSanctimonious Network, but it'll never work because he does not have the goods."
Nonetheless, Fox News has endeavored to broadcast the indicted GOP 2024 presidential candidate when several other candidates are expected to enter the race soon. After the chaotic town hall event with CNN, it would be more anticipated to discover what Trump's other event with Sean Hannity will have in amazement.

Subscribe to Email Updates :