The United States Former President will mark his presence at the Turning Point Action Conference this week after making a significant appearance at the Ultimate Fighting Championship (UFC 290) event in Las Vegas last week.
Turning Point Action will hold its annual conference on July 15, 2023, and July 16, 2023. Trump will address the conference as a keynote speaker on July 15.
The other speakers delivering a remark on the day with Trump include Charlie Kirk, the organization's founder, and the television news host Tucker Carlson.
About Turning Point Action Conference 2023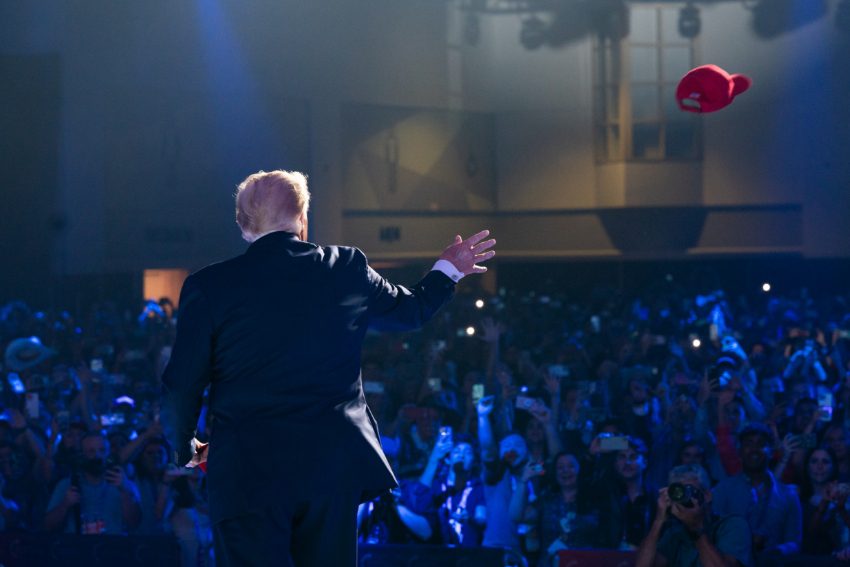 Turning Point Action Conference, 2023 marks a series of events, from local rallies to encourage individual people to vote in their respective regions to large rallies to endorse top political leaders. Several conservative leaders attend the event to promote their policies to lead the country.
This year, the Turning Point Action Conf will be held for two days, beginning at 4 PM Saturday, July 15, and concluding at 2 PM Sunday, July 16, 2023, at the Palm Beach County Convention Center, Florida.
Besides the top three, the other notable speakers at Turning Point Action Conference include Dan Bongino, Steve Bannon, Donald Trump Jr., Senator Josh Hawley, Senator JD Vance, Senator Eric Schmitt, Governor Asa Hutchinson, U.S. Representative Matt Gaetz,
Roger Stone, U.S. Representative Lauren Boebert, Jack Posobiec, Senator Ted Cruz, Bernie Moreno, Mayor Francis Xavier Suarez,
Representative Byron Donalds, Representative Anna Paulina Luna, Representative Marjorie Taylor Greene, Scott Presler, Mike Lindel, Harmeet Dhillon, and Ryan Binkley.
About Turning Point Action
Turning Point Action is a non-profit organization founded by Charlie Kirk in 2019. It aims to strengthen the conservative base in the United States through grassroots activism and by providing individual voters with the essential resources to elect true conservative leaders.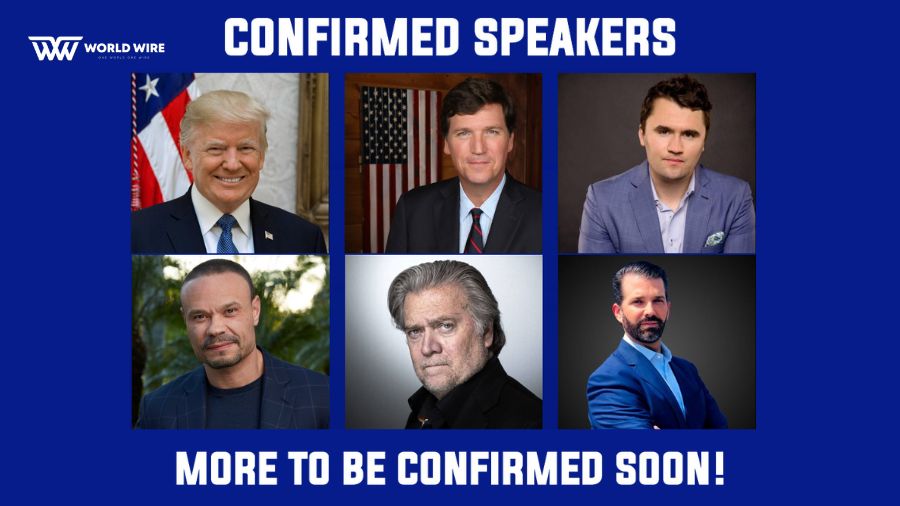 The organization acts as a driving force for the conservative movement, hosting rallies nationwide on behalf of true pro-America candidates.
Since its inception, Turning Point Action has emerged as the nation's leading grassroots organization, offering people the opportunity and platform to run for office at the local level and providing voters with necessary information about their district's candidates and elections, allowing them outstanding access to most effective personalities in the movement.
The organization's site states, "Turning Point Action is on a mission to save America, one precinct at a time."

Subscribe to Email Updates :